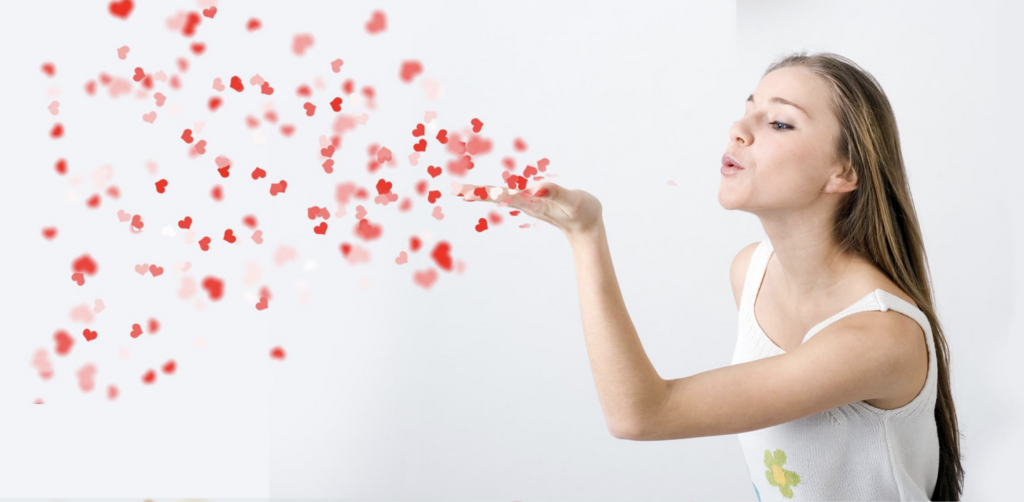 ATLANTA (CNN) — Infectious disease experts have issued an advisory against blowing kisses, saying they have discovered a new means of transmission for the novel coronavirus.
Tuesday morning, the Centers for Disease Control and Prevention issued a Level 1 Advisory — their highest — urging all Americans, especially young women, to stop blowing kisses. Technically known as "remote osculation," CDC said this is a particularly dangerous practice because the gesture is aimed directly at another person.
"It's very dangerous," said Dr. Deborah Birx, who is on the President's Task Force for the Prevention of Covid-19 Disease. "You think it's just sweet and innocent, but it's not. It's like killing people. You may as well just stab them and get it over with."
CDC said that remote osculation may be safe at distances beyond 25 feet, though even that is risky, as the love gets all over the place. Men have been known to respond to a blown kiss at a distance of more than half a mile, according to experts.
This is because the virus particles attach to the love particles, which can carry a great distance and are extremely persistent, according to the experts.
It is believed that plexiglass obstacles would help prevent the spread of covid by kiss-blowing. Large sheets of the transparent plastic are being installed on every street in New York City.
According to Franz Geilermann, who sits on CDC's elite Affection Disease Prevention Panel, remote osculation spreads a cloud of love and other material, which is believed to cause Covid and which can be detected in molecular quantities by the polymerase chain reaction (PCR).
Anthony Fauci, who is Italian, said that the ban on kiss-blowing was probably taking things too far. "I haven't said anything till now, but really? I'm all for safety but this is probably a low risk activity"