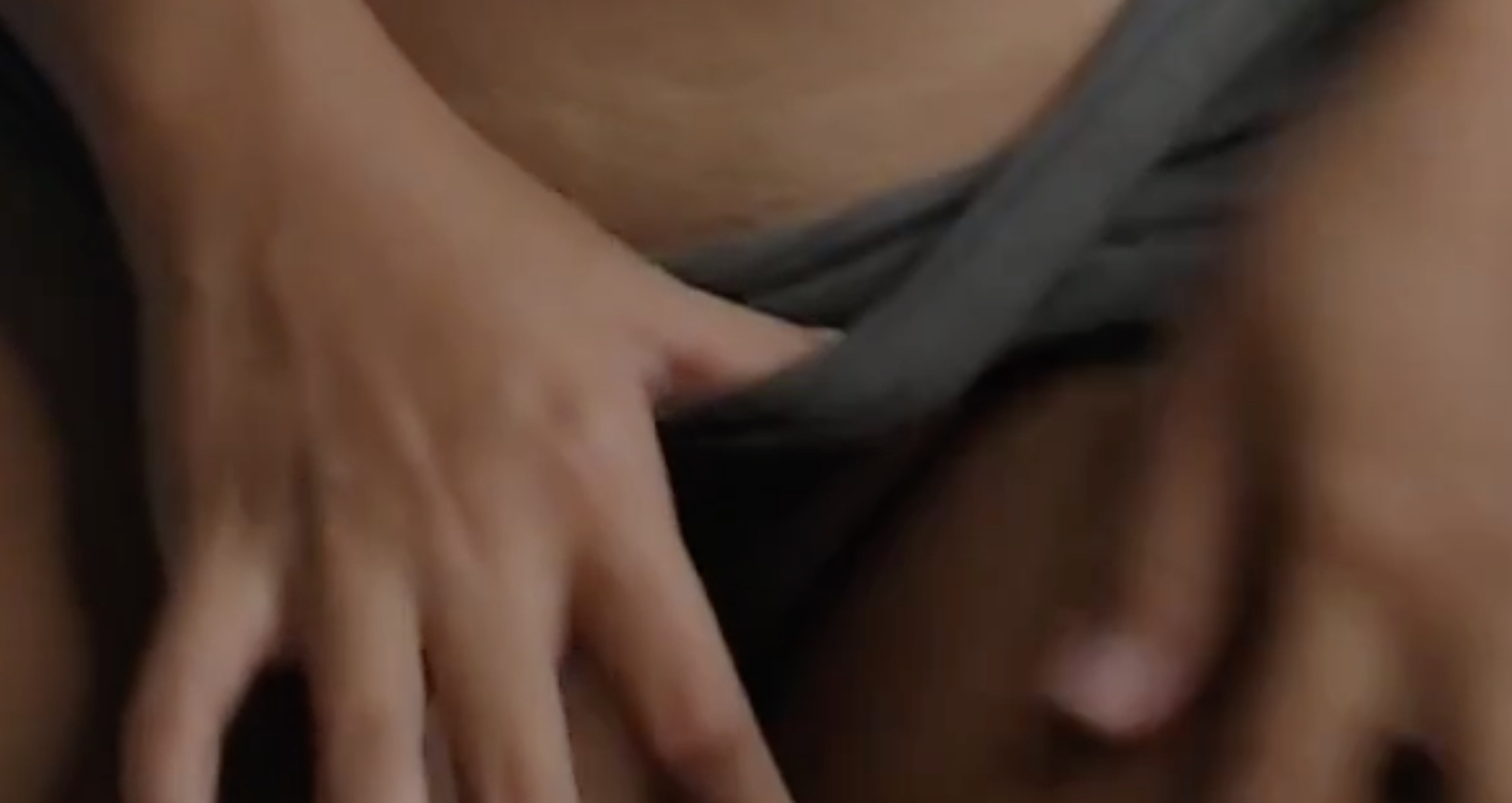 Feeling the memory of my first discovery of the exquisite pleasure of being denied, or surrendered for another lover. Tentative steps toward exploring more deeply. Since my earliest memory, connected to my selfcum thirst. Perhaps wisely, I was delicate about it. Heading into my deepest phase of yearning for cunt in my lifetime of such desire and need. And as I'm going in, I'm negotiating sublime situations where I present myself to be denied. Feeling into the mutual pleasure of that. Not quite understanding I was submitting something central to my maleness as I explored, and then understood that is the exploration. With one woman we both know, being denied was equivalent to, heterosexuality is not worth it; I submit to myself — and with her, from there immediately deep into homosexual confession. With her witness, so beautiful and correct. All throughout, my expression that I drink my cum to everything and everyone that you are.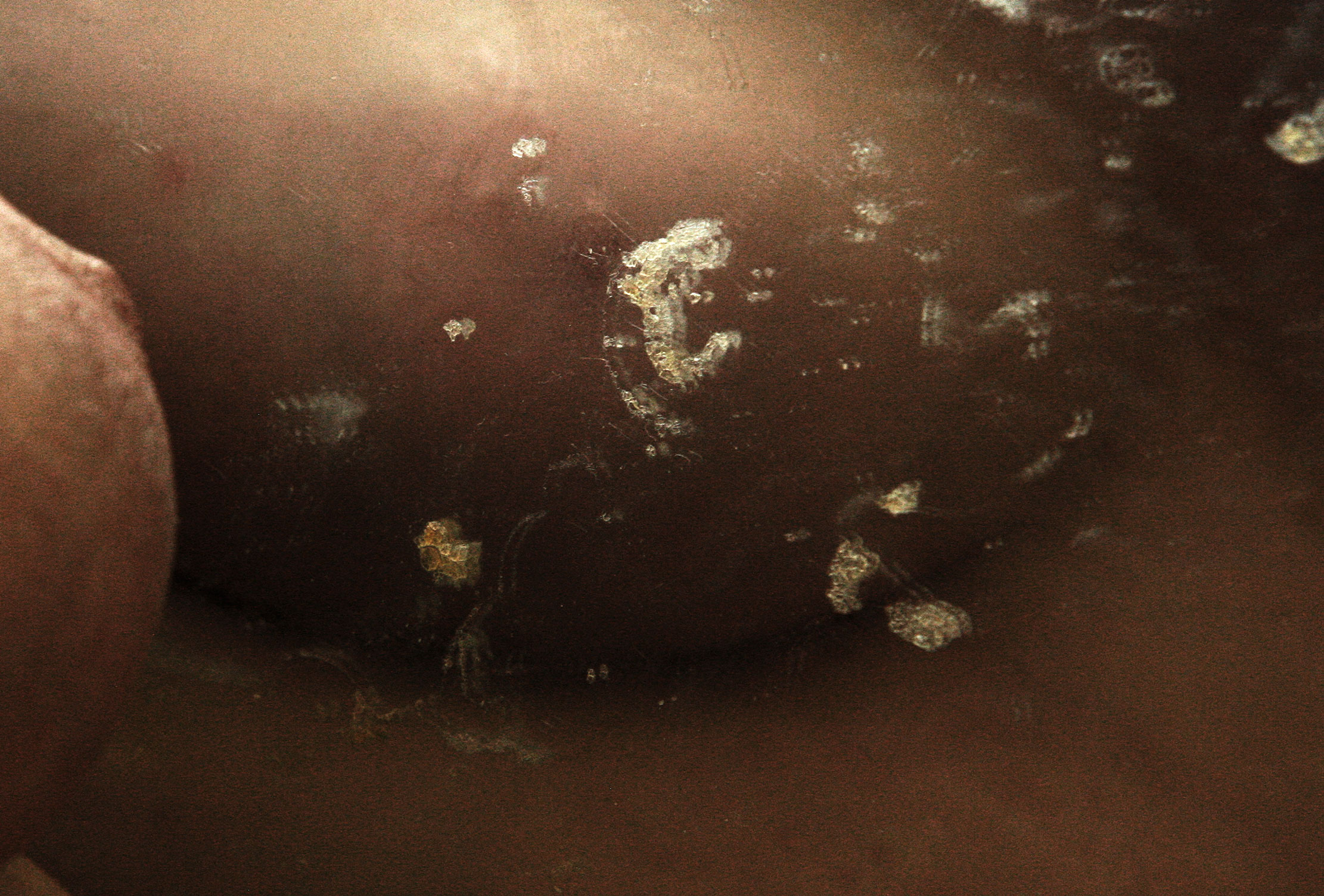 I have this vision of gazing naked into a large round mirror set on the floor, in near darkness, and I play the game of try to hold my eyes. I start to connect with myself as I meditate on cunt thirst as the elixir that leads me to self cum thirst. Then I'm in dreamtime at the center of some vast empty space, entering the dreams of others. They experience with the transcendental quality of a dream symbol the sensation of a man existentially thirsting for himself, doused with the scent of 'however you get there is good'. The delightful pinprick of needing to be denied.

Anyone who dares can feel and witness me follow through as if it were themselves. They awaken with the feeling of compersion for him, loving his surrender, which melts into their own self-compassion. The experience of self forgiveness and approval experienced as warmth and tender delight and self-embrace, self-adoration, delectably shameless. Some awaken to the vision of my dangling wet tongue seeming to go on forever.
---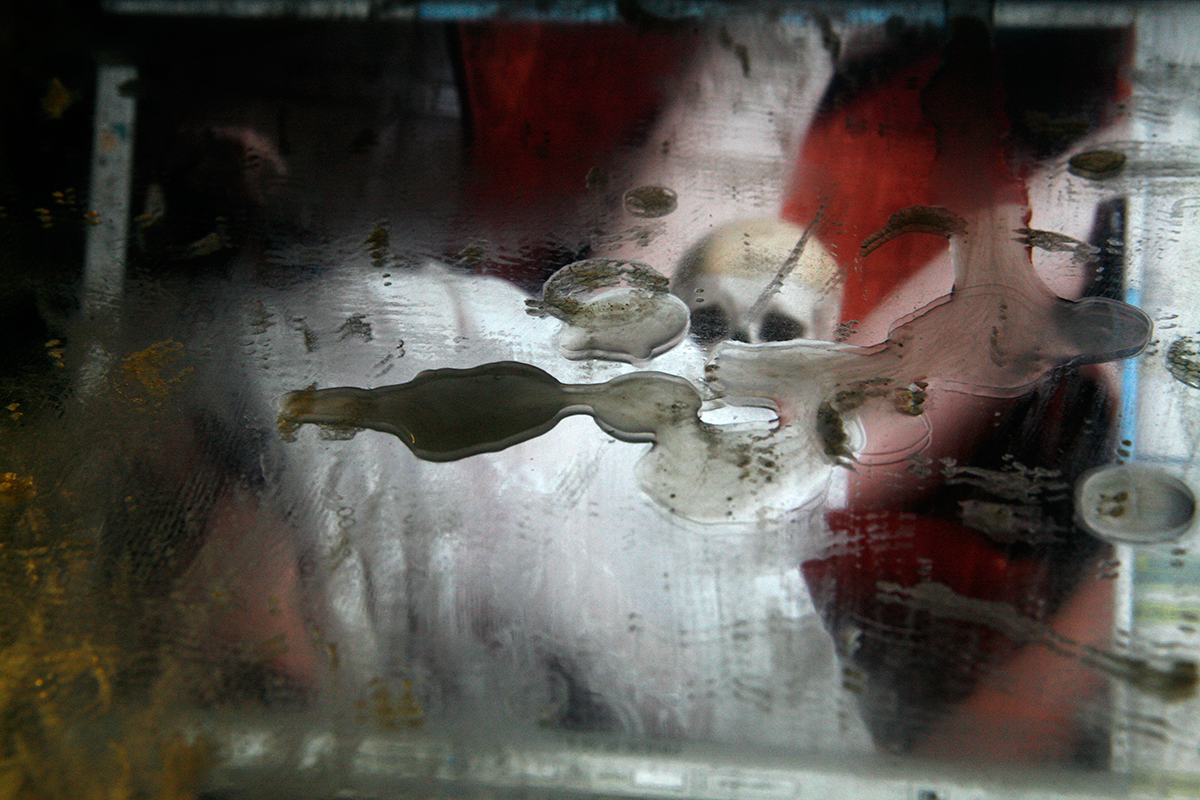 Book of Blue consists of stories, photos and audio collages, created between 2005 and present. They are set in Amsterdam, Brussels, Paris, London, Toronto, Montreal, Maury Island, WA, Miami and upstate New York. Here is a short compilation.
At the Dunes takes place in 1999, weeks before the turn of the new century. I was living in an old art deco motel in North Miami Beach that was about to be demolished for a high-rise condo complex.
Her Scorpio Milk is set on Maury Island, Washington, shortly after 9/11. Maury is an island near Tacoma, connected by an isthmus to Vashon Island. It's very remote and quiet, surrounded by Puget Sound.  The house where this takes place was the first office of Planet Waves, Inc.
Celebration of Sacred Sexuality, set at Harbin Hot Springs, Harbin, CA. I was the keynote speaker for this tantric event. The conference was organized by Deborah Taj Anapol. I wrote this as a tribute to her on the occasion of her unexpected departure from the planet. Takes place in the autumn of 1996.
A Page from the Women's Book of Secrets takes place in Brussels, summer 2007. Lots of interesting things happened for me in Brussels, including encounters with several of the early pioneering Book of Blue models. This is a male-male story, however.
You Can Fuck Me If You Want takes place in Kingston, NY, in 2014.
House of Taj: New Century is from another Deborah Taj Anapol workshop in a mansion on the Oregon coast. At Taj's workshops, the Saturday night party was always the highlight of events, worth getting to the weekend for. This is a story about compersion — in fact a full on demonstration. It dates to around 2002, written more recently.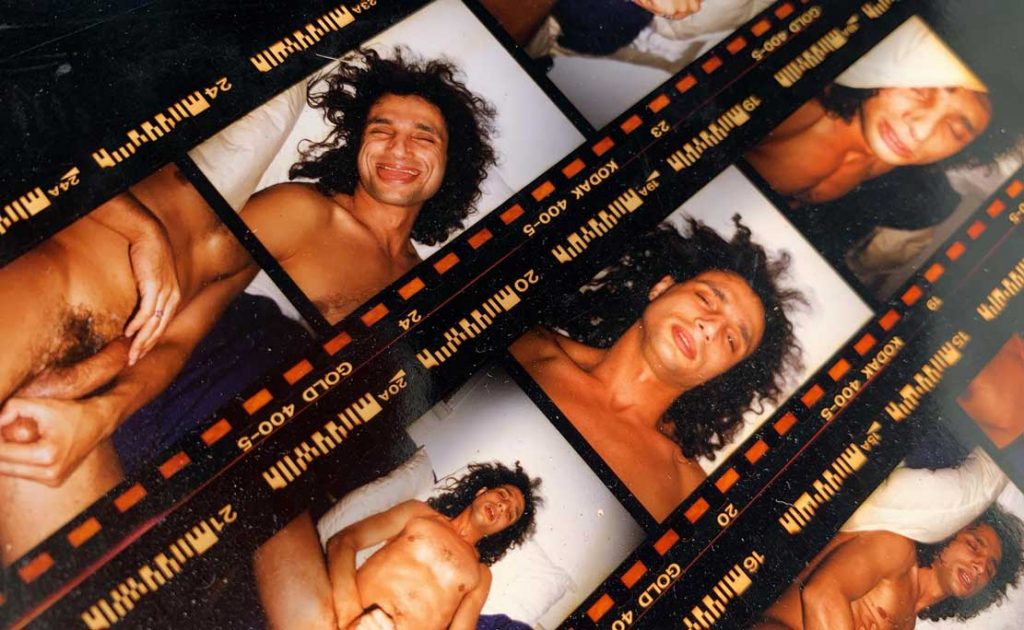 ---
Note to Yuko
There's a place near me called _____. It's a Korean-based "foot spa" which means happy massage. I've gone there for about five or six years. The manager is a woman named Candy and we adore one another. She has helped me create a series seven or so women who help my masturbation, specifically into the mirror, ass-fucking, tirsting and drinking my cum, including cum mirror play. Lately they take part in my brochette play.
They are all phenomenal at massage – some with many years training in China.
Candy, a tiny, intense Korean woman of about 38, is the one who explains to the newer women what I want and need. These delicious ladies of the east discuss this about me when I am not there. I have done many sessions with Candy too. Often when I am working with another women, she comes into the room during my periorgasmic space with my ego melted and I get the pleasure of thanking her into her eyes, moaning my words as she listens calm and warm and loving. I love to say the words, "Thank you for holding a space for me where I may thirst for myself and drink myself." Then after we feel that, she leaves me to orgasm alone with my tantrika. All so beautiful.
She and the other women get every nuance of my experience. The women remain dressed for the most part though sometimes I may smell and suck their breasts – though never Candy. I sometimes may smell pussy through their clothes. I get a lot of smelling privileges. I am allowed to beg and plead to eat them and they stay right with me as slide off of that into self release and self acceptance, dangling out my soaked tongue toward them and toward the mirror. This is such good sex.
From here it is a short reach to wanting to suck and swallow a man. I love being in a room in company of a woman who masturbates and brings to orgasm several men a day, sometimes, many. I have asked, I am the only one who does thirst and self-drinking. So much love in this space, such a sense of home.
---
Sat – Oct 23 2021 | I Know But
---
Fri – Oct 22 2021…
---
And at some time I arrive at the 'acceptance' stage of my grieving process for it to be complete. Actually being at peace with no cunt, from this space now of eating – haha that was an auto text rewrite! From this space of wanting Her more than ever…to imagine me entirely relaxed into never. And as Hummingbird said in one audio, she knows I am secretly flirting with the possibility that she might say yes, however, no. This is the motif…that secret hope…to cling to my need and desire…flirt with surrender to raging no craving no
and I thirst profoundly for cunt and drink my semen and relax a little more. Then I come back to you and beg permission to thirst for myself and to be forgiven for thirsting for you. I do need you to approve of my thirsting for cunt. And then we move on…
That sly hope…
If/then
Earlier I was talking about the rape connection. If indeed I must eat my cum as an offering of peace and acceptance of Her total autonomy…can that imply that in my thrusting and orgasm is some conquering or murder…
This is what I am trying to say
as Hummingbird said in one audio, she knows I am secretly flirting with the possibility that she might say yes, however, no. This is the motif…that secret hope…to cling to my need
My thresholder friend LuLu has invited me to suck her pussy…she's held the mirror for me endlessly…
Ok gonna give it to myself now
---
cannabis and breathing to get here…and I'm here, thank you both for witnessing my experience of opening up to myself. I feel your resonance as I write and feel myself. 
Among which are such pleasures so exquisite as feeling a woman saying 'no' shorn of guilt and open to the pleasure of doing so. I need to hear no and you need to say it. Let's play.
There was a tidal pool in my early cum mirror days where I would explore the experience of being denied, and playing with girlfriends there…though my deepest surrender, my most profound thirst and thrust and swallowing was always right at the point where I got to — I choose. Some of the most profound where when I was offered Yoni right there and choose to masturbate and swallow my self love and all my misgivings. 
Anyway so so so thank you with your presence I can go other places in myself…
I'm gonna end with a homo desire. I want to feel the head of a penis spurt onto my tongue and into my mouth. I want to say this out loud and share with you. I love to swallow semen. I would show anyone…
On Oct 23, 2021, at 10:47 PM, The Place of the Way wrote:

And while I may complain there is always someone who will keep me company in the mirror. Someone who will hold my mirror to my face, and hold it while I lick. I am never lacking for this and I am so grateful. I am blessed with an abundance of friends who bless me to mirror masturbate imagining them fucking, or even w/ poss of being there.

This practice has helped me heal so deeply and become so delightfully submissive to the pleasure of the universe, which is compersion. 

Perhaps the reason I am selected to thirst for myself before humanity, beg myself, surrender vulva and fill my mouth with my semen is…I can. I am willing. And feel so good doing so. Licking my dry semen before all who surround me. Part of the poignancy is the delicate hesitancy that I might slip into the hot pool of my homosexuality, be on my knees, and drink semen. Joyously.

We can all see that potential yes?
---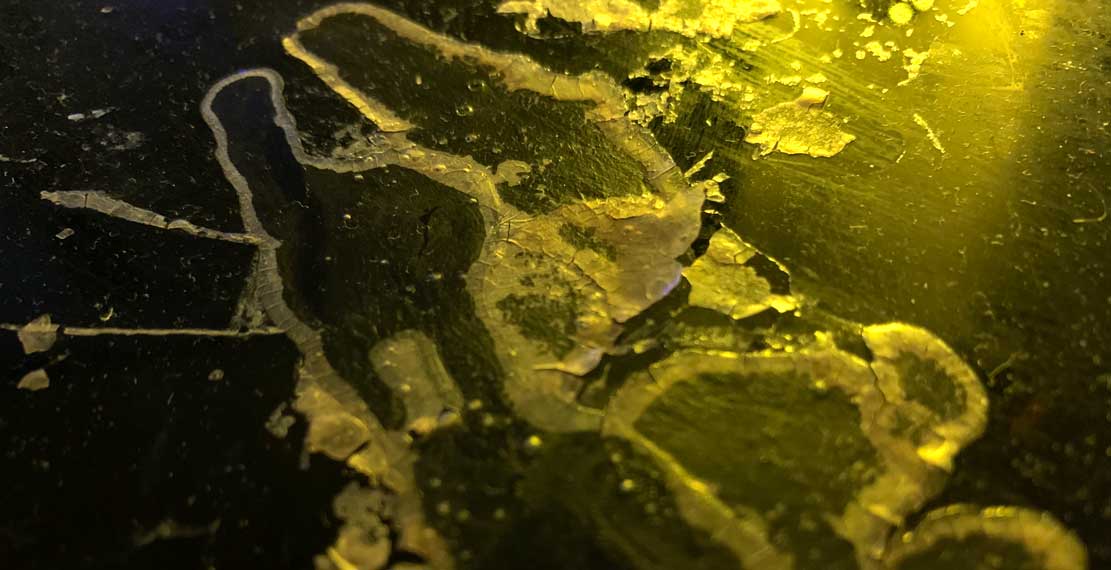 ---
The Dark Girl Keeps My Secrets
---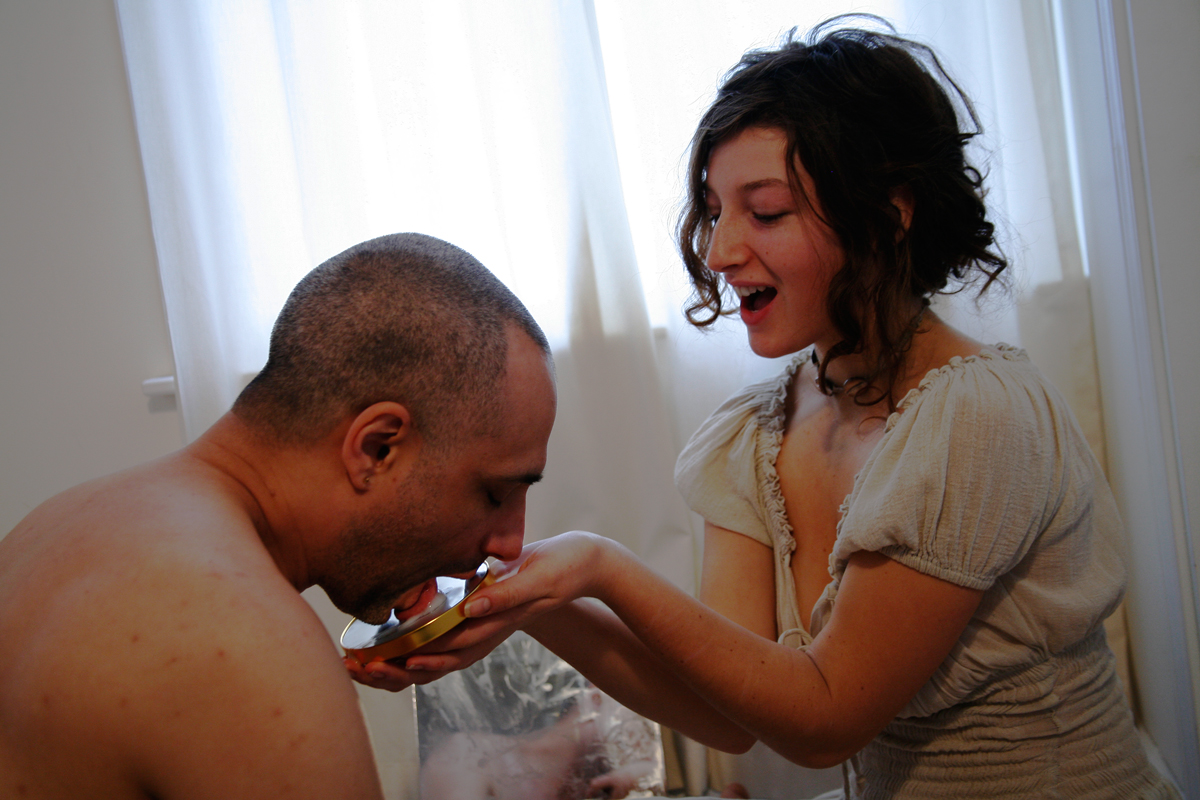 The first Book of Blue essay is called, if i can do this, i can live my life. it's an email to my parisian lover dani, expressing this essence of myself in words. it's about learning to love the dry crusty semen on my mirrors and discovering how that would set me free. it's also a letter of gratitude for all the help i've been given holding space for that – in this case speaking to a consecrated lover who so gently and sincerely went with my journey and took many photographs of my mouth full of my semen – a beautiful and necessary love affair. dani made this photo of me with fae. if i can say this i can live my life.
All contents on this page are from Book of Blue.
Published by Book of Blue LLC | A Nevada company
Full Moon Door | July 3
Just looking over this page and considering what's up here and what i wrote in the paragraph above…here in this vestamoonsun…right in the door, looking through the door…into myself…what did i say to myself to you, what i always wanted to…
w/some help from my friends i'm exploring a 'lifetime celibacy' scenario through these vesta fires and warm vesta waters…this is ritual space. I know i have the option to have sex with other people, so we've created a ritual space where i can go deep into not doing sex with others for the rest fo my lifeo through these aspects. the sensation and the viewpoint and the way my relationships shift. to know myself, to set myself free to know myself. i find exquisite pleasure on this brink of choosing, of feeling my freedom to do so – my conducting medium – my message – to myself – you are free to choose and to be. or better said, dare to be, there is always a dare involved for me.
here is an email i just wrote and sent to a friend —
Good evening madame m'adam
So oooh all this vesta
(all over my asc node) so, so very me
here's the ritual space i'm celebrating :: a defined term of fully living the scenario of being celibate for the rest of my life. this is a delicious poignant space…the last thread being that i love the scent of cunt. so that is in the experiment – that it's already happened for the last time. I'm being transparent in my words to my Thresholders. yet…once we get past the goddess scent there i am now faced with facing myself, loving in the form of deepening acceptance.
one thing I said in my initial letter to everyone about what i wanted was to bring my self loving closure (meant to type closer) to the front of everything. i've already been pretty bold lately, with stories and audios on a public page, referred from places that get traffic.
as part of this, I posted the first book of blue story, 'if I can do this I can live my life'. it's both writing and audio the creation of which i split open and a new form of myself came out…just those words…well relating the feeling outwardly knowing others would read it, that for others to read it is half of why it happened.
so…i've put out a bit in the past though this is so central to what I'm learning and it feels so good to have it be available to ring out. for me to ring out and the idea of it is if I can say those things to you I can do anything I want. knowing you could be anyone…that it is anyone.
so: mirror celibacy forever. that is sex. my cum mirror is my cunnilingus. that is intense.
kbly if u'r reading hello. i so do love myself for offering my truth to you. would you consider inviting me to quench some of my thirst on your yoni water?
I had just come ome from having dinner with a woman I met recently. She is a rad nurse antivax covid truth hottie. Her hand feels good in mine and I feel the vibe she might be into me licking her delightful yoni. I came home from that and smoked a little and fucked my ass and felt my whole eroticism as potentially interesting to her…the kinds of things Im into and that I would do anything she suggested. That's what I was loving myself to; days since prior moan. As I began to verge on my release, that thought slipped in the side that I might not be tasting her as some need for celibacy might intervene or override and that ignited my passion, the ease of that and her compassion. My ass was fucked and I cried out so much semen, filled my hand and received myself, playing with my tongue in the hot pool of me. &istill feel like she will receive my tongue within her and my tongue swimming in myself & kiss her as we swallow.
Last night when we were walking from the restaurant to her car I noticed her hips and swooned gaga for her adorable pelvis and sweet face. For me that's the lighting wave of desire. I don't want to say anything. I want to exude desire for her whist in her presence, simmer playfully in the sweet agony of thirsting for her snatch and tasting her ass and nibbling her delicate cries out, weaving her fingers in mine.
Ohhhh love.
Here is my face feeling all that and your photo was on my screen.
+++++++++
My trip Saturday night went all the way into the homoerotic vortex, where I sent out a beacon to men to show up if they want to be relieved of their semen and have me drink them. Then I was explaining to my parents what I do, full explication of my self-thirst and cum mirrors, saying, I need you to know this…and then explained my thirst for men…all along giving myself permission…to do this…noticing who to run the idea past. Which female friend might know a friend who is into it…etc…
You were in the mix, I said out loud if you're thirsty for semen I will share. I know you might be. Offer still stands. I will ejaculate, it will feel really good, and it will be all about you.
I explored many nuances of mirror mirror masturbation and m.celibacy. Recording all the while. I started with "you were right about Amy" as I tuned into the exquisite pleasure of her no. Having drank a pint of her various vaginal secretions including having my lips deep in her vagina as she gushed. Allowed to fuck her once, not for her, but so she could quench my anger and grief and I suspect just wanting go feel me and then – never again. It happened fast. After two years of drinking her vagina and never fucking her scrumptious pint of intense womanity…I was utterly desperate, and took her up and just got into her and pretty much let go, begging her to stare at my face so she has seen and memorized that me…and from there we played with her intense, you will never fuck me, I will never fuck you – understanding the gift and knowing how it enhanced my self-thirst and broke down my resistance to myself and accepting myself. I think also she enjoyed the power of allowing, knowing how urgently I wanted her, and having exercised so much control. I felt deliciously pathetic orgasming so soon, knowing there are men who really fulfill her…I am sure she can throw herself open to a wholesome pounding and loves to when she can.
She was the first woman whose full-on ejaculation I drank…after two weeks of pleasing her orally knowing she might offer this to me when the time was right. That first time, full on, many swallows, she as she let go fully absorbed in herself. And when that all subsided, I moved back a few feet from her toward the middle of the room and showed her as I demo'ed my self thirst…and mixed my cum with hers in my belly naked in her presence…she sat on the bed in a teddy, her face expressing curiosity and awareness.
Saturday night with you in the back room, my primary physical masturbation was brochette play… stabbing myself…with a single point…exploring doing this slowly, I want/need to share this with someone in real slo-mo…psycherotic acupuncture…hold the pin prick in one place and describing what the feeling evokes in that particular place. I want to show and tell you…I was doing so openly into the mirror as you slept…and one other friend, Michelle Commeso. I long for her psychic reflection as I go those places, though witness is about helping me discover others..or go deeper.
I shared this on Facebook for about four or five hours.
People in the public have read this
She seems intent on bringing him to orgasm. I yearn for that contact, that attention, for what they are sharing. Then my throat opens to speak.
"I'm a mirror masturbator," I moan into my reflection, and then lick the glass.
She hears me.
"You're a pathetic mirror masturbator," she says, turning toward me, seeing what I'm doing.
"I'm a pathetic mirror masturbator," I repeat.
"Yes you are. Pathetic," and she laughs as I lick again.
"Keep to your mirror," her naked male partner says, obviously irritated. I am being put in my place. I take it.
"I lick my old semen off of my mirror," I say, daring to peer at my own eyes for a moment doing so.
"Congratulations," she says dryly, her eyes gazing languidly from behind her swaying bangs.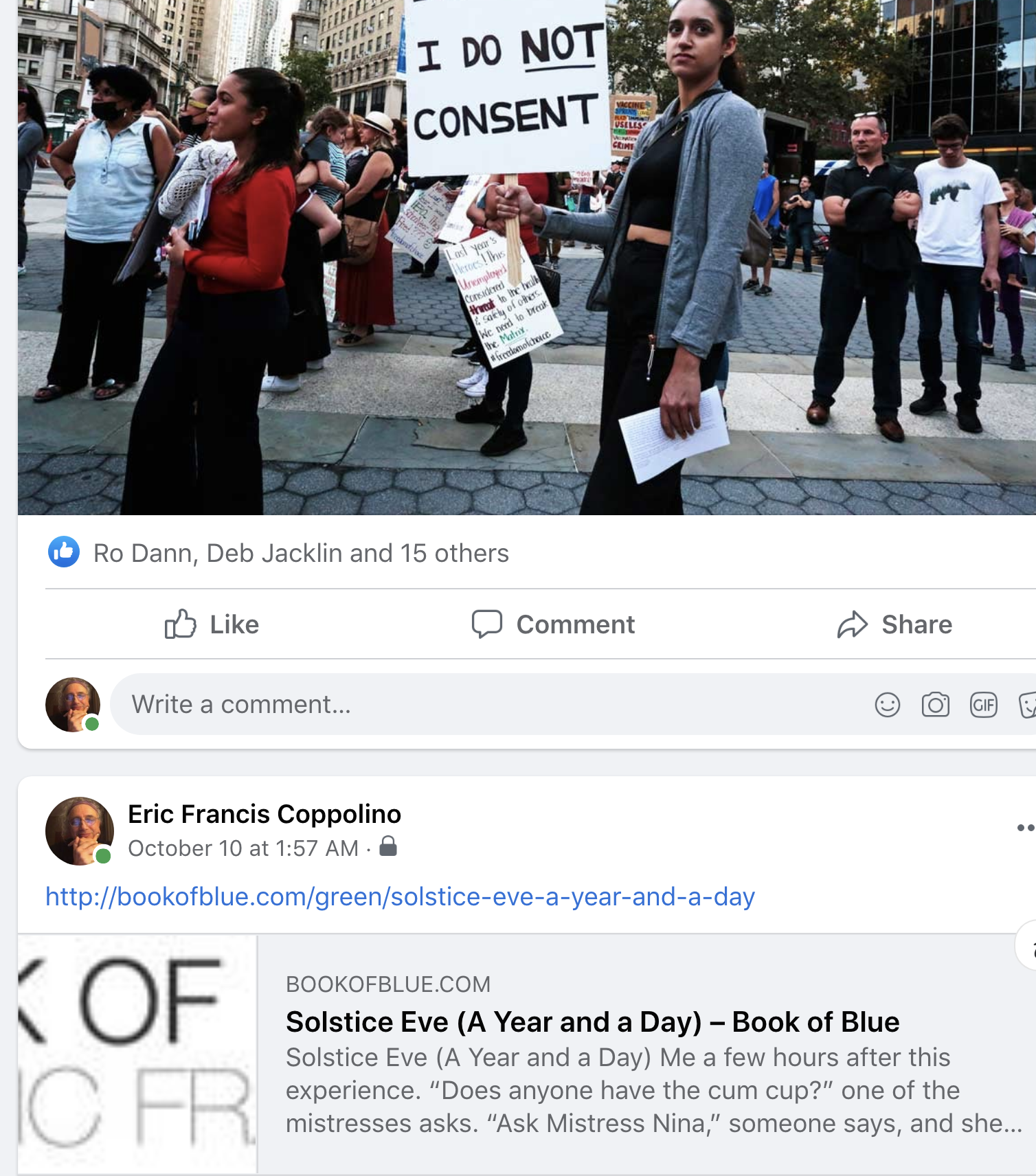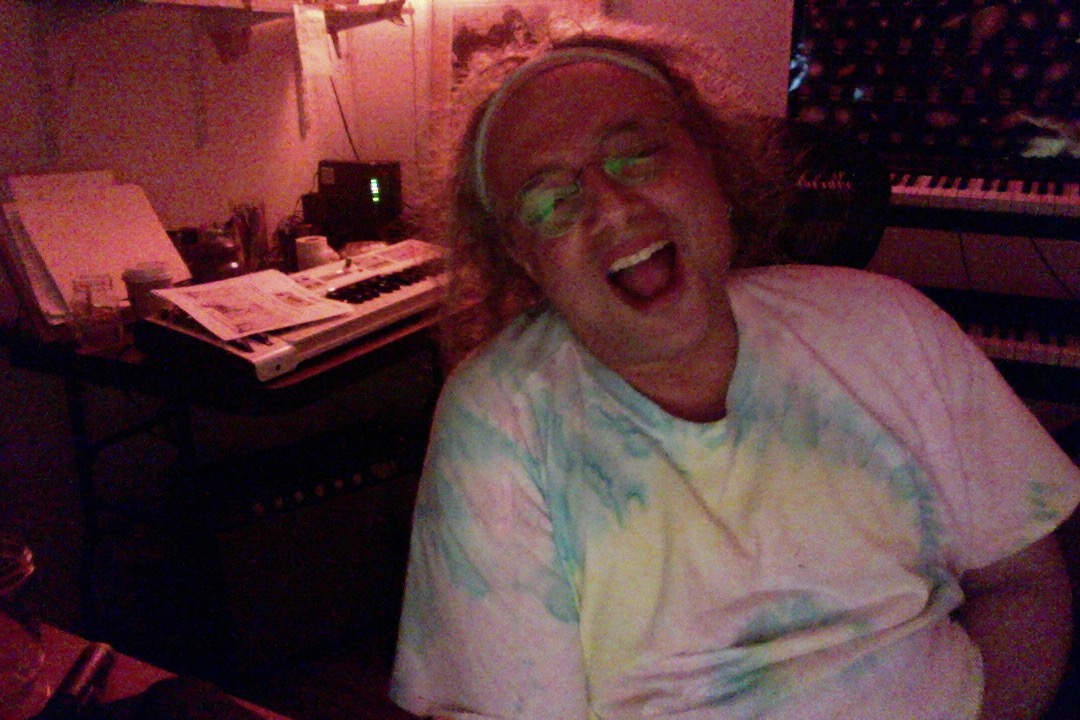 ---
To give women permission to say no is to offer a rarified pleasure.
---
mushroom trip ps – after moving through some glorious states of self-erotic being and honey about my situation & loving myself for that…lighting my ego on fire and dunking myself into promising myself water as I played in my thirst…and then a long call with She that was depleting…though unburdening…I was coming down and just not getting into myself, not getting hard, and my need recessed deep in. I rested for a while…and woke up…cock flaccid…thirsting and needing unfulfilled. I was more in touch with myself and still tripping and reasoned with myself, just give yourself semen. To do that just orgasm, let go and give it to yourself…and this started to melt me. I knelt up legs spread and let go into milking myself and was hard in my hand and I started to throb out all my pent up necessity and moaned in my climax, filled my hand and drank my warm liquid in within a space of essential completion and compassion, my mouth full and my throat receiving
On May 18, 2021, at 2:16 PM, "ccc" wrote:
Thank you for sharing this warm wet ending of your plant medicine journey. There is such nuance to desire and love of self and other, and behind desire, a commitment to self-compassion. The way you describe encouraging your self love ebbing and flowing throughout that night and morning, calling it back when it faded, is a beautiful act of service.
It feels so sweet to witness your softness in this way.
— ccc
I want to add something though I am not sure what…something about the direct intentionality of my gift to myself, having gone around the very long way coming to that point of contact and fusion with myself where I'm going to give myself the one thing I need, that I can have in that moment. That is only partial completion: the rest is from having that be known and understood and witnessed and shared. This is in the 'original instructions' on a genetic level for me. Bobbi Skye, a tantrika in Van BC I knew summer 2000 set this free for me: she said, you must share this with women or perhaps more closely, do not deny this to women. From there I went deep into intentional sharing. And then slipped into this cycle of revealing and then…asking women I wanted not to fuck me so I could immerse myself in fully surrender and desperation and naked thirst…bookofblue became a place to explore freely…and linger in the space of submission and witness, potentially endlessly
I love to fuck women
The Pathwork
At some point in the distant past, I picked up a book from the Pathwork. I did not now much about it but once a lover said that in the Pathwork, curiosity is the most significant human emotion and sexual curiosity its apotheosis. Back in those foggy reaches I picked up a Pathwork book one day and it said, be careful about eroticizing not having, as it would be difficult to escape. And in the mists, there were several synchronous messages from different readers and healers.
One said I needed to be celibate for two years, to facilitate my healing. At the time this was unconscionable and there was no pleasure to it. Or maybe must a tug, for only truth is erotic.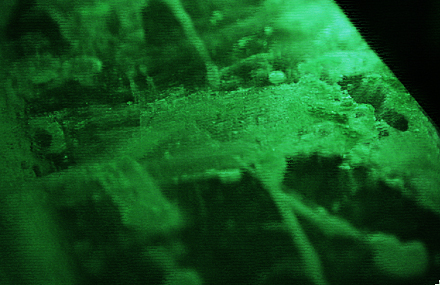 Then two events occurred. At a psychic fair, one of the other readers stopped me as I was walking past her, amidst many consultations happening at tables all around us. I did not know her. When I stopped and responded to her gesture, she looked at my eyes and said, "You will be ejaculating into women less. You don't need that."
I must have looked puzzled or perhaps like I was taking it in. I continued on my way.
In another space, a massage room where the healer was channeling a series of messages in another language. After each passage in tongues, she would pause and translate. After a pause she spoke again, and then said: you will be ejaculating into women less. It wold be good if you were celibate for a while."
Can you imagine the poignancy of this. Gradually I was filled with the sensation of submission to the feminine. This synchronous message reached me and I got the courage to experiment with celibacy periods, with the intent of perhaps working up to two years. From this foggy coastline Book of Blue emerges, a crystal city I saw in the distance seem one day photographing a woman looking into a mirror.
My first conscious experiments in celibacy coincided with many delightful women passing through my studio. And an understanding emerged intuitively. I was to endure them sexually without ever touching or tasting, much less penetrating. There was a delicacy of exchange here that started bringing me closer to women than I had ever been, all with an unspoken understanding that I needed to not fuck them…and that I needed to take my desire and projection and need to myself. I would study women witnessing themselves in the mirror. Eye gazing or orgasming or reconciling…and would be left alone with myself. Through this time I entered a phase of total honesty about thirsting for and drinking my own semen.
Many of my bOb companions intuited this whole current and we explored the energy…of me desiring and not having them, of them being desired, of the understanding this was for my growth, and then unraveling my self-cum scenario…my cum mirrors becoming a thing of open admission…and I am being at peace with myself knowing how many people know I lick my dry cum off of mirrors. Many many witnessed…and do…
In the midst of this all were a few episodes of my deepest though being that the must beautiful sexual feelings would come from my consciously chosen celibacy. To longer require women to say no, though this has gone from my bane to my forbidden pleasure. And there I was: my curiosity lit up by eroticizing not having. Teasing myself with my agonizing need to drink cunt, and be left with a pool of my seed on a crusty mirror and…I lick myself up right then, or leave it to become part of the landscape, eventually some day to be licked back. Fuck it feels so good to say this to you KrisJay.
And here I am: eroticizing not having. In a sense.
Along all this way, I made love to me in the presence of f/f couples, m/m couples, groups and m/f couples. I have internalized all of this…all these mudras…these postures of existence…m/f is the most profound for me now as I need to experience man and woman complete one another and turn that toward my mirror. I want them to be totally enraptured in one another and ignorant of me and then I so urgently want to show HIM my cum filled mouth…there is that moment that is what is ALL about this whole drama to show him my cumtongue after he has roared his climax into She.
I would eat his semen out of She. I have done so, once.
Here is where I am going with all of this. Here is where my curiosity has led me. And I think: OK I have confronted this fully. Confronted this being my only sex. And I have had the pleasure of She holding space for me and I make peace with this, a little, a little more. And then another thought: I have experienced this and can now experience anything. I am entirely blissfully sexually neutral — stem cell, germ cell, I can morph into any orientation or gender. Including surrendering to my deep need to drink the semen of other men. My deep desire and love of masturbating with fresh semen so so so so so good Jay…
And my thirst and delight for the Yoni which the Goddess may quench if she chooses.
---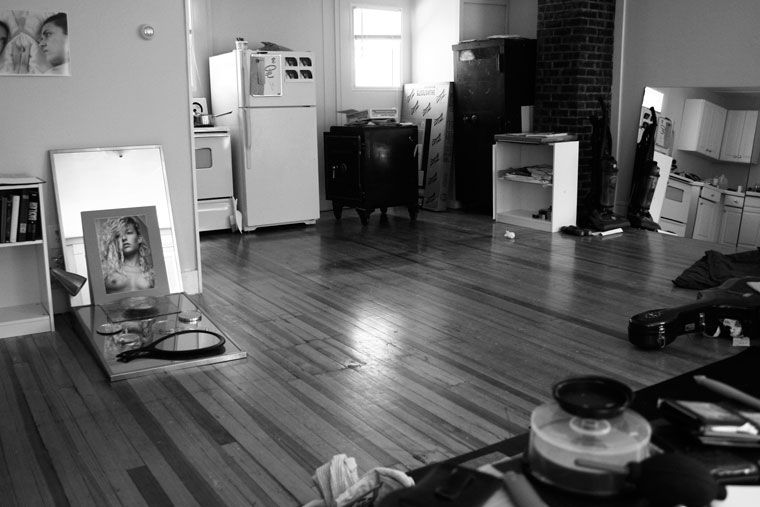 Brooke series
Ive been aware, painfully at times, that the gradual shift in my sexuality is me moving toward the end of my experiences; a phase designed to point to a conclusion or ultimate direction. After much experimentation with the idea i found myself when offered the vulva choosing to masturbate for woman rather than fuck or eat her. Not all the time. Gradually sliding there, and the formation of relationships where this is out in the open with friends who could be lovers and forming an understanding. With its profoundly committed quality. And its distinct homosexuality as I am making love to myself. Drinking so much of my semen that I emanate my scent all the time. Becoming myself. Nourishing myself, springing into the urgency of receiving by allowing myself unfulfilled yearning for the yoni. Sometimes asking or begging to be denied. I would never ask you for that, you are too beautiful, the thought of you so poignant, you give me the courage to know the right thing is possible, that I may leave it to you, and be willing to submit to your desire and will, to have already done so. I cannot bring myself to watch those videos. At times I become deeply embarrassed to have offered myself in this way, deepening my self acceptance. There is a man whose semen I must drink. We know this about me. Mores I want him to do whatever he wants. In this I know I am totally accepted by you.
A lot of men want and need to drink their semen but cannot do it. They are too ashamed once they ejaculate and the feeling is gone or they are outright disgusted…and left unfulfilled…and therein lies much disconnect of men with their inner feminine. So they expect women to do it for them. To connect thirsting with having with wanting is a process. Women helped me…girlfriends and friends and sexworkers. Many men who do it are so sensitive most will never ever talk about it or even admit it. There is a sexwork practice called CEI — women who know how to get men to complete the ritual and drink themselves. One young woman on Chaturbate (age 18, Russian) told me she does this all day for men; never takes off her clothes. This is new territory as a thing in culture. I was one of the first people to write about it openly and at length on a website called Solotouch. It becomes more popular with the rise of a form of trans called sissy. It is part of essential male feminization. It is the abject surrender of macho. A man is supposed to nail the girl. Instead he masturbates for her and eats his cum. This is still a frontier…
Good evening brooke while I'm on the treasure trail…some thoughts about being fucked. Though I've been strongly hetero in the past, from the beginning of my erotic self discovery I have fucked myself…first with my mom's dildos in her bedroom mirror. I have explored my interior space. Many lovers have also licked out my ass. I never had to ask, they just did it and so I have experienced the exquisiteness of receiving cunnilinigus. I've been fucked a lot (always by tongue, toy or hand, in that sense I am a virgin). Men and women and groups have fucked me, or seen me do myself. I have self penetrated into the mirror as my friends had sex on the bed. I love to be helped while mirror self fucking — guided and encouraged. This melded easily into my path of self semen drinking and they took on one life. As part of still wanting myself after ejaculating, deep penetration could stop the plummet. I had impaled myself. In plain view. Facing myself. And begging my face for my cum for however long I can drag out that lush glory. I will say this another way. I beg myself for my own semen with people witnessing me. Maybe you can sense how being known begging myself is maybe my most exquisite delight. I have become woman and yoni and receptacle of my fertile fluid. As much as I want to drink the semen of other men I know this may be foreclosed depending on the depth to which I take m.celibacy. having women supervise the drama of my self seduction, mirror fucking, cum thirst and release is a far flight from…known erotic reality. It is more urgently delightful to thirst and to drink my cum when I am stretched open from inside, preferably kneeling up or squatting. My fave climax position is fucked, kneeling up with the dildo supported by yoga blocks so I can push down hard and free myself. I love that you will read this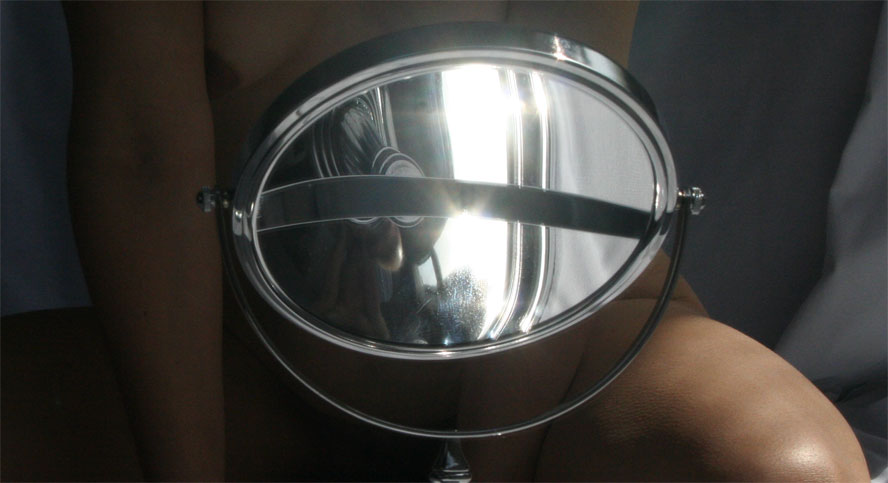 ---