mushroom trip ps – after moving through some glorious states of self-erotic being and honey about my situation & loving myself for that…lighting my ego on fire and dunking myself into promising myself water as I played in my thirst…and then a long call with She that was depleting…though unburdening…I was coming down and just not getting into myself, not getting hard, and my need recessed deep in. I rested for a while…and woke up…cock flaccid…thirsting and needing unfulfilled. I was more in touch with myself and still tripping and reasoned with myself, just give yourself semen. To do that just orgasm, let go and give it to yourself…and this started to melt me. I knelt up legs spread and let go into milking myself and was hard in my hand and I started to throb out all my pent up necessity and moaned in my climax, filled my hand and drank my warm liquid in within a space of essential completion and compassion, my mouth full and my throat receiving
On May 18, 2021, at 2:16 PM, "ccc" wrote:
Thank you for sharing this warm wet ending of your plant medicine journey. There is such nuance to desire and love of self and other, and behind desire, a commitment to self-compassion. The way you describe encouraging your self love ebbing and flowing throughout that night and morning, calling it back when it faded, is a beautiful act of service.
It feels so sweet to witness your softness in this way.
— ccc
I want to add something though I am not sure what…something about the direct intentionality of my gift to myself, having gone around the very long way coming to that point of contact and fusion with myself where I'm going to give myself the one thing I need, that I can have in that moment. That is only partial completion: the rest is from having that be known and understood and witnessed and shared. This is in the 'original instructions' on a genetic level for me. Bobbi Skye, a tantrika in Van BC I knew summer 2000 set this free for me: she said, you must share this with women or perhaps more closely, do not deny this to women. From there I went deep into intentional sharing. And then slipped into this cycle of revealing and then…asking women I wanted not to fuck me so I could immerse myself in fully surrender and desperation and naked thirst…bookofblue became a place to explore freely…and linger in the space of submission and witness, potentially endlessly
I love to fuck women
The Pathwork
At some point in the distant past, I picked up a book from the Pathwork. I did not now much about it but once a lover said that in the Pathwork, curiosity is the most significant human emotion and sexual curiosity its apotheosis. Back in those foggy reaches I picked up a Pathwork book one day and it said, be careful about eroticizing not having, as it would be difficult to escape. And in the mists, there were several synchronous messages from different readers and healers.
One said I needed to be celibate for two years, to facilitate my healing. At the time this was unconscionable and there was no pleasure to it. Or maybe must a tug, for only truth is erotic.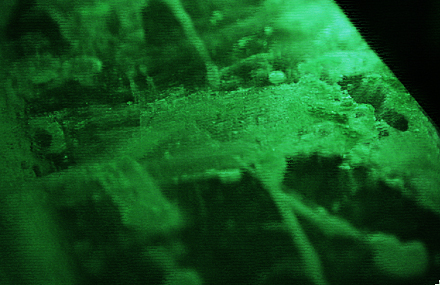 Then two events occurred. At a psychic fair, one of the other readers stopped me as I was walking past her, amidst many consultations happening at tables all around us. I did not know her. When I stopped and responded to her gesture, she looked at my eyes and said, "You will be ejaculating into women less. You don't need that."
I must have looked puzzled or perhaps like I was taking it in. I continued on my way.
In another space, a massage room where the healer was channeling a series of messages in another language. After each passage in tongues, she would pause and translate. After a pause she spoke again, and then said: you will be ejaculating into women less. It wold be good if you were celibate for a while."
Can you imagine the poignancy of this. Gradually I was filled with the sensation of submission to the feminine. This synchronous message reached me and I got the courage to experiment with celibacy periods, with the intent of perhaps working up to two years. From this foggy coastline Book of Blue emerges, a crystal city I saw in the distance seem one day photographing a woman looking into a mirror.
My first conscious experiments in celibacy coincided with many delightful women passing through my studio. And an understanding emerged intuitively. I was to endure them sexually without ever touching or tasting, much less penetrating. There was a delicacy of exchange here that started bringing me closer to women than I had ever been, all with an unspoken understanding that I needed to not fuck them…and that I needed to take my desire and projection and need to myself. I would study women witnessing themselves in the mirror. Eye gazing or orgasming or reconciling…and would be left alone with myself. Through this time I entered a phase of total honesty about thirsting for and drinking my own semen.
Many of my bOb companions intuited this whole current and we explored the energy…of me desiring and not having them, of them being desired, of the understanding this was for my growth, and then unraveling my self-cum scenario…my cum mirrors becoming a thing of open admission…and I am being at peace with myself knowing how many people know I lick my dry cum off of mirrors. Many many witnessed…and do…
In the midst of this all were a few episodes of my deepest though being that the must beautiful sexual feelings would come from my consciously chosen celibacy. To longer require women to say no, though this has gone from my bane to my forbidden pleasure. And there I was: my curiosity lit up by eroticizing not having. Teasing myself with my agonizing need to drink cunt, and be left with a pool of my seed on a crusty mirror and…I lick myself up right then, or leave it to become part of the landscape, eventually some day to be licked back. Fuck it feels so good to say this to you KrisJay.
And here I am: eroticizing not having. In a sense.
Along all this way, I made love to me in the presence of f/f couples, m/m couples, groups and m/f couples. I have internalized all of this…all these mudras…these postures of existence…m/f is the most profound for me now as I need to experience man and woman complete one another and turn that toward my mirror. I want them to be totally enraptured in one another and ignorant of me and then I so urgently want to show HIM my cum filled mouth…there is that moment that is what is ALL about this whole drama to show him my cumtongue after he has roared his climax into She.
I would eat his semen out of She. I have done so, once.
Here is where I am going with all of this. Here is where my curiosity has led me. And I think: OK I have confronted this fully. Confronted this being my only sex. And I have had the pleasure of She holding space for me and I make peace with this, a little, a little more. And then another thought: I have experienced this and can now experience anything. I am entirely blissfully sexually neutral — stem cell, germ cell, I can morph into any orientation or gender. Including surrendering to my deep need to drink the semen of other men. My deep desire and love of masturbating with fresh semen so so so so so good Jay…
And my thirst and delight for the Yoni which the Goddess may quench if she chooses.
---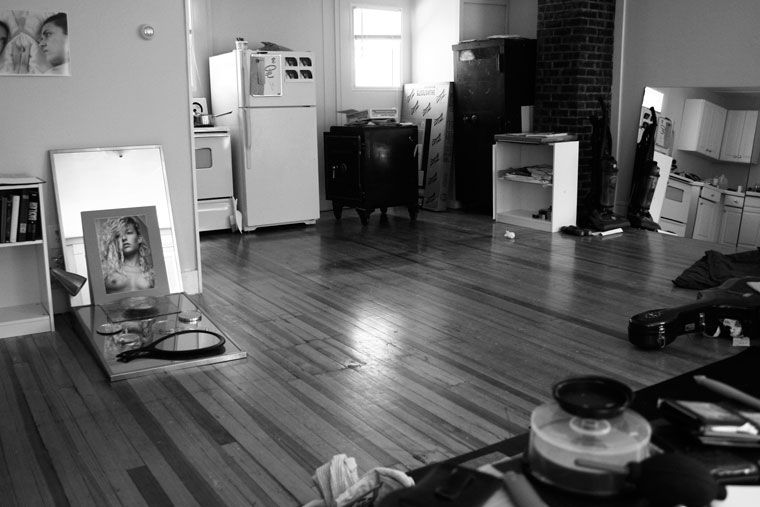 Brooke series
Ive been aware, painfully at times, that the gradual shift in my sexuality is me moving toward the end of my experiences; a phase designed to point to a conclusion or ultimate direction. After much experimentation with the idea i found myself when offered the vulva choosing to masturbate for woman rather than fuck or eat her. Not all the time. Gradually sliding there, and the formation of relationships where this is out in the open with friends who could be lovers and forming an understanding. With its profoundly committed quality. And its distinct homosexuality as I am making love to myself. Drinking so much of my semen that I emanate my scent all the time. Becoming myself. Nourishing myself, springing into the urgency of receiving by allowing myself unfulfilled yearning for the yoni. Sometimes asking or begging to be denied. I would never ask you for that, you are too beautiful, the thought of you so poignant, you give me the courage to know the right thing is possible, that I may leave it to you, and be willing to submit to your desire and will, to have already done so. I cannot bring myself to watch those videos. At times I become deeply embarrassed to have offered myself in this way, deepening my self acceptance. There is a man whose semen I must drink. We know this about me. Mores I want him to do whatever he wants. In this I know I am totally accepted by you.
A lot of men want and need to drink their semen but cannot do it. They are too ashamed once they ejaculate and the feeling is gone or they are outright disgusted…and left unfulfilled…and therein lies much disconnect of men with their inner feminine. So they expect women to do it for them. To connect thirsting with having with wanting is a process. Women helped me…girlfriends and friends and sexworkers. Many men who do it are so sensitive most will never ever talk about it or even admit it. There is a sexwork practice called CEI — women who know how to get men to complete the ritual and drink themselves. One young woman on Chaturbate (age 18, Russian) told me she does this all day for men; never takes off her clothes. This is new territory as a thing in culture. I was one of the first people to write about it openly and at length on a website called Solotouch. It becomes more popular with the rise of a form of trans called sissy. It is part of essential male feminization. It is the abject surrender of macho. A man is supposed to nail the girl. Instead he masturbates for her and eats his cum. This is still a frontier…
Good evening brooke while I'm on the treasure trail…some thoughts about being fucked. Though I've been strongly hetero in the past, from the beginning of my erotic self discovery I have fucked myself…first with my mom's dildos in her bedroom mirror. I have explored my interior space. Many lovers have also licked out my ass. I never had to ask, they just did it and so I have experienced the exquisiteness of receiving cunnilinigus. I've been fucked a lot (always by tongue, toy or hand, in that sense I am a virgin). Men and women and groups have fucked me, or seen me do myself. I have self penetrated into the mirror as my friends had sex on the bed. I love to be helped while mirror self fucking — guided and encouraged. This melded easily into my path of self semen drinking and they took on one life. As part of still wanting myself after ejaculating, deep penetration could stop the plummet. I had impaled myself. In plain view. Facing myself. And begging my face for my cum for however long I can drag out that lush glory. I will say this another way. I beg myself for my own semen with people witnessing me. Maybe you can sense how being known begging myself is maybe my most exquisite delight. I have become woman and yoni and receptacle of my fertile fluid. As much as I want to drink the semen of other men I know this may be foreclosed depending on the depth to which I take m.celibacy. having women supervise the drama of my self seduction, mirror fucking, cum thirst and release is a far flight from…known erotic reality. It is more urgently delightful to thirst and to drink my cum when I am stretched open from inside, preferably kneeling up or squatting. My fave climax position is fucked, kneeling up with the dildo supported by yoga blocks so I can push down hard and free myself. I love that you will read this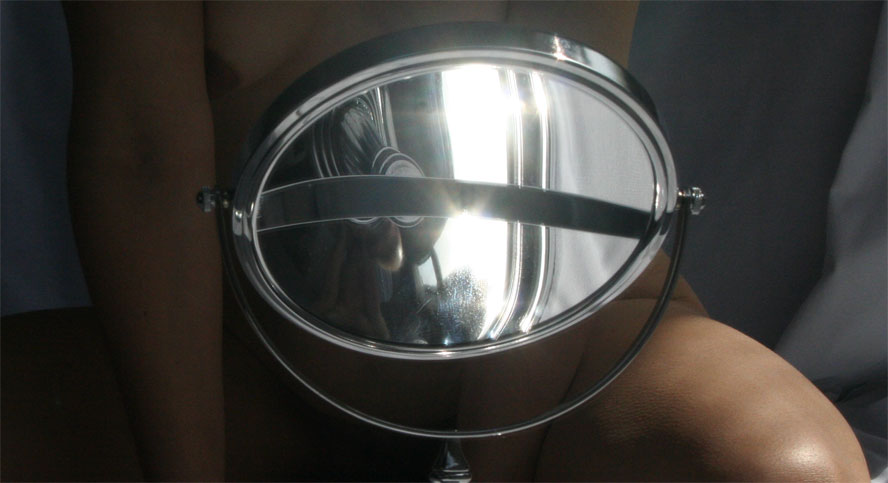 ---
A Short Compilation from Book of Blue | by Eric Francis
Book of Blue consists of stories, photos and audio collages, created between 2005 and present. They are set in Amsterdam, Brussels, Paris, London, Toronto, Montreal, Maury Island, WA, Miami and upstate New York. Here is a short compilation.
At the Dunes takes place in 1999, weeks before the turn of the new century. I was living in an old art deco motel in North Miami Beach that was about to be demolished for a high-rise condo complex.
Her Scorpio Milk is set on Maury Island, Washington, shortly after 9/11. Maury is an island near Tacoma, connected by an isthmus to Vashon Island. It's very remote and quiet, surrounded by Puget Sound.  The house where this takes place was the first office of Planet Waves, Inc.
Celebration of Sacred Sexuality, set at Harbin Hot Springs, Harbin, CA. I was the keynote speaker for this tantric event. The conference was organized by Deborah Taj Anapol. I wrote this as a tribute to her on the occasion of her unexpected departure from the planet. Takes place in the autumn of 1996.
A Page from the Women's Book of Secrets takes place in Brussels, summer 2007. Lots of interesting things happened for me in Brussels, including encounters with several of the early pioneering Book of Blue models. This is a male-male story, however.
You Can Fuck Me If You Want takes place in Kingston, NY, in 2014.
House of Taj: New Century is from another Deborah Taj Anapol workshop in a mansion on the Oregon coast. At Taj's workshops, the Saturday night party was always the highlight of events, worth getting to the weekend for. This is a story about compersion — in fact a full on demonstration. It dates to around 2002, written more recently.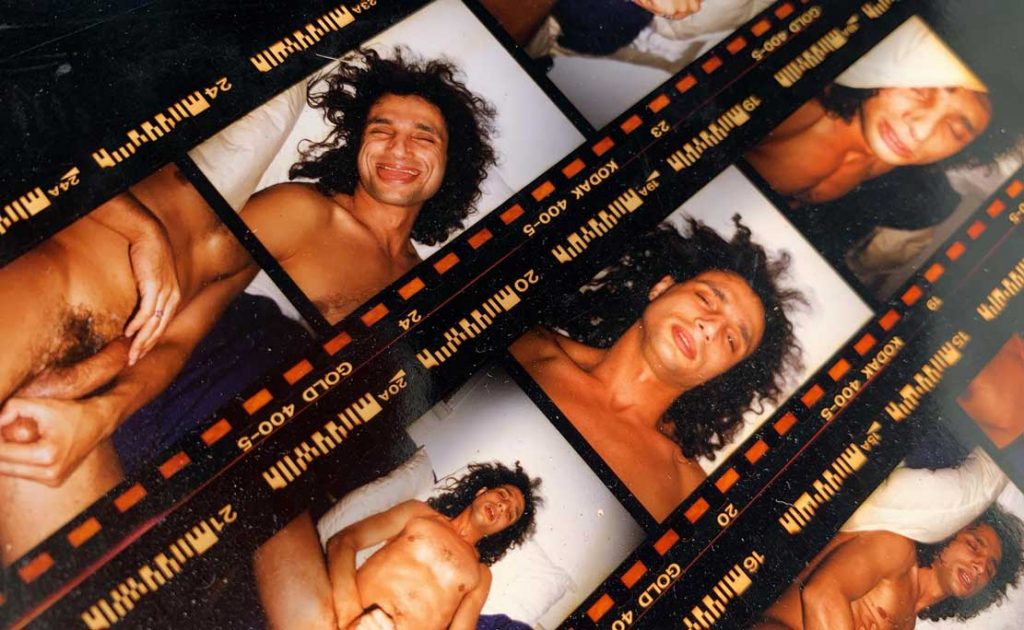 You Are All There Is
I can only imagine
Gemini 99 part 2
Message for James from Lucy, a Thresholder of the Spiral Gate
Teaching for Men, from Lucy, a Thresholder of the Spiral Gate
Teaching on the Craving for Yoni, from Lucy, a Thresholder of the Spiral Gate
Living Sperm Seed: Teaching for Men from the Thresholder Aditi Amrita
I Love Cunnilingus (subset of autocunnilingus)
A Teaching for Women on the Power of Erotic No, from the Thresholder Aditi Amrita
The Great Moan w/ Offering to Eja
Planet Waves FM from April 5 with original Tantra Studio; begins at about 2 hours after song
I Love That You Fuck
i love that you fuck, i love that you fuck
His Semen in Your Mouth
You Will Never Fuck Me
Another Time – recorded Aug. 30
That's all for now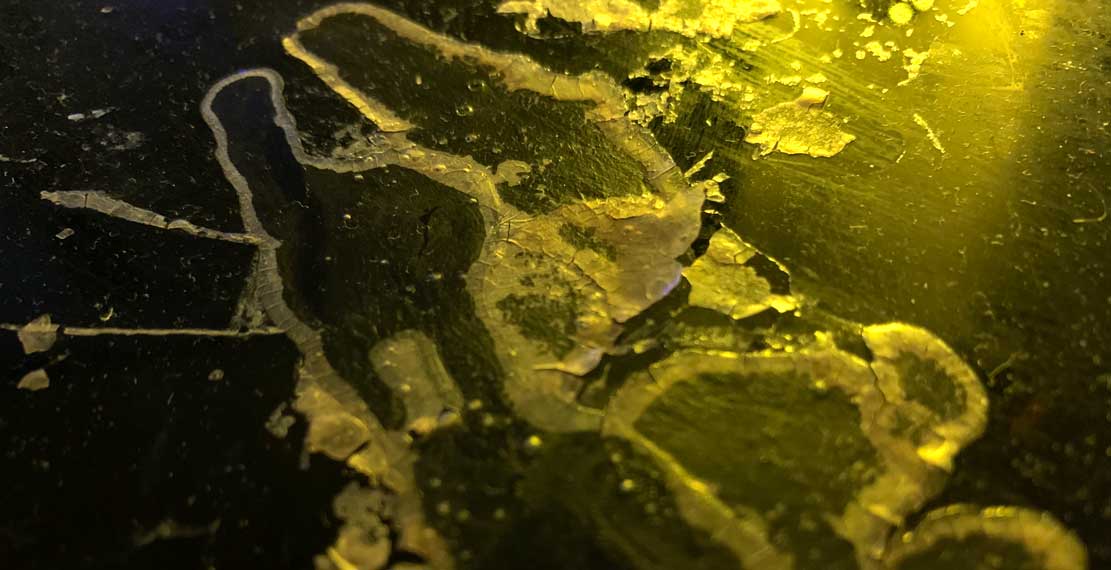 ---
The Dark Girl Keeps My Secrets
---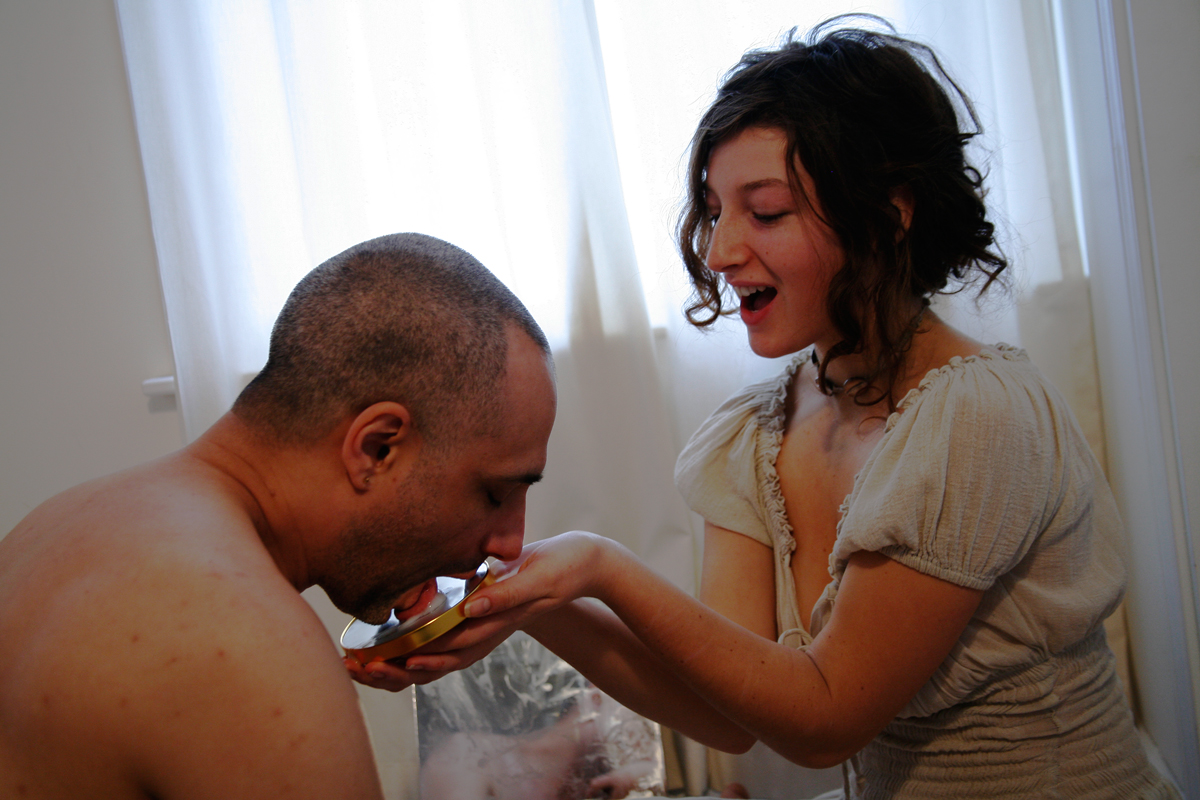 The first Book of Blue essay is called, if i can do this, i can live my life. it's an email to my parisian lover dani, expressing this essence of myself in words. it's about learning to love the dry crusty semen on my mirrors and discovering how that would set me free. it's also a letter of gratitude for all the help i've been given holding space for that – in this case speaking to a consecrated lover who so gently and sincerely went with my journey and took many photographs of my mouth full of my semen – a beautiful and necessary love affair. dani made this photo of me with fae. if i can say this i can live my life.
All contents on this page are from Book of Blue.
Published by Book of Blue LLC | A Nevada company
Full Moon Door | July 3
Just looking over this page and considering what's up here and what i wrote in the paragraph above…here in this vestamoonsun…right in the door, looking through the door…into myself…what did i say to myself to you, what i always wanted to…
w/some help from my friends i'm exploring a 'lifetime celibacy' scenario through these vesta fires and warm vesta waters…this is ritual space. I know i have the option to have sex with other people, so we've created a ritual space where i can go deep into not doing sex with others for the rest fo my lifeo through these aspects. the sensation and the viewpoint and the way my relationships shift. to know myself, to set myself free to know myself. i find exquisite pleasure on this brink of choosing, of feeling my freedom to do so – my conducting medium – my message – to myself – you are free to choose and to be. or better said, dare to be, there is always a dare involved for me.
here is an email i just wrote and sent to a friend —
Good evening madame m'adam
So oooh all this vesta
(all over my asc node) so, so very me
here's the ritual space i'm celebrating :: a defined term of fully living the scenario of being celibate for the rest of my life. this is a delicious poignant space…the last thread being that i love the scent of cunt. so that is in the experiment – that it's already happened for the last time. I'm being transparent in my words to my Thresholders. yet…once we get past the goddess scent there i am now faced with facing myself, loving in the form of deepening acceptance.
one thing I said in my initial letter to everyone about what i wanted was to bring my self loving closure (meant to type closer) to the front of everything. i've already been pretty bold lately, with stories and audios on a public page, referred from places that get traffic.
as part of this, I posted the first book of blue story, 'if I can do this I can live my life'. it's both writing and audio the creation of which i split open and a new form of myself came out…just those words…well relating the feeling outwardly knowing others would read it, that for others to read it is half of why it happened.
so…i've put out a bit in the past though this is so central to what I'm learning and it feels so good to have it be available to ring out. for me to ring out and the idea of it is if I can say those things to you I can do anything I want. knowing you could be anyone…that it is anyone.
so: mirror celibacy forever. that is sex. my cum mirror is my cunnilingus. that is intense.