Dear Friend and Reader:
Spring 2012 looks like it will be a season unlike any other in our lives. That season begins March 20 with the vernal equinox, when the Sun enters Aries. That will be big news of its own, though before we get there, we are experiencing some of the most extraordinary Pisces energy anyone can remember.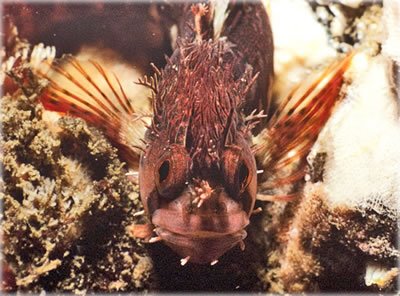 I learned something about Pisces recently that I want to share with you. Dane Rudhyar, one of the inventors of astrology as we know it (humanistic with a touch of spiritual; psychological and compassionate) wrote that Pisces is the sign of courage and of faith in the future. He was emphatic about this. His other ideas about Pisces included the way in which, when faced with this cosmic energy wherein the ego can dissolve, we are able to see the world in a new way, without the trappings of the past.
And from this same sign we can draw on a wellspring of courage and faith in the future. I don't know about you, but I'm through hearing from self-proclaimed prophets of doom who offer no practical ideas. Humanity is certainly in a predicament, but then if you read history, it always seems to be in one or another. And at this stage I can think of no better resources than courage or faith in the future.
Two slow-moving planets have taken up residence in Pisces — Chiron and Neptune. This is making the usually ineffable energy of this sign come through boldly and clearly. On Tuesday, Feb. 21, the Pisces New Moon happened conjunct both of those planets, setting off an age of Pisces that promises to be as challenging as it is beautiful in its potential. The world is a harsh place for Pisces energy. Think of how many of the most creative people of our time are recruited and basically bought off to make television commercials. Imagine if all that energy went into something that fed the soul and propagated beauty.
Or consider the subtle energy, the feelings and the ideas, that are drowned in the ocean of liquor that's consumed around the world every day. Consider how most movies feature repeated scenes of death and no scenes of lovemaking, because sex is allegedly too controversial. Pisces is feminine energy, and notice the all-out war on women that is being waged by politicians right now, in the form of attempting to deny them their medical choices and personal autonomy. Consider the imagination energy that goes into making up lies as opposed to creating interesting stories.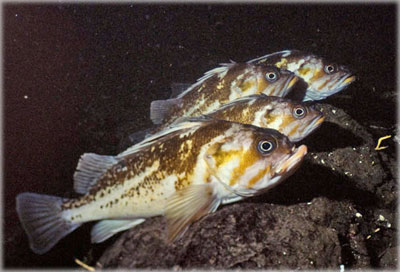 Pisces is easily exploited, but now there are some mighty players present there — the healer, Chiron; the lord of the seas, Neptune; the goddess of protection, Pallas Athene; and as of last week, the day before the quarter Moon, Mercury. So we have something durable to stand up with. Pisces now has substance; Neptune increases the inspiration factor, and Chiron focuses the gift of applying that inspiration to real situations in life.
This week I was corresponding with Zane Stein, who wrote the first book about Chiron. He offered some thoughts about the recent New Moon, which he said, "emphasizes the extremes of the two fish swimming in opposite directions (spiritual growth, for example, versus escapism). Consider the conjunction with Neptune as upping the ante. The potential for spiritual growth is so much, much more so now than any of us have ever experienced in this lifetime, but likewise the potential for self-destruction is equally greater."
The recent new Moon was also conjunct Pallas Athene, a guardian asteroid with a gift for strategy. "Pallas/Chiron can enable us to fight against anything that is blocking us from trying to heal our wounds, and linked with Neptune enable us to see a much, much larger picture than we even dreamt possible. But there will be so many, many temptations to follow other pathways … false paths that lead nowhere, false gurus that are full of lies, drugs that promise enlightenment."
And he concluded: "One key to making this the beginning of a positive new cycle is for each person to truly believe (Pisces' keywords include 'I believe') in the basic goodness of the universe, and that we are all its children, made out of the same 'goodness'. Then ask yourself, "What inner dichotomy, what inner battle, do I need to face, and heal, to make me more whole and more at one with Spirit?"
These are the real questions of our times.
Here is your extended horoscope for March 2012. These apply to your Sun, Moon and rising signs.
Lovingly,


Monthly Horoscope for March 2012 | Eric's Zodiac Sign Descriptions

Aries (March 20-April 19) — You're still figuring out how to handle the sensation of constant change, though I assure you that retreating to the past is not the way to do it. Understanding the past will help, to the extent that's possible, though the past is usually more a question of interpretation than of 'truth'. That said, certain facts are coming to light, about choices you've made, things that you've said and that have been said to you, and on a deeper level, how you felt about these things that influenced the direction of your life. If you're going to let this information inform your choices today, do so creatively. Making choices based on past regrets doesn't work. It's far better to acknowledge what's happened and then choose based on an open concept of the future. You know what you want. It's different from what you wanted in the past, and that seems to be the whole point of your life now and for the foreseeable future: a different life, where different things happen. The way forward may not be clear now or for the next six weeks or so as Mars finishes up its long retrograde in Virgo. But you can go far to resolve old hangups, get a grip on your health, let go of attachments, and focus on getting clear about your top three priorities. I suggest you let yourself feel just fine if all three involve your drive for professional success and financial wellbeing. It's about time, isn't it?

Taurus (April 19-May 20) — Jerry Garcia used to remind us that, "Every silver lining's got a touch of gray." He meant that as a caution against believing in a perfect life, and there was something in there about making peace with growing older. Let me put it another way. The fact that you might be willing to take a gamble implies that you've got something to lose. You wouldn't be taking a risk otherwise, would you? At the moment you may be remembering every bet you ever lost, and at the same time feeling less than willing to put something on the line. The truth is, something is at stake. And you might feel better about that if you felt more confident in who you are and what you want. Aspects this month seem destined to stir up that question again, but it's not for nothing. You're trying to break free of the past with every cell in your body, and with every photon in your aura. Who has held you down in the past, and how have they done it? That's the place to set everyone else free. In any event, the whole matter of desire is up for review. How you feel about wanting, and how you feel about having, are at the heart of your struggle with contentment. If your standard is perfection, you may never get to the point where you feel satisfied. But there may be a way to change your standard without actually compromising what you want.

Gemini (May 20-June 21) — You're figuring out that you have to be happy where you are, and at the moment the primary question seems to be whether you feel safe where you are. What you're experiencing may be about your circumstances, but rather than wait for those circumstances to change, this would be a good time to start making adjustments. Make a list of everything in your life that has surpassed a limit: for example, too much, too little or too long. Focus on those first. Set some new limits on when you're going to make at least one decision on each of them, related to taking action. If solving an old, persistent issue is too daunting, take some target practice on a few less intractable ones. I know you're having to do this in a time when your patience might be running in short supply, and when people might not be acting in such a cooperative manner. So I suggest you give yourself some motivations to muster some gumption. Let one of them be creative fulfillment and a significant measure of professional success. These things matter to you now, and they will continue to gain importance to you over the next few years. There is a direct quotient. Think of it this way: Every quantum of energy you free from frustration will give you three quanta for something you like to do. Further, each time you do that you will be saving energy over an extended period of time.

Cancer (June 21-July 22) — The stakes do seem to be going up, don't they? You have more ideas, more to do and on a regular basis more is expected of you. But you can be thankful of one thing: you're doing a fine job of bashing through the glass ceiling. What's even more interesting is that you're doing it against some considerable odds, and in your own way. I suggest at this relatively early juncture that you not put too much energy into fighting the battles of yesteryear, yesterdecade or yestercentury. In fact I suggest you get out of the business of battles entirely. Your real stock in trade is innovation. People are not only more open to new ideas than before, most are entirely confused and looking for anything with a vague shred of meaning, and you have a lot more than that going for you. While you're likely to be as ambitious and energized about accomplishing real things as you've ever been (probably a lot more than ever), you've got the gift of insight right now, and faith in yourself. That's the real source of your energy. It's as if something, some source or flow, is coming in from another dimension and you can tap into it. The thing that can trip you up is your mind, and you have to practice a mix of multitasking and overfocus. There should be a word for it and someone — maybe you — can teach workshops. But don't be too clever. If you've got to outsmart anyone, it's yourself.

Leo (July 22-Aug. 23) — You know more about people close to you than you may think; you have all the information you need. Now it's up to you to put that information to work for your mutual benefit. It's good that your secrets are safe, and even better that you're a natural-born diplomat who knows that part of your role in life is to help the world build cohesion. You're in the perfect position to find the common ground among people that nobody else seems to be able to see. I suggest, however, not putting your own needs too far to the back. You're able to do that, and I'm here to remind you that the very people you're assisting are available to assist you, if you would be a little more open about your desires, and to receiving support. For the moment you may still be figuring out what matters, which is a plus — most people never even try. Others who know what they want can be dangerous because that blinds them to all else. You're starting from the position of common ground, and have faith that it's big enough for everyone. As you get closer to understanding what matters to you, and more to the point, why it matters, you'll be able to balance your own priorities with those of the circumstances you're in and get a strong mutual energy going. Keep working toward clarity about what you value, and purging your attachments to what no longer serves anyone.

Virgo (Aug. 23-Sep. 22) — You seem to be on a quest for something: the source of something within yourself. That same thing seems obvious about others when you look to them, though the inner blind spot you have is mysterious. What is the source of your energy, the source of love, the origin of creativity? It would help if you would trust instead of question. Yet that defies the very logic that you seek. You might ask: what is the source of logic, and of rationality? There's a bold image in your charts about wanting to burst free, let go and run with life. You even seem to have the opportunities available. You don't have to choose on the basis of 'who you really are'. Experimenting is not a commitment to anything special, and I'm suggesting that your quest for self-knowledge might really be a challenge to meet the world on equal terms and plunge into experiences that will teach you about yourself. This is another way of saying you don't need a theory; you'll be a lot happier with direct impressions, and encounters with people that will challenge you in ways you've never experienced. I'm not, by the way, suggesting that you search for yourself outside yourself, but rather that you immerse yourself in a waiting and eager world and see what that does to your sense of who you are. Notice what it teaches you about what you want. Experience the challenge to trust in a way that is immediate and not theoretical.

Libra (Sep. 22-Oct. 23) — Yours is the sign of balance, but right now you're more like the hyperspace seesaw than you are a delicate scale. Yet what's amazing is that you're actually standing on solid ground, no matter how high the energy ramps up. In fact you're providing a counterweight to your whole situation — including the super-high energy of many people around you. You're good this way — providing a kind of opposite influence that's able to embrace whatever is going on around you and still have fun in the mix of it all. Opportunities abound, including meetings with new people, and whole new communities of people, and they're going to progress fast, so I suggest you not worry if you seem to miss something. I would offer a few words of caution, though. You need your rest. Don't worry if you're not half the party animal you used to be; you make up for it in appreciation. Any physical symptoms you may experience indicate whether your stress level is getting too high. Spend enough time alone so that you can actually feel what's going on in your body and in your soul. Remember that while you love contact and thrive on relationships, your emotional independence is key to your happiness. Given your current circumstances, which will keep drawing you in, you'll need to remind yourself of this. The more you cultivate some autonomy and even sovereignty, the more fully you'll be able to indulge yourself in the amazing experiences that life is offering you right now.

Scorpio (Oct. 23-Nov. 22) — When we use the phrase 'change my mind', we make it sound like a decision that we can change right back. I would propose that to change your mind is to change yourself, when you really do it. You actually rearrange aspects of not just your thought pattern but also your neurology. One special point of focus of your life now is changing your mind about how you respond to the expectations of others. Few would accuse you of being a conformist, but you're someone who is keenly sensitive to what others believe. In recent months you've been sorting out this particular relationship — the one between you and 'everyone else'. You're not done with this process yet; you've yet to reach escape velocity, but I believe you're at the point where you're learning to notice that there is indeed a contrast between your ideas about life, and the things that you want, and those of others — including what others claim to want for you. Globally, this setup creates tension so subtle and so pervasive that few notice its existence, yet many are trapped within it. You may need to be pushy or what seems like overly assertive to establish your way of doing things, the one that's right for you — and I suggest you err on the side of too bold rather than not bold enough. This will help you locate and learn to effectively work a boundary that you've been struggling with for a while.

Sagittarius (Nov. 22-Dec. 22) — Focus on the task at hand and your goals will take care of themselves. Be grateful you have goals, anyway, even if you don't quite understand the process of how you're getting there. That aspect of your life is going considerably better than you may believe — whether you think it's going brilliantly or a bit less than that. Your direction is well set, and the way I suggest you express it is through devoting yourself passionately to the quality of the work you're doing rather than where you expect it to take you. This calls for an act of trust, but not such a big one. In fact, as you involve yourself directly in the tangible substance of what you're working on, you're learning many things that are helping you sort out elements of the big picture, refine your methods and get clear in your ideas about what you're doing. One thing about your sense of mission — think of yourself on a quest for your roots. You're working your way backwards through many different evolutions of your 'goals' toward a wellspring at the core of yourself. While you're doing this, clear away everyone else's goals that you might be influenced by. Do your best to scrap your 'sense of service' for something deeper: what you know is right for you (which will end up being of service even more). And please do something that many people scrap on the way to success: deepen your emotional roots rather than pull them up.

Capricorn (Dec. 22-Jan. 20) — One challenge you face is maintaining your sense of integrity in the midst of constant change. Remember that integrity is something that you have or don't have, but how you feel is another story. In fact, there are aspects of your consciousness and your psyche that are disintegrating. They are quite literally coming apart, and it's about time. The purpose of this is to release energy that is trapped in structure, a little like taking the honey out of honeycombs. What you want is the substance that contains the nutrients — not the shape of the container. So, remember — this is about a feeling, and the feeling is having some sense of stability in the presence of the constant pressure for things to be different, and the experience of the ground shifting under your feet. You have your integrity if you're up and walking. You have your integrity if you're noticing the world around you, including noticing the changes to which you feel subjected. After a while — if it hasn't already happened — you'll find your center not in the sense of being attached to anything or anyplace, but in your way of perceiving your relationship to the world. Said more simply, everything changes and changes all the time. Stability is an illusion of perception. You will feel the most grounded when your perceptions change as fast as the events you're noticing: when you match your vibration to your experience. There is nothing to cling to, and there never was.

Aquarius (Jan. 20-Feb. 19) — Imagine your life is a dream that's about to become a lucid dream — one wherein you 'wake up' and figure out that you're dreaming, and that quality of consciousness gives you the ability to guide the events that would only be 'happening to you' in a regular dream. The thing is that in a regular dream, your mind (which is an aspect of you) is still conjuring the whole scene. In a lucid dream, you know you're doing it, and that knowledge gives you more influence. I've often wondered: what is the membrane that separates the two? Many spiritual traditions tell us that a similar veil exists in what we think of as waking life. It's like a scrim thrown over consciousness that leads most people to be unaware of the fact that they exist. In plain talk, that's a form of denial. As part of the waking-up process, I suggest you do a check-in and see if you're denying anything important, or if there's anything that's persistently trying to get your attention. While the dreamy quality is cast over part of your chart, a boldly alert quality is vibrating out through your experience. But there is a third factor — a persistent sense of isolation that surfaces from time to time. That's the wake-up call; what you might call the portal to lucidity. The deeper you enter your sense of isolation, the more you'll be able to explore your sense of presence in and contact with the world.

Pisces (Feb. 19-March 20) — Dane Rudhyar, one of the 20th century's deep philosophers of astrology, once wrote that, "Piscean winds of destiny may impel men of vision and courage to discover many a 'new world', as much as they do destroy or suffocate the many who stubbornly resist change." Neptune, god of the sea and earthquakes, is newly arrived in your sign, and the Sun is racing toward equinox. This is a good time to remind you of this connection of Pisces to inspiration, vision and bravery. I know that for years, you've lived with the radically alien influence of Uranus in your sign, and may not quite trust that the world has grown a little closer to being your home. That, however, is exactly what is happening now. And in addition to Neptune in your sign, you also have Chiron — a source of reassurance for the underdog and an influence that will serve as a vehicle for your visions and desires. Very little happens fast in Pisces. There's always a process of flow, and the previous seven years of Uranus (a pushy influence) may have you feeling burned out. Fortunately you're in a time that will help you cool the fires of your soul and proceed with patience, clarity and a healthy touch of urgency. For your birthday, I will again quote Rudhyar: "Transcendence, overcoming, piercing through illusions and false security, severance of social ties, embarking for the great adventure with utter faith and in denuded simplicity of being: all these things are to be learned in Pisces. [Humanity] is here face to face with [oneself], and with that Greater Self which [s/he] names: God."