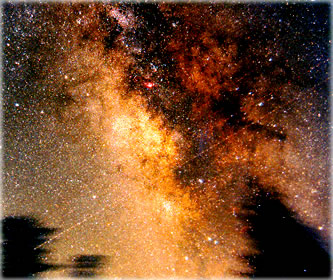 Aries (March 20-April 19)
After such an odd spell of relationship confusion, you can now return to pursuing your most meaningful goals. You're about to feel the power of Pluto's recent arrival in Capricorn, which is likely to arrive with the sense that you're invincible. Little can stop you — if you remember your ethics, maintain focus on your feelings and never forget this is a world based on people and not on power.
Taurus (April 19-May 20)
From the look of your chart, I would reckon that some kind of spiritual earthquake is happening, pushing you to awaken to your belief either in some supernatural power or your own higher power. It's about time. Remember that just because you believe something does not make it right, including right for you. I suggest you go beyond belief and find that deep place of faith in yourself and in the world. When you do, you will see what was missing.
Gemini (May 20-June 21)
You seem to be drawing people to you like a high fashion model strolling through an all-boy's teen summer camp. At this point, you could attract just about anything you want; pay close attention to what is coming toward you and whether you need it. This includes checking carefully before incurring obligations, and in particular before incurring debt. Make wise choices now and you will get intelligent results later.
Cancer (June 21-July 22)
You will soon agree: you've never seen anything like this in your relationship life, ever. Given so many choices, so much activity and the feeling that anything is possible, you need to choose who you want on a simple basis: whose sensitivity matches your own? You will surely discover those with passion, drive, ambition and shrewdness. These people may have a role in your life. The one who has a role in your heart will reveal one thing, mainly: their inner beauty.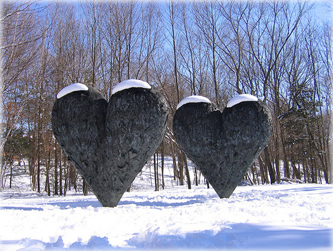 Leo (July 22-Aug. 23)
This month is likely to develop into the busiest and highest intensity time in your career ever, and for some time in the future. Be prepared for managing your holidays around a substantial work schedule, and for there to be no shortage of family obligations. How exactly are you going to do this? With help, of course. The one great failing of Leo is being too proud to ask for the assistance of others. Even if that is true, take it when it's offered.
Virgo (Aug. 23-Sep. 22)
You seem poised for a creative explosion, and like most people going through such an amazing experience, you're likely to want to do it all, and all at once. That is obviously not possible, and if you want to enjoy the energy, you need to focus. But on what basis? I suggest you try something that is relatively new, that you feel very strongly about and that feels just a little difficult or dangerous. Something, or someone.
Libra (Sep. 22-Oct. 23)
Your charts look like you are either about to have the biggest holiday bash since New Year's Eve 1999, or like you're going to renovate your home in one week. The renovations can probably wait, and so can any plans to relocate. For now, I suggest you throw your doors open and make welcome the people you care about the most — even a crazy mix of your extended friends and family, all in one place.

Scorpio (Oct. 23-Nov. 22)
You are often cast as a person of deep sentiments and unusual passions. You are also a person of ideas, and that quality is about to take over your personality for the foreseeable future. It starts with a big splash over the next few weeks, where you seem to develop an obsession with solving a particular problem. You have the right idea. The trick will be keeping your credibility; or rather, building it.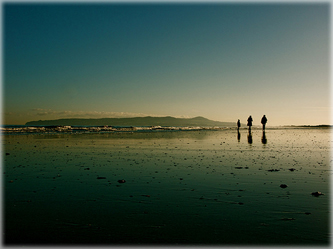 Sagittarius (Nov. 22-Dec. 22)
For someone who cares so little about money, you sure have a knack for managing the stuff. And for that matter, for pulling it toward you. Get used to an emphasis on cash, and set aside any notion that you are too spiritual or that your hands are too clean to handle it. You are too spiritual to be a gross materialist, but not to be someone clever at accumulating and organizing significant resources.
Capricorn (Dec. 22-Jan. 20)
It would seem that for years, you've been waiting and wanting to become someone, and that you become this person all at once between now and the end of the year. The results will be stunning, though they will only be pleasant if you are committed to a level of bold, daring authenticity. I would quote the poet Bob Dylan, who said, "If you try to be anyone other than yourself, you will fail."
Aquarius (Jan. 20-Feb. 19)
You may come under a spell of what feels like inordinate psychological pressure the next few weeks, which may not come as welcome news given all the pressure you've already been under. These feelings and developments all serve as a reminder that the one thing you need is to express yourself. Not think or feel on behalf of someone else; not living from a sense of obligation that has its roots in your parents and their worldview; but rather, you, yourself.
Pisces (Feb. 19-March 20)
Few people in the world right now can sincerely look forward to unusual financial gains from their profession, but you are one of them. A long-term process of establishing your reputation appears ready to pay back your investment, not in spades but in hearts and diamonds. Money is power and you need to manage yours carefully, but what is developing appears to be not only substantial, but poised to grow.