If Your Birthday is Thursday, Dec. 26
The Day of the Indomitable One | Pre-order the 2020 Capricorn Astrology Studio | All Other Signs
A New Moon eclipse on your birthday indicates big changes ahead. But more than that, it's an opportunity to reset patterns and trajectories. Where you point your canoe is of utmost importance; put yourself in the stream that flows in the direction of your intent. Take steps right now, no matter how modest, that line up with your aspirations. Your attitude is your greatest asset this year; believe in yourself and others will too.
— by Victoria Emory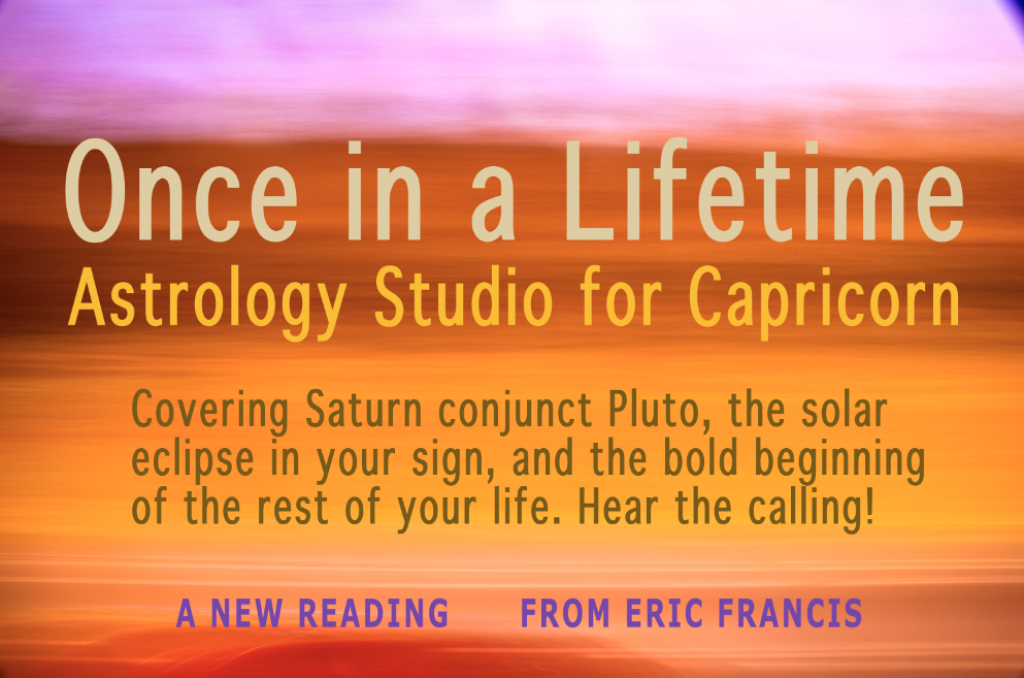 Written in the Planets for Thursday, Dec. 26
Overnight into early this morning was the Capricorn New Moon and annular solar eclipse. In two weeks, on Jan. 10, we'll get the corresponding partial lunar eclipse (with the Cancer Full Moon). In between, there's a phase of time when life can take unexpected leaps forward, and during which you can set new patterns for the next 6-12 months.
Not all eclipse phases are dramatic for everyone. But when they are personal, you're more likely to experience a sense of time speeding up or compressing, of opportunities appearing out of nowhere, and of coming out the other side with your world looking distinctly different.
Imagine pointing a canoe into the direction of the current on a river (into the rapids if life is churning). The idea is to position yourself to work with the energy of an eclipse rather than at cross-purposes with it. With this eclipse leading into the exact contact of Saturn and Pluto, you likely have a solid idea of which way that current is flowing already. The real question may be whether you feel energized by or afraid of the signals you've been getting.
If the last couple days have been busy with holiday festivities and social obligations, today may offer a quieter vibe and more inner space. Certain factors in the sky describe assistance in opening your mind to new experiences and insights, and the optimistic spirit needed to act on them.
— by Amanda Painter
Almanac: The Moon is in Capricorn.
The Capricorn New Moon and annular eclipse of the Sun is today, Dec. 26, at 12:13 am EST.