Dear Friend and Reader:
This is a week off from astrology for me. I will be back next week with the September monthly horoscope. To those who depend on the horoscope, thank you — it's important that I give my mind a rest from reading charts. I will also be taking a week off from Planet Waves FM. It is tempting to do a show, but I'm going to give it a rest.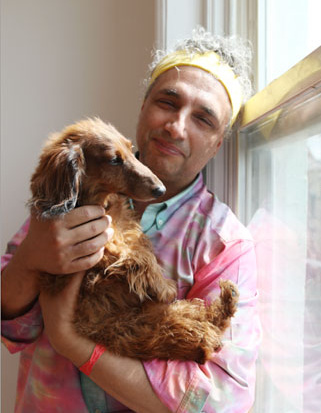 For those who may have missed it, here is the August horoscope accessible to all readers.
I do have a reminder: Mars enters Gemini on Saturday. It will remain there through March 25, 2023.
Between now and then, Mars will make a series of three squares to Neptune, and complete one of its rare retrograde phases. Saturn will enter Pisces for the first time in 29 years and Pluto will enter Aquarius for the first time in 246 years.
In other words, we will emerge from this Mars in Gemini phase in a world remade, similar to what happened after the Mercury retrograde of early 2020.
I have written an investigative feature covering Mars retrograde, published as the essay that accompanied the August stars three weeks ago. It's called Rumors. This page is open to all readers.
This article from 2021 covers the topic of Pluto in Aquarius from a personal standpoint. I rarely use the word "important" to describe one of my articles, but this qualifies.
I have new article for you — called Day 900, a science fiction retrospective of covering "covid" for 900 days running. I don't think I've missed a day working on the issue.
I have also done a major investigative feature documenting the virus/no virus split in both the truth movement and also the scientific community.
Today is the 53rd anniversary of the end of the Woodstock festival. In last week's Planet Waves FM I explain why it's still relevant today. That also includes an interview with holistic healer Amandha Vollmer.
Thank you to the many people who support my writing, and the good work of the Planet Waves team — Cate, Cindy, Claudia, Dave, Gregory, Jenn, Jonah, Lanvi, Melissa, Shan, Steve and Victoria — and many other people around the world who help in ways large and small. We do this for you, with you.
With love,