Dear Planet Waves Reader:
Earlier this morning, Mercury stationed retrograde in Capricorn, conjunct Pluto. Mercury will be retrograde until Dec. 30, a span of time covering an eclipse of the Moon and the Northern Hemisphere winter solstice, as well as the holiday travel season. Mercury will dip back into late Sagittarius, treading in reverse over the Galactic Core, then after stationing direct make another conjunction to the core early next year. Before I get into a few other details of this astrology and what it may say about our most personal lives, I have several points of follow up on last week's article about WikiLeaks editor Julian Assange.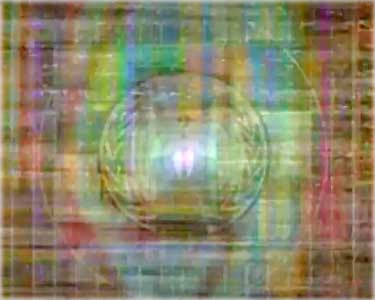 The two are closely related, as I will describe in a moment, though I would state straight out that Mercury retrograde is often a tipping point when it comes to the truth of some underlying matter being revealed. If that pattern holds up, we ain't seen a thing compared to what we're about to discover during the next few turbocharged weeks. Though this involves certain factors that are local to this moment (eclipses and Mercury retrograde), in the biggest sense, the world as it is becoming now is in the full throes of the Uranus-Pluto square that is the centerpiece of 2012-era astrology.
For astro-historians, this is part of the same cycle that gave us the 1960s, which were sparked by the Uranus-Pluto conjunction in Virgo.*
So far as I can tell, the WikiLeaks revelations are the most significant historical event since whatever happened on Sept. 11, 2001. Though the effect is subtler (so far), what has happened the past two weeks has taken government, the media and the public over a threshold of confronting actual truth. We are seeing confirmation of things that politically alert people have known for many years — but it's finally coming up now, being brought to much wider awareness. You might even say coming up for healing. This is a homeopathic moment for world managers and media gatekeepers, who are now being given a dose of their own medicine. The concept of homeopathy is that 'like cures like'. WikiLeaks is delivering, in potentized form, what they have been holding onto and not letting go of. The result of a successful remedy is often a healing crisis, and this is precisely what we are seeing.
The public is discovering what our 'leaders' have been up to, as the media is being compelled to report stories that it has systematically ignored or obscured for decades. I cover this and related topics Wednesday in my weekly podcast, where I describe how actual documents are the only thing that ever advance an important news story.
As a result, a new kind of war has broken out on the Internet — the first ever — between entities that would seek to censor WikiLeaks and a diversity of hackers, free speech advocates and legal experts who are coming to its defense.
The Mercury connection involves its current contact with Capricorn, Mars and Pluto: could we have a more fitting image of this situation than the combination of these energies? Mars and Pluto in Capricorn are taking us to the depths of what governments and corporations are really about. We get the picture as the foreclosure crisis grows and the rich try to write themselves a check for half a trillion dollars in the form of renewed tax cuts. Mercury is telling us a few things, such as: there is power in knowledge; strength in awareness; community in communication. There is power in knowing some history — illustrated by the retrograde (past emphasis) in Capricorn (where we find information about the goings-on of the past, and about corporate entities). This is blended with the compelling lunar North Node (dharma, true calling, current life challenges), also in early Capricorn. This, in turn, picks up the Aries Point because it's early in one of the cardinal signs, drawing in millions of people who are affected around the globe. Mars so closely in the mix adds passion, and we are certainly seeing some of that.
Seemingly unstoppable forces are being revealed for what they are, how they think and how they work, all with the force of Pluto that is digging into the soil of existence and turning it over — particularly in the sphere of government and corporations. Looking at this another way, we see that the personal is indeed political (Aries Point theme) as Assange, an elemental force on the global political stage, is being held prisoner in relation to subjects emanating from his most private life. I cover that subject closely in this blog comment.
Assange turned himself in to a London court Tuesday morning, was denied bail and is still in custody, pending a hearing on extradition to Sweden. He was wanted for questioning in connection with two relationships he had over the summer, and in an unusual move, a high-level Interpol warrant was issued last week.
Notably, he hasn't been charged with a crime by any country; given that his role is political, it would be fair to call him a political prisoner. From what we can tell after analyzing many accounts of the charges, these were consensual incidents that were later recast as something else, with the two separate 'victims' acting in collusion with one another to 'seek advice' from the police. This is a maneuver in Sweden that allows someone to implicate a person without actually making a false complaint. One involves the allegation of a condom breaking or sex without a condom, in a country where in such a case the male partner can be charged with a crime. The details of these allegations are so wrought with issues — both personal and legal — as to be an embarrassment. While it seems that Assange was not a perfect gentleman, it also seems that the prosecutor is testing out some new 'feminist' legal theories. There is a discussion of this subject matter at this blog post on Planet Waves.
Assange will be represented by the renowned Australian/British human rights attorney Geoffrey Robertson, who will begin by helping him fight extradition to Sweden. Robertson, considered one of the brightest legal minds in the world, is said to be one of the few attorneys who is both a specialist in free speech cases in England and in extradition cases involving Scandinavian nations.
Even as it scrambles to recover from the damage caused by the leaked documents, the U.S. government has gone to war against WikiLeaks, though neither Assange nor his organization has been charged with any crimes associated with the release of the cables. WikiLeaks, under pressure from the U.S., has had its .org domain taken away, it's been kicked off of its American servers under pressure from Sen. Joe Lieberman, and has lost access to cash flow through MasterCard, Visa and PayPal. The Swiss, who served as the central bank for the Nazis, for innumerable members of the Mafia and other notorious international outlaws, have closed Assange's bank account there. That is remarkable in itself.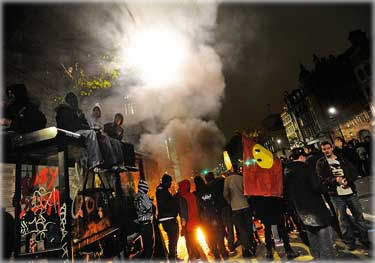 There were protests in London and Sydney on Thursday supporting Assange and WikiLeaks (plus massive demonstrations in London related to education budget cuts and increasing fees, wherein students reclaimed Parliament Square as a protest space for the first time in a generation).
About 1,000 websites around the world posted mirrors of WikiLeaks, making sure that the site is impenetrable against censorship. The collective Anonymous vowed revenge "against all enemies of Julian Assange" and its many hackers this week began in earnest, taking down the websites of MasterCard, Visa and the Swiss bank that froze WikiLeaks' funds.
Speaking of hacking, a purported birth time for Assange has been found, or rather a few of them all close to 2:05 pm. The sources range from "a close family friend" to an informant in the bureau of records or hospital where Assange was born. The data, published by The Mountain Astrologer magazine, seems solid. The chart gives Scorpio rising and a 12th house Scorpio Moon (illustrating the 'secret dossier' and one who might find it) and places his powerful Chiron/Eris conjunction in the 6th house — he is a revolutionary who has aimed his arrow at the military itself. I cover this chart in my current podcast.
Meanwhile, the leaked cables are continuing to emerge, though the central issue — the content of the cables — has lost some steam in the mainstream press. The Guardian in the UK continues to be the leading voice, with the latest revelations involving the fiasco surrounding the Venezuelan oil business. And we are learning more about how the United States' presumed closest Arab ally, the Saudis, are providing money for Iranian terrorists and promoting extremism in their children, while goading the United States to bomb Iran.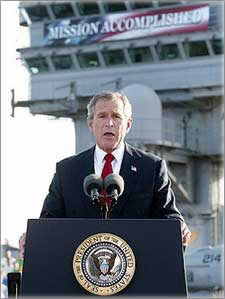 Speaking as one who has covered many scandals and has followed world events night and day for more than 20 years, here is how this feels. Time after time, we have seen world leaders, particularly Americans, act with impunity against nations and their people. Bucking the overwhelming majority of world opinion, Iraq was blamed for Sept. 11 and invaded and disastrous war was begun. By modest estimates, the war in Iraq has killed more than 100,000 Iraqi civilians (some estimates go 10 times that high; in either case it is tantamount to genocide). More than 5,000 American families have suffered the loss of a loved one in the military, and tens of thousands of vets are returning with severe brain trauma, only to find inadequate, underfunded or nonexistent support services.
Billions of dollars have been stolen from the Federal treasury, from banks and from millions of people whose homes are being foreclosed. The world economy is faltering, and the wealthiest people, many of whom made their fortunes profiting from war, feel they are entitled to lavish tax breaks, with no plan to pay for them.
I've been waiting for the other shoe to fall, for someone or something to resist this onslaught — and for the first time, this feels like it. WikiLeaks has sparked not just an antiwar movement, but wide-scale exposure of the crimes of war — and this arrives not a moment too soon. What we are seeing is an actual consequence of the crimes that have been committed against the people and the Earth. I don't suggest anyone look for a neat and clean 'outcome' to these events. Though you're unlikely to see anyone say this on cable news, I believe that this moment of radical honesty has inaugurated a new era in world history. It's the first real penetration of the seemingly insurmountable wall of deception that we know has characterized awareness for so long.
Mercury Retrograde in Capricorn
Let's focus in on the astrology. To sum up, this Mercury retrograde is going to do for our personal lives what WikiLeaks is doing for the world. If the government and corporations keep secrets from us, we do a fine job of keeping secrets from ourselves, and creating family systems that are based on deceit and its inevitable power dramas. This retrograde phase can be a refreshing change of pace.
To recap: Friday morning, Mercury stationed retrograde in early Capricorn, in a close conjunction to Pluto, and quite close to Mars and the North Node. This counts as an Aries Point event because everything is in the early degrees of a cardinal sign, talking directly to the first degree of Aries — the one that emphasizes the connection between what is private and what is public, going in both directions. Private matters are having an influence on global events, and the changes of the world are having a direct influence on our individual lives. This often comes with the sensation of the world crashing into the living room, or being subjected to vast forces of which we have no control.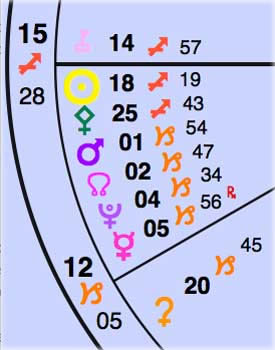 Consider the combination of energies: the background energy field is Capricorn (corporations, government, family and the lingering influences of religion, such as guilt). This is connected to the world stage via the Aries Point. The North Node is right there, inching its way toward 00 Capricorn, with a total lunar eclipse about to fully energize both nodes. The North Node pulls us into unfamiliar territory and has a feeling of confronting the unknown. The South Node, where the eclipse happens, grants a release point from the past and a break in continuty. Mars, meanwhile, has just arrived in Capricorn, it's about to make a conjunction to Pluto, and Mercury is about to retrograde over the whole arrangement.
Setting aside all the mythology connected to Mercury retrograde, such as lost keys and electronic gadgets acting strangely, let's remember that Mercury is a planet associated with messages, communication and the mind. It is a personal planet (close to the Sun), so it speaks directly to/from us; and its influence is now being combined with a variety of forces — from the very personal energy of Mars (desire, will, anger, aggression) to that of Pluto (soul energy, evolution, world karma) and the North Node (which can also be described as dharma — or acting as if to hold the world together).
Mercury is giving a voice to this diversity of themes, and it may be confusing and personally overwhelming as all this new information pours in.
That is to say, inner material is arising rapidly. With Mercury, Mars and Pluto involved, you can be sure that some of this subject matter is sexual. Indeed, you may find yourself wanting to admit to yourself or state out loud what you have never before been willing to reveal. Using the life of Julian Assange as an example, we have a window into how unresolved material in one's personal life can create a disproportionately large effect in a public life — and we all have a public life. The message of this Mercury retrograde is: clean closets.
You may finally be willing to make inquiries on subjects you've avoided for decades. This may involve family secrets (a domain of Capricorn) that you've wondered about or dragged around for years. And, what you learn will have the power to change your life, or said another way, you can take this as power to make changes. Looking at this in the most intimately personal way, the overriding theme is the paradox of guilt and desire. Where sex is concerned, many feel 'damned either way', or live in some form of a no-win, double bind or paradox.
We are now heading into an eclipse of the Moon on Dec. 21 that stretches from the last degree of Gemini to the last degree of Sagittarius. It's a total lunar eclipse that happens right on the solstice, which multiplies (rather than adds together) the effects of the Aries Point, the eclipse and all the high-voltage planets loaded there.
About two weeks ago, just prior to the WikiLeaks revelations, I commented on a New Moon in the last degrees of Taurus/Scorpio: "This sequence of events has the feeling of something coming out of the background. It's as if the Moon-Sun opposition happens in the wings off to the side of the stage, just out of sight — then suddenly it becomes obvious what's going on."
Well, what happens next may not be entirely obvious to everyone — but what we are witnessing and experiencing are the birth contractions of personal and global change that are the defining theme of what we call 2012. Part of that change is the raising of awareness about what we have so blithely denied about the world, about ourselves and about the place where the two meet.
Yours & truly,


Weekly Horoscope for Friday, December 10, 2010, #843 – BY ERIC FRANCIS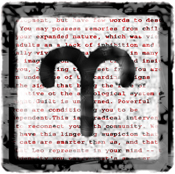 I suggest you call it a year on working toward any sort of professional advances or job searching, and shift the focus of your energy inward. The light is shining in your inner world and it's rather complicated in the angles of your chart where you have to relate to society in a responsible way — so complex as to be counterproductive. Therefore with Mercury retrograde in that sector of your chart, devote your energy to closing up the business of the year and tying up any loose ends. Your inward focus will be far more productive toward anything you're striving for than what amounts to pointless busy work. Yes, check your email and your voicemail and respond selectively to what is important. Yet the juicy fruit is in your stoking your imagination, creating your vision and nourishing your dreams. If you're getting sick of hearing about the recession, unplug the television and turn on the Beatles.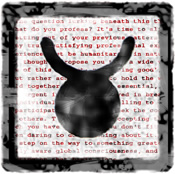 Now is the time to start a fire and burn any beliefs that you don't want as a joyful year-end, decade-end sacrifice. By now you know what most of those beliefs are. You also know that most of the time, it seems difficult to change what seem like your fundamental ideas. It won't be difficult now, on many accounts; what is usually hidden from view is now out in the open, for one thing. For another, you've seen the negative effects of believing what is not true or what doesn't really apply to you. One problem with getting rid of old beliefs is that it really helps to have something to replace them with. Usually the new beliefs displace the old ones, though at the moment your mind is a dynamo of invention — that's all the restless energy. In case you need guidance, here is how I would sum it up. Replace guilt with the absolute freedom to feel. Replace expectation with what you want to offer the world or those you love. Replace the concept of "God" with the reality of Self.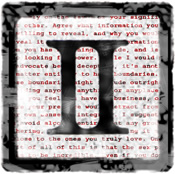 Keep it simple, and beware what you commit to. The usual advice of Mercury retrograde is "don't sign, don't buy." With Mercury retrograde in your 8th solar house (contracts, investments, taxes) then, it would be prudent to back off from all such business until it stations direct, or preferably, after the solar eclipse in early January. You will know more then than you do now. You will know more about the people you are dealing with — which brings me to the ways that the current series of aspects may be reflected in your personal relationships. The theme translates to commitment in that zone where sexual relationships overlap with financial ones. That usually translates to marriage-like relationships. You will need to be an excellent listener through this phase, so that you really have a grasp where the people close to you are coming from. It may not be easy to avoid taking things personally, but a little detachment will go a long way.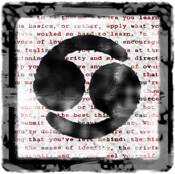 There are times when fast communication works, and times to let discussions go on for weeks. Now would be an excellent moment for the latter approach. I suggest you make no attempt to finalize arrangements, opinions or intentions; rather, observe and deduce. Mercury retrograde is an interesting phase for people with Cancer or Cancer rising because it engages you with so much of what you've tucked away in the hidden corners of your mind (that's the natural relationship between Cancer and Mercury). As you discuss anything with another person, you're getting into a window into either what you believe, or what you don't want to believe. As the conversation evolves, move slowly, as if you're moving underwater. Remember that you're relating to some of your deepest material. Be gentle with everyone and you will learn a lot — and open the door to a hidden dimension of pleasure.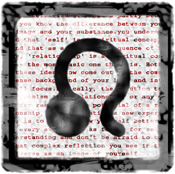 Put a little extra emphasis on your health. That includes getting enough movement to stay flexible, and making sure you don't over-exert yourself, say, shoveling snow if you live in Buffalo and you don't exercise regularly. Get enough rest. Make sure that the floor stays dry and that you not only drive with caution, but also get in and out of the car with caution. As for your mind, the thing that runs the body: any stress management, or reduction, techniques you can put to work these days would be a good idea to warm up now. Remember, you can only do so much work, and only so much work is necessary. There is a long list of things that can wait till after January 2nd, and I suggest you keep that list current. Focus on what needs attention now, and when you're not focused on something, let your unconscious work on it quietly in the background.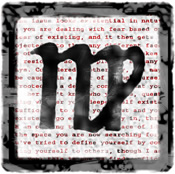 Sexual adventures have a way of becoming something else. We know this, whether they morph into friendships, enemy-ships, love affairs, entanglements, scandals or actual loving relationships. But the thing to remember is that they tend to transform, and there is an old expression that 'sex changes everything'. It transforms us. All of that said, I suggest you focus on observing and participating consciously in that process of transformation. Part of that is going to involve monitoring your language. Are you speaking the language of peace or of power? Are you hearing words that invite or repel? In an odd way, your reality will follow the words you choose. I suggest you choose carefully, and listen just as thoughtfully. Ultimately this is the test: are your experiences creative? If so, that is where you want to be. If not, then gradually guide yourself to a new place, remembering as Adrienne Rich suggested: words are images; words are maps.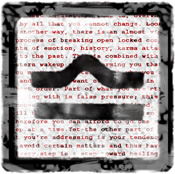 Whatever may be going on with you now, look for the emotional roots of the matter. Everything physical, spiritual or mental will — for now — come back to an emotional state that is influencing the rest of your reality. Your feelings will likely be grounded in your domestic situation, which may in turn be magnified by any encounter with your family of origin that is imminent as the holidays draw near. How does this translate, in practical terms? I suggest you spend plenty of time alone, getting a sense of your interior weather. Adjust your commitments according to how you actually feel rather than how you think you should feel. Take extra measures to take care of yourself, and follow the healer's guide, 'take care of yourself before you take care of anyone else'. This goes against the conditioning of our culture, especially for many women. If there is a 'lesson' in what you're experiencing, this may be it.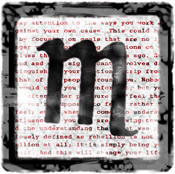 Beware of head-trips — the kind you inflict on yourself, and the kind that others inflict on you. In fact I suggest you do your best to avoid all conversations of 'issues' with anyone you think has issues. If it sounds like I'm saying make nice and keep things superficial, you're correct, and it's probably the first time you've ever heard me say anything to that tune. Yet with the energy you save, I suggest you carefully investigate the inner ties that are binding you to your situation. This is likely to be a matter of your mental outlook, though that has many constituents, which include believing things that were perhaps true at one time but are not true today. Or, they were true for someone else but are not true for you. Be aware that you may be feeling particularly sensitive to what others are feeling, which could qualify as empathy or which could coax you into codependency. You're your own person — live that way.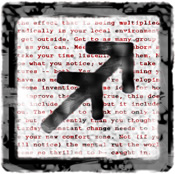 Make some fast decisions to slow down your outward flow of cash, and quickly return to more creative matters. Your chart is full of mixed signals at the moment, and if you listen to them, you'll get in the way of your ability to manifest the abundance you know is on its way. Therefore, I am suggesting you focus on something else, on something that feels good and creative and that leaves you with a sense of belonging and participation. While you're doing this, a deep level of instincts will take care of your survival, instincts that are likely to be confused when you translate them into concepts. Mozart is said to have asked his wife to read to him while he composed music, so as to distract the 'word' part of his brain and leave the rest of it free to create music. In a similar way I suggest you distract yourself from facts and figures, and spend your time in the abundantly lush territory of your creative life.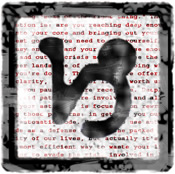 By the way, in case you haven't noticed, there's a really interesting alignment in your chart right now. Capricorn plays by different rules, though this still may be playing a tad of havoc with your head. Yet somehow you're in your element. You don't need to work harder or think deeper — you're looking for the key idea that's going to unlock a puzzle and set your energy free. The way this is likely to work is in layers, and each layer will have its access point. Unlike most humans do these days, I suggest you remember the phases of this journey, because as you collect these revelations, they will add up to more than the sum of the parts; or said another way, you add up to more than the sum of your talents, your ideas and your good deeds. A lot more. Happy discovering that fact.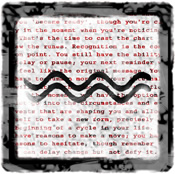 As you know, you're not the cool, logical person that the world perceives you to be, and that you love to be when you can. Particularly lately, you're an intricate, complex and inwardly focused critter, always preparing to leap off the next psychic cliff. What is really interesting, and exciting, is that you're losing your intimidation about exploring your own labyrinth. You're fully aware that there is a vast dimension to you that has no adherence to logic, no loyalty to being rational, no need to make sense all the time. What you would benefit from is clarifying your relationship to the past. It still seems more solid to you than it really is. I suggest you consider the idea that the past is an interpretation. And as you look at it differently, that interpretation will change — and as you see the past in an original way, you will create an interpretation that favors you.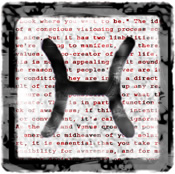 Focus on who you are — not who others think you are, or who you think others think you are. That is entirely their business. It would, of course, be a triumph in the life of a fish to not take personally what others seem to think of you personally, but it's a huge distraction, and besides, you would be surprised how little many others think of anyone besides themselves. I say this because you're visible at the moment — it's that time of year. If what you do in life is designed to reach out, trust that you're doing just that. Yet remind yourself that you're not really reaching — you're emanating a vibration. I suggest you focus your awareness on tuning that vibe like a guitar. Harmonize with your desire, and very quietly be who you are and nobody else. That is your point of influence and indeed of power.