New York, July 19, 2016 | View as Webpage | Visit Our Boutique


This Week on Planet Waves FM

Capricorn Full Moon Festivities at the RNC



Dear Friend and Listener:

In tonight's astrology-rich program [play episode here], I start with the Republican National Convention now developing in Cleveland. Were it not so serious, it would be funny -- well, on second thought, it's managing to do both at the same time.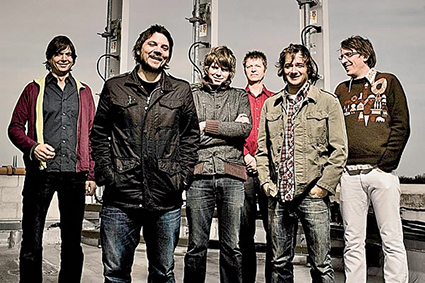 Tonight's musical guest is Wilco, with a song from their forthcoming album and selections from their prior release, 'Star Wars'.

I morph this into coverage of tonight's Capricorn Full Moon, pretty much the perfect astrology for an off-the-rails, off-the-charts political convention. The Moon and the Sun go void-of-course right after the Full Moon passes, which suggests quite a bit of slipping and sliding for the next 48 hours till the Sun enters Leo early Friday morning.

In the next two segments of the program, I look at a series of medium-range aspects and events: forthcoming Mars conjunct Saturn in Sagittarius; Mars conjunct Saturn square Neptune (the full pattern, coming up in late August); Jupiter ingressing Libra in early September; the Chiron-Pholus square (2016-2019); and a new look at the Uranus-Eris era.

My musical guest is the incomparable Wilco, who surprised their fans today by introducing a new song from their forthcoming album. I play that piece (called "If I Ever Was a Child") and a few others from their immediately prior CD, Star Wars.

Remember to sign up for the best price on BALANCE, your 2016 midyear reading. Additional information is here, or below.

Thank you to our members, subscribers and customers for keeping Planet Waves FM thriving and on the air. We have an ad-free format -- we rely on nobody but you for our sponsorship support. Here are your membership options.

Thanks for tuning in! Happy Full Moon. The chart is featured on the Planet Waves FM page.

With love,


Planet Waves (ISSN 1933-9135) is published each Tuesday and Thursday evening in Kingston, New York, by Planet Waves, Inc. Core community membership: $197/year. Editor and Publisher: Eric Francis Coppolino. Web Developer: Anatoly Ryzhenko. Designer: Lizanne Webb. Finance: Victoria Pomante. Astrology Editor: Amanda Painter. Astrology Fact Checker: Len Wallick. Copy Editor and Fact Checker: Jessica Keet. Eric's Assistant: Cortney Britton. Client Services: Amy Elliott. Media Consultant: Andrew Marshall McLuhan. Research, Writing and Editing: In addition to those listed above, Planet Waves is produced by a team consisting of Fe Bongolan, Kelly Janes, Amanda Moreno and Carol van Strum.
---



Give Yourself Some Time to Think



Dear Planet Waves Reader:

Before I introduce your midyear reading for 2016 -- the last 12-sign reading before the 2017 annual edition -- I have two thoughts to share tonight as the Sun trines Chiron.

I am aware of what challenging times these are to be alive. We are being confronted with endless change at a rate so fast there is barely time to reflect on anything, even how you feel.

Many fear that society is in some kind of unraveling phase. It certainly feels that way.

For people who are already stressed, on the edge, challenged or struggling, the condition of the world added to their existing difficulties may just be too much. To some extent we're all feeling a bit like this, even if we're doing well.

In these times I'm deeply grateful to be doing the work that I do for you.

There is never a day that passes when I go to sleep feeling anything but good about what I accomplished that day. I get to have a job where I never, ever have to compromise my ethics or my values.

This has always been a rare gift, and it's even more so today as the corporate climate -- particularly in media -- seems to block people from saying anything meaningful or authentic. Thank you for this opportunity, and for helping Planet Waves fulfill our mission.



Balance: The 2016 Midyear Reading



As for your midyear reading: in a few days I'm about to begin the process of doing 12 presentations, one for each of the Sun and rising signs, that covers the rest of 2016. One of the main events of late 2016 is that Jupiter enters Libra, so I'm calling this reading BALANCE.

We are under the most dramatic astrology I've ever seen that says wake up and pay attention. Yet without paying attention to yourself and how you feel, you won't have much to work with. Life is so out of balance, you may be wondering if you'll ever get yourself on level ground again.

These readings are designed as a moment of respite; and a moment to genuinely reflect on your own life -- with the added gift of astrology helping you tune in to the moment, and your inner environment.

This is the gift of astrology: to provide a way into your inner realm, no matter what may be distracting you outside yourself; or no matter what may be on your mind from the past.

We live in tumultuous times, but also exceedingly rich ones, for those who can see the potential.

I am here to help you recognize the possibilities that a time of exceedingly fast change opens up, and help you find the inner resources to make the most of our moment.

Another main aspect that I'll be covering is the Saturn-Neptune square, about which I have not said enough. This event peaks in late August with Mars passing through the territory; Mars will make a simultaneous conjunction to Saturn and square to Neptune.

This can be incendiary; it can also be introspective, igniting a new level of awakening.

For Chiron fans, I will look in particular at Chiron in Pisces square Pholus in Sagittarius. This puts the first two centaurs together with the Galactic Core, offering a unique kind of healing opportunity. Chiron in Pisces is our saving grace right now. And it has a special message about balance for us -- in particular about integrating containment and release.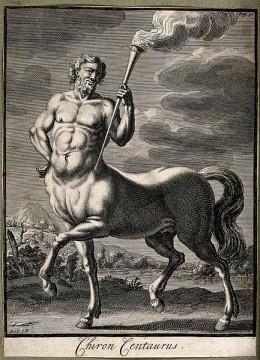 My friend and teacher, Chiron.

I go light on the technicalities in these readings, and emphasize the human factors. They are a morph of a guided meditation and motivational speaking. As you know, my astrology is emotionally centered and also practical.

My intention is to offer you ideas for getting in touch with yourself: ideas you may have already thought of but forgotten in the chaos and distraction of life, or ideas that may be new.

I will build on themes introduced in previous readings, though taking them right into our strange, wild moment.

I strongly suggest accessing all 12 signs, so that you get multiple perspectives (Sun, Moon, rising sign, and those of relationship partners).

I'm planning to have these done by the second week of August. We will use our graduated price program, where the earliest purchasers get the best deal. The introductory price of $47 for all 12 will be valid through July 27, when we'll raise it to $57. The final price will be $77 once the readings publish -- and they will be well worth every penny of that.

Thank you for taking advantage of the work that I do, and for doing your best to be spiritually aware and living in these very challenging times to be alive.

Lovingly,



PS -- As a special gift, we will include all 12 signs of the most recent midyear reading, The Art of Living, for those who sign up during the first phase in July. That one was a gem, and it's still worth listening to now. That will arrive when you place your order, so you'll have it right away.


---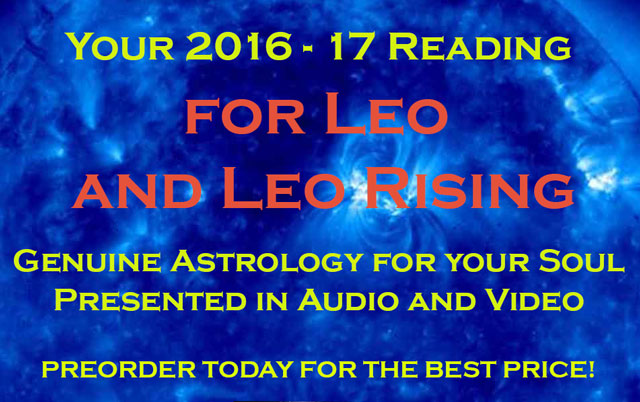 Three Days till Solar Leo: Have You Pre-Ordered Your Reading?



Dear Friend and Reader:

As Eric mentioned in his letter to you on Thursday, he'll be recording your 2016-17 Leo reading soon. Given the state of the world and how it might be affecting you, I suspect this reading cannot come a moment too soon.

The presentation will be a blend of audio and video, astrology and tarot. If you have Leo rising or Moon, you will love this presentation as much as if you have your Sun in Leo.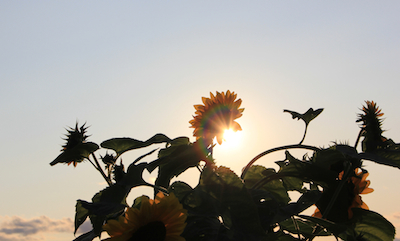 "I never cease to be amazed at how many times, during my birthday year, I refer back to the annual edition of my birth sign report that you offer." -- Ann Cortese, 87. Photo by Amanda Painter.

But before Eric records, the Sun will enter your sign on July 22 -- and that's the date when the price will increase to $29.97.

So if you'd like to secure the discounted price of $19.97, you'll want to pre-order your Leo reading soon.

As Eric has noted, it's not really accurate to describe this as just an astrology reading. Rather, he creates a highly informed motivational presentation, using your astrology as a foundation. And at a fraction of the cost of workshops by the current motivational hotshots.

Born under the only sign ruled by a star, yours is the sign of leadership, and it's also the sign of service in the sense of the Sun holding all the other planets in orbit. Your life often feels that way, though now you have some help and some unusual options open to you.

Even natural-born leaders are finding our current world challenging, to say the least. Eric will offer you information that helps you tune into your environment, see opportunities and resolve problems.

Yours & truly,



Amanda Painter
Planet Waves Astrology Editor

P.S. If you're feeling the need to review your year and check Eric's accuracy -- or if you've never purchased a Planet Waves birthday reading and are curious -- give a listen to last year's Leo Reading, on us. Then pre-order the 2016-17 Leo Birthday Reading, which will contain both audio and video.




This Week on Planet Waves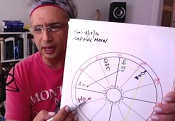 PWTV: Global Madness and the Capricorn Full Moon

In this edition of Planet Waves TV, Eric looks back at the past two weeks of global insanity, and puts it in the context of the current astrology. The first chart he examines is that for the incident in Nice, France, last week. Then he looks at the Capricorn Full Moon chart, an event exact today.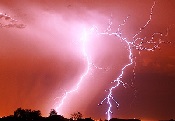 Capricorn Full Moon: A Peak in the Action

You may not be thrilled to hear that today's Capricorn Full Moon represents a peak of the events since the Sun ingressed Cancer three weeks ago. However, Eric has some excellent advice for you. This involves using the lunation's energy to seek resolution, and steering clear of tension where possible.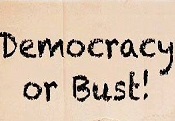 On the Road With the UpToUS Caravan

Amy E. Jacobs guests on Planet Waves as an embedded reporter with the UpToUS progressive caravan making its way from two ends of the U.S. to Philadelphia, PA. Started by Divergent actress Shailene Woodley, the campaign intends to make waves at the Democratic National Convention.


Better orgasms? Isn't that a first-world problem?

Carla Sanders, a longtime Planet Waves reader and commenter going by "Diva Carla," shares here some of her writing as a sex educator and initiatory guide. As violence and desperation continue on all continents, she is offering an article on foreplay -- and for excellent, crucial reasons.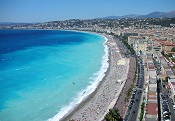 More Murder in the Streets

As you're no doubt aware by now, someone drove a huge truck along the Promenade des Anglais in Nice, France, on Saturday night. The street was closed for Bastille Day celebrations, and the driver of the truck managed to kill at least 84 people. Eric considers the questions many must be asking.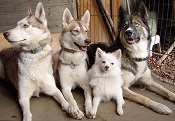 Mars, Claiming its Individuality from the Mass

In this week's edition, Eric points out that the history of racism in the U.S. is far easier to understand if you accept that the South really won the Civil War. He also continues exploring Uranus-Eris in Aries and Mars in Scorpio, and the effects of both on culture and the prevalence of aggression.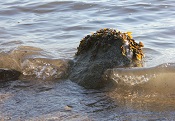 When the Whole World Feels Like a Scraped Knee

What do you do when you have a cut or scrape? As Amanda Painter notes, when resources, knowledge, motivation -- or a value on healing -- are lacking, the available options are not always good ones. The sky has been busy as we try to stay sane, yet current astrology illustrates some ways through.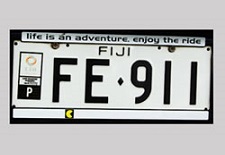 Let Me Get This Off My Chest

Although Fe Bongolan would rather be writing a recipe for stewed shoes, she will make periodic visits this week to the mind and heart of American darkness -- the Republican National Convention -- which may at least provide us a way to wrap up any doubts we have about holding on to our nation's past.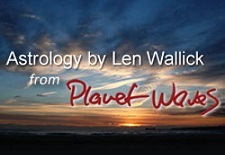 Role With It

The Sun and Moon will soon change their astrological roles by changing signs after today's Capricorn Full Moon. Len Wallick suggests you might want to follow suit by acting to raise your consciousness, however you may choose to put on your thinking cap and light the metaphorical light bulb above your head.






To unsubscribe,

click here

. To unsubscribe from all future Planet Waves emails,

please write to

cs@planetwaves.net Copyright © 2016 by Planet Waves, Inc. All Rights Reserved. Other copyrights may apply. >>
Some images used under Fair Use or Creative Commons attribution.