New York, July 12, 2016 | View as Webpage | Visit Our Boutique


This Week on Planet Waves FM

The Astrology of Wake Up and Pay Attention



Dear Friend and Listener:

Events of the past week have been inspiring -- such as to make a pillow fort at the back of your closet and hang out with your cat.

What we're seeing and feeling in the world is related to Mars (still barely advancing in longitude, after the long retrograde) hanging out in a seemingly endless aspect to Uranus-Eris.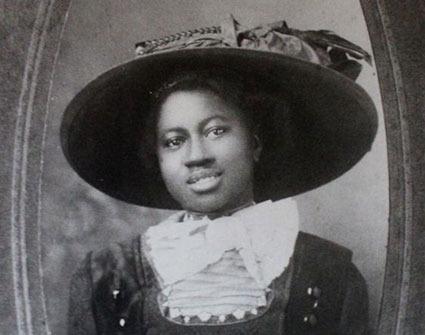 Hattie Carroll was murdered by William Zantzinger in 1963. She was memorialized in a Bob Dylan song bearing her name.

It's shaking the world and driving the message: wake up and pay attention.

Mars quincunx Uranus is exact Thursday, and it's pulling unpleasant facts of life into focus. It's also a rare kind of inspiration to make changes based on what you actually see and notice.

Tonight's edition [play episode here] comes with two classic songs from what most people call Bob Dylan's protest era; I call it his journalism era.

I play and tell the stories behind "The Lonesome Death of Hattie Carroll," and "Only a Pawn in Their Game," which references the assassination of civil rights activist Medgar Evers. I work with these songs as reference points in history, as a reminder that none of these issues are new. But we need to think in new ways, getting a message that was urgent and essential half a century ago when Dylan first wrote and performed them.

I make the connection between the stolen election of 2000, the 9/11 incident and subsequent wars, and the police brutality that we are witnessing here in the United States.

Planet Waves FM is non-profit radio sponsored by your subscriptions, memberships and reading purchases. Your options are below. I'll have information about BALANCE, the 2016 midyear reading, later in the week.

Thank you for tuning in.

With love,


Planet Waves (ISSN 1933-9135) is published each Tuesday and Thursday evening in Kingston, New York, by Planet Waves, Inc. Core community membership: $197/year. Editor and Publisher: Eric Francis Coppolino. Web Developer: Anatoly Ryzhenko. Designer: Lizanne Webb. Finance: Victoria Pomante. Astrology Editor: Amanda Painter. Astrology Fact Checker: Len Wallick. Copy Editor and Fact Checker: Jessica Keet. Eric's Assistant: Cortney Britton. Client Services: Amy Elliott. Media Consultant: Andrew Marshall McLuhan. Research, Writing and Editing: In addition to those listed above, Planet Waves is produced by a team consisting of Fe Bongolan, Kelly Janes, Amanda Moreno and Carol van Strum.
---
More information on the Summer Sale is available
at this link
.
Don't miss the great opportunity to get both of our wonderful 12-sign readings for 2016. Packed with accurate, relevant information, liberally adorned with original music and art, these readings are sunshine for the soul.
Vision Quest: Purchase all 12 Signs | Purchase Individual Signs
Spring Reading: Purchase all 12 Signs | Purchase Individual Signs
Or get both full readings here for just $67.
---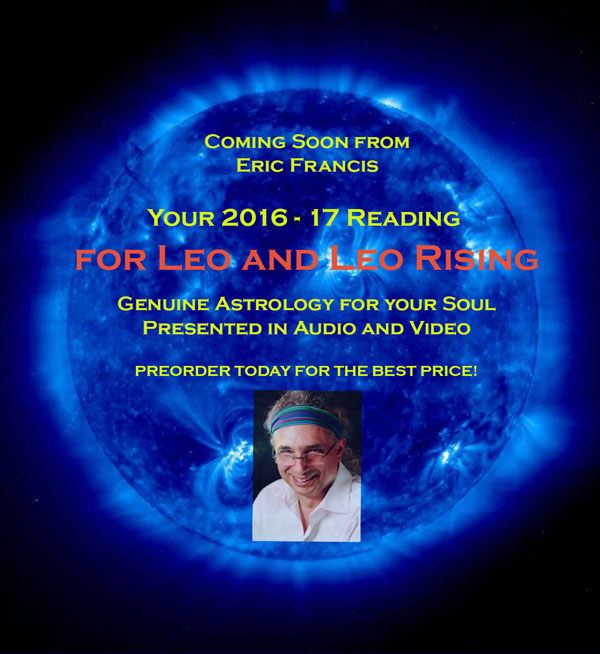 If you pre-order your
Leo birthday reading
before July 22, you will lock in the discounted price of $19.97. After July 22, the price will increase! These readings work for those with Leo rising and Leo Sun, and those with Leo Moon have also written in describing how perfectly they fit.
Shine Some Light with Your 2016-17 Leo Birthday Reading
"Eric, will you be my brother? I'm an only child Leo and when I listen to your readings, I literally curl up with my soft blanky and almost go to sleep. That, however, is a compliment because it means I have reached safe harbor as your pour out your insightful words."
-- Colleen M.
Dear Leo Sun, Rising or Moon:

Given how stressful and chaotic the world is right now, it's understandable if your personal desires have gotten crowded out or confused.

Even so, when the Sun enters your sign on July 22, make an effort to notice what you feel. What you feel that day is likely to be a true indicator of your real desires.

This can be complex territory, and Eric will be covering it (and much more) in your 2016-17 Birthday Reading.

On one level, you are being called to see and feel.

Feel your vulnerability; feel the structures of your life and how they are changing. Feel the new understanding you have in scenarios that have been gathering, brewing and building for years now.

Regarding the sex and relationship area of your life, Eric wrote this to Leos earlier in the year: "Whatever may be the relationship scenario in your life, the sexual scenario could be profound." He added, "Many signs and elements of your charts indicate deep, complex interactions with others. The foundation, the trunk and roots of the fruit-bearing tree, is in the relationship that you have with yourself."

But your relationships with others and how you feel toward yourself are only parts of your story, foundational as they may be. Your career, your service to your community, your resources, your healing journey and creativity -- all of these facets of life and more combine to make you who you are.

And Eric will be looking at the charts of your year from the perspective of how it all fits together as a whole system; one you are in the position to guide.

You may pre-order the 2016-17 Leo Birthday Reading here for only $19.97 -- for yourself, or as a gift. In two sections of audio (at least 30 minutes each) plus a video tarot reading, Eric will report on your next 12 months right from the heat of our current astrology.

For a sign represented by the Sun, it doesn't get much better.

Yours & truly,



Amanda Painter
Planet Waves Astrology Editor




This Week on Planet Waves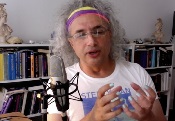 Planet Waves TV: When In Doubt, Go Within

As Eric suggests in this week's episode: when you're feeling doubt or fear, check in with yourself. Find your inner sanctuary. The world, particularly news from the United States, has been painful and stressful. Yet if you're in contact with your feelings, you will lessen the effects and make some helpful discoveries.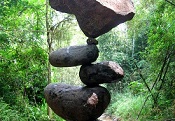 Remember Yourself; Seek Your Inner Sanctuary

In this week's Monday Diary, Eric Francis explains how Mars' lingering aspect to Uranus-Eris may have contributed to the disruptive energy of last week. Fortunately, the Moon is now in Libra, offering you the chance to restore peace, harmony and balance in your mind and surroundings.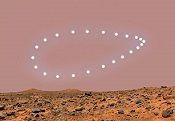 Mars Direct: Our New Micro Environment

"Remember that Mars (the ruler of Aries) and Ares (the Greek version of Mars) are gods of war. The ancients left us with an association between identity and violence." In this week's full edition, Eric discusses the delicate relationships between sexual desire, aggression and current social trends.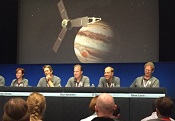 From Pacifica: Juno Reaches Jupiter!

Return with this week's Planetary Radio to July 4 and the exciting arrival at Jupiter of the Juno orbiter. You'll hear the moment of successful orbital insertion. Several of the mission's key contributors reveal how Juno accomplished this feat, along with what they hope the spacecraft will tell us about the giant planet.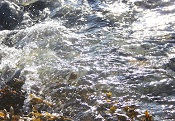 Surfing Cancer's Waves, and Loving It

The Sun, Mercury and Venus clustered in Cancer suggest domestic, caring/caretaking themes, yet they're also making compelling relationship-related aspects to planets around the zodiac. Amanda Painter suggests being open to surprises, being curious, listening with empathy, and not vacationing in denial.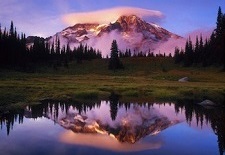 Quiet in the Woods

The correspondence of the sign Cancer with the summer (northern) solstice has never really made sense to Amanda Moreno, given its sensitivity versus the social activity incited by the "season of light." With a "Cancer-type" Moon, she finds a little forest escape offers the renewing stillness she's needed.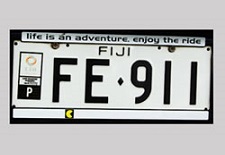 Nautilus

Fe Bongolan writes on the trauma of last week's events, and the need to release ourselves from worn-out ideas about race, culture and gun violence in America. Can we begin to expand on our old understanding without resorting to defensiveness? Can we grow out of this phase of resistance to change?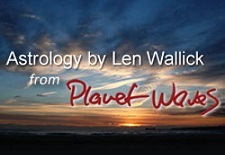 Follow Your Heart

Of all the things you trust, you know that your heart is the most reliable. Tomorrow, Mercury will follow Venus from Cancer into Leo. Take a clue from the sky. As Len Wallick explains, for this week at least, it's a good time to let your mind follow your heart, and its capacity for love.






To unsubscribe,

click here

. To unsubscribe from all future Planet Waves emails,

please write to

cs@planetwaves.net Copyright © 2016 by Planet Waves, Inc. All Rights Reserved. Other copyrights may apply. >>
Some images used under Fair Use or Creative Commons attribution.