New York, July 5, 2016 | View as Webpage | Visit Our Boutique


This Week on Planet Waves FM

Hello Jupiter: The U.S. Chart and Medicine for the People



Dear Friend and Listener:

In tonight's program [play episode here], I look at the new environment in the days and weeks after Mars has stationed direct. There's a grand trine in the sky -- planets in all of the water signs. How does that feel, and how do you keep your room tidy?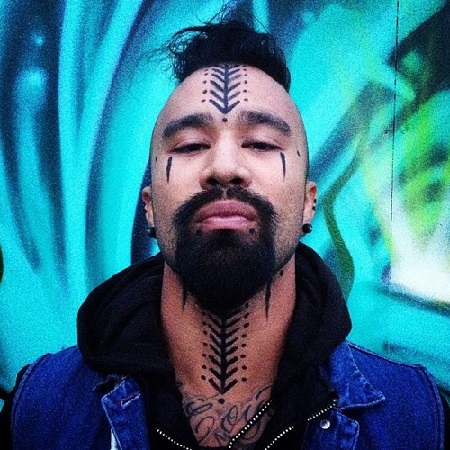 Power folk artist Nahko Bear is today's musical guest. You can

visit his website here

and find out his latest tour dates.

I also look at the United States Sibly chart, the most widely-used horoscope for the United States.

There's a streak of planets across the 8th house in the sign Cancer: Venus, Jupiter, the Sun, Mercury and others. This is a huge legacy of some kind, an inheritance. Who is it from, and what are we supposed to do with it?

Finally, I look at the Juno mission to Jupiter, which arrived Monday night to not enough fanfare.

A bunch of rocket scientists successfully slowed down their robotic probe (previously traveling at 130,000 mph) and parked it in a safe orbit around Jupiter.

There, it will photograph into the interior of the planet, measure heat and radiation, and perhaps give us a glimpse into the early origins of the solar system.

My musical guest is Nahko and Medicine for the People. If you're wondering what new music is getting the kids going out on the festival scene, Nahko Bear is a great place to start. You can visit his website here; there's a new album, called Hoka. I think you'll like it. Special thanks to Amy Jacobs for selecting today's music and sending Nahko my way.

During the program I mentioned that we have a combined summer sale of Vision Quest, the 2016 annual, and the 2016 Spring Reading. You will love these practical, visionary and creative astrology readings -- that's a promise. Ordering information is here and also below.

With love,


Planet Waves (ISSN 1933-9135) is published each Tuesday and Thursday evening in Kingston, New York, by Planet Waves, Inc. Core community membership: $197/year. Editor and Publisher: Eric Francis Coppolino. Web Developer: Anatoly Ryzhenko. Designer: Lizanne Webb. Finance: Victoria Pomante. Astrology Editor: Amanda Painter. Astrology Fact Checker: Len Wallick. Copy Editor and Fact Checker: Jessica Keet. Eric's Assistant: Cortney Britton. Client Services: Amy Elliott. Media Consultant: Andrew Marshall McLuhan. Research, Writing and Editing: In addition to those listed above, Planet Waves is produced by a team consisting of Fe Bongolan, Kelly Janes, Amanda Moreno and Carol van Strum.
What Will You Begin?
"Your readings are always so insightful and their timing tends to unfold in a way that refers to a point that we may not have reached yet but will be experiencing soon (at least that's how it has felt to me). Thank you for listening and for your art, which nourishes us all!"
-- Winter Clark
Dear Cancer Sun, Moon and Rising folks:

Yesterday's New Moon in your sign puts the ball in your court to get something started. But what if you're not completely sure what to do with it, or you're having trouble trusting your desires?

As the Sun moves ahead to make a friendly aspect to Mars in Scorpio later this month, you might notice a little more ease in answering those questions and greasing your wheels.

But you don't have to wait: just order your 2016-17 Birthday Reading and you can get to work with Eric's guidance in the two audio segments immediately.

He'll have the video tarot reading and video summary ready for you later this week.

Your friends and family who have a Cancer Sun or Cancer Rising will know you truly care about them when you give this Cancer reading as a gift. (If you want a refresher on how accurate these readings are, check out last year's Cancer reading here, on us.)

"I'm a big fan, and your audioscopes have helped me and my 18 year old son immensely."
-- Maggie Curran

Yours & truly,



Amanda Painter
Planet Waves Astrology Editor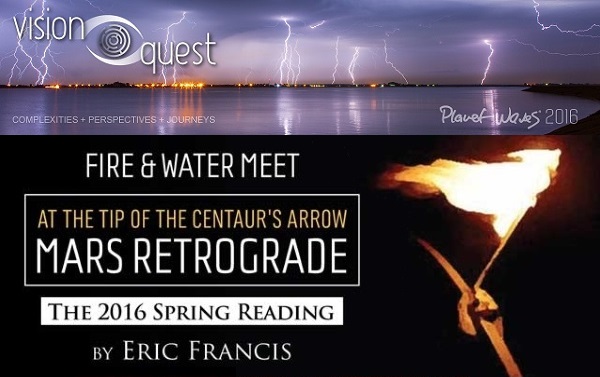 More information on the Summer Sale is available

at this link

.

Don't forget to take advantage of our Summer Sale on Vision Quest, the spectacular 2016 annual edition, and the audio-video Spring Reading on Mars retrograde. We've knocked down the prices for individual sign purchases and for the complete readings, making this a bargain simply not to be missed. If you already have the readings, why not give them as a gift?



Vision Quest: Purchase all 12 Signs | Purchase Individual Signs




Spring Reading: Purchase all 12 Signs | Purchase Individual Signs




Or get both full readings here for just $67.





This Week on Planet Waves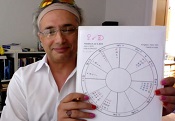 PW TV: Cancer New Moon, and the USA Horoscope

This week's Planet Waves TV covers the Cancer New Moon, the grand water trine and kite pattern with Pluto, and the United States Sibly chart, the most widely used chart for July 4, 1776. Why is the U.S. so neurotic? Why do we squander our resources? The answer seems to be that we feel guilty about how we got them.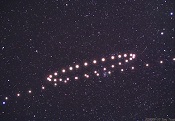 Mars Station Direct: What Just Happened?

No doubt you've been trying to notice what you feel, paying especially close attention to what you have and have not wanted to do; maybe you've checked back over your journal entries between mid-April and now. But have you reviewed the big news stories since April 17 to see what themes emerge?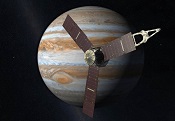 Planetary Radio -- Countdown to Jupiter

This Planetary Radio episode for Pacifica, on the Juno probe's mission to Jupiter, was first broadcast June 28. Mat Kaplan talks with the mission's Principal Investigator, Scott Bolton, at the Jet Propulsion Laboratory. Bill Nye helps prepare us for this exciting encounter and the science that will follow.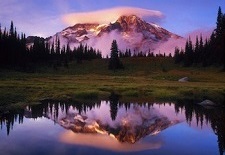 To Mars Retrograde, With Love

Amanda Moreno writes a personal letter to Mars retrograde, asking what it has meant to her over these last few months that have felt like lifetimes, during which it has brought gifts and potential, challenges and doubt, shock and struggle, her frightened inner child and her strong inner mama bear.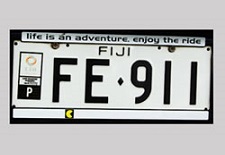 Look Around...

Fe Bongolan celebrates America's Independence Day by writing on art and culture, reflecting on the smash Broadway hit Hamilton and our human yearning to broaden the vision of ourselves. Hopefully, in this experiment called America, we'll continue to build more positive things than walls.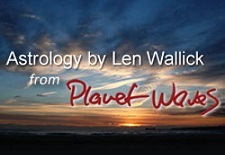 Cooperation and Conflict

The Sun, Moon, Mercury and Venus are showing the way to cooperation and away from conflict as they (and you) move on from both sorrow and success. Len Wallick suggests that the difference to be made begins with everyday life: taking all opportunities to avoid greater tension and promote peace.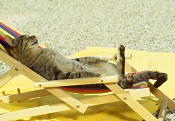 A Refreshing New Moon

As Eric said in an email: "There's not much you can say about a new Moon in Cancer, conjunct Venus and Mercury, that's not positive." As Amy Elliott (with Eric's help) notes, if you initiate a project of any kind this New Moon, be prepared for the possibility that you may be sticking at it for a while.






To unsubscribe,

click here

. To unsubscribe from all future Planet Waves emails,

please write to

cs@planetwaves.net Copyright © 2016 by Planet Waves, Inc. All Rights Reserved. Other copyrights may apply. >>
Some images used under Fair Use or Creative Commons attribution.