New York, Jan. 3, 2017 | View as Webpage | Pre-order Your 2017 Reading




History of the Planet Waves Annual -- Multi-Year Access


This Week on Planet Waves FM

Mercury Direct, J. R. R. Tolkien's History of the World



Dear Friend and Listener:

Today is the 125th birth anniversary of J. R. R. Tolkien (1892-1973). Tonight's edition of Planet Waves FM [play episode here] is an extended special edition in two segments, devoted to the work to which Tolkien himself was most devoted: The Silmarillion. 

Published posthumously in 1977, Tolkien worked on The Silmarillion throughout his career, before The Hobbit and long after the completion and success of The Lord of the Rings.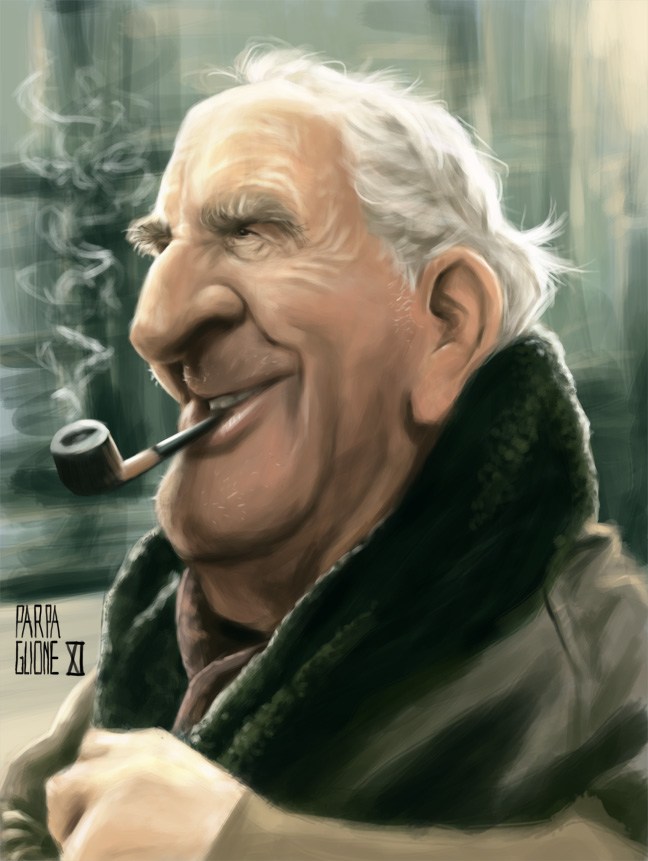 J. R. R. Tolkien.

I begin the show with a half-hour roundup of Mercury direct and associated astrology. Then we check in with the Indigo Girls and I come back with a reading of Tolkien's natal chart. For reasons I explain, I use the 9 pm version, with regal Leo rising and distinctive Chiron ascending on the eastern horizon.

The rest of the program intersperses samples of The Silmarillion read by Martin Shaw [access full recording here] and my commentary about them. I relate these much earlier works to what later develops in The Lord of the Rings. 

I'll say it again here: once you have some familiarity with The Silmarillion, then The Lord of the Rings bursts into another dimension of reality. The very thing about The Lord of the Rings is how real it feels, like he's reporting a history that actually once happened and that he somehow witnessed.

When you know something about the histories he's describing, for example when you know what that abandoned ancient foundation once was (such as at Weathertop), the story's ancient and interwoven nature becomes more vivid. Tolkien's work, in total, is called the "legendarium," a term that applies to him alone.

Anyway -- tonight, if you like, you'll meet the original goddesses and gods who gave rise to Middle Earth, you'll meet the Noldor elves, you'll hear the history of Morgoth, mentor to Sauron. I end with a sample of The Rings of Power and The Third Age, a concise summation of the key plot elements leading into Frodo's journey to Mordor with the One Ring.

Here is a map of Middle Earth. Tolkien's writing method was to plot his stories on a map. 

I make reference to Akallabeth: The Downfall of Numenor. This is Tolkien's telling of the Atlantis myth, unlike any I've ever heard, reaching into the heart of the spiritual rather than technical crisis in that pre-history. You can hear Akallabeth on this website we found. 

Here's the natal and progressed charts I'm using for Prof. Tolkien.

Thanks for tuning in. Please do tell me your response to this program. 

Planet Waves FM is part of the Pacifica Radio Network, published by Chiron Return, Inc., and distributed by Planet Waves.

Three rings for the Elven kings under the sky!

With love,


Planet Waves (ISSN 1933-9135) is published each Tuesday and Thursday evening in Kingston, New York, by Planet Waves, Inc. Core community membership: $197/year. Editor and Publisher: Eric Francis Coppolino. Web Developer: Anatoly Ryzhenko. Designer: Lizanne Webb. Finance: Jonathan McCarthy. Astrology Editor: Amanda Painter. Astrology Fact Checker: Len Wallick. Copy Editor and Fact Checker: Jessica Keet. Eric's Assistant: Gale Jazylo. Client Services: Amy Elliott. Media Consultant: Andrew Ellis Marshall McLuhan. Music Director: Daniel Sternstein. Additional Research, Writing and Opinions: Amy Jacobs, Cindy Ragusa and Carol van Strum.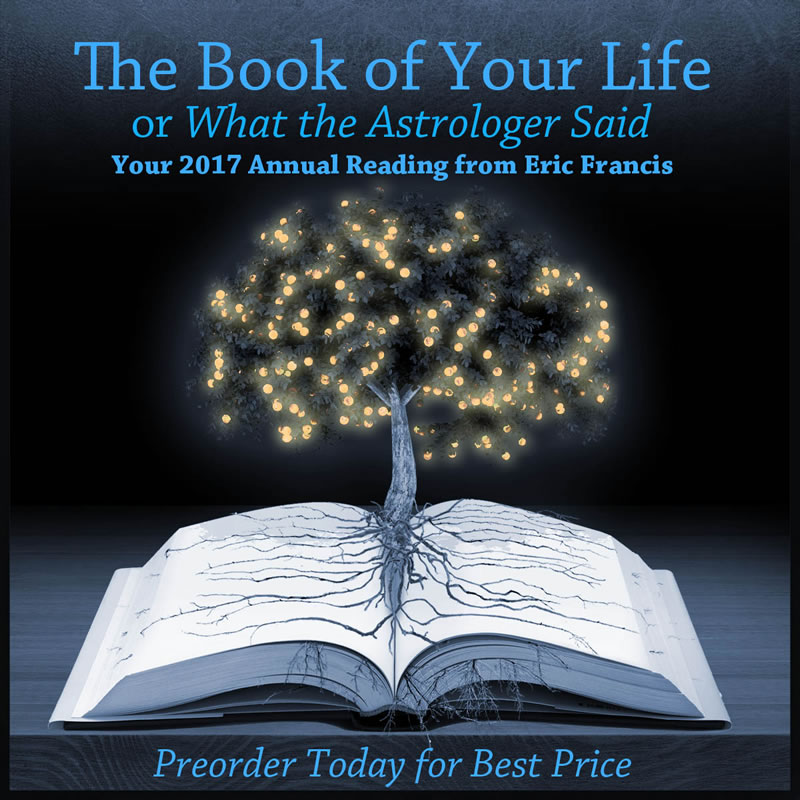 Pre-order 2017 Reading: All 12 Signs | Individual Signs


The Book of Your Life -- 2017 Annual

Letter from a Planet Waves Member



Dear Friend and Reader:

While Eric is continuing to work on your 2017 annual edition, The Book of Your Life, I wanted to share with you this letter from longtime member Zlatka, which describes how she has benefited from Eric's writing, and the Planet Waves annual in particular.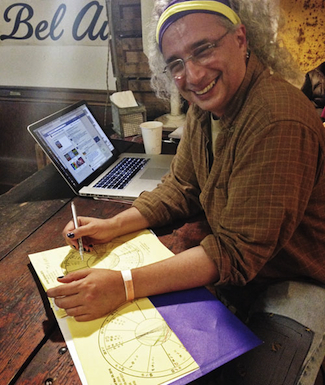 Eric working on last year's annual, Vision Quest.
I am often able to find words to adequately describe the scope of my feelings but for the colony of dedicated souls who came together in these dark times to make Planet Waves a beacon of sanity and steadfast love, my words are only shadowy echoes of the gratitude I feel.

Over two decades, I have benefited from your commitment to highly developed standards of investigative research across multiple platforms for an analysis that transcends the mundane. Every year Planet Waves embarks on a pilgrimage of integrated excellence with the annual edition. It is a panoramic resource, I believe structured in trust to empower us all through multi-dimensional vistas of the most influential and important prevailing cosmic currents of the year.

Thank you, Planet Waves. Eric, thank you for your unshakeable faith in the high road, for the constancy of your sensitivity and curiosity, for cultivating the art of kindness, your delightfully wicked sense of humor and so much more.
Read more...

This Week on Planet Waves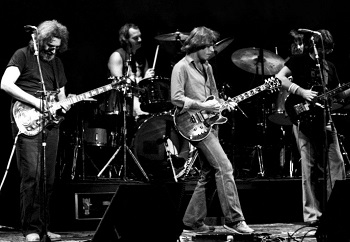 Farewell, 2016. It's Been a Little Too Real In case you missed it, here is another opportunity to listen to the traditional Planet Waves New Year's Eve broadcast, featuring the music of the Grateful Dead. We offer this program annually to listeners who are at home for the last night of the year. Eric also considers last year's events and current astrology.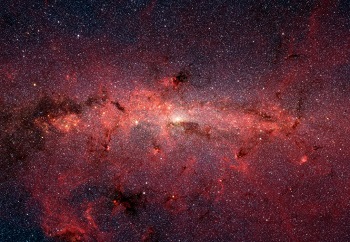 Your Convenient Guide to 2017 Astrology "What we have for the next four seasons are a series of experiences that are focused in mutable signs Sagittarius and Pisces and, of course, the continuing Uranus-Eris conjunction in Aries." In the latest full edition, Eric offers a brief summary of what we can expect from the astrology of 2017.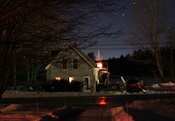 A New Moon Prelude to a New Year Amanda Painter suggests that, coming in the midst of so much uncertainty, the recent Capricorn New Moon underscores our ability to harness our imagination again; to bolster our determination to use what we've learned; and to allow for careful self-reflection, keeping the avenues of healing and compassion open.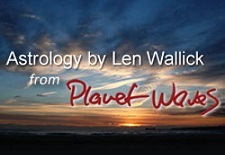 Flex Flexing and exercising your skeletal muscles tends to both strengthen them and make them more limber and supple. The same can be said for your inner strength. As Len Wallick notes, the astrology this week implies that some intentional internal stretching would not only be appropriate but also helpful.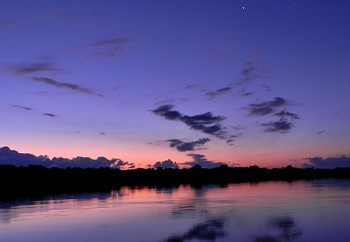 Star of the Sea: Venus Enters Pisces Venus has moved into Pisces for an extended stay. Here, as Amy Elliott notes, Venus is what's traditionally known as 'exalted' -- which is another way of saying 'very much at home'. Since the mythological goddess of love supposedly emerged from the sea foam, this is hardly surprising.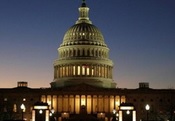 Democracy Now! Pick of the Week House Republicans have voted to gut the Office of Congressional Ethics, dismantling reforms adopted after a previous Republican ethics scandal. The measure will take away authority and independence from the investigative body and give more power to lawmakers over internal inquiries. Latest Comics
Oddly Familiar

Cartoonist Jen Sorensen takes the pulse of mainstream news in Bizarro-World 2017.

Either/Or? How ever will Democratic leaders find a way to appeal to crucial constituencies and win? Matt Bors questions the logic.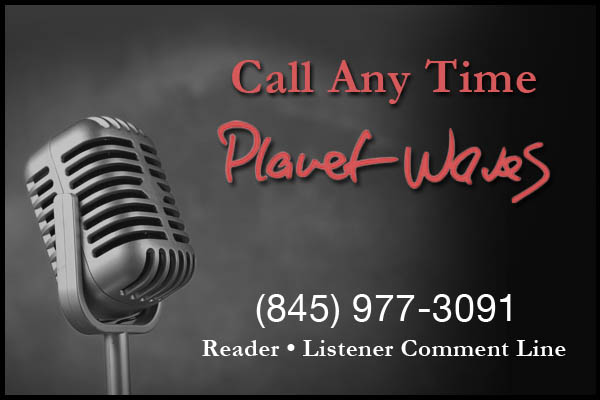 To unsubscribe,
click here
. To unsubscribe from all future Planet Waves emails,
please write to
cs@planetwaves.net
Copyright © 2017 by Planet Waves, Inc. All Rights Reserved. Other copyrights may apply. >>
Some images used under Fair Use or Creative Commons attribution.