New York, Dec. 31, 2016 | View as Webpage | Pre-order Your 2017 Reading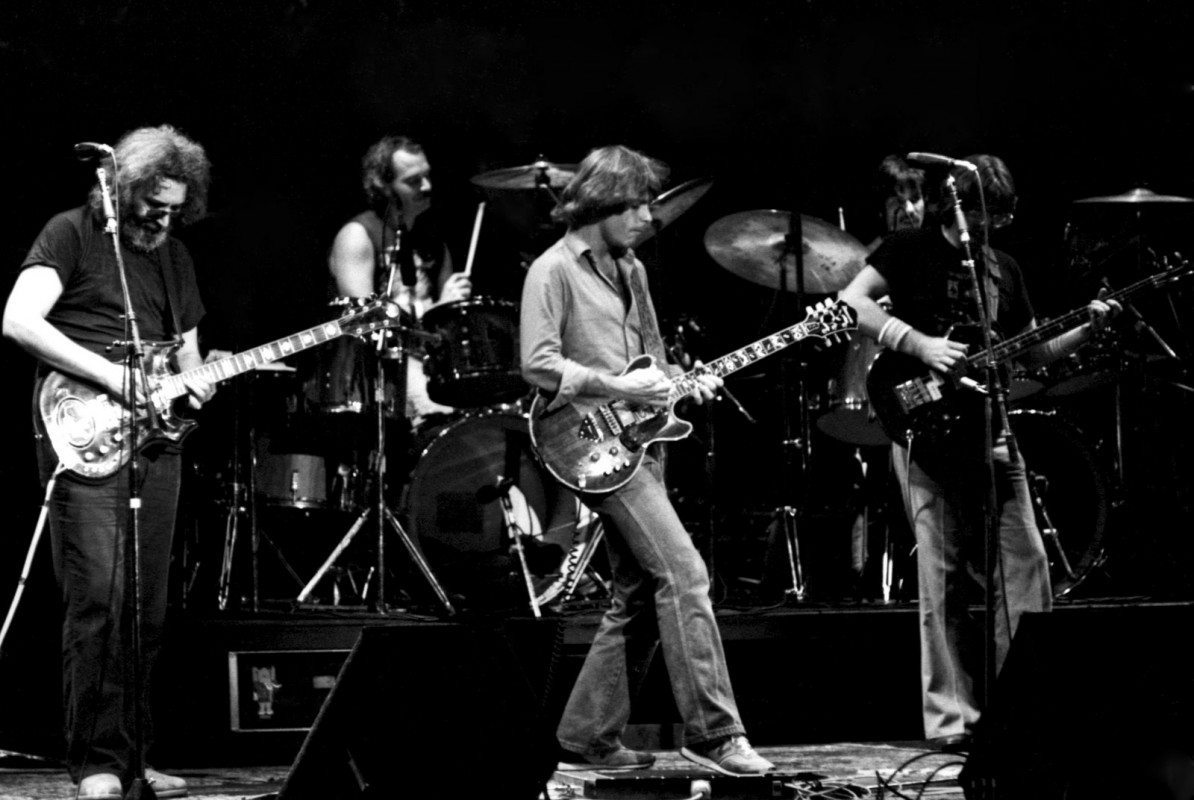 The Grateful Dead.

Planet Waves FM New Year's Eve Special

Farewell, 2016. It's Been a Little Too Real



Dear Friend and Listener:

Welcome to the traditional Planet Waves New Year's Eve broadcast for 2016 [play episode here], featuring the music of the Grateful Dead. We offer this program annually to listeners who are at home for the last night of the year.

Eric also considers the events of 2016 and the current astrology, including Mars conjunct Neptune. (Don't forget: if you are going out at any point tonight, make sure you have a designated driver!)

Here is tonight's set list, covering 20 years of Grateful Dead artistry:

Jack Straw (from Dick's Picks 10, San Fran, 12/29/77) | Lyrics
Bertha >> Good Lovin' (from Dick's Picks 10, San Fran, 12/29/77) | Lyrics
Morning Dew (from Two from the Vault, Los Angeles, 8/24/68)
Eyes of the World (from One from the Vault, San Fran, 8/13/75) | Lyrics
Memphis Blues (Giants Stadium, NJ, 7/12/87) | Lyrics
Throwing Stones (from Wake Up To Find Out, Nassau Coliseum, 3/29/90) | Lyrics

Eric was originally planning a J. R. R. Tolkien special for this coming Tuesday but has opted to take an extremely rare week off from Planet Waves FM in service of working on The Book of Your Life. Planet Waves FM will be back on Tuesday, Jan. 10 with the Mercury direct special.

Thank you for your company throughout this year, and we wish you a happy and peaceful 2017.

With love,



Amy Elliott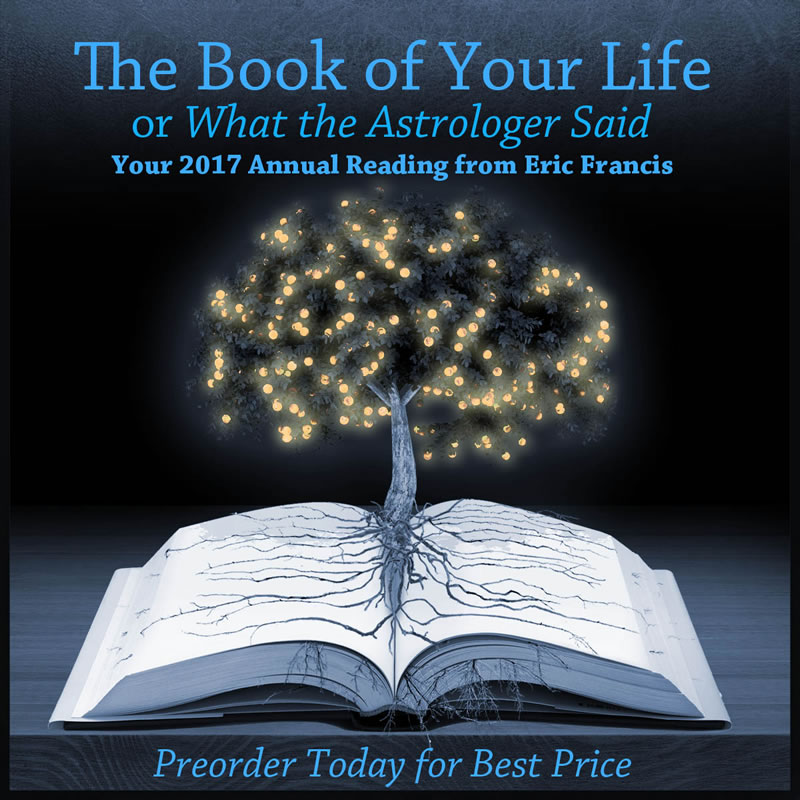 Pre-order 2017 Reading: All 12 Signs | Individual Signs




A Note From Your Astrologer



Dear Planet Waves Reader:

How are you doing there?

I know we're all feeling the pressure and the stress of uncertainty. What you're feeling is not coming from the news alone. The same cosmic forces, or perhaps timing factors, are acting on everyone and everything. This is not an easy time to keep your head together.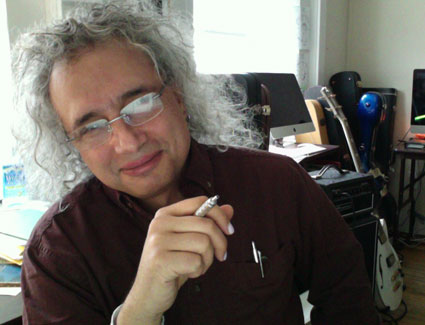 iMac selfie from today in my creative shop, Blue Studio.

It is, however, a deeply important time to keep your heart open and live from your soul.

I'm feeling the pressure in my own way, as someone who not only writes about politics but who translates and clarifies the news, with the assignment of taking it above the level of despair. Because I work for you, I don't have the luxury of denial.

Just about everyone has reached the saturation point with politics, especially in its current wholly toxic state.

The feeling of being violently pulled from your inner reality has been agonizing. The confrontation with shadow has been extremely challenging. Admitting that, we're all sitting here watching the world, wondering what's going to happen. And we all have lives to lead: things we want to do, growth to attend to, people to take care of.

The world may be going insane, though you don't have to.

It's taken me a while to work through the pain of the election process and what it means. Gradually I've gathered my energy, done some deep healing and focused my mind on your 2017 reading, called The Book of Your Life.

As I go deeper into the astrology, it's truly been a relief to focus on personal matters, filtering out the madness of the world. The transits we're experiencing are rich. On one level, we're being pelted with total chaos in the form of Uranus conjunct Eris. We are learning how to breathe and find ourselves at the bottom of the digital ocean.

Read more...




To unsubscribe,

click here

. To unsubscribe from all future Planet Waves emails,

please write to

cs@planetwaves.net Copyright © 2016 by Planet Waves, Inc. All Rights Reserved. Other copyrights may apply.
Some images used under Fair Use or Creative Commons attribution.