Venus in Scorpio: The Scent of a Woman
Dear Friend and Reader:
A few hours ahead of today's Virgo New Moon, Venus entered Scorpio. Venus is moving slowly these days, working up to its retrograde on Oct. 5.
Scorpio is one of the signs associated with earthly power. Venus is the planet associated with Taurus, Libra and Pisces, the more pleasure-seeking energy fields of the zodiac. In classical astrology, Venus is said to be in detriment in Scorpio. Before we get into explaining 'detriment', let's consider this mix of energies from a worldly standpoint.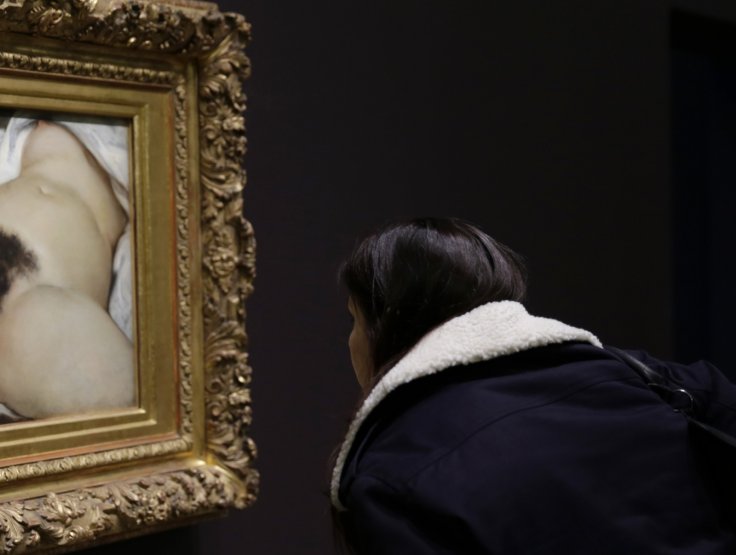 A visitor looks at 'L'Origine du Monde, 1866' (The Origin Of The World) by French Realist painter Gustave Courbet (1819-1877) at the Musee d'Orsay in Paris (Reuters).
See the full painting here
.
The association between Scorpio and sex is an ancient one. All of the signs are associated with body parts, and in classical astrology, Scorpio rules the genitals.
Even people who are not into astrology know there's a little something extra about Scorpio, in terms of its emotional depth, intensity, and something about sex and sexuality. In our times, this whole range of feelings is in the
verboten
category.
While at the moment anyone who admits to desire can come under siege, from time immemorial it has been women who have borne the brunt of sexuality and its consequences.
Women have, as well, been bound to chastity in ways that men have not, largely due to the fact that patriarchy and tracking lineage through the father's line require a female body to create the next generation. Under this organization of society, this is why women and their sexuality have faced extreme control measures.
Our contemporary situation is a hangover of that, though if we want to challenge the patriarchy in a meaningful way, the place to start might be to question the "use" of women as birthing pods for men and their families. This is why Simone de Beauvoir said that feminism begins and ends with women controlling reproduction.
And that, in turn, is why "reproductive rights" are such an issue today -- up to the minute, with Brett Kavanaugh up for a Senate vote to sit on the Supreme Court for the rest of his life. Last week we learned that he considers birth control to be an abortion-inducing drug, a "conservative" trope that is being used to wholly undermine the ability of women to have any control over their bodies.
Now let's consider the concept of detriment. Venus is the ruling planet of Taurus, and Scorpio is its opposite sign. Venus in Scorpio creates a special condition. As an astrological term of art, detriment is different from the contemporary dictionary usage of in "harm's way," though it can have that feeling. Detriment is a debility, though one that can work in the style of Chiron, where an injury or struggle tend to make a person stronger.
In practical terms, when a planet is in detriment, there is a seeming mismatch or irritant in the environment, and whatever the planet represents must grow strong. That is the condition of Venus in Scorpio. Yet the true strength of Venus in this scenario does not come from power over or the ability to fight. It is biological power.
Again referencing de Beauvoir, she is the only author to commence her whole discussion of feminism with the question, "What is female?" This is not a matter of gender, which is conceptual and social. This is about sex, meaning biological.
One question of Venus in Scorpio for women is, how comfortable are you in your body? How harmonized are you with your feelings, with the things your body does, with taking care of your body, and with the unspoken burden of being biologically female? How comfortable are you with your sexual desire?
One of the things I've observed about the phenomenon of female, from wherever it may emanate, is that it comes with a kind of ambivalence. It is typically men who are expected to make the snap decisions, and spring into service to defend the borders and extinguish infernos. Men are also expected to be money pumps and mine the resources out of the ground. And men are expected to be the ones who take the step of expressing sexual desire, and take the risk of rejection.
The, "I want you and I'm getting you" style of desire is characteristic of Mars but not of Venus -- that urgent, biological need to get off that many if not all men experience at some time.
Female desire is typically seen and experienced differently, as more internalized, contemplative and psychological. It also seems subject to wide fluctuations in the menstruation-ovulation cycle.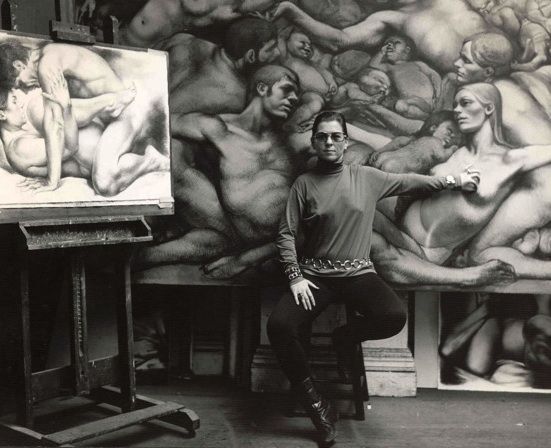 Betty Dodson in her studio, 1970s.
Yet Venus in Scorpio, in the energy field of Mars, is going to be soaking in a kind of astral testosterone that is less about "come hither," "maybe, maybe not" or "I want it but I'm not sure" -- and is a lot more about direct, unequivocal sex drive.
One writer who is covering gender issues said to me this week that she would still be a virgin if men had to depend on her to directly invite them to have sex with her.
Yet when you do experience this kind of desire, how honest can you be about it? Are you inclined to be with that feeling, admit it, and even affirm it fully, or deny your experience and rationalize it away? If you are a man, how do you respond when a woman is in the full ON position?
Venus will soon be retrograde in Scorpio, taking this discussion to an internal level. It is indeed a deeply personal and biological issue, about what one does with one's life force.
In the end, the question is: how comfortable are you with -- and I do mean adapted and aligned with -- everything your body does, experiences and offers you?
Throughout our lifetimes and since the Suffrage era, "women's empowerment" has been focused on things like pay parity, political power, and the gaining of rights and standing in society. Yet it's rare to hear that the real power of being a woman comes from being in harmony with existing within your female body, and understanding the extraordinary influence and impact of your sexuality on a biological level. That is not the totality of "power" but it is a vital level of connection to it.
Meanwhile, if you think political strength is still critical, then please get busy calling Republican senators this week and do your part to block the nomination of Brett Kavanaugh to the Supreme Court.
Regarding biological power, one last thought. We face special challenges with this particular theme, here in the digital age, as we are all pushed into cerebral-manager mode, and then up and out of our bodies to the point where physicality can feel annoying, alien and even wrong. But in terms of life on Earth, being in-body -- with all its contradictions, passion, pathos and the inevitability of death, another element of Scorpio -- is the whole point.
Lovingly,

Planet Waves (ISSN 1933-9135) is published each Sunday and Thursday evening in Kingston, New York, Planet Waves, Inc. Core Community membership: $197/year. Editor and Publisher: Eric Francis Coppolino. Web Developer: Anatoly Ryzhenko. Astrology Editor: Amanda Painter. Eric's Assistant: Ellen Dockery. Client Services: Amy Elliott and Victoria Emory. Finance: Andrew Slater. Technical Assistant: Emily Thing. Copy Editor and Fact Checker: Jessica Keet. Media Consultant: Andrew McLuhan. Music Director: Daniel Sternstein. Bass and Drums: Daniel Grimsland. Additional Research, Writing and Opinions: Yuko Katori, Cindy Tice Ragusa and Carol van Strum.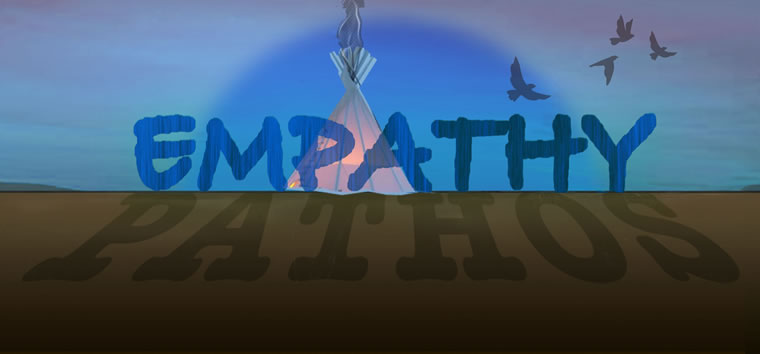 Your Autumn Reading by Eric Francis

Empathy-Pathos: A Study in Venus Retrograde
Dear Friend and Listener:
This letter is to introduce the
Planet Waves Autumn Reading, called Empathy-Pathos
. This will be a study in Venus retrograde. We are offering all 12 signs currently
for just $57
.
This will go up soon to $67, and eventually $77. Early purchasers get the best price. I am planning to deliver the reading around the equinox, well ahead of Venus stationing retrograde.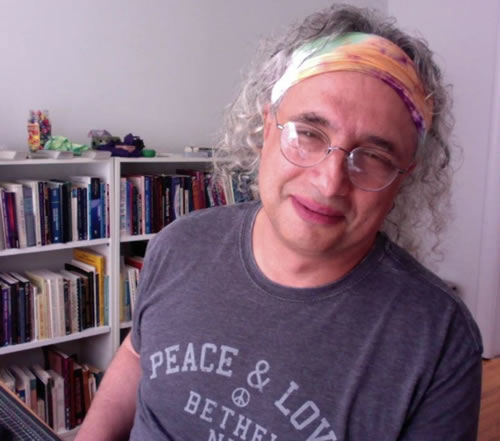 Eric Francis.
Project Description
Mars retrograde has now ended, and Venus retrograde is about to begin. Spanning from Oct. 5 through Nov. 15, the retrograde will be in Scorpio (where Venus is supposedly not so happy) into Libra (where she is supposedly thrilled). To me, this describes many shades of empathy (the ability to resonate with another) and pathos (suffering, or passion, which come from the same root).
In this reading, I will review Mars retrograde and the recent eclipses, and open up the territory of Venus and its unusual way of resonating and emoting. We'll explore approaches to the masculine and feminine attributes of Venus, as well as the introspective and expressive aspects of Venus through the retrograde process.
The retrograde begins with Venus square Mars, describing the prevailing tension and struggle with inhibition that characterize our time in history. From there, the journey is inward, to the source of whatever feelings you may be experiencing.
These will be audio readings, featuring music by Vision Quest. With apologies to those who were planning on video, I'm feeling a little over-exposed at the moment and will be better able to deliver this reading in spoken word format, without the distraction of visuals. I will, however, add an introductory video that illustrates both Venus and Mars retrograde, so you have that to work with.
The readings apply to Sun and rising sign, and will be 30 to 40 minutes each.
You may pre-order here
.
If you would like to order by phone, call us at (845) 481-5616.
Thank you for your business, and for trusting me as your astrologer.
With love,

---
Listen to Vision Quest on Live Stream
Planet Waves has an in-house music ensemble, called Vision Quest. We have a 38-hour loop of our music, which
you can listen to any time
. Included are finished pieces, rehearsals, live concerts, drum grooves, and spoken word recordings. I consider it a kind of musical divination. Click in randomly at different times of day and see what you discover.
---
Our Gifts to You: A Little Something Extra
Dear Friend and Reader:
It took me a long time to figure out what kind of gift to offer for new and returning subscribers. Tee shirts seemed too complicated; you need at least six sizes to get started, and not everyone wants a shirt. Tote bags are useful but kind of boring.
So I thought: journals. I love notebooks, and just about everything I write starts scribbled down on paper. I know my readers are a little old-fashioned, so this seemed like the perfect thing.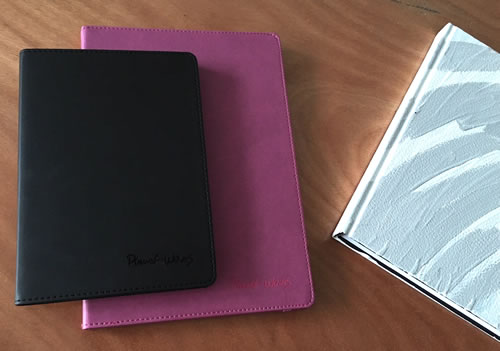 Black smaller, pink larger, embossed with the Planet Waves logo. There are a few hand painted sketchbooks left, with heavy, acid-free paper.
Then...I researched embossed journals for about six months. That's how long it took. I requested or purchased samples of the best that suppliers had, and all kinds of stuff came floating in the door. It was more challenging than I imagined to find a nice one, though finally I did.
Everything had to be right: the paper, the lines, and how the book feels in your hands.
However, the one I selected was being discontinued. I ordered as many as we could reasonably afford. We now have two main options: small black ones, and larger pink ones (these are new).
Together, they are the approximate color of Good & Plenty candy. I am one of these people who loves anything pink (sweatshirts, nail polish, headbands, a hot pink Squier guitar that I gave to Zosha a few years ago). We also have a few hand-painted notebooks left, which are acid-free sketchbooks.
You can get an embossed notebook with any monthly, quarterly or yearly membership to Planet Waves. If, by the way, there's a calling for hand-painted ones, I will make one more-or-less to your preferences (for those who sign up for a full-year Backstage Pass).
Continue reading this letter here.
Virgo Birthdays and Rising 2018-19:
A Perfect Reading for the Virgo New Moon
"Eric's readings have helped me so much over the years, to overcome insecurities, difficulties and hard times. His readings have helped steer me through some of the roughest days and beyond. I have appreciated his calming, positive and practical counsel. I am amazed at his ability to do what he does."
-- Mici B.
Dear Friend and Reader:
Today, Sept. 9, there was a rather fantastic New Moon in your sign. The chart suggests you could really get the ball rolling on just about any project or activity that means a lot to you -- though your grander 'life goals' could make for a fitting focus.
And what better way to gain some clarity, insight, focus and inspiration than by listening to your Virgo Astrology Studio (previously called the "Birthday Reading") -- with the Sun fresh in Virgo, and just before the Pisces Full Moon.
Eric recorded the two segments of audio astrology that are currently available just before the Pisces Full Moon two weeks ago.
You can get instant access to those parts of the reading for just $44 -- and as soon as Eric records the tarot portion of the reading, we'll send you an email to let you know
.
"I have found Eric's accuracy to be spot-on, have felt many times a deep connection to his soul. I know that the pureness of him speaks volumes and am grateful to share his intelligence with my friends."
-- Roni Perlut
Eric designs his readings to work beautifully for both Sun signs and rising signs -- and the 2018 Virgo Astrology Studio is an ideal gift for a Virgo loved one. Plus, if you order it before the tarot reading is recorded, you'll lock in the current price.
Wishing you all the best for the year to come,



Amanda Painter

Eric may be on hiatus, but we are still running the Four Winds Almanac every day. Sign up free for your comprehensive guide to daily astrology, calendar, birthdays and more.

---
To unsubscribe, click here. To unsubscribe from all future Planet Waves emails, please write to cs@planetwaves.net
Copyright © 2018 by Planet Waves, Inc. All Rights Reserved. Other copyrights may apply.
Some images used under Fair Use or Creative Commons attribution.