New York, August 19, 2014 | PW Homepage | Customer Service: Chelsea (206) 567-4455




Black Rock Solar: Bringing Solar to the Underserved



Dear Friend and Reader:
 
It's almost time for Burning Man: the annual participation-only, leave-no-trace, pop-up city of creative expression and radical self-reliance that's been springing up in the Nevada desert for more than 20 years. As the event's population has expanded into the tens of thousands, questions have arisen about its carbon footprint -- and solutions continue to emerge, including an ever-increasing solar-power presence.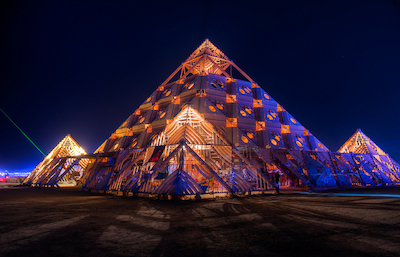 Temple of Whollyness at Burning Man 2013, with lights powered by a mobile solar array donated by Black Rock Solar and Martifer Solar. Photo by Wayne Stadler under Creative Commons license.  

Perhaps the most visible and extensive facilitator of solar power equipment and assistance at Burning Man is Black Rock Solar. (Burning Man's official location is Black Rock City, a temporary city that even has its own Zip code -- 89412)

But it's Black Rock Solar's work in the wider Nevada community during the rest of the year that has left an indelible -- and welcome -- trace.
 
Black Rock Solar was seeded at the 2007 burn in a 'right people, right place, right time' confluence, in which about a dozen volunteers needed to find a home for a solar installation that had been donated to Burning Man. Writes Winston Ross in a June 19 account of Black Rock Solar's growth at NationSwell:
 
"They did -- at a local school in Gerlach, Nev., on the edge of the desert 10 miles from the festival. In the process, the volunteers also discovered a substantial portion of utility company rebates for which almost no one was applying. The group, which became Black Rock Solar, sought to combine their new knowledge of the system with the desire to help organizations in need."
 
Since that unassuming, community-oriented beginning, Black Rock Solar has grown to approximately 28 employees and has installed at least 83 projects worth a cool $20 million. In fact, not only is Black Rock Solar preparing to expand into California, they've just celebrated an impressive milestone: they've built 5 megawatts of solar capacity across the state of Nevada -- and are on track to add another megawatt in early 2015.
 
According to their celebratory blog post, "That is equal to 739 cars removed from roads or 1,478 houses taken off the grid. And the $725,000 in annual utility-bill savings translates directly into meals for the hungry, stronger schools for students and better health care for Nevada's rural communities."
 

A 30-kilowatt ground-mount array at the Yerington Paiute Tribe's Medical Clinic, Yerington, Nevada. One of three symbolic arrays installed for the tribe in 2011, it has the shape of a stylized Sun when viewed from the air. Photo by Black Rock Solar.

That direct translation is because of one very key part of Black Rock Solar's mission: to help rural communities and the organizations that serve those communities. About a third of their solar arrays have gone to native Indian tribes, with the rest going to schools, community colleges, churches, food banks, homeless shelters and even some government buildings.
 
So how can motivated communities and non-profit groups in other states make a similar difference with solar? Can they?
 
In a brief email interview with Planet Waves, current Executive Director of Black Rock Solar, Patrick (Paddy) McCully said that not only was there a "lucky confluence of events" that launched Black Rock Solar, but "also the right state-level solar rebate program. Almost all of our funding so far has come from the NV utility rebates -- but very few states have rebate programs that are anything near as attractive as Nevada's was."
 
He added that, "a huge difference since we got started is that the solar industry has really taken off and solar is a commercially viable technology in many places. The private sector is now able and motivated to do much of the solar advocacy that non-profits were once needed for. Groups like BRS can make a difference in terms of doing solar for clients that the private sector is not very interested in such as tribes and other non-profits, but the solar industry as a whole has in many states moved well past the place where grassroots activism is needed to promote it.
 
"In the other states that still have very small solar markets, including places with great solar resources such as Utah and Texas, there is still a lot of work to be done. But it would be very hard to build up a BRS type non-profit installer in those places as they don't have good subsidies like NV used to have (which is why they have small solar markets)."
 
One takeaway from McCully's comments is that if you live in a state (or country) with a small solar market, it's going to take community initiatives along with pressure from the solar industry to spur state government to initiate (or modify) a robust rebate program. Everyone knows that the fossil fuel industry (along with anyone getting kickbacks from it) is not going down without a fight, and they're fighting pretty hard in some regions.
 
But as McCully told Planet Waves, "If we're going to avoid a total climate catastrophe we're going to need as many people as possible doing as much as possible to build and promote solar (and lots of other carbon mitigating things)."
 


Greener and Cleaner: Self-Cleaning Solar Panels



Keeping solar panels clean in the dusty desert -- an otherwise ideal environment for harnessing the Sun's power -- is a challenge that a team of Boston University (BU) engineering faculty and graduate students is cracking, according to the summer 2014 issue of Bostonia. Currently people tending solar arrays must spray desalinated, distilled water on them.
 
"That might not sound like a big deal, but if you have millions of square feet of solar panels out in a desert, it ends up being costly -- especially if water is a scarce resource," says BU grad student John Noah Hudelson.
 
The technology Hudelson and the research team is developing creates an electrostatic field on solar panels that causes "dust particles to levitate, dipping and rising in alternating waves (the way a beach ball bounces along the upturned hands of fans in a packed stadium) as the electric charge fluctuates."
 
It takes seconds and uses only about 1/100th of the energy the panel would produce in a day.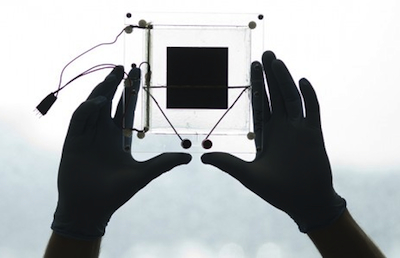 Prototype of the self-cleaning solar panels under development at Boston University. Photo by Cydney Scott.

Thanks to governmental grants and partnerships with two private-sector solar developers, the technology could actually become available commercially within the next three years.
 


British 'Sun-Block'?


 
At the other end of the clean-energy spectrum, several new green energy co-operatives have recently been blocked by the UK's Financial Conduct Authority, The Guardian's Adam Vaughan revealed Friday.
 
The decision, which appears to have little precedent, may jeopardize the future of community initiatives to produce local renewable power and break the hegemony of the 'Big Six' top-earning electricity and gas providers.
 
In a letter to the government body, Labour MP Tom Greatrex noted, "This sudden change threatens a model that combines the twin goods of decarbonisation and community involvement in energy." 

The letter speculates that the narrow definition of member participation in co-operatives could be the problem, although this does not explain why similar applications were previously accepted. In any case, the fates of green energy initiatives in any country are worth watching carefully; industry will get away with anything that we let them get away with in influencing government.
 


Much Ado About Methane



Explosion holes in Siberia -- deep craters apparently formed after warmer-than-usual temperatures the last two summers caused permafrost to thaw and collapse, emitting gas under great pressure -- are probably not emitting dangerous levels of methane, according to climate scientist David Archer, in an article for RealClimate published Aug. 13.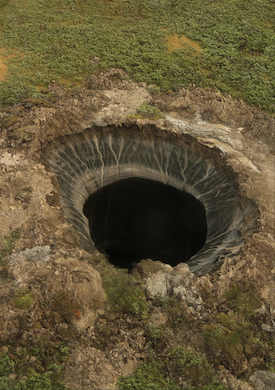 Mid-July photo of a recently discovered crater in the Yamal Peninsula, in Yamalo-Nenets Autonomous Okrug, Russia; AP photo.


Discovery of three such holes in mid-July sent the media scurrying to quote researchers' theories on how they formed and, more importantly, what they might mean for global warming if current trends cause more methane eruptions from the Earth's crust.
 
Archer explained that the relatively small size of holes limit the volume of methane escaping them, and estimated approximately 20 million closely concurrent explosions would be required to release the amount of gas others had predicted.
 
While admitting the potential for warming oceans to increase methane feedback, Archer concluded, "I still feel that the future of Earth's climate in this century and beyond will be determined mostly by the fossil fuel industry, and not by Arctic methane. We should keep our eyes on the ball."



If a Butterfly Flaps Its Wings Near Fukushima…



In a series of studies published in the Journal of Heredity on Aug. 14, serious biological effects have been revealed in non-human species from the Fukushima nuclear disaster in Japan. The studies show abnormalities in butterflies, plants and birds -- from population declines to widespread genetic damage.
 
Dr. Timothy Mousseau of the University of South Carolina, lead author of one of the studies, explains that, "A growing body of empirical results from studies of birds, monkeys, butterflies, and other insects suggests that some species have been significantly impacted by the radioactive releases related to the Fukushima disaster."
 
The studies hypothesize that exposure to ionizing radiation -- in particular, chronic low-dose exposure, the kind 'officials' tend to downplay -- has led to genetic damage and mutations. Pending additional studies, it's possible that ionizing radiation is far more detrimental than the public is being led to believe.    



Army Corps of Engineers to 'Fess Up, Finally



After decades of polluting without disclosure, the US Army Corps of Engineers has agreed to reveal the extent to which its hydroelectric dams along the Columbia and Snake rivers are contaminating those waterways with petroleum lubricants and PCBs, according to an Aug. 4 Associated Press report.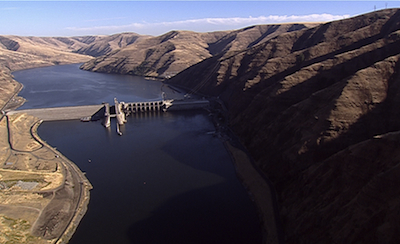 Washington state's Lower Granite Dam on the Snake River, built by the Army Corps of Engineers. Public comment on their plan to dredge the river closes Sept. 22. Photo by Idaho Public Television.


The agreement reached in US District Court earlier this month ends more than a year of litigation, following more than a decade of activist concern.
 
"There have been several large, high-profile spills in the last decade that made it harder for them to ignore this issue of oil on the river," said Brett VandenHeuvel, Columbia Riverkeeper's executive director.
 
Under the settlement, the Corps must submit to the authority of the US Environmental Protection Agency (EPA), and report any pollution incidents directly to Columbia Riverkeepers. The Corps must also apply to the EPA for pollution permits, something it has never done for the dams on the Columbia and Snake rivers.  



So Toxic, Even Bacteria Won't Eat It



Although many of the toxins released into the Gulf of Mexico following 2010's Deepwater Horizon oil spill have been metabolized by bacteria, the bacteria failed to mitigate the most toxic contaminants, Florida State 24/7 reported July 30.
 
Polycyclic aromatic hydrocarbons (PAHs), a group of compounds that are present in crude oil and can cause long-term health problems (including cancer) are still at large.
 
"Those PAHs could persist for a long time, particularly if they are buried in the ocean floor where lack of oxygen would slow PAH degradation by microorganisms,"said Florida State University researcher Olivia Mason. "They're going to persist in the environment and have deleterious effects on whatever is living in the sediment."
 
The best chance of removing PAHs from the Gulf was to skim the oil slick off the surface of the water mechanically. Any chance of mechanical removal was sabotaged by use of the dispersant Corexit, which only served to make things worse, as this video from the Worcester (Massachusetts) Polytechnic Institute demonstrates.    



Barcodes for Protected Species? It's In the Genes



Scientists in Wales are developing cutting-edge techniques used to identify animals and plants from just a tiny sample of their genetic material for use in the fight against illegal plant and animal trafficking, The Guardian reported Sunday.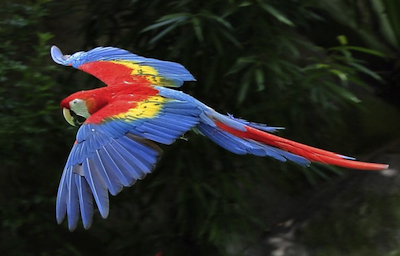 A scarlet macaw; birds are the most common contraband, with the U.S. State Department estimating that two million to five million wild birds are traded illegally every year. Photo by Douglas Janson under a Creative Commons license.

Called "DNA barcoding," it relies on a sequence of genes specific to a species yet without too much variation within the species. Canadian scientist Paul Hebert pioneered the technique in 2003.
 
"As something goes on to the red list, [collectors] want it, and people go to huge lengths to own these things," Natasha De Vere, head of conservation and research at the National Botanic Garden of Wales, told The Guardian.

Tactics such as plucking a parrot to ship live, since it will re-grow its feathers, or sending root cuttings of a plant, make it difficult to accurately identify confiscated species.
 
In 2012 the Barcode Wildlife Project secured funding from Google; South Africa, Kenya, Nigeria and Mexico have gotten involved, and Nepal and a South American country are about to get started.
 
Said David Schindel, one of the scientists on De Vere's team, "We want to develop a database not just for research but one that will stand up in court."
 
Yours & truly,



Amanda Painter and the ECO editorial team

You may forward Planet Waves Monsanto Eco to your friends. They can sign up for this free environmental newsletter from Planet Waves. View this edition as a webpage.

Planet Waves Monsanto Watch (ISSN 1933-9135) is published each Tuesday evening in Kingston, New York by Planet Waves, Inc. Publisher: Eric Francis Coppolino. Editor: Amanda Painter. Business Manager: Chelsea Bottinelli. Web Developer: Anatoly Ryzhenko. Research, Writing and Editing: Planet Waves Monsanto Watch is produced by a team consisting of Elizabeth Michaud, Amanda Moreno, Amanda Painter, Amy Elliott, Carol van Strum, Len Wallick and Chad Woodward.




Business and Astrology for the Individual Talent



Dear Planet Waves Reader:

Since I started my career as an astrology consultant, there have been a few constituencies that have shown up for work rather dependably, and one of them is independent artists and other people working in a freelance capacity. Another has been people wanting to move from more conventional careers to less conventional ones, you might say going off the corporate grid.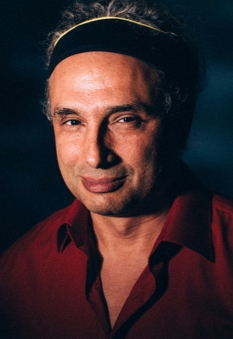 Eric Francis, astrologer and longtime business consultant for independent creative people. Photo by Jeff Bisti.

I have guided many people through the process of following their dream of being free agents, of being more financially independent, and of learning how to profit through their creative talents.

Though I cover nearly anything in my astrology practice, I especially love helping people find their financial independence through their talent.

Last week we released the Good as Gold set of readings, which are devoted to just these topics. I've taken the best of what I have learned as a consultant and an astrologer and have presented it in 12 sessions of 45 minutes to one hour, organized by zodiac sign. You may listen to a complimentary audio preview here.

I started from the premise that there is a connection between self-esteem, applying one's creative talent, and advancing professionally and financially. Then I cast charts for the 12 signs and rising signs, and told the story utilizing both astrology and what I have learned from my clients in many years of helping facilitate their professional independence.

Then I blended this with the current transits -- the Uranus-Pluto square, Jupiter in Leo, and the bold expression of Pisces, to name a few -- and have created something entirely original in all of astrology and business coaching.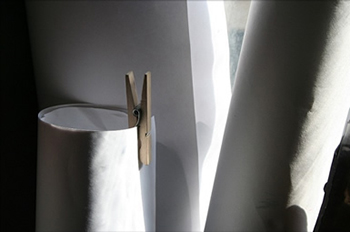 Is it possible to turn art into money? it's been done many times, and usually does not happen by accident.

I cover strategies for getting your creative energy to flow dependably, to avoiding gumption traps, to collaboration, to financial strategies for success.

The financial strategies include utilizing money well, and accessing resources other than money; working with investors; the structuring of time; how to access your discipline; and many other topics germane to building and professionalizing your talents.

For just $79, you get approximately 10 hours of solid ideas, motivational and inspirational speaking and tangible strategies to advance your cause and offer the world your gift. This is an amazing value -- my retainer fee for business consulting is $1000, which my clients pay because I get them results. In these readings, I distill the best of what I've learned and present it to you in a clear, easy to understand format.

Start by listening to your Sun and rising signs, then branch out from there. For each sign I suggest where else you can listen for additional information specific to key topics that come up in your reading.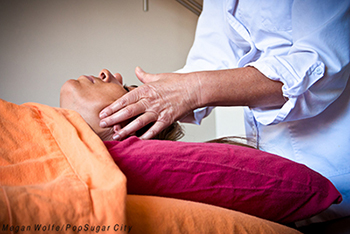 Eric assisted his longtime client Debora Silverman find her way into her career as an acupuncturist.

No matter where you are in your professional life -- just getting started, looking for a way to jump right into what you want to do, to someone advanced in your career, looking to make a move, these readings will help you clarify your thoughts and come up with a plan of action.

What you will feel the most is that I believe in you. I trust that your talent has a place in the world. I have faith that you have what it takes to do your real work.

These readings are also excellent for anyone curious about their current astrology, and astrology students who want to learn the art of how to apply astrology to an important question or topic.

Access to Good as Gold includes participation in a live conference call that will be held the last week of August, where you can bring your questions to the table and hear what others have to say about their own creative and professional nexus.

I think you will love this project -- I had great fun doing it, and I'm eager to year your response. Thank you for your business and for trusting me as your astrologer.

with love, your astrologer,


To unsubscribe,
click here
e Wiki
|
Friends
|
Editors
Contact Us
Copyright © 2013 by Planet Waves, Inc. All Rights Reserved. Other copyrights may apply.
Some images used under Fair Use or Share Alike attribution.