New York, June 21, 2016 | View as Webpage | Visit Our Boutique


This Week on Planet Waves FM

Our Wild World, Mars Stationing Direct and The Tunguska Incident



Dear Friend and Listener:

In this first Planet Waves FM of the season [play episode here], I offer a dramatic interpretation of the wild headlines that are flying past our news feeds: The United States Senate approving assault weapons for domestic terrorists, billionaire Donald Trump's campaign is broke, top cops in Oakland and New York City busted, the Stairway to Heaven lawsuit and the "Brexit" vote -- the U.K.'s referendum on quitting the European Union.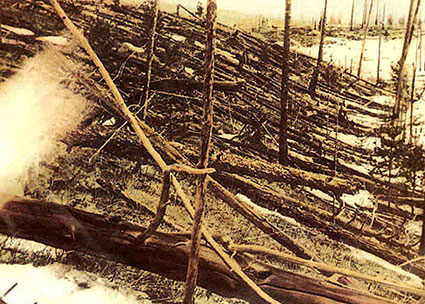 Damage from the 1908 Tunguska incident -- a probable meteor burst -- as seen in 1929 on Leonid Kulik's expedition.

In the second segment I give my last reading on Mars stationing direct, which takes place at 7:38 pm EDT (23:38:14 UTC) on Wednesday, June 29, 2016.

This is Mars direct in Scorpio, so Mars will be taking all that Scorpionic energy for a ride around the solar system the next two years.

As mentioned, if you missed the spring reading and are wondering what the holy heck has been happening to you the past 10 weeks, here's a way to find out.

In the third segment, in honor of my closing song, I describe what is known as the Tunguska event -- a meteor that exploded above Siberia around this time of year in 1908. I read the chart, and play an incredible piece of music by the incomparable Alan Parsons.

Other music for this edition is by Alison Moyet, formerly of Yazoo.

I plan to take next week off from Planet Waves FM, in honor of Mars direct and taking a little breather. The weekly horoscope, Planet Waves TV and a surprise new feature will all be prepared in advance and will be published on schedule.

Planet Waves is sponsored by your subscriptions. Find out why proofreading is going to save the world, and is worth paying for.

With love,


Planet Waves (ISSN 1933-9135) is published each Tuesday and Thursday evening in Kingston, New York, by Planet Waves, Inc. Core community membership: $197/year. Editor and Publisher: Eric Francis Coppolino. Web Developer: Anatoly Ryzhenko. Designer: Lizanne Webb. Finance: Victoria Pomante. Astrology Editor: Amanda Painter. Astrology Fact Checker: Len Wallick. Copy Editor and Fact Checker: Jessica Keet. Eric's Assistant: Cortney Britton. Client Services: Amy Elliott. Media Consultant: Andrew Marshall McLuhan. Research, Writing and Editing: In addition to those listed above, Planet Waves is produced by a team consisting of Fe Bongolan, Kelly Janes, Amanda Moreno and Carol van Strum.
---
Feel Your Way to the Truth with Your Cancer Reading
"It all comes down to daily devotion; to karma yoga."
Dear Cancer Sun, Moon or Rising:

That's one of Eric's messages for you this year: It all comes down to daily devotion; to karma yoga. And it applies to your relationships as much as it does to matters of your reputation and authority.

He was describing Saturn in your charts this year. That process is ongoing, and it involves Neptune: the planet of visions and dreams, which is in fellow water sign Pisces. You have a balance to strike between discipline and flow.

In fact, there are so many planets in water signs as you start your solar year (the July 4 Cancer New Moon chart is practically squishy with water-sign activity) that your long-range goals require you to be highly attuned to feeling your environment now, and fully integrating it into your awareness. As Eric has phrased it:

"Put your emphasis on feeling your way to the truth; feeling your way to the future; tapping into your intuitive sense of what is correct."

Your Cancer Illumination Kit can be pre-ordered now. This is the 2016-17 Birthday Reading you've been eagerly awaiting.

You'll get a combination of two audio segments (at least 30 minutes each) and a video tarot reading. And if you pre-order, you can lock in the discounted rate of $19.97 -- the price increases when the reading publishes.

"Eric, your readings are always beautiful and useful. I recommend them to anyone thinking about purchasing. You guide but also ask the listener to engage with their lives. Humans don't just get transformation for free and you are very precise in telling us where to look."
-- Shelley Stearns

You don't have to look far for the "transformation" Shelley mentions. In fact, you can access Eric's guidance and inspirational, perspective-shifting ideas from the comfort of your own home.

Illuminate the cycles of astrology influencing your relationships, home life, career, creativity, spiritual healing, core identity and community roles. Pre-order your Cancer Birthday Reading for 2016-17 today.

Yours & truly,



Amanda Painter
Planet Waves Astrology Editor


---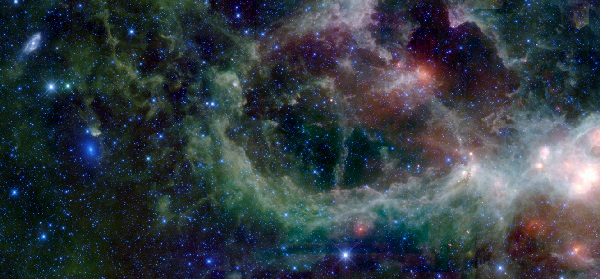 Did you miss Eric's experiential astrology seminar, The Astrology of Now, on June 18? The class recording is already available at the
Planet Waves Boutique
, and includes all class materials. Find The Astrology of Now and
all of Eric's classes and readings there
-- including readings for all 12 signs -- at affordable prices for such high quality and lasting value.

This Week on Planet Waves
Note: Both Judith Gayle and Rob Moore have discontinued their columns on Planet Waves for individual reasons. We wish them all the best for the future, with love. -- The Editors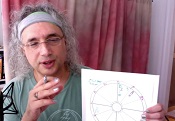 Sagittarius Full Moon and Summer Solstice in One

Today's edition of Planet Waves TV looks at the combination of summer solstice and Sagittarius Full Moon that we're now experiencing. Eric also offers offer additional preparation for Mars stationing direct in Scorpio on June 29. That's coming up fast -- get ready. Please subscribe to our YouTube channel.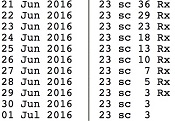 Fulcrum Moment

"Were you to skip all the rationales about what you are and are not supposed to do, and what is supposedly appropriate, how would you answer the question: who do you want?" Eric discusses the 'trifecta' of the Sagittarius Full Moon, the Cancer Solstice and Mars stationing direct within ten days of one another.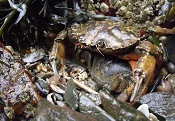 Thoughts on Approaching the Cancer Solstice

Recent events have lots of people wanting to retreat into a metaphorical shell of some kind; to protect the tender parts of ourselves with some form of armor, or to turn the hard parts of ourselves toward the world. Leading the full edition, Amanda Painter explains we need to stay present in our sensitivity.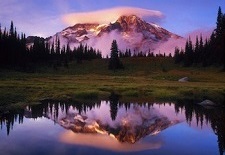 With Love to My Queer Community

At a loss for words after the Orlando nightclub massacre and feeling detached and numb, Amanda Moreno describes her realization that, this time, it is her community that was targeted. And that perhaps the biggest stand she can take is to keep loving and to keep being wildly and unapologetically herself.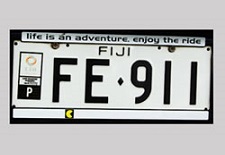 Tests

With the shootings in Orlando, Florida, and in Britain under the lights of the summer solstice and the Full Moon, Fe Bongolan asks if we are ready to test our resolve while facing our fears. We need to embrace more complexity in our lives to stem hatred. What will it take to set fear aside and grow?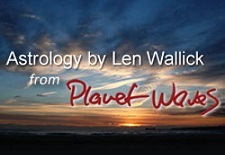 Adjustment

Our new astrological season carries with it an imperative to adapt to its climate by adjusting who you are and what you are doing -- whether the motivation to change comes from inside or out. Len Wallick describes the relationship of Mars in Scorpio stationing in aspect to Uranus and Eris in Aries.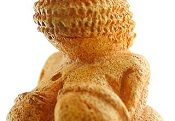 Until I Sing

Even the witty, subtle Jane Austen found space in her final completed novel Persuasion to take a dig at obese people. Two hundred years later, Amy Elliott notes that media stereotyping is disgracefully unchanged -- and she's had enough. This article is a rant from a fat lady who is finally unapologetic.






To unsubscribe,

click here

. To unsubscribe from all future Planet Waves emails,

please write to

cs@planetwaves.net Copyright © 2016 by Planet Waves, Inc. All Rights Reserved. Other copyrights may apply. >>
Some images used under Fair Use or Creative Commons attribution.