New York, Jan. 10, 2017 | View as Webpage | Pre-order Your 2017 Reading


This Week on Planet Waves FM

David Bowie: Hot Tramp, We Love You So



Dear Friend and Listener:

It's been one year since David Bowie departed the physical plane. Today's edition of Planet Waves FM [play episode here] features a reading of David's chart and some selections of his music.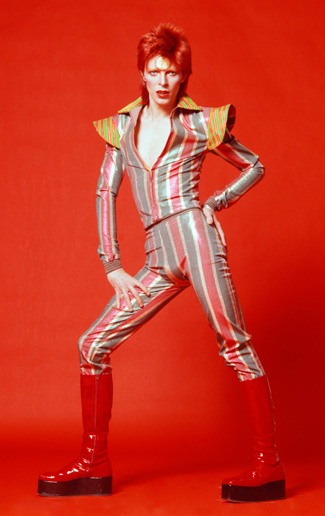 David Bowie

I take a close look at the lyrics to the song Blackstar, title track of his last album, released on David's 69th birthday, Jan. 8, 2016. [Purchase on Amazon or iTunes.]

I begin with a look at the current astrology, stretching from Mercury stationing direct in Sagittarius two days ago, to the Full Moon that takes place Thursday morning (6:33:55 am EST, 11:33:55 UTC).

The beauty of this Mercury direct is its conjunction to the Galactic Core and the potent centaur planet Pholus. The cosmic fire of the galaxy is passed to the idea-oriented, mentally illuminated planet Mercury. Then just after the Full Moon, Mercury returns to task-oriented Capricorn, all of which translates to "action is the fruit of knowledge."

One of my messages about David Bowie is how he gave men permission to be something other than the rigid model of male gender that's imposed on society. In the third segment I tell the story of an experience I had a few weeks ago wherein a professional dominatrix put me into the mind and consciousness of a woman for about an hour.

I describe the sudden and unexpected reorientation I experienced, including different rules about how to converse, my orientation in social space, and the sensation of being objectified into a thing.

In the last segment, I take a look at the chart of the inauguration of Donald Trump, coming soon to a country near you. I consider the suggestion of a reader not to worry so much about politics.

This program is presented free from commercial interruption. Our sole sponsorship comes from your memberships and product purchases. If you're not already a member, please sign up today.

Planet Waves FM is published by the nonprofit Chiron Return, Inc., is affiliated with the Pacifica Radio Network, and is distributed by Planet Waves.

Thanks for being a fellow traveler in our mobile city of light.

With love,


Planet Waves (ISSN 1933-9135) is published each Tuesday and Thursday evening in Kingston, New York, by Planet Waves, Inc. Core Community membership: $197/year. Editor and Publisher: Eric Francis Coppolino. Web Developer: Anatoly Ryzhenko. Special Project Designer: Lizanne Webb. Finance: Jonathan McCarthy. Astrology Editor: Amanda Painter. Astrology Fact Checker: Len Wallick. Copy Editor and Fact Checker: Jessica Keet. Eric's Assistant: Gale Jazylo. Client Services: Amy Elliott. Media Consultant: Andrew Ellis Marshall McLuhan. Music Director: Daniel Sternstein. Bass and Drums: Daniel Grimsland. Additional Research, Writing and Opinions: Amy Jacobs, Cindy Ragusa and Carol van Strum.


An Actual Tradition: 19 Years of the Planet Waves Annual



Dear Friend and Reader:

Each year at this time, I am busy creating the Planet Waves annual edition. It's an Internet tradition but it's also a tradition in my life. I also consider it an invention: a way to get you a solid, detailed and authentic astrology reading, with information that makes a difference in your life -- astrology that you remember and come back to -- for a very modest fee.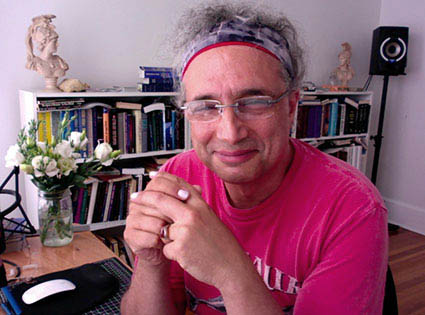 In the Planet Waves FM/TV studio area.

Every year is a fresh reading with a new perspective, taking up the astrology of the moment. After many years of research and practice, I am able to use current transits and get more detail than most astrologers are able to get with a natal chart.

The Planet Waves annual is one of a kind. There is nothing else like it in the business: an alive, immediate, accessible reading of the astrology that is happening right now and in the coming few seasons. The readings work for your Sun sign and your rising sign. This is not astrology for the personality: this is astrology oriented on your deepest spriritual growth. I bring all of my learning, all of my talent and more than 10 hours per sign to these readings.

I write with the intention of being motivational and inspiring, as well as factually informative about the astrological influences you will actually experience. I also think of it as a kind of yearbook, recording the story of our moment, the issues that were occupying our thoughts, and the breakthroughs in astrology and astronomy. Every annual is created taking into account the newest planetary discoveries of the era when it was created.

Read more...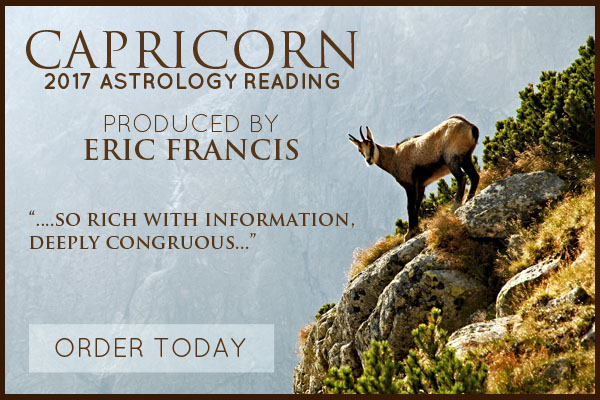 Get Instant Access to Your Capricorn Audio



Eric has published the two astrology segments of your 2017 Capricorn Birthday Reading, in the midst of his work on this year's annual edition. He designs the audio birthday reading so it takes a different approach to your astrological forecast -- making it an amazing complement to the annual that you can listen to now.

The tarot portion will be recorded in the near future. Once the tarot portion of the reading publishes, the price will increase again.

You can still order your 2017 birthday reading at a discounted price of only $24.97 -- and get instant access to the astrological inspiration you need today to begin 2017 on the right foot.

"It's like Eric was talking directly to me. Everything he said is what has been happening." -- S.R., longtime Planet Waves fan

This Week on Planet Waves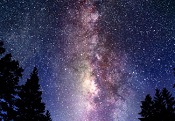 Remembering What You Might Forget "We need to remember that we have cosmic origins, even if we don't remember what they are." Sunday morning, Mercury stationed direct in Sagittarius in a conjunction to the Galactic Core. Eric Francis explains how we can work with this energy to remember what is important and keep a sense of meaning.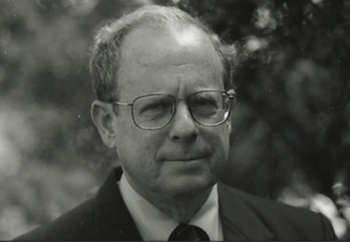 Jeremy J. Stone, 1935-2017 On Jan. 1, 2017, the world lost Jeremy J. Stone: a pioneering arms control advocate who served as president of the Federation of American Scientists (FAS) from 1970 to 2000. We republished this moving obituary by Steven Aftergood of the FAS Project on Government Secrecy.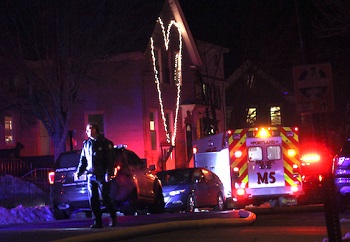 On my street this week Monday evening, Amanda Painter looked out her window to see the street swarming with emergency personnel and vehicles, lights flashing everywhere: one of the apartment buildings on the corner had caught fire. In words and pictures, she describes her community's response, and her own.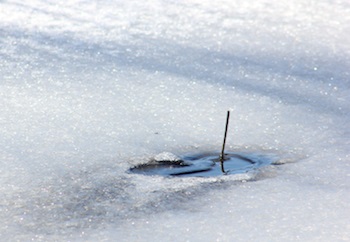 Mercury Direct: Write It Down, Speak It Without Fear In this week's full members' issue, Amanda Painter considers the astrology of Mercury's station direct, which took place on Sunday in a conjunction with Pholus, Quaoar and the Galactic Center. What might you say that could send a conversation out of control -- and what are you not saying, out of fear of doing just that?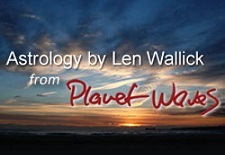 Time Machine The Full Moon in Cancer early on Thursday has the potential to function as a time a machine of sorts for you. No, you will not be transported into either the future or the past. Instead, a grand cardinal cross aspect (of which the Full Moon will be a part) will implicitly transport the past and future to you.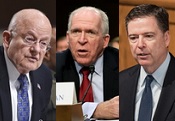 Democracy Now! Pick of the Week Journalist Glenn Greenwald examines the track record of intelligence chiefs, including CIA Director John Brennan, FBI Director James Comey and Director of National Intelligence James Clapper, who met Friday with Donald Trump to give him a classified briefing on alleged Russian cyberthreats. Latest Comics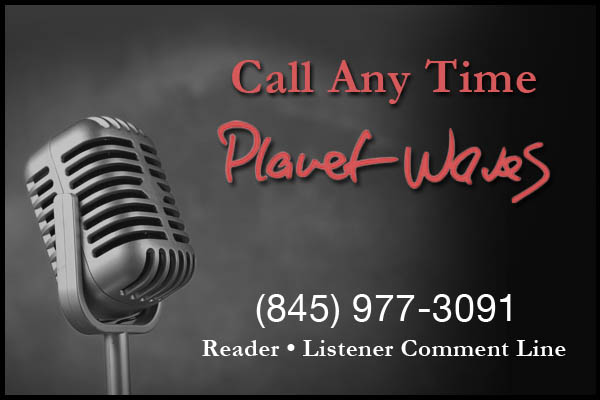 To unsubscribe,
click here
. To unsubscribe from all future Planet Waves emails,
please write to
cs@planetwaves.net
Copyright © 2017 by Planet Waves, Inc. All Rights Reserved. Other copyrights may apply. >>
Some images used under Fair Use or Creative Commons attribution.