Personal Note from Eric

"Everyone teaches, and teaches all the time."
— A Course in Miralces
As part of my daily work, I make myself available to teach astrology, writing and research skills. This happens in many ways, mostly through direct experience, and also in online forums.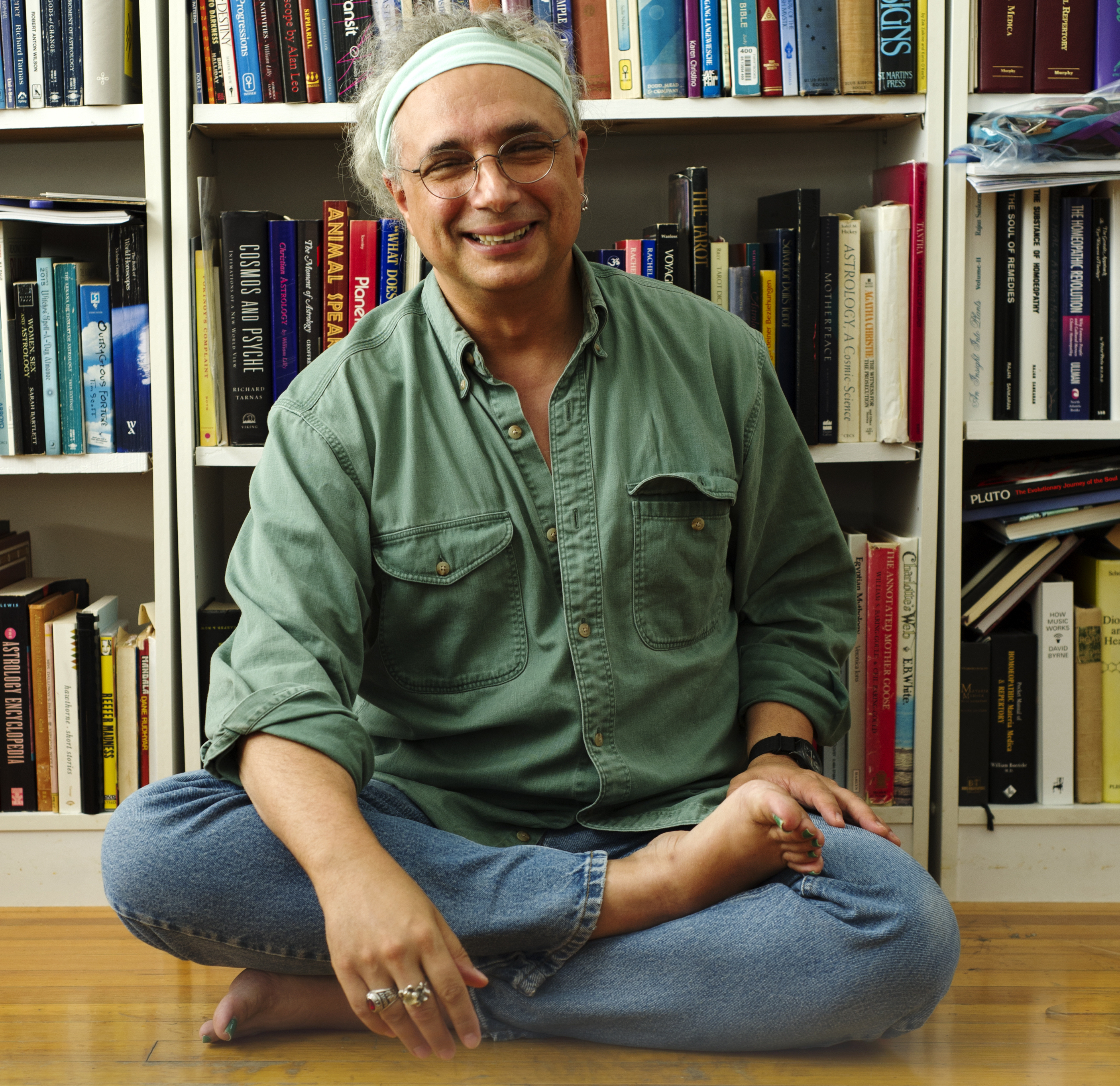 Each spring, I teach a new series of classes. All of my previous classes are available below, at an affordable price, in small compilations and as individual classes.
Each lasts three to four hours and will stand up to repeated study and note-taking. I believe that anyone who reads my articles regularly, and listens carefully to my readings and broadcasts can acquire an excellent astrological education.
However, the classes focus specific topics in detail.
Introduction to Classes
This is the comprehensive list of classes Eric has offered so far. Each is available for purchase individually or as part of a bundle, and gives you access to the full session and the class resources page. We'll be offering more classes this year, so keep an eye on this space and look out for announcements in our mailings. Thank you for your interest.
Introduction to Reading a Natal Chart – Order Here
Covering both ancient and modern interpretation techniques; this class will make you wonder why books make it seem so complicated. Eric covers core ancient rules you need to know, and provides you with two essential tools, then moves onto modern interpretation techniques using two example charts.
Be Your Own Astrologer, Part 1: A Class for All Levels – Order Here
There is the dimension to astrology that is pure craft and workmanship (rather than theory, or spiritual approach). This requires knowing how to use your tools and have them ready when you need them.
Be Your Own Astrologer, Part 2: A Class for All Levels – Order Here
The most basic elements of any chart are the Sun, Moon and the Rising signs. Yet you might think that good information on such elementary topics is only available to 33rd Degree Freemasons. What is a Moon sign? We will learn that, along with the Sun and the rising sign. In this class, Eric teaches the basics of how to identify and work with these three chart elements.
Retrogrades, Reincarnation and Re-Membering – Order Here
This one-of-a-kind investigation into retrogrades will introduce you to a simple-yet-bold technique for understanding these planets from a holistic point of view. If you often feel like you've lost, forgotten or cast off some part of yourself, understanding retrograde planets may be a key — a key that unlocks a process to making yourself feel whole.
Introduction to Tarot and Divination – Order Here
This journey to de-mystify the language of the Tarot prepares you for the larger realm of divination in all its forms. First, Eric will guide you through the skill of asking a question to receive an answer. Next, approaches to reading the visual imagery of any Tarot card (rather than trying to memorize a set of meanings). Receive expert advice that prepares you to jump in to your own practice of the Tarot.
The Astrology of Now – Order Here
"The crack between the worlds…is a timeless zone, the gateway through which you will again begin to participate in the adventure of creation." In The Astrology of Now, we take the present moment as our starting point and begin the adventure from here. The Uranus-Eris conjunction is about what is happening to our minds now, under the influence of global networking technology and the "mental robotics" of the Internet.
It's All In the Houses – Order Here
Turn the key and unlock one of the most useful — and easy — elements of astrology in this dynamic class. This class requires no previous technical knowledge of astrology, only an awareness of life and physical environments. Eric uses tangible, everyday-life examples to walk you around the chart wheel, explaining the organic order of the houses, and how houses interact with the signs of the zodiac; and shows you how to apply them in your own life.
Karma, Reincarnation and Astrology – Order Here
In this first-time-ever workshop, Eric reveals what he's learned in 22 years of reading charts and many more years on the spiritual path. The natal chart is nothing but a picture of karma — that we need to work out, work through, and use to find a path forward.
Eroticism: The Cosmic Mirror – Order Here
Get the lowdown on astrology and sexuality from someone boldly curious and creative about the subject — who has heard it all. This class is designed to get underneath society's (and astrology's) usual (less than hopeful) ideas about sex and relating to other humans, and see how many fresh ideas come out of the chart.
Business, Finance and Astrology – Order Here
Bear in mind how emotionally charged the money issue is. It relates to our parents and to the values of our families; it's intertwined in relationships; and it's connected to self-esteem. This class focuses on some of these emotional and psychological aspects of money; using both example charts and the charts of students.
Astrology Revealed – Order Here
What exactly do you do with your natal chart? Well, it's more like, what can you do? How do you make it your own creation? Eric introduces tools and techniques that he's developed, from personal study and experience with clients, which will help you put your chart to work for you. Astrology is a growth tool, an inventory of your resources, a guide to your relationships, and a picture of your mission on this planet. This class is in parts: lecture, discussion, and a chart reading demonstration with a live client.
Introduction to Chiron – Order Here
In her book Bringers of the Dawn, Barbara Marciniak introduces the idea of the system buster: someone whose role is to shake up the established order and bring in something new. That's one purpose that Chiron plays in astrology: finding the fulcrum of change, or the weak link in any system, and revealing a place where change is necessary, and then providing a corrective force. This class covers Chiron in Aries, natal Chiron, transits of Chiron (done with a live client), and the major themes of healing, mentorship and handling ancestral material. The class is in parts: lecture, discussion, and a chart reading demonstration with a live client.
Key Life Transits – Order Here
Barbara Hand Clow popularized the term "key life transits" in her book The Liquid Light of Sex. Eric picked up on the idea, and starting in the mid-1990s, explored the lifetime transits of more than 1,000 clients. He calls them "threshold transits" — gateways and points of no return, which flow together as one lifetime pattern. In addition to Chiron transits, there are Pluto square Pluto, Neptune square Neptune, the returns of Saturn, Uranus opposite Uranus and the Uranus return. We speak of these transits in theory, and see how they work in the lives of class participants.