New York, March 3, 2015 | View as Webpage | Get Your Pisces Reading
Virgo Full Moon: Live Call-In Edition of Planet Waves FM
Dear Planet Waves Readers and Listeners:
First, I've just posted the new (recorded) edition of Planet Waves FM, featuring the charts of Leonard Nimoy and George Harrison. You can listen to that excellent program now.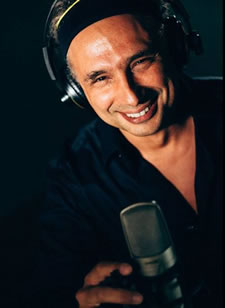 Photo by Jeff Bisti.

In honor of the Virgo Full Moon,
I will be hosting a live, 90-minute call-in edition of Planet Waves FM at 8 pm EST / 5 pm PST on Wednesday
, March 4, 2015. Bring your thoughts, your questions, your ideas, your dreams and your visions.
We can talk about the Virgo Full Moon or any other aspect of astrology, the end of the Uranus-Pluto Square, the impact of the digital age, sex, relationships, astrology, mysticism, politics, music or art. There, that covers everything except geology. But if you're a geologist, I've got a question for you, that I will state when the program is live.
To participate by phone, call (425) 440-5100. The alternate number is (904) 900-6992. Then enter guest pin code: 472091# 
Callers may enter the conversation late. It will be recorded and made available as a replay, so you may also listen later.
Or use this link for the
full list of dial-in numbers
.
You may also listen 
live via Internet at this link
.
Please spread the word to your social media accounts and email contacts. You can find this letter
as a webpage here
, which you may then post.
Looking forward to speaking with you!
Lovingly,

Your Pisces reading is recorded and will be ready first thing Wednesday morning. Last chance to purchase with the pre-order discount! Click the picture below.
To unsubscribe,
click here
e Wiki
|
Friends
|
Editors
Contact Us
Copyright © 2015 by Planet Waves, Inc. All Rights Reserved. Other copyrights may apply.
Some images used under Fair Use or Share Alike attribution.