New York, Feb. 26, 2015 | View as Webpage | Order Your Annual Reading




Pisces Reading: Focus on Neptune and Chiron



Dear Friend and Pisces:

As you probably know, Neptune and Chiron are in your sign. I am about to do the Pisces birthday reading, and my plan is to focus on these two planets. There is more going on, and I'll tell you about that.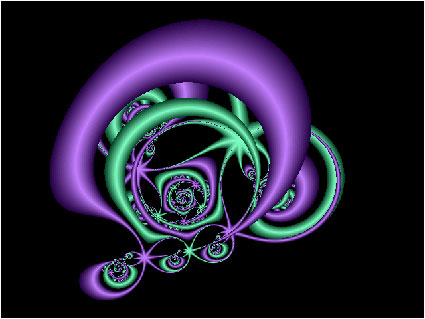 Fractal created by the physics department, University of Wisconsin.

For example, Saturn has suddenly entered the lives of Pisces people in a big way -- but I am going to start with the planets in your sign. If you are Pisces rising or Moon, you will definitely want to hear this as well. Chiron won't be back in Pisces until  February of 2061, so get it while it's hot. 

It's not easy to get good information about Chiron. In fact, it can be rather difficult. There are many misunderstandings;many incomplete thoughts. That is not necessary; experience is a big help.

I've been working with Chiron since I began studying astrology in 1994, and have refined my ideas in many discussions with Chiron pioneers including Melanie Reinhart, Barbara Hand Clow, Zane Stein and Dale O'Brien -- that is, the best of the best. Even Rob Hand, the Papa Smurf of astrology, has given me some excellent keys to Chiron.

Along the way, I have developed many methods and approaches to the topic, and in this reading I'm going to share them with you. Your reading will be in three sections -- two of astrology, and a third of astrology afterthoughts and a tarot reading. You will have access to the chart and spread that I use, and also access to last year's reading. And there's also an extended written interpretation of your sign.

In many ways Pisces is a natural home of Chiron. Chiron in Pisces is the perfect description of the spiritual quest or crisis of your sign; Chiron is the perfect focusing lens for the subtle, even sublime energy of Pisces.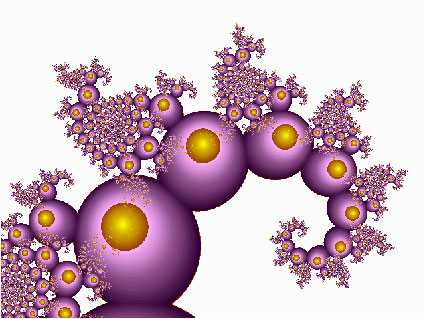 No ordinary language or imagery describes Pisces, but fractals do it beautifully. Here is another one from the whiz kids in the University of Wisconsin physics lab.

You might think of Chiron as the process of turning inspiration into art and spiritual yearning into healing.

Indeed, Chiron is the patron saint of healing. His archetype emerged at a time when the holistic movement was just getting going -- when homeopathy, chiropractic, naturopathic medicine and herbalism were just starting to be accepted as serious modalities. I will relate all of this to your reading.

Neptune presents certain challenges as well, but also offers an abundance of inspiration. That is balanced by Saturn in Sagittarius, crossing the angle of success and ambition in your chart.

Truly, this is the perfect combination of influences. Neptune is adding contact with something seemingly beyond this world, and Saturn is ensuring that you will make use of that inspiration in a useful and tangible way.

Your reading will be done next week, in time for the Full Moon. You may get it now for the reduced pre-order price of $24.95. 

I know you'll love it. I am a natal Sun Pisces (with Chiron in Pisces). I am very curious to see what comes out of this reading. It's always a surprise…always great fun. I know something is brewing and I cannot wait to share it with you.

Please sign up here, and I'll be whispering in your ear within a few days.

Lovingly,




P.S. Not a Pisces? This would make a fantastic gift. And if you're Pisces rising or Moon, this is for you.





To unsubscribe,

click here e Wiki

|

Friends

|

Editors Contact Us Copyright © 2015 by Planet Waves, Inc. All Rights Reserved. Other copyrights may apply.
Some images used under Fair Use or Share Alike attribution.