New York, April 18, 2014 | View as Webpage | Customer Service: Chelsea (206) 567-4455




And How Does All of This Astrology Affect Me?



I never thought you would ask!

Today I published an article to Planet Waves subscribers focusing on the extraordinary astrology that comes into full strength next week. You're invited to read that article.

Earlier this month, after many months of research and prior writing (with The Mars Effect as my main warm-up), I recorded the 2014 Spring Reading, which looks at how the grand cross pattern influences your sign and rising sign. The package contains all 12 readings, which are 40 to 45 minutes each.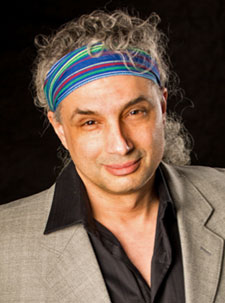 Photo by Jeff Bisti.

These readings are relevant now, but they will serve you for years. They will be helpful today. I predict that you will listen more than once and take notes. Play them in six months or in 2017 and they will still be relevant.

Each reading vibrates with a different message, looking at both the grand cross and then the specific astrology within your sign. For example (not including all the signs here), I cover Uranus in Aries for Aries, the eclipse in Taurus for Taurus, Jupiter in Cancer for Cancer, Mars retrograde in Libra for Libra, Saturn in Scorpio for Scorpio, Chiron and Neptune in Pisces for Pisces, and so on.

The readings are then cross-referenced -- I recommend what other signs will be helpful for you to listen to. This is an awesome astrology product.

These readings are easy to follow, spoken in plain English. They are passionate, alive, motivational and a fantastic use of astrology. In terms of my recorded readings, I believe this is my best work, so far.

If you're curious, there are three short recordings you can listen to for an idea of what I cover and the tone of the readings. You can listen to three samples from the readings as well as my welcome message to the project. You can also listen to my preview of the readings (recorded before I started). Those pages have other fun resources.

The full set of readings is $59. That is about what you will pay for many database-created reports on other websites. For that, you get 12 personal, friendly, extremely useful readings by me, which you can share with your household. Here is the link to purchase.

Please let me know how you like these readings. Thank you for doing your metaphysical shopping at Planet Waves.

Lovingly,


To unsubscribe,
click here
e Wiki
|
Friends
|
Editors
Contact Us
Copyright © 2014 by Planet Waves, Inc. All Rights Reserved. Other copyrights may apply.
Some images used under Fair Use or Share Alike attribution.