Not Just Strangers in a Strange Land



Dear Friend and Reader:

I'm on horoscope-writing duty today, so I only have time for a brief hello -- though I want to check in and share a few thoughts. First, though, welcome or welcome back to the many people who are responding to our membership drive. If you're a new or returning subscriber -- thank you SO much for actively participating and getting the benefits of what we do.

I can't remember how many times I've used the term "the world spinning off its axis" to describe the news. A good few times, I've compared the front pages of newspapers to the made-up headlines in Robert A. Heinlein's Stranger in a Strange Land, which chronicle world events surrounding the main plot.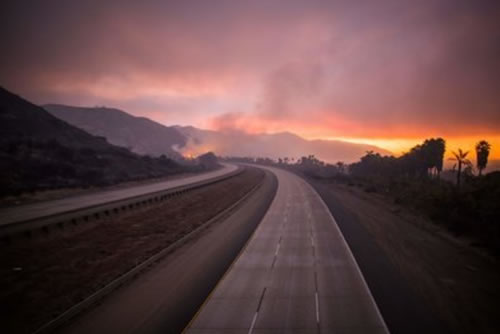 View southward in Los Angeles along the 101 freeway. Photo: AFP.

That's the one about a human raised on Mars (child of astronauts presumed long dead) returning to Earth and causing the biggest uproar in history. Yet the news this week tops them all. And things are only likely to get more (shall we say) impressive as the next few seasons and years unfold. 

The central feature is the Saturn-Pluto conjunction in Capricorn, synonymous with the U.S. Pluto return. The New York Times quoted me recently as saying that "we are entering the biggest point of reckoning in American history since the Civil War."

Let's see -- Los Angeles is burning out of control, and not from riots, but from global warming, which many politicians pretend is not real. An accused child rapist seems likely to be seated as a U.S. senator. An admitted (and proud) sexual predator is the president of the United States. 

A rogue nation has developed thermonuclear bombs, and the missiles to carry them. The president was slurring his speech so badly that people are questioning whether he was having a stroke. That was during an event calculated to do nothing other than stir hatred and divisiveness among Middle Eastern nations, which could lead to attacks on U.S. embassies. 

A federal prosecutor is picking off former public officials one by one, and circling ever closer to the president. There have been a total of four indictments and two guilty pleas -- and the administration began just 10 months ago. A police officer was sentenced to 20 years for shooting an unarmed man who was fleeing from him -- the first time anyone can remember this actually happening. Millions of acres of national monument land have been opened to oil drilling and fracking.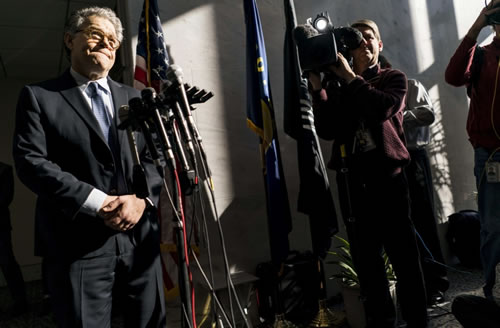 Al Franken outside his senate office responding to charges of sexual misconduct. Photo: Washington Post.

And on and on and on.

The current astrology is a mash-up in Sagittarius, as Saturn clears the Galactic Core and heads to Capricorn and an aspect to the Aries Point. Mercury retrograde lasts through Dec. 22, three days after Saturn enters Capricorn and a whole new phase of history begins.

In these weeks, pay attention to what you do, say, sign or otherwise commit to. Keep your priorities set on the truly meaningful matters of life.

What we're witnessing isn't even the new normal. It's the opening act to what will be a kind of endgame. And we will need one another's love and support -- beginning right now. I mean this literally, and directly. Help anyone you can, so long as nobody is hurt in the process. Offer your support wherever you notice it's needed. Solve any problem that you can. Use your resources to make things easier for people. Buy meals for homeless people. Refer people to those who can help them. Whatever you can do. Think of this kind of transaction as your basic function in life.

Through this time it's going to be essential that we keep our spiritual footing. This might involve meditation (I keep hearing people say they've started up their practice again). Really, though, it's about being friendly. To sum up the teachings of Jesus, Buddha and the Beatles in a few words, we need to be friendly to one another.

We need to remember that trust is a voluntary act; and that as a poet once wrote, without love in a day, insanity is king. Most of all, we need to remember that our healing process is not about what happens out there but rather what happens in here. We are past the point where spirituality can be some abstract philosophy.

Before I return to the horoscope project, I have just one more thought. We've seen public figures, media figures and various celebrities fall like flies in the inferno of sex crimes, misdemeanors and misdeeds that are being revealed.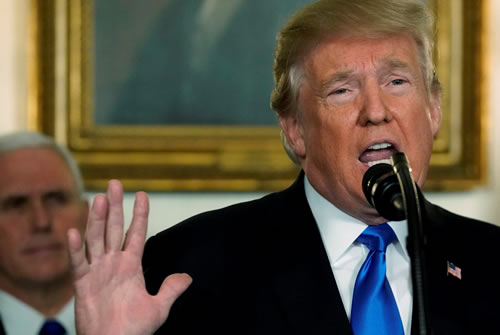 Donald Trump speaking about Jerusalem yesterday, slurring his speech. The clock is rapidly ticking backwards on his presidency.

Many people are hopeful that this is some kind of watershed in relationships between men and women. I am not convinced. In fact, I am skeptical. While this is potentially true, it's going to take a lot more than getting rid of the bad eggs. It may feel good to see these guys get taken out (it does not, to everyone), but that's not exactly healing.

There's also the rapid breeding of mistrust and a chilling effect in the social atmosphere. We're now living in a world where any man can be considered a potential creep, molester or rapist. Those who were bitter and who believed this was true are likely to get more so, as their worldview is reinforced. 

There are many factors in the underlying ground that must change before society changes. Do not count on anything in the world making things better or safer for you. 

We have to do that for ourselves. That is an option, and if we want it, we must be willing to do the work; and that work begins with trusting. Difficult as it may be, impossible as it may seem, dangerous as you may think it is. It's a good thing that trust starts with trusting yourself.

Back to the horoscopes. By the way, I've said quite a bit about the sexual predation issue and how we might heal in the current Planet Waves FM.

Thanks for tuning in.

with love,




PS -- There is always an interesting conversation happening on my personal Facebook area. I post the latest news developments, and moderate the discussion.
"Jealousy is a disease, love is a healthy condition. The immature mind often mistakes one for the other, or assumes that the greater the love, the greater the jealousy -- in fact, they are almost incompatible; one emotion hardly leaves room for the other."

"Consider the black widow spider. It's a timid little beastie, useful and, for my taste, the prettiest of the arachnids, with its shiny, patent-leather finish and its red hourglass trademark. But the poor thing has the fatal misfortune of possessing enormously too much power for its size. So everybody kills it on sight."

"It's up to the artist to use language that can be understood, not hide it in some private code. Most of these jokers don't even want to use language you and I know or can learn . . . they would rather sneer at us and be smug, because we 'fail' to see what they are driving at. If indeed they are driving at anything -- obscurity is usually the refuge of incompetence." 

-- Robert A. Heinlein, Stranger in a Strange Land 

New Features Added:

Understanding Key Life Transits of Saturn, Chiron and Uranus


 
Dear Friend and Reader:

The Art of Becoming is your 2018 annual reading. This is my 20th time at the rodeo! And that's a good thing, because to write about the transits of the coming year will take experience. If you're new to the discussion of this project, I've linked a letter in the last paragraph.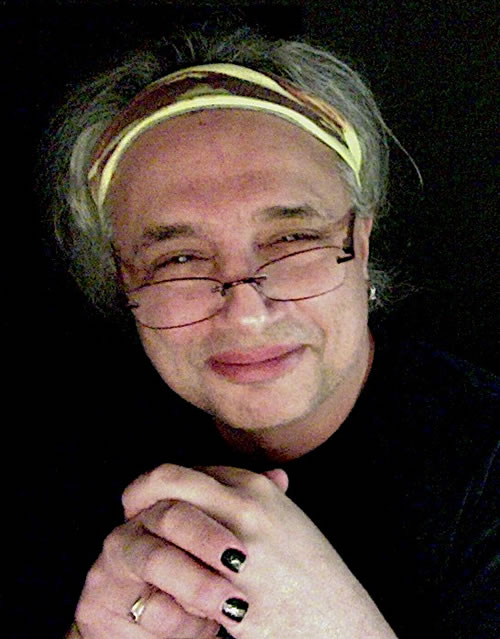 Eric Francis.

I've added three new features to The Art of Becoming, for those who pre-order all 12 signs: videos that cover Chiron in Aries, and Aries Chiron returns; Uranus in Taurus, and Uranus oppositions; and Saturn in Capricorn, including those two Saturn return groups (first and second). These cover many age groups and sub-generations.

These videos are included if you pre-order all 12 signs. Then they will be spun off as separate products. They will not be included with post-publication orders, or single-sign orders. Each will be offered separately for $37.37 each.

I've wanted to do transit readings like this for years! One distinction about my astrological career is that rather than predicting transits, I've been listening to my clients tell me the stories of their transits for more than two decades.

The current pre-order price is $99, which includes written readings for all 12 signs, plus the Saturn, Chiron and Uranus video presentations. Those will be published before the written readings, by the way.

Delivery is expected in January. That's the time estimate, based on 20 years' experience doing this project. If you're curious to read more about The Art of Becoming, here's a detailed letter describing how I do the readings and what they contain.

And if you have not read your 2017 reading, you may do so here at no charge.

Sign up today. The next price increase will be soon!

Thank you for trusting me as your astrologer, and for participating in Planet Waves.

With love,


Harnessing Steam with a World on Fire: Mars Enters Scorpio



By Amanda Painter

It feels almost as though the world is catching on fire. Between the far-reaching GOP tax bill, Trump shrinking the Bears Ears and Grand Staircase-Escalante national monuments, the continuing wave of sexual harassment and assault accusations, and even actual forest fires in southern California, much seems to be burning in one way or another -- and that's just in the U.S. It can be hard not to feel overwhelmed, but the astrology offers some clues for how to handle it.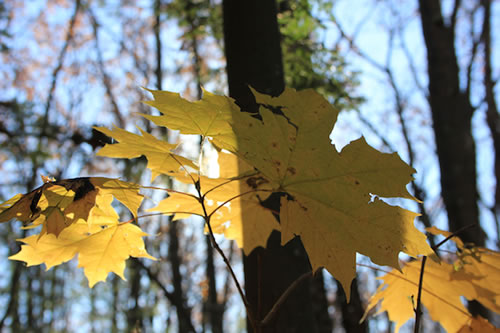 Photo by Amanda Painter.

Right now, there's significant activity in all three fire signs -- especially Sagittarius.

In Aries, we're still under the influence of the Uranus-Eris conjunction, joined by asteroid Pallas.

Leo is hosting the lunar North Node and asteroid Ceres.

All of those objects and points are in conversation with a whole stable of critters in Sagittarius: Venus, the Sun, Mercury, centaur Pholus, and Saturn -- plus others. Several of these planets and objects are making conjunctions to the Great Attractor (a powerful deep-space phenomenon) and the Galactic Core, which is the center of our Milky Way galaxy and a 'cosmic homing signal'.

In other words, there's an astrological image of a great, swirling fire that is mirroring one of the prominent sensations of our daily lives right now. You might be wondering whether to look for a bucket of water; or to stop, drop and roll; or to run away screaming. It's like everyone wants to call a metaphysical version of 9-1-1. But who would the firefighters be?

In a sense, we all are. Each of us holds some personal responsibility to engage with the world for the good of all. The question is often "How?" You might need to pull on your personal oxygen mask and take care of yourself first.

Yet, if you're someone who's feeling 'fired up' rather than burned out or choking on smoke, it could be that you can take a slightly different role. Fire can be very useful when handled carefully, and some people have a greater affinity for it and skill with it than others. Other just need to learn some basic safety tips to join those ranks.

Read more...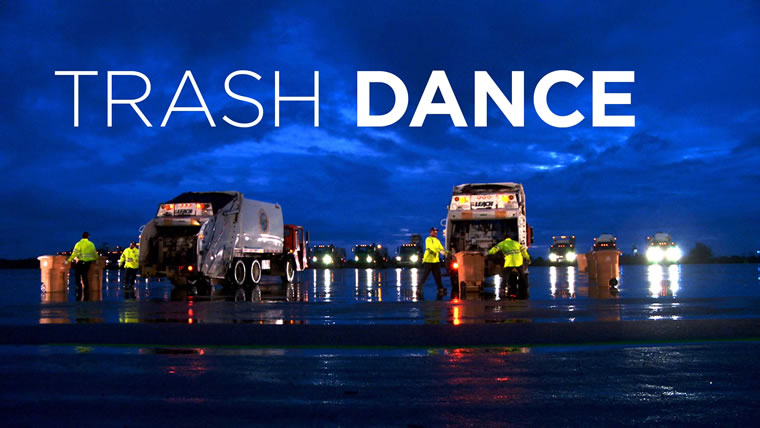 From the live performance of Allison Orr's Trash Dance project, featuring Austin, Texas, sanitation workers. You'd never believe that someone could operate a crane as sensitively and beautifully as Don Anderson does, if I tried to tell you; just have to watch the movie. Photo by Andrew Garrison.

Another (Wo)Man's Treasure



By Amanda Painter

Plenty of people make art out of other people's trash. But how many people see the beauty and artistic potential of the workers who pick up trash, recycling and yard waste for a living?

In the 2012 documentary film Trash Dance, filmmaker Andrew Garrison follows choreographer Allison Orr as she spends a year convincing Austin, Texas, public works employees to join her in creating an unusual public dance piece. Attending training meetings and riding along on trash pickup routes (and helping when she does), Orr gradually wins over two dozen men and women whose work -- and pride in their work -- normally goes unseen and unappreciated.

Her efforts culminate in a one-time performance on an abandoned airstrip in the rain, in which these employees and their trucks perform a surprisingly beautiful performance of movement, accompanied by live original music, in front of thousands of appreciative audience members. Along the way, Garrison and his editors interweave the stories of those involved through eye-opening interviews and telling moments of collaboration.

I saw Trash Dance at a local arts venue Tuesday night, followed by a Skype Q&A with Garrison. The film is surprisingly moving, often utterly delightful, and clearly comes from a place of honest curiosity and respect for its subjects and their inherent human beauty. Which is little wonder; according to Orr's bio, her work:

"…challenges audiences to expand notions of dance and performer while posing the question: who and what can be presented on stage? Orr finds the raw material for her work among the stories and everyday experiences of ordinary people, spending months researching and immersing herself in the community she is engaging. Uncovering that which is essential to the life of a community but often goes unnoticed is central in Orr's work, as she seeks to give voice to people who may be marginalized or frequently overlooked."

With all that is going on in the world, and with the astrology we're working with, marginalized voices seem to be gaining in power and importance. You can buy or stream the full Trash Dance film here.

This week on Planet Waves FM

The Remarkable Conjunction of Mercury, Saturn and Pholus



Dear Planet Waves FM Listener:

I don't want to say much about this week's program [play episode here]. I will say a little.

First I want to thank the many people who have responded to our membership drive for Planet Waves, and your supporter drive for Planet Waves FM.

When you respond, my life gets easier. I can hire the help that we need to deliver your horoscopes, articles and Planet Waves FM, and I can sleep better at night. You support a locally sourced, organic and homegrown media outlet that is in no way beholden to corporate America. I get to come to work and say what's on my mind.

If you haven't ever made an investment in Planet Waves or if you're a former subscriber who wants to come back, you are most invited. We are better than ever, delivering a daily horoscope (along with weekly, monthly and staff-written horoscopes); articles that chronicle the strange, beautiful, scary, erratic times in which we live; and many other features. 

Thank you for making an investment in us -- whether it's a dollar a month, or $1,111 a year.

As for this week's program, I cover the utterly unique astrology of the moment (as promised, chart below). Then I give a long talk about dharma.

Finally, I venture into the waters of seeking a deeper understanding of the sex crimewave that is, in true Pholus fashion, emerging and emerging in a seemingly endless stream. I take this on the most personal level, describing what a healing process might be like, telling some crazy family stories from my mob of incestuous Sicilian relatives, and ending with a discussion of two tantric principles: Principle One, women in harmony around powerful men, and men in harmony around powerful women; and Principle Two, seeking inner gender balance, and what happens when we excommunicate from ourselves the feminine aspect of both men and women.

Thank you for tuning in. 

With love,


Monthly Horoscopes and Publishing Schedule Notes



Your extended monthly horoscopes for December were published on Wednesday, Nov. 22. We published your extended monthly horoscopes for November on Thursday, Oct. 26. Please note: we normally publish the extended monthly horoscope on the first Friday after the Sun has entered a new sign. Aries (March 20-April 19) -- If you've lately experienced a rather tense or disruptive period, this week you'll probably feel a little more like yourself. With an ongoing question, you're beginning to realize that the answer is perhaps found within you, and in your place in the world, as opposed to in a specific relationship. By being your own champion, you're likely to uncover something important regarding your goals, or your forward trajectory, that you may have previously missed. -- by Amy Elliott. For your Eric Francis horoscope this week, please see this link. Taurus (April 19-May 20) -- Cultivate diplomacy within your relationships this week. If you experience frustration or annoyance with partners, remember first that both you and they are adults. Avoid getting embroiled in spontaneous arguments. If there's an issue you need to bring up, do so in a planned way; then speak calmly, and be open to the possible responses. In all your interactions, listen carefully to what is being said. Above all, don't be afraid of sitting with uncertainty for a while. -- By Amy Elliott. For your Eric Francis horoscope this week, please see this link. Gemini (May 20-June 21) -- Anything is possible before it happens. Even if you sit back and put your feet up and do the absolute bare minimum, there is a nonzero probability of someone handing you a life of luxury on a plate. Unless you've been born into wealth, however, that probability is close enough to zero that you can regard it as such. Besides, where's the adventure in that? You're made of finer stuff anyway. So take hold of the energy that's emerging into the realm of your daily life, roll up your sleeves and get to work, just because you can. -- By Amy Elliott. For your Eric Francis horoscope this week, please see this link. Cancer (June 21-July 22) -- Mars entering your 5th house on Saturday might be considered the universal signal to hang loose and have some playtime, or to give free rein to your imagination. That said, your fun is likely to be all the more enriching if it has a purpose. Therefore, it's probably wise to consider the meaning in all you do, as much as possible, and in each personal connection you form. Applying consciousness to your acts in this way is a form of consecration, and makes life itself an offering to the Divine. -- By Amy Elliott. For your Eric Francis horoscope this week, please see this link. Leo (July 22-Aug. 23) -- There would seem to be a perpetual hunger in our culture for discernible progress and measurable results, and an eternal pressure to push forward. This is partly why these three-week Mercury retrograde periods can feel so disruptive: we don't understand the importance of downtime in the creative process. Yet sometimes ideas need to be left to ferment. This week, allow yourself some well-earned relaxation time. You'll be all the more refreshed afterwards. -- By Amy Elliott. For your Eric Francis horoscope this week, please see this link. Virgo (Aug. 23-Sep. 22) -- It's probable there's still more to be revealed in the matter of family or past experiences that you've been dealing with. To some extent you perhaps feel as if nothing could surprise you. Yet now you need to work through what you've already learned. Where possible, write down your thoughts, or confide in a trusted friend. Take the time to process everything properly, and let yourself feel what you need to feel, before moving forward. -- By Amy Elliott. For your Eric Francis horoscope this week, please see this link. Libra (Sep. 22-Oct. 23) -- This week you will potentially be offered a welcome boost either to your self-esteem or your resources, or both; but there is a condition: you must be willing to receive it. This may involve ongoing and conscious work, especially if there is something from your past, or in your deep psyche, persuading you that this good thing can't be yours. Whatever. Examine the roots of your reluctance, if you will; then banish it firmly and decisively from your mind. -- By Amy Elliott. For your Eric Francis horoscope this week, please see this link. Scorpio (Oct. 23-Nov. 22) -- Mars entering your sign Dec. 9 may bring some fresh inspiration, in particular relating to your understanding of yourself. You may discover a talent or quality you didn't know you had. In the rush to identify with specific cliques or communities, we sometimes forget that we are complex and multifaceted beings. Some old script might well have prevented you from seeing what you're truly capable of. You're about to find out; expect surprises. -- By Amy Elliott. For your Eric Francis horoscope this week, please see this link.

---
Sagittarius Astrology Reading by Eric Francis is Ready!