Thank you again for being so responsive to our membershihp drive. This has been deeply encouraging.

New York, March 16, 2017 | Read on Web

Dear Friend of Planet Waves:

It's been great fun writing this series of letters in our membership drive. I've written out ideas that I've been brewing for a long time, and each day's piece has seemed like the draft of a book chapter: a manifesto on the meaning and purpose of astrology.

I have others planned, including a piece on chaos theory and pattern recognition, some autobiographical stuff on the astrologers who helped me learn my craft, a message for young astrologers, and others. I'll write those in time. Thank you for being so responsive to our membershihp drive. At the moment I'm embarking on a new adventure, in the form of a daily horoscope in Gotham City -- the New York Daily News.

You can read my daily column on the News website, and we're likely to have a free email opt-in for our subscribers, so you get it in your inbox in our pretty format. 

Tonight, to help me get a leg up (and a belated birthday celebration), Amanda Painter and the rest of our copy team will be handling the Thursday edition.

I'll be back Monday, with the weekly horoscope and outlook for the next few days.

Friday is the third and final meeting of the Uranus-Eris conjunction till April 28, 2106. Over the past 18 months, I've said most of what I want to say about the conjunction -- except for one thing. Conjunctions are the beginnings of cycles. All of society begins a new cycle with this event, and where outer planets are concerned, the universe does not typically waste time getting started. 

All of the upheavals we're seeing in society, so much that makes no sense, the chaos for its own sake, and the struggle to maintain a sense of reason and order, can all be interpreted through this conjunction.

The thing to remember is that it's about us, not the world. Where a major conjunction in Aries is concerned, this is about our sense of self: our experience of being a person, and what you mean when you say "I am."

Our sense of self, and our perspective on the purpose of the body, are all getting twisted around by internet consciousness. Since we're all swimming and soaking in the internet, including right now, it's difficult to see this for what it is. I would encourage you to please take some time and get a handle on this. 

Get yourself to the point where you're synthesizing your own ideas without study guides. However, what I've written the past 18 months, largely with the help of the McLuhan family and in particular my study-buddy Andrew McLuhan, will get you started. Here's a link to a tidy resource area on the subject.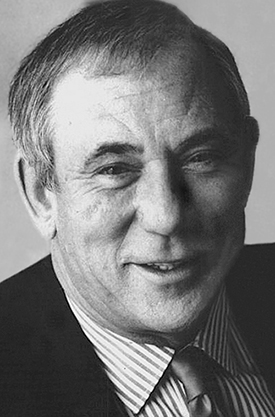 Patric Walker (1931-1995).

Some Love for Patric Walker



One of my as-yet unwritten pieces for this series is about how I learned to be an astrologer: the people who helped me, particularly at the beginning: Laurie Burnett who turned me onto Chiron and Alice Bailey; David Arner, who pointed me to traditional Astrology; and Dave Roell, who made sure I read (and understood) the right books and offered a nightly lecture for many months, paying the phone bill on his 800 number. 

I have many beautiful stories of wise and friendly people who know that astrology has one purpose only, which is to help you.

Among all these people, today I want to thank Patric Walker. I knew that astrology existed, and I knew some people who did it, and I was vaguely curious.  It was not until I started reading the Patric Walker daily horoscope that I was compelled to look deeper. Patric demonstrated the use of astrology. He proved that it could have a practical purpose. He made astrology accessible to everyone, even supposed non-beleivers.

A Brit born in New Jersey, this sweet soul with his Libra Sun and Pisces Moon is the person who mastered the art of timing in the daily column, and that voice of a trusted friend, always on your side, always looking out for your best interests.

Later I learned that he emphasized the outer planets: Uranus, Neptune and Pluto. He was working on an advanced spiritual level. The horoscope was his purpose. He left behind no other writing.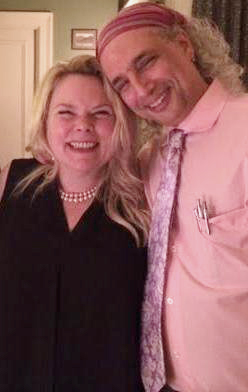 Eric and Madalyn at her birthday party in New York City last autumn.

At the time I discovered Patric, I was deep into investigative reporting on some horrid issues, such as the contamination of the planet with dioxin. Patric's calm, compassionate voice was truly a balm in those days: fresh air and sunlight coming in through a window, showing me there was more to the world than I was writing about. 

His writing was relevant, reassuring and meaningful -- printed on the pages of a daily newspaper, tucked into the back with Jumble and Family Circus.

I started my horoscope in April 1995. When Patric left us in October 1995, just six months later, I had this strange feeling of being on my own. I no longer had that beacon to orient by. In retrospect, this compelled me to grow into my role faster than I might have otherwise.

By 2002, I was writing horoscopes in the Daily Mirror, for which Patric once wrote many years earlier.

There are not so many jobs for daily horoscope writers. Thankfully the internet has allowed a few of us to keep the tradition alive. And then as if by providence or destiny or circumstance, sometimes a door opens.

In my case, a writer named Madalyn Aslan had other things she needed to do with her time on Earth, and last week helped arrange my taking over her column in the Daily News. Madalyn -- thank you.

Here we go!

Lovingly,


O

prophets & prophecies
immortal sages and archetypal mind
search your ancient caveats
tell me if you find
the direction
of these words and of this time.



A

s distant possibility bends
to random odds and scattered friends
who come together on this page
and with this pen
I remember: I am here again

-- e.f., from 313,
published 1986