Special Readings from Planet Waves
"Over the past several years I have been looking for a more in-depth approach to astrology and that has led me time and time again to your website. I really love the work being done at Planet Waves and have found such a deep resonance with your perspective and insights. There have been many times it has given me just the thing I needed to get me oriented and to see the way ahead." -- M. Porter
Dear Friend and Reader:
Eric Francis.
We're living at an astonishing crossroads culturally, as life in the digital age puts us all into contact with events, information, distraction and stress previous generations never knew -- not with the hyper-immediacy we're all trying to adapt to.
Reflecting this environment is some rare and pivotal astrology -- events Eric has discovered how to interpret with a keen, sensitive eye focused on your ongoing personal growth, healing and self-understanding.
And he's done so in four unique, broad-interest readings that are relevant beyond a single season, Sun sign or year
.
The readings listed below offer special insights into long-term or recurring astrology, which you can return to again and again; Eric pours his soul into sharing ideas about tackling real problems, using what he's learned from many, many consulting clients. The content of each is rich with applicable insights for many years to come; and they make excellent gifts.
If you have any questions, please feel free to call us on (206) 567-4455 or email
cs@planetwaves.net
. We'll be happy to help.
Yours & truly,


The Awakenings: Uranus Transits
If you were born between 1975 and 1981, you are experiencing one of the most important transits of your life -- the Uranian opposition. We all have Uranus somewhere in our natal chart, though this reading will appeal mostly to those born with Uranus in Taurus (approx. 1934-1941), Leo (1955-1962) and Scorpio (1975-1981).
We know you're experiencing Uranus in Taurus in some unusual ways. Everyone is feeling it, though those with strong Taurus charts, or born with Uranus in one of those ranges, will experience unexpected turns of events; it's Eric's role to help you make them productive.
This reassuring, informative reading will stand up to many playings and keep providing you with helpful insights and revelations. It's playable or downloadable on any kind of device.
Get instant access here
.

Time Traveler: Navigating Mercury Retrograde
In this neat, friendly one-hour audio reading, Eric summarizes his more than two decades' worth of wisdom on Mercury retrograde, what it means and how to work with it. Using forthcoming Mercury retrogrades as examples, he lends his expertise to helping you steer through this well-known and often misunderstood astrological phenomenon.
You'll also get a video on how to find Mercury retrograde in an ephemeris, plus some classic articles by Eric -- altogether your essential Mercury retrograde toolkit assembled on one page.
Get instant access here
.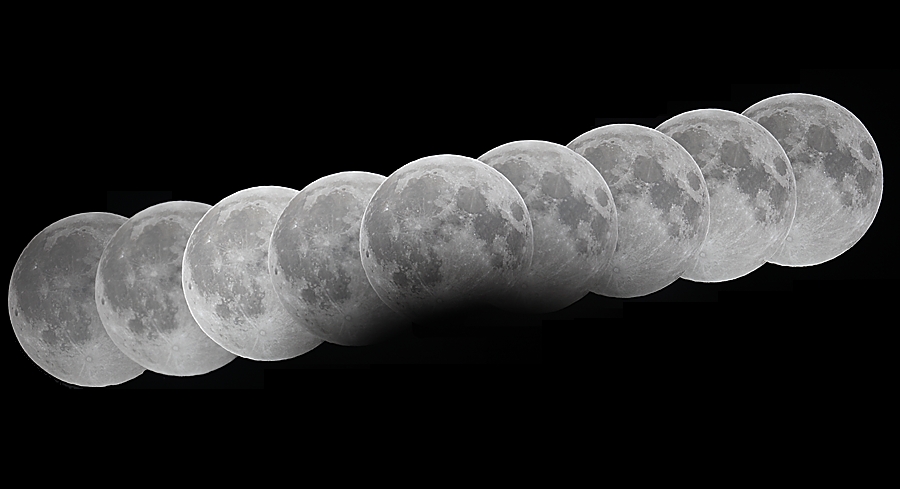 Eclipses Reading 2019-2020
Eclipses are challenging -- and they are amazing. It would be all too easy in today's overwhelming environment -- especially if you feel like you're struggling -- to be fearful of these events. After all, the ancients did not regard them favorably. Yet now we understand how engaging with eclipses through awareness and intentional action can be a key way to harness their potential for our personal growth and wellbeing.
This 90-minute audio reading is a discussion of all things related to eclipses, in any sign -- with a focus on Cancer and Capricorn. You can listen to it as a current astrology reading with lots of helpful, easy to follow instruction; or you can take it as an astrology class, unlike any other. Play this a few times and you will actually understand what eclipses are and how they work.
Get instant access here
.

Generations: Astrology of the Millennials
In this groundbreaking, first-of-a-kind reading, Eric speaks directly to millennials and their families, offering practical ideas on some of the most pressing issues facing young people and their families today: sex in today's culture, changes in the economy, school debt, and the impact of the digital age on self-concept and relationships. He tells the story through the lens of astrology, informed by his 25 years as a committed youth and student advocate.
Presented in four parts -- Overview of Astrology, 1981-2001; The Impact of the Digital Revolution; Sex is Not Porn / Porn is Not Sex; Career, Education, Vocation and Debt: Digital Retrieves Medieval -- the studio-quality audio files are playable and downloadable in all formats, and are sure to give you a sense of relief and potential -- whether you're a millennial or the parent of one.
Get instant access here
.
---
To unsubscribe, click here. To unsubscribe from all future Planet Waves emails, please write to cs@planetwaves.net. Copyright © 2019 by Planet Waves, Inc. All Rights Reserved. Other copyrights may apply. Some images used under Fair Use or Creative Commons attribution.