Lastest Call for Combined Discount on 2019-20 Annual
Hi everyone! We are going to do the product split between RESET 2019 (audio) and INTELLIGENCE 2020 (written) on Friday. The price for each set of 12-sign readings will be $88 in the first offering and the combined price will go up to $144. Get it while it's hot!.
Dear Friend and Reader:
As you may know from scanning the astrology websites, 2020 promises to be quite a year -- and 2019 is preparation for those events. They include the Saturn-Pluto conjunction and the Jupiter-Saturn conjunction -- two world-changing aspects in one year.
The 2019-2020 annual reading is called
INTELLIGENCE
. That's the one thing we need to make it through the global crisis, and for many, their individual crisis. It's the one thing we need to make the most of our lives.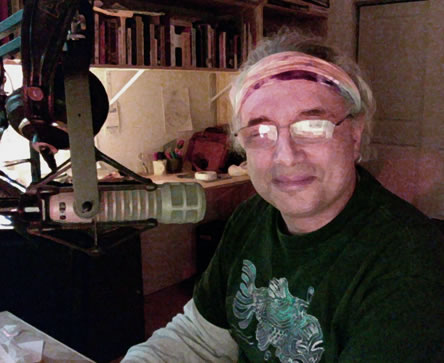 I'm underway recording and writing the 21st annual edition of Planet Waves. I will be setting aside all but the most essential other work to write and record what amounts to an astrological radio serial and an astrological adventure novel.
In that edition, I'll be looking at the astrology up to the Jupiter-Saturn conjunction of Dec. 21, 2020. In this edition I am returning to the format of audio and written, which I have not done for a couple of years.
For the first time that I know of, I'm planning to have the audio format, called
RESET 2019
, ready by Dec. 31, in time for New Year's Day listening. Then the written portion, looking at 2019 and 2020, will be out some time in February.
Tonight is the last call for the
combined 2019-2020 annual edition, including both years at one price
, which is now $122. The audio readings include original music by Vision Quest.
Soon, I will be splitting the two projects,
and offering each separately for $88 or combined for $144
. Individual sign sales for each year will begin at $44. So tonight's offer is a significant discount on what promises to be a beautiful, helpful and reassuring astrology resource.
You may also place your order by phone, by calling (845) 481-5616.
This will be my 21st annual edition, coming at the end of the 20th year of Planet Waves. If you're curious about past annual editions,
you may visit them here
. (Scroll down and you will see the list of years.)
Thank you for being a Planet Waves customer, and for trusting me as your astrologer.
With love,

PS -- If you upgrade to a Backstage Pass,
you will be eligible for a special discount on the INTELLIGENCE annual edition
. Write to us, or call (845) 481-5616 and we can upgrade you by phone. It may take us 24-48 hours to get back to you, but we will. Be sure to state your phone number twice.
---
To unsubscribe, click here. To unsubscribe from all future Planet Waves emails, please write to cs@planetwaves.net
Copyright © 2018 by Planet Waves, Inc. All Rights Reserved. Other copyrights may apply.
Some images used under Fair Use or Creative Commons attribution.