New York, Feb. 1, 2015 | View as Webpage | Order Your Annual Reading


Notes from a Resonant Universe: Cosmophilia Feedback

Dear Friend and Reader:

It's been about two weeks since we finished Cosmophilia: You Belong Here. This is the 2015 version of our annual project, which includes actual astrology readings for all 12 signs, and a collection of articles by our readers, on the theme of belonging.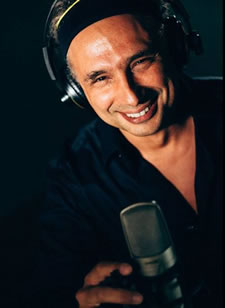 Photo by Jeff Bisti.


The readings include two 30 to 40 minute audio sessions, plus a written interpretation of about 4,000 words. Each reading represents about two to three full working days of my time. The readings are built to last -- they will be relevant even in a year or three years, though they are designed to help you tune into what is happening right now, and make the most of the opportunities you have today.

This page includes ordering details for instant access, as well as a link to samples of the readings. You can get all 12 signs (recommended) or one at a time. I suggest you listen to at least your Sun sign and rising sign (if you know it).

Feedback from our customers has been pouring in, and I thought i would share some of it with you. It's easier for people who experience the work to share their experience than it is for me to predict the experience. 

What I can say is that I introduce my work knowing that everyone will experience it differently. I offer many specific ideas, though also work in a circumspect way that leaves room for you to bring the meaning to the reading. I take a gentle approach, and view myself as a catalyst more than anything else.

This morning I received this letter from a Cosmophilia customer. She wrote, "I have already listened several times to the audio, drifting in and out and picking bits here and there, each time with a new deeper resonance."

Yes! Exactly how the readings are designed to be used.

She continues, "I have suddenly discovered that it is my value to stand behind people when they are launching new projects, or support them in a day-to-day journeying. I have always noted that trait in me, and over the years kept 'falling' back into it and always felt that I was letting myself down for feeling at ease in that role, rather than standing in the lime light role.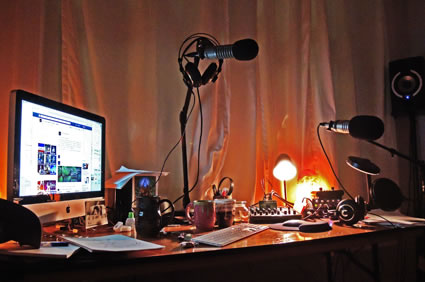 Planet Waves FM production area, where Cosmophilia was recorded.


"Thank you for clarifying this issue for me. I now stand proud in my value. And suddenly, other avenues are opening too."

I've chosen to leave the responses below in longer form, rather than the usual little bursts of "how wonderful" feedback that websites love to post, assuming you don't have more than one second to read a comment.

If you decide you're interested in Cosmophilia, you may find out everything you need to get access at this link. Later in the month there will be a live conference call, where you can share your thoughts and ask questions about your reading. That's included with one or more signs.

I think you'll like reading this feedback. It's truly encouraging in a world where so much seems to be so wrong.

with love,



PS -- There is a large section of Cosmophila that is open to everyone, which includes articles by many different writers. Also, you may listen to the free audio preview here.

PPS -- Thanks to Lizanne Webb for all this gorgeous Cosmophilia art, and to Amanda Painter for selecting and editing the comments below. We have shortened some of them a bit, but left in as much as possible.




Client Feedback on Cosmophilia: You Belong Here



WOW...I have read and listened to Cancer (Sun) and Virgo (rising) three times.

Eric, I don't really understand how you do what you do but to say you are a seer is such a vast understatement.

Please accept my huge Thank You for what you are making possible. These are confusing times and you are, without putting too fine a point on it, facilitating light in the darkness.

-- Tricia







Your work is of the highest quality and you are truly a gifted astrologer sharing your talent and gifts with the world. Thank you for the inspiration of seeing a true artist working at such a high level of professionalism, alchemy and truth arrived at by your obvious dedication to your work and ongoing studies.

I am a Sagittarius and your reading confirms, informs and inspires me in what I am and have been experiencing.

Thank you for all your great solid work over the years and in this latest work, "You Belong Here." Your gift, talent, dedication and hard work in service to Planet Waves and thus the world is much appreciated.

-- Kathleen







I write this every time dear Eric -- and I'll write it once again -- I don't know how you do it.

You pinpoint and walk me through every single thing that I'm experiencing right now -- you understand that my main focus is on work -- and how to get to a place I long to reach but am not sure how (or where for that matter). And as you so rightly say, the kind of work I'm happiest in is when I'm of service to others in some way -- and a part of me dies a little when I'm not doing this. It's taken me a long time to understand this fact.

I am also in the process of becoming who I really am (as you say) -- which is another huge part of my life that you address brilliantly. And last but no longer least -- my heart and mind are turning towards love again after many, many years -- and this too you write about superbly. I also find it incredible the way you bring up the writing aspect -- as this (from a technical point of view) is one of the skills i've developed most in my work over the last year or so -- and I've come to know that every skill I've learned in my working life will eventually also be used for another purpose.

You fill me with joy and hope and wonder. Thank you. Xxxx

-- Liz


---

Hi Eric,

I am born in Pisces, with Virgo ascending. I read and listened to your 2015 interpretations for both signs and I truly appreciate the balanced approach of the intuitive spontaneous reading and the more structured/rational written article.

It is the first time for me to read the Cosmophilia and I am happy with the discovery.

Your readings on Pisces resonated deeply in my soul and hold true in my life. Thank you for seeing me/us! You are very gifted and we are lucky to get access to your wisdom.

With gratitude and love,

--Catalina







Thank you for these insights Eric, it explains exactly where I am.

I will reread the report many times to keep me on track, I am in my sixties now and it is so important for me now that I have time, to work on the things that are the hardest for me. That is: dreaming and the setting of goals for what I want in the months and years ahead.

-- Anne

"The whole world whispered, at the right time."

~Paul Simon's words, beautiful and inspiring. I'm waiting for when the world comes together once again, to whisper at the right time, or maybe sing out loud and shout out in joy and bring about a new pulse to the Universe, reverberate into the deep core of our Earth and crescendo like waves into everyone's soul.

-- Aiyana


---

Wow! Thank you so much, Eric, for your sensitive and wise interpretations of the 2015 Virgo Cosmophilia, validating everything I have known about myself (especially that I do not belong here, having a very "other" home) and also I am grateful for the advice. It has been my experience of the transits as you have explained them, with the patterns in my life, and as you say, understanding those patterns really helps in grounding ourselves.

I have taken away a lot from this reading and specifically I have placed the following as "truthbombs" on my mini-desk calendar: "Liberation is when the clearing process and the creative process both morph into the same thing"; "Use your senses and your mind to work together to guide you through an astonishingly complex, variable maze that is your life right now"; "Confidence is knowing when you know"; "Awareness and choice are handled as parts of the same thing"; and my favourite for today: "Give yourself credit -- plenty of credit -- for what you've accomplished, for the difficulties you've come through and the difficulties you've avoided." Brilliant!

-- Cath







Eric -- the tears are streaming down my face. That was one of the most powerful astrology readings I have ever had (and I've only read the written portion; I haven't yet listened to the audio).

As someone with six planets in Virgo splayed across my first and twelfth houses, you can imagine that most comments I receive are "You poor thing." To have an astrologer who really 'gets' Virgo takes my breath away.

This year's report has touched something very deep within. Most importantly you have moved me further along the path of truly liking who I am. You have inspired me to open up to that creative and financial capacity I hold deep inside, to the ability to manifest beauty, freedom, feeling better about myself, and an ability to focus efforts into something that I consider real and worthwhile, as you say in your report.

-- L.S.







THANK YOU, THANK YOU; BRILLIANT WORK -- LOVING IT.

-- Jane


---




Wow. The content is blowing my mind -- and I love the music too.

-- Lynsey


---


Eric, have I told you lately that I philia you? Well, I do. 

Love you!

-- Stacy







After reading your intro to Cosmophilia, I feel more connected to life and everything around me. I've been following you for years and it still amazes me how your words can bring me right back home -- to my soul. And to feel a part of something much bigger than myself.

Thank you, Eric, for helping us all to stop our crazy whirlwind lives long enough to appreciate them and remind us that we are more than just these physical bodies. You truly have a gift and I, for one, feel very blessed that you share it so lovingly and beautifully. My deepest gratitude!

-- Kelly Parratt


---


Eric, you validate me. I am only speaking to the part one audio. Every single word and sentence had powerful connection to the reality of my existence. Nothing you said that I had not figured out already from other teachings and my own internal awareness -- at this point in my life -- but toward the end note how important the small moments in any relationship are and that I am one who knows that this kind of connection is the most important reason we are here now; god that confirmed everything I have known.

You articulate my plight with such exact precision -- I am in awe.

-- Jim






As always Eric, your writing and understanding are profound and transformative!

-- Wauketa

---


Eric as a Taurean sun rising as well as moon I find your reading particularly resonant. It Gives me courage to continue on the path. Many thanks!

-- Karen






To unsubscribe,

click here e Wiki

|

Friends

|

Editors Contact Us Copyright © 2015 by Planet Waves, Inc. All Rights Reserved. Other copyrights may apply.
Some images used under Fair Use or Share Alike attribution.