New York, May 31, 2016 | View as Webpage | Join This Class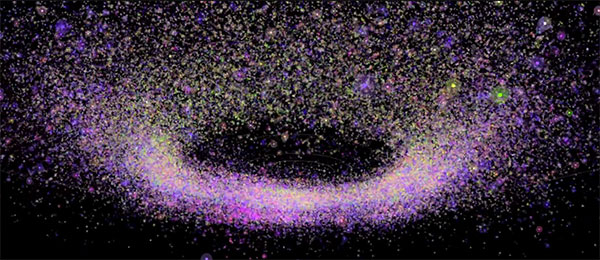 Find Yourself! A New Class by Eric Francis

Astrology: A Study in Figure and Background



Dear Friend and Reader:

Astrology (or most astrology) has it backwards. First, astrologers begin with the "official" model of the solar system. Then they bring in rules, regulations and stories written by other people. Usually this is based on a reading of your most distant past, the moment of your birth. Only certain factors count (generally, the old ones).

I start from a different premise. The photo at the top of the page -- that circular swarm of objects -- is a more honest representation of the solar system, as we now understand it to be. This cyclone of planets knows of no laws (outside of astrophysics), it's changing constantly, and ancient philosophers have never gone near it. It cannot be reduced to personality formulas, and it's in a constant state of flux and discovery.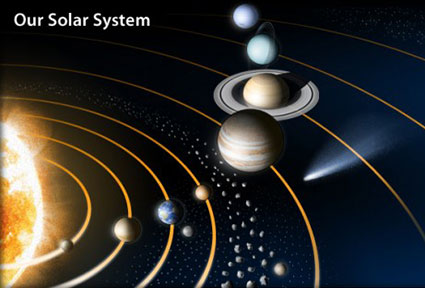 Neat, tidy and traditional: what most people think of as the solar system. I love the little comet tossed in for good measure.

Which more accurately represents your life? 

Find Yourself: The Astrology of Now is my new class premiering Saturday, June 18. It's the latest in a series of classes designed to bring astrology up to date, and make its relevance obvious.

We will look at life as it is now, reflected by the astrology of our unique, once-in-forever moment. This is a discussion designed to wake you up to the actual potential of our unique times.

First we'll consider our home solar system how it really is: a magnificent psychedelic mystery that whispers in its own subtle language. We'll look at the overall shape of space and time as we know it (remembering, as A Course in Miracles points out, that space and time are one illusion).

I will cover Chiron and Neptune in Pisces (the contemporary spiritual quest and aspiration to healing), the Uranus-Eris conjunction (identity as being formed and reformed by digital technology), and Pluto in Capricorn (rapid, deep restructuring of society and our part in it).

You will hear ideas and scenarios that describe your experience, and point you toward the discovery of who you are now. This is a three-hour audio/video class, followed by an email discussion forum.

The class will move quickly and be fresh from moment to moment. I'll present ideas that will be helpful to astrology fans, students and professionals alike. It will be archived, so you'll have lasting access to it, along with one of our beautiful resources areas.

Tuition is $97. Special discounts are available for Backstage Pass holders, and for first-time students. To find out about those, write to office@planetwaves.net.

I'm looking forward to seeing you there.

With love,



Professor of Ephemeris





To unsubscribe,

click here

. To unsubscribe from all future Planet Waves emails,

please write to

cs@planetwaves.net Copyright © 2016 by Planet Waves, Inc. All Rights Reserved. Other copyrights may apply.
Some images used under Fair Use or Creative Commons attribution.