The Unforgettable Fire
Dear Friend and Reader:
Recently, a friend suggested that I visit Youko Yamomoto at the Gomen-Kudasai noodle restaurant in New Paltz. She told me that Youko was organizing a traditional Japanese dance event called Bon-Odori, and that the event had an anti-nuclear theme. It was one of those "you have to know this person" conversations, with the suggestion I try to speak at her event on Sunday, Aug. 5, which coincides with a solemn time of year in Japanese history -- and that of the United States and in truth, the world.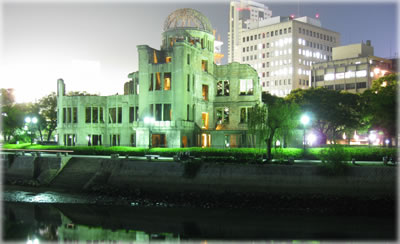 Hiroshima Peace Memorial, also called the Atomic Bomb Dome or A-Bomb Dome. Originally it was Hiroshima Prefectural Industrial Promotion Hall, one of the few buildings left even partly intact after the bomb fell over the city. Photo: Wikipedia.
On a rainy Saturday in mid-July I was in New Paltz and stopped in to meet her in her restaurant, where the Main Course used to be located. I learned that she had emigrated from Japan after spending part of her childhood living in Hiroshima, which was the first city struck by the United States with an atomic bomb on Aug. 6, 1945 toward the end of World War II.
Then three days later -- as if to make a point -- the United States bombed another city in Japan, Nagasaki. Between the two cities, at least 300,000 people were killed, whether instantly or of eventual radiation sickness. This does not include multigenerational effects of the radiation. These were the only times that atomic weapons have been used in warfare -- and it was at the hands of the United States of America.
This is a topic that most people would prefer not to talk about. More often, we rationalize it by arguing how many American lives were saved. They're days on the calendar typically remembered only if there's a mention on TV or the newspaper, otherwise they pass like any other day. I am one of the people who remembers; Planet Waves publishes some commemoration every year, reminding our readers of what, though they may not consider it consciously, they definitely don't want to happen.
In the course of her life, Youko had become an anti-nuclear activist, and her concern includes nuclear power. She was one of the few people I've ever spoken to who understands that atomic bombs and nuclear energy are the same thing. Both are based on splitting Uranium and Plutonium atoms, and both emerged from the same program -- the Manhattan Project, which evolved into the Atomic Energy Commission, which we now know as the Nuclear Regulatory Commission (NRC).
Nuclear power was not invented because it was such a great idea; it was invented as unemployment insurance by the scientists who were about to lose their jobs after the atomic bomb project was finished. There are no "peaceful atoms." A nuclear power plant is a nuclear bomb going off in slow motion -- that is, till it malfunctions. Then, the longterm effects are much worse than a bomb.
"We all grew up in fear of the nuclear bomb," she said, "and now we live with fear of a nuclear meltdown." Then she changed the topic to Indian Point, a nuclear power generator located just up the Hudson River from New York City. She expressed her commitment to closing down the plant, something that many activists have been trying to do for years.
There's a joke that nuclear power plants are extremely sophisticated devices for finding earthquake fault lines. That would be true of Indian Point -- it's situated on two fault lines, one of which was just discovered.
One is the well-known Ramapo Fault, which passes less than a mile north of the plant. The other was discovered by researchers from Columbia University in 2008, running from Stamford, Connecticut, to Peekskill, close to where the plant is located.
This combination of fault lines, the age of the facility and its proximity to New York City, make it the most dangerous nuclear power plant in the United States. It's also extremely profitable, generating profits ranging from $1 million to $1.5 million per day, per reactor (Indian Point has two reactors that are still functioning) -- potentially up to $1 billion a year, selling energy at high rates to many customers in New York City and the surrounding region.
There's a problem, however: there's nowhere to run if there's a meltdown. If you listen to people in the nuclear industry, that's never going to happen -- which is the whole problem with that industry. Journalism Prof. Karl Grossman from SUNY Westbury, the author of many books on nuclear weapons and power, calls executives of the industry "nuclear Pinocchios" who cannot open their mouths without lying, exaggerating about safety or denying any dangers at all.
Speaking of dangers, it's emerged recently that the disaster at Fukushima Daiichi was caused not by the tsunami but by the earthquake that preceded it. There will probably never be a tsunami in Westchester, but sooner or later there will be an earthquake. And when that happens, there's a lot that can go wrong. When a nuclear power plant is not generating power, it consumes power to keep both the fuel core and the spent fuel ponds cool. If outside power to the plant is cut, there's a limited amount of time that backup cooling systems will work. Those systems could be damaged in the quake, and if roads are also damaged, extra diesel fuel may not be available to keep the generators running.
An earthquake is not the only thing that can cause such a problem. We live in a time with a lot of solar flare activity, and a burst of energy from the Sun can take out a huge swath of the power grid. Such an incident could cut many nuclear power plants off from outside power, damage computer equipment that runs the plant and create a multi-site problem. Note: this is not a local issue for New York. These plants exist everywhere, and the effects of a disaster can be far-reaching. In other words, when a nuclear meltdown happens in Japan, the infant mortality rate goes up not just on the West Coast of the United States, but also in Philadelphia. What happens to a nuclear power plant happens to the whole planet.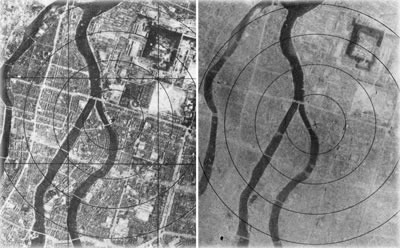 Hiroshima before and after the bombing. American military engineers chose a "virgin target" -- a city that had not been bombed -- for the first use of the atomic bomb, to better understand its effects.
Here in New York, we have a special issue -- we're the most densely populated region in the United States. More than 8 million people live in New York City and an additional 10 million live in the surrounding areas. While evacuation plans have been described as "inadequate," I think that "nonexistent" would be a better way to put it. All of Westchester would have to be evacuated, and the prevailing winds would likely carry the radiation right over New York City and Long Island.
Manna Jo Greene, who works with Hudson River Sloop
Clearwater
on its project to close down the plant, points out that many of the evacuees would head straight for our neck of the woods.
"If people think we live far enough away, remember that this is the most likely area where people will flee," she said in a recent conversation. "We'll be receiving vehicles that are coming from the hottest part of the hot zone, plus the drift that could come in this direction. The radiation is more likely to go south and east with the prevailing wind, but you will have millions of people fleeing in our direction. That's something that hasn't been thought about very much -- how serious the impacts are on the receiving areas."
Clearwater
is using several strategies to get the two remaining units of Indian Point shut down when their licenses expire in 2013 and 2016, each after an approximately 40-year run. One problem that Greene is concerned about is how the spent fuel ponds are kept dangerously over-filled, "far beyond the design basis. These overcrowded fuel ponds can go into criticality and cause a spontaneous fire." Criticality means that a self-sustaining reaction can start, but there's no way to stop it. If the cooling water boils off, the rods can burst into flames, spreading many isotopes that concentrate in the spent fuel.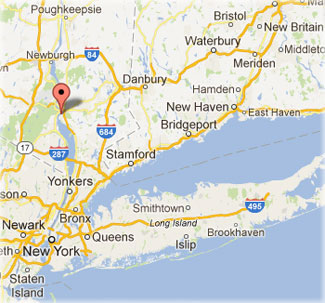 Map shows how close Indian Point nuclear power plant is to New York City and Long Island. The prevailing winds blow toward the population center -- south and east.
This is a real problem. Over in Japan, thousands of tons of spent nuclear fuel are dangling in pools above the melted-down reactors, with severely damaged Unit 4 being in the worst shape. In the event of even a modest earthquake, the fuel could fall or the water could leak out of the pool, and the whole disaster scenario could repeat itself.
As for preventing this at Indian Point, Greene wonders: "What the heck is stopping them from doing something that would make an extremely unsafe condition a little less unsafe?"
Once you've been subjected to nuclear logic for a while, you might notice that no risk is too enormous to ignore. Nuclear logic resembles a religious cult more than what you think of as a scientific institution. It's a world where the dangers are either considered imaginary or the product of hysterical people. It's a world where nothing can go wrong, and when it does, it was a freak accident where nobody got exposed to more than a few dental X-rays worth of radiation.
I recently spent a few hours with Prof. Karl Grossman, who is one of the most prolific anti-nuclear authors, in his home in Sag Harbor. He explained that for a while, public policy makers used to consider the potential for low-probability, high-impact events in their risk assessments. Now, he says, those potential worst-case scenarios are ignored as if they don't exist.
That's pretty crazy -- putting the most dangerous machines ever created into the hands of people who spend their lives denying that anything can go wrong, who lie about it when it does, and then insist that they are perfect. And as we know, things do go wrong. The nuclear business is an ongoing minor disaster, which is like saying that they put out a lot of small fires in the hay barn, only it's plutonium hay. Indian Point for its part has had a long litany of problems, and the place is starting to fall apart.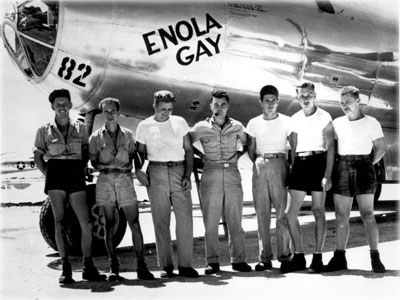 The Enola Gay dropped the "Little Boy" atomic bomb on Hiroshima. In this photograph are six of the aircraft's ground crew with mission commander Paul Tibbets in the center.
At the end of our conversation, I asked Grossman the story of how New Yorkers got rid of the Shoreham Nuclear Power Plant in the 1980s, after the plant had been built for $6 billion. It was completed in 1984, though public opposition to its operation surged after the Chernobyl disaster of 1986. Still, it's difficult to get rid of such a massively expensive project once it's completed and tested (making it more expensive to decommission).
"Essentially, it was stopped by any means possible," Grossman said, requiring the cooperation of politicians, the media, citizens and lawyers, who took on the Long Island Lighting Company. LILCO's problems began in the 1970s, in the wake of Three Mile Island, when new federal rules required that operators of nuclear plants have evacuation plans in cooperation with state and local governments. That was just the beginning, however.
"People worked to defeat pro-nuclear politicians. Shoreham was defeated by massive demonstrations and civil disobedience. In one, 600 people were arrested and thousands participated. It was defeated by an end-run around the federal nuclear juggernaut" using the state's power of eminent domain to take control of the property. Grossman said that, "The Nuclear Regulatory Commission has never denied an operating license anytime, anywhere for a nuclear plant in the US" -- and this was the challenge (as it's likely to be for Indian Point).
Some clever local attorneys worked within the political system and created the Long Island Power Authority (LIPA), which would eliminate pro-nuclear LILCO (the local private power company) if it persisted with its plans for Shoreham. "Ultimately, LILCO gave up, turned Shoreham over to LIPA for a dollar for decommissioning as a nuclear facility. And it was decommissioned."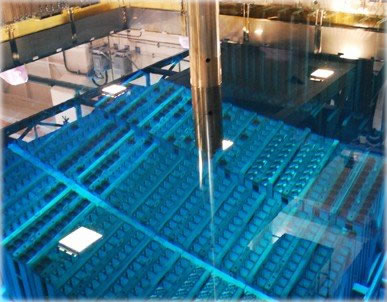 This picture taken on Aug. 21, 2010 -- before the meltdowns -- shows a fuel storage pool inside Fukushima No. 1 plant. Similar spent fuel ponds at Indian Point are as serious of a concern as are the reactors themselves. The spent fuel ponds can experience spontaneous criticality (an uncontrollable reaction) and they can also burst into a nuclear fire if the water drains from the tank.
Grossman said that getting rid of Shoreham also prevented the use of Long Island as a "nuclear park" that would have placed 11 nuclear power plants on Long Island. That is a miracle.
In the nuclear dilemma we face, we see the very worst attributes of human thinking: our ingenuity and industriousness combined with our inability to consider actual dangers or future consequences. Most of us don't dare to look at this nightmare or its potential to burst into physical reality. To solve this problem we will need to summon the very best in the human spirit: foresight and the ability to stand up to authority.
Clearwater
is a party to the Indian Point relicensing procedure, having filed what's called an intervention in the process, stating its objections as part of the legal record. They are a small organization up against a corporate giant -- Entergy, which owns the plant and operates many other power stations of every kind.
Clearwater
is also working on first-responders -- firefighters, EMS workers and hospital staff. They've distributed thousands of copies of a DVD about the dangers and the lack of evacuation procedures to first-responders.
And Youko Yamomoto, who runs a Japanese noodle restaurant in New Paltz, does her work every day as if her actions have the ability to make a change -- and they do. She knows that having a traditional Japanese dance festival with an anti-nuclear theme is a modest effort, but she's doing what she can.
That event, called Bon-Odori, starts at 1 pm Sunday, Aug. 5 in New Paltz, on the Blueberry Patch along Water Street. I will be speaking at about 4 pm, and if you happen to be in the Hudson Valley and can make it out to the event, I look forward to meeting you there.
Lovingly,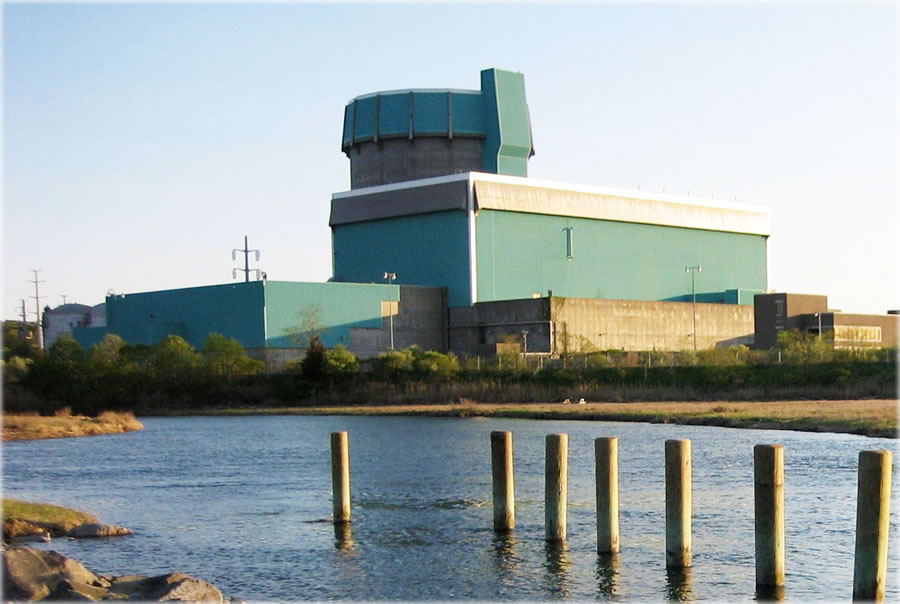 RIP Shoreham Nuclear Power Plant on Long Island, spitting distance from Manhattan. You sure were a terrible idea -- and you were defeated by public outrage and common sense. Hear the story of how Shoreham was defeated in my interview with Karl Grossman. Photo by Paul Searing / Wikimedia Commons.

Just a Few More Days of Mercury Retrograde
There are those Mercury retrogrades that seem like they will never end; we may be in one now, though the end is near -- that happens Wednesday, Aug. 8. The most interesting phase of the experience has yet to come.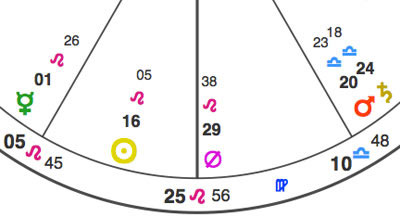 Mercury stationing direct, on the left side of the diagram. The Sun is just past the Leo midpoint (marking a holiday called Lamas, when we're halfway between the solstice and the equinox). The pink thing is Transpluto, a hypothetical point involved with the theme of self-criticism, working its way toward Virgo (it's been in Leo since the 1930s) and finally at the right, Mars and Saturn get ready for a conjunction that's exact on Wednesday, Aug. 15.
Mercury has been retrograde in Leo since July 15. It's about to station direct in a quincunx to Neptune in Pisces, which is another way of saying "slippery when wet." Speak the truth and when in doubt, don't say anything.
Speaking of wet, we're entering what's called the Mercury storm phase, a turbulent phase when the little troublemaker has slowed down to a near stop (moving a small fraction of a degree per day). This stretches across both sides of the station -- that is, it will last for about four or five days after Mercury goes direct on Wednesday.
Yet regardless of the storm, the moment Mercury goes direct can come as a relief, and it can come with a revelation of some kind. I suggest you apply this astrology in a practical way and be alert for a discovery, or seeing through the veil of deception or denial that may be hanging around like a fog.
I suggest that the moment you discover something that is not true, pause and figure out what just happened, going as far back into the past as you need to go in order to understand what's happening. You may be "keeping a secret from yourself" (that's called denial) or your mind may be distracted by some other factor.
In matters of business, contracts and purchases, I suggest you wait until Mercury stations direct, and plan for an extra couple of days till you really have a sense of what information is relevant, and which is not. Be cautious of errors in judgment associated with alcohol or other mind-altering substances. At the moment, this factor is more significant than usual, which is saying a lot.

I've Got a Rocket in My Pocket

Ever since the Cold War ended, the missile business just hasn't been as exciting as it used to be -- but it could be if government employees and contractors don't stop watching Internet porn on the job. Last week, the Pentagon's Missile Defense Agency issued a memo warning them to stop using their government computers to view and email web porn. This is the new kind of sex scandal -- pictures and videos.
"These actions are not only unprofessional, they reflect time taken away from designated duties, are in clear violation of federal and DoD regulations, consume network resources and can compromise the security of the network though the introduction of malware or malicious code," wrote the agency's Executive Director John James Jr., in a one-page memo obtained by
Bloomberg News
.
Everyone wastes time surfing the web on work computers. Unfortunately, downloading porn if you work for the government could compromise national security. Porn sites are often infected with malware. An anonymous government cybersecurity specialist who spoke with Bloomberg News said that criminals and foreign intelligence services use them to gain access to and harvest data from government and corporate computer networks. Looks like the missile designers who spend their days and years figuring out how to murder vast numbers of people will just have to wait till they get home. But it's got to be tough when your job is all about exploding phallic symbols.

This Week In Politics: It Was Really Weird

Political psychosis reached a new depth this week. It must have been that plump Full Moon stirring things up. Wednesday, a provision in the Affordable Care Act took effect, requiring employers to cover contraception in health plans without a co-pay. In response, Rep. Mike Kelly, a freshman Republican rep from Pennsylvania, said, "I know in your mind you can think of the times America was attacked."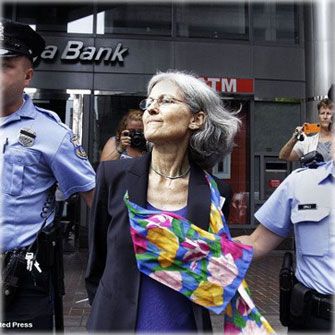 Green Party Presidential Candidate Jill Stein Arrested at "Occupy Fannie Mae" Protest in Center City Philadelphia. Photo via Philadelphia Weekly. See video and blog here.
"One is December 7 -- that is Pearl Harbor Day. Another was September 11 -- that was the day of the terrorist attack. I want you to remember August 1, 2012 -- the attack on our religious freedom. That is a date that will live in infamy, along with those other dates." Sure Mike, let's check back in 50 years.
Then there was the currently developing Chick-Fil-A situation. As we speak, thousands -- perhaps millions -- of wing nuts are speeding to their local store to support the boss's stance on same-sex marriage. The chief operating officer, Dan Cathy, believes only in "biblical marriage," and has made his stance known in what may be the cleverest publicity stunt since, well, pick another really clever thing that got someone a lot of press.
Speaking on a talk show this week, Cathy said, "We are very much supportive of the family -- the biblical definition of the family unit. We are a family-owned business, a family-led business, and we are married to our first wives. We give God thanks for that," he said, adding, "We want to do anything we possibly can to strengthen families. We are very much committed to that."
Jon Stewart pointed out that flocking to Chick-Fil-A to stuff their faces with fast food was finally a form of activism Americans could relate to, proposing that it was our version of a Gandhi-styled hunger strike. Meanwhile, same-sex couples were also flocking to their local Chick Fil-A for a kiss in; they will be making out in the midst of the Christians eating their sandwiches.
Jackson Pearce created a video that went uber-viral explaining just what "biblical marriage" is all about (see CREATE section below).
Mitt Romney continued to come under scrutiny for not releasing his tax returns. Some are speculating that Romney, whose net worth exceeds $240 million, paid no income tax for many years. He told ABC News that he would look into whether he paid a tax rate below 13.9% at any time in the past decade, then decided not to produce the information.
Meanwhile Romney threw his wife under a bus (in the political sense of that) by claiming that he had no plans to watch the family horse Rafalca (upkeep costs: $77,000 in 2010) compete in the Olympics. He said in an interview that the whole horse thing was his wife Anne's business and that he really was not interested -- a pathetic attempt to distance himself from what's perceived as a sport a little too posh for the common man to relate to (along with car elevators in one's summer home and being buddies with NASCAR owners).
And finally in some news that actually makes sense, Green party presidential candidate Jill Stein and her vice presidential running mate Cheri Honkala were arrested during an Occupy protest at the offices of mortgage company Fannie Mae on Banker's Row in Philadelphia.
Arrested along with Dr. Stein and Ms. Honkala were labor lawyer James Moran and Sister Margaret McKenna of the Medical Mission Sisters, among others. The Poor People's Economic Human Rights Campaign organized the protest to demand that Fannie Mae halt foreclosure proceedings against two Philadelphia residents -- an all-too-common proceeding in the four years since the 2008 subprime mortgage crisis.
"It's time for this game to end. It's time for the laws be written to protect the victims and not the perpetrators," said Stein. She noted that the Obama administration has only released 10% of the aid that Congress had promised to homeowners.

Maddow Gives Air Time to Koch Brothers Fracking Advocate

Monday night, Rachel Maddow proudly hosted someone named Richard Muller, a scientist funded by the Koch brothers (petrochemical moguls who are also sponsors of the Tea Party and Romney campaigns). Muller, a former climate-change skeptic, has had an incredible revelation: global warming is real, and it's being caused by humans. [
See video here
.]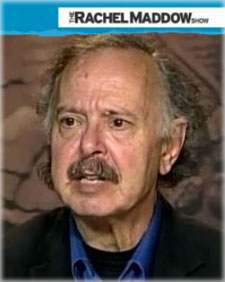 Prof. Richard Muller has come out of the closet and now believes global warming is real. It took him 20 years.
He came out of the closet in an op-ed in
The New York Times
. Maybe it took a lot for Muller to catch up with the past 20 years of climate science, or maybe his position is a ruse, but then live on the Maddow show, he proposed a solution: burn natural gas instead of coal. Where would we get that natural gas? Fracking, of course! Or as he put it, "clean fracking," which does not exist and is unlikely ever to exist except in the hallucinations of PR people.
Fracking, or hydraulic fracturing, is a way of violently extracting gas from miles below the ground. In the process, it consumes tons of water, injects toxins into the aquifer, causes flammable drinking water and destroys communities.
Notably, her program has been sponsored by fracking propaganda ads for years, and continues to be, as recently as the Thursday night edition. The ads state outright that fracking -- which is not mentioned by the name everyone would recognize -- is safe and protects both communities and drinking water supplies. It's fair to say this is an outright lie, given the problems that have been exposed about fracking over the past few years. For most people who get dragged in, it becomes a living nightmare that is destroying their lives.
Muller thinks developing "clean fracking" is the answer to lure underdeveloped countries like India and China off of their coal dependence. Muller -- a physicist at UC Berkeley and former MacArthur Genius Grant winner -- and his awakening were touted by Maddow as evidence of the impossible.
Maddow noted that Muller's recent research through his Berkeley Earth Surface Temperatures (BEST) study was funded by the infamous right-wing oil gazillionaires the Koch brothers, making Muller's findings on global warming that much more surprising. More shocking still was Maddow's failure to call him out on his support of fracking -- a yet-to-be-developed clean version or otherwise.
Instead of calling Muller out on his claims, Maddow jokes about developing fracking that does not cause earthquakes or flammable drinking water (she shows B-roll video of someone who lives near a fracking well whose kitchen sink bursts into flames when they strike a match next to running water).
We think it's time for her to get an earful and drop ExxonMobil. Fracking is a destructive, toxic process; "clean fracking" is a red herring. We already know where we can get clean energy; we're orbiting it. If you want to let her know that what she's doing is bad for the planet and bad for her credibility -- and amounts to selling her soul for what she calls "the best job in the world" (her own) -- please write to her at
rachel@msnbc.com
.

Massive India Blackouts Become PR for Nuclear Power
Two massive blackouts in India this week cut power to 620 million people -- half of the country. This was the world's biggest blackout (and by some odd coincidence happened with Mercury retrograde). Power went out Monday, was restored and then failed again Tuesday. [See
interesting video here
.]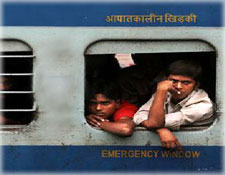 Stuck on a train during the biggest blackout in history. I can read his mind; he's thinking, I want to live in the shadow of a nuclear power plant.
Recent extreme heat (also seen in many parts of the world) had led to increased usage, and a later-than-usual monsoon season required additional energy needed to power irrigation. Indian Prime Minister Dr. Manmohan Singh promoted his plan for a $400 billion overhaul of India's power grid, which calls for increased generation from nuclear power.
About a third of Indian households lack electricity, and the blackout area included some of the country's largest and poorest states. In Uttar Pradesh, with nearly 200 million people, only 36.8% of households have electricity; in Bihar, with almost 100 million, the rate is only 16.4% of households. But the blackouts also took out everything from streetlights to crematoria.
India has since restored electric power across the country, but a blackout like this points to the frailty of India's economic and electric infrastructures in comparison to its ambitions. The American power grid, while better than India's, has some serious problems; for example, it's not a 'smart grid' that can distribute power where it's needed the most.

Jackson Pearce explains "biblical marriage" to anyone who thinks it's about one man and one woman. Her video went viral and ended up everywhere from Maddow to Jon Stewart. Watch the video here. It's fun.

Planet Waves FM: What is Tantra?
In this week's edition of Planet Waves FM
, my guests -- Patricia Johnson and Mark Michaels -- talk about a topic of interest to many, but explained by few: Tantra. They explain that tantra is different from
Kama Sutra
, which is about sexual technique.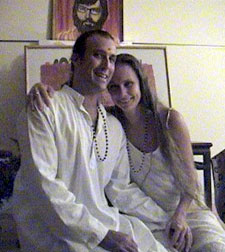 Mark Michaels and Patricia Johnson in their teaching space. They live in Westchester County, NY.
Tantra is a cosmology, a way of approaching existence and a way of life wherein sexual energy is understood as flowing through everyone and everything. There are no strict rules to the practice, as you will hear; true tantra embraces everything.
This philosophy can inform our relationships, our ideas about life and death, and can provide some grounding as we seek to understand who we are.
I've waited a long time to bring on guests who are from the "sacred sexuality" angle of life, because until now I have not met people who I thought could relate the topic in a way that was down to earth, grounded in tradition and relevant in the modern world. I think I've found them... please let me know what you think.
My guests can be reached at their website,
TantraPM.com
. They are the authors of several books which are described on their website, they teach classes, do private work and host a social event in New York City once a month. This is part one of a two-part series, which will continue next week. Note that there is a substantive -- and informative -- discussion thread for this edition developing
at a separate link
.

Planet Waves monthly horoscopes provide a broader perspective that surveys the themes of the coming month and often, the weeks that follow. The
August Monthly horoscope
was published Friday, July 27.
Inner Space for August
was published Tuesday, July 31. The most recent
Moonshine horoscope
by Genevieve Hathaway (for July) was published on July 3. Please note a change in the publishing pattern. For a few months we were publishing the monthly horoscope on Wednesday evenings, but that was proving to be too confusing. We have shifted the monthly to be incorporated into the Friday issue after the Sun has entered a new sign; Inner Space still publishes on Tuesdays.

Friday, August 3, 2012. Weekly Horoscope #912 | Eric's Zodiac Sign Descriptions
Leo Birthdays this week
Tread carefully, as if you're walking on a wet floor. Be careful what you say; ideas could slip out of your mouth, or pass through the usually tight filters of your mind, that turn out not to make any sense. This is a year of figuring out what's true for you and what is not, and I suggest you take this as a longterm devotion. This will be particularly true where joint financial matters are concerned. Take nothing for granted in those situations. It's not that something is wrong; it's that you have a vulnerability, and need to maintain extra awareness. I suggest that you be meticulous in all matters involving taxes, investments and financial accounting of any kind. This extends to understanding the agreements in your relationships, particularly the ones where sex is involved, or may become involved. Take things one step at a time and allow the truth of your feelings to come out in layers. To learn more about your astrology for 2012-2013, listen to your
birthday audio reading
, which I finished last week.
Aries (March 20-April 19) -- You need to find a creative outlet, or use one you already have. This could be to address some anxiety or concern that's troubling you; or you may have an idea or desire brewing, though you're not sure it's worth acting on. Whatever the energy source, your solar chart says it's time to get it out. Your doubts seem to be as active as your curiosity is, so there may be an element of daring or courage required. A straightforward reading of your current aspects describes acting on a fantasy or desire. This may be something you have to tease out of yourself, or persuade yourself to stop pretending you don't want -- though if you're too persuasive you may end up talking yourself out of it. Lead with your curiosity, which means curiosity about yourself. If you have a playmate to explore with, be open about the fact that you want some help playing out the scene you're envisioning, for your own sake. This may involve role play that casts you as someone other than who you're comfortable being in 'real life' -- but who you're burning with curiosity to experience.



Hello Aries -- Eric has written a new description for your sign that you have access to from this link (no password needed).

Taurus (April 19-May 20) -- You seem to be trying to work out the details of a decision, with no obvious options and a very high ideal in mind. I suggest you simplify matters, and focus your most basic goal. Then ask yourself what, exactly, you need to do in order to meet that goal. Once you have an understanding of this, it'll be a lot more obvious how to proceed. If you find yourself bouncing back and forth between possibilities, or plans, that's a sign that you need to focus your goals. There seems to be an overload of emotional energy clouding your mind, and for the next week or so you will need to sidestep this. The way to do this is by making step-by-step plans toward your minimal objective -- not your ideal destination or the grand plan. Clarity is going to be key to this process. You will know you're moving in the right direction when you start to feel a little insecure or outside of your comfort zone. That's the feeling of energy moving into manifestation. Keep going.
Gemini (May 20-June 21) -- As a Gemini, it's difficult for you to get your life, or your mind, onto solid ground -- and the current astrology is throwing one curve after another. However, the place where you can anchor yourself is with your words. This is always true for one born under your sign, however, now that language is being reduced to either biased spin or two-sentence chirps, I can not say this more emphatically. For the next week, Mercury will be slowing to a station, holding a long, exact aspect to Neptune. This rare event is a personal message to gather your thoughts and your creative vision, and to focus your mind -- in writing. I don't care how little time you think you have. Stop several times a day and write in your journal, and/or your blog, and/or develop a short-term plan of action (preferably all of the above -- and if you don't have some way to express your ideas to the community, now is the time to create one). You will feel better, your mind will relax and you will orient yourself on a new flow of income.



Hello Gemini -- Eric has written a new description for your sign that you have access to from this link (no password needed). Your Gemini birthday reading is ready! Click here for an hour of astrology plus a tarot reading by Eric.

Cancer (June 21-July 22) -- How are you feeling after this week's Full Moon? There was, and still is, a theme of focusing your financial plans, and getting clear in any contractual or tax matters that you may be looking at. Taking action sooner rather than later will save you energy and effort. The interests of more than one person seem to be involved -- check in with your relationship to a group, family or organization. Though you may be tempted to put the needs of others above those of yourself, this isn't the week for that. I am not advocating unmitigated greed; I am suggesting that you keep your priorities in order, and make sure that your books are balanced and your financial house is tidy before you devote yourself to the needs of others. There would be one exception to this: you may be depending on the success of the whole group or organization for your own success, in which case I suggest you focus your priorities to that worthy objective.



Hello Cancer -- Eric has written a new description for your sign that you have access to from this link (no password needed). Your Cancer birthday reading is ready! It includes more than hour of astrology plus a tarot reading, and has been wildly popular (also great for Cancer rising people). Use this link to order.

Leo (July 22-Aug. 23) -- Over the next few days, you have access to a power source that may seem like an infinite well of creativity. This is so potent you may want to approach it with respect. One way you can do that is to avoid acting on a rebellious impulse. And while I am normally an advocate of curiosity, I suggest that you monitor that particular thought form with care and caution as the week progresses. Your curiosity is so powerful right now that you have to handle it with the care of a laser. It's a force that can activate all kinds of processes, including some that you may not find so easy to bring under control. Therefore, in addition to curiosity, I suggest you monitor your motives, and that you be clear what you want to learn, experience or discover. You also need to do something that's exceedingly difficult for most humans, which is monitor when your judgment may be off, or when you may be working with incomplete information. When either of those conditions is true, pause.



Hello Leo -- Eric has written a new description for your sign that you have access to from this link (no password needed). See below for a description of your 2012-2013 birthday reading, which is available now.




---




Hello Leo and Leo Rising! I've finished your 2012-2013 birthday reading. This is composed of two 35-minute astrology sessions, plus a combined tarot and astrology reading. It covers all of the major astrology happening now -- with an emphasis on recovering a childhood dream. I also cover the influence on your relationships, your home environment and your finances. Astrologically this includes Mercury retrograde in your sign, the Leo New Moon, the Uranus-Pluto square, Saturn in Scorpio and more -- all in clear, easy to follow terms. This report is designed for those born with the Sun in Leo but is equally applicable for Leo rising. Visit this page to get access.



---



Virgo (Aug. 23-Sep. 22) -- You're in unusual territory in a relationship or partnership, and it may be difficult for the next few days to be clear who is really coming from what point of view. First, account for your own position and keep track of your own motives. That may not be easy, but it will be essential; the integrity of a relationship -- and your part in that relationship -- depends upon it. We are in a time of history when there's not really an understanding of the word 'honest'. This is related to the concept of honor, and that's the very thing that's at stake right now. I suggest you refrain from making any promises or commitments over the next few days, and instead emphasize maintenance of the ones you've already made. If you discover there are some things that you cannot come through on, you will have a few days early next week when you can have that discussion. Make sure you take responsibility for any over-commitment or misunderstanding on your part.



Hello Virgo -- Eric has written a new description for your sign that you have access to from this link (no password needed).

Libra (Sep. 22-Oct. 23) -- You're beginning to emerge from a challenging time in your life, when it's seemed that you could get very little right. I suggest you set aside that feeling -- whether it's true or not -- and consider the ways in which you have come through a kind of initiation phase. Imagine yourself looking back on this time in your life from a distance of 10 years. Consider the before-and-after factor; what was your life about before this year, and what did it become in the years after? Well, you get to decide that second piece, though remember that you're at the fulcrum right now. It's easier to point yourself in the direction you want to go now than it will be, say, in five years. The first step is getting a sense of that new direction. I suggest you consider this on the basis of what you would do if you had exclusive authority over your life, along with what you'd do if you really felt comfortable in your own skin.



Hello Libra -- Eric has written a new description for your sign that you have access to from this link (no password needed).

Scorpio (Oct. 23-Nov. 22) -- Are you really under as much pressure as you think? I suggest you get a handle on that question. At the moment you're likely to be feeling an enhanced drive to succeed, or to stand out. Yet in your ambition you could easily make an error in judgment that will lead to anything but success. Therefore, over the next few days, it's imperative that you choose your words carefully, and not make any moves prematurely. In other words, when in doubt, delay. You seem to be formulating a plan for a career move of some kind, which could work out brilliantly for you, if your timing is correct. Now is the time to clarify your plan, and the steps you need to take. Work on getting the language correct. There's something about the enterprise I'm describing that feels like mixing oil and water -- which may turn out to be metaphors for creativity and authority. Remember that seen one way, authority means authorship. And this brings us back to clear words and clear ideas, which must support your goals, or be set aside.



Hello Scorpio -- Eric has written a new description for your sign that you have access to from this link (no password needed).

Sagittarius (Nov. 22-Dec. 22) -- You may be finding it difficult to get a read on where a colleague or partner is coming from -- or to figure out where anyone is coming from, for that matter. I suggest you be wary of lofty principles and rules for living, and translate everything into basic ideas that you understand. If you cannot do that, the chances are it's not especially important now. You might, however, keep tabs on what you don't understand, because over the next few days, as Mercury changes directions, you just might figure it out -- and wonder why you hadn't seen the obvious. This is another way of saying give the people around you room to experiment with what they believe. Rather than agonize over whether you think it's true or accurate, step back and let them go through their process. The more ridiculous you think someone's opinion is, the more distance I suggest you give them. You will be surprised at the results, when they figure themselves out.



Hello Sagittarius -- Eric has written a new description for your sign that you have access to from this link (no password needed).

Capricorn (Dec. 22-Jan. 20) -- You want to think like a chess player when it comes to your professional aspirations. Clearly, you're brewing something up, though it's now time to think five steps ahead. It's true that you cannot exactly predict the choices of others, though you do know their general tendencies. Over the next week or so, however, there's going to be a shift in the planetary pattern -- and the pattern of your life -- that may have you rethinking your most important goal. The feeling will be of something 'settling in', as if you shift from the mental level of a topic to understanding how you feel about it. That information will make it easier to map out your game plan. As part of this, you're likely to have a collaborator at some point soon, at least on the level of understanding your agenda. I suggest you open up your thought process, once you've identified someone as truly having your best interests at heart. The emotional grounding piece is the one they will be able to help you with.



Hello Capricorn -- Eric has written a new description for your sign that you have access to from this link (no password needed).

Aquarius (Jan. 20-Feb. 19) -- You seem to be wrestling with your faith in yourself. If you tune in to that quality, you may notice that you're angry about something. I just want to tell you -- that's okay. Anger is energy, and if you use that energy consciously, it can provoke you to have a spiritual breakthrough of some kind. You can then take that to the next level, which would be making a decision and acting on it. Starting in the autumn you will be amping up your career and your responsibilities. These next couple of months are the time to invest in your inner process -- with a focus on a decision that you may feel has to be finalized in the next two weeks. I think you have longer than that, but within the first half of August I suggest you strive to understand what the issues really are. You're weighing and balancing something, and you have to look exactly at what is on each side of the scale.



Hello Aquarius -- Eric has written a new description for your sign that you have access to from this link (no password needed).

Pisces (Feb. 19-March 20) -- Work has not been easy the past few weeks, with Mercury retrograde in the house that covers that topic for you. You may have many backed-up projects, though I suggest you can ease off of the throttle for the next week or so while you do the most significant thing you can do -- get clear. You need to be putting at least a third of your time and energy into recreation. By that I mean 'recreating' yourself, as well as taking some stress off of your mind and spirit. This may take some discipline (like closing the laptop at a certain time), though it will pay off because by having a fresh mind you will add to your efficiency. That's the thing you want, and any plans you make from this point forward need to be thought through with that one concept in mind. What you give you tend to give from your spirit, and that cannot be measured accurately in worldly terms. Less effort does not translate to less value, less beauty or less of anything else.



Hello Pisces -- Eric has written a new description for your sign that you have access to from this link (no password needed).