New York, Oct. 11, 2016 | View as Webpage | Visit Our Boutique


This Week on Planet Waves FM

Deep Background: It's Not What You Think



Dear Friend and Listener:

America loves an outlaw. That might explain why 43 percent of the voting population is supporting a candidate who had admitted to tax evasion and sexual assault. But what explains that? How do we make sense of that in our supposedly informed and enlightened times?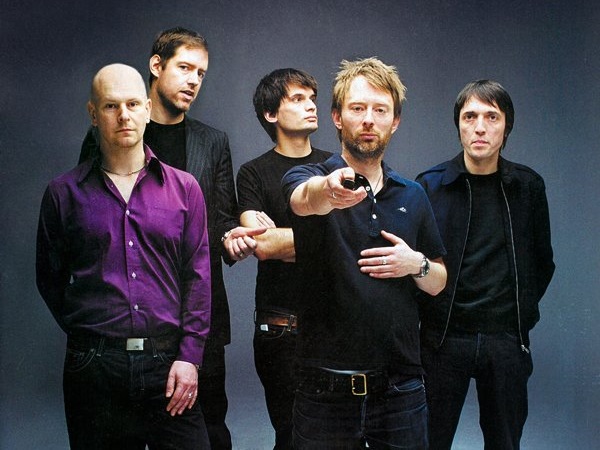 Radiohead, strong enough for our heavy-duty times.

These and other things are up for discussion at 9 pm EDT / 6 pm PDT in a live edition of Planet Waves FM. [See details here.]

In tonight's recorded edition of Planet Waves FM [play episode here], I take these questions slowly, looking at the Uranus-Eris cycle and this weekend's Full Moon aligned with the era-defining conjunction. I explore the impact of all broadcast media and the internet on the self-concept that is allowing this madness to perpetuate.

I go from self-concept to self, and make contact with the idea that who we are inherently is more powerful than any effect any media might create in our minds.

My musical guest is Radiohead, in honor of Libra and of their being the only recording artists I can think of strong enough to sustain the current weight of the world, and its beauty and our transformational moment.

Planet Waves FM is funded by your memberships to Planet Waves. To become a subscriber or member, please visit this link.

Thanks for listening and I'll catch you Friday night for the live edition.

With love,


Planet Waves (ISSN 1933-9135) is published each Tuesday and Thursday evening in Kingston, New York, by Planet Waves, Inc. Core community membership: $197/year. Editor and Publisher: Eric Francis Coppolino. Web Developer: Anatoly Ryzhenko. Designer: Lizanne Webb. Finance: Jonathan McCarthy. Astrology Editor: Amanda Painter. Astrology Fact Checker: Len Wallick. Copy Editor and Fact Checker: Jessica Keet. Eric's Assistant: Gale Jazylo. Client Services: Amy Elliott. Media Consultant: Andrew Ellis Marshall McLuhan. Research, Writing and Editing: In addition to those listed above, Planet Waves is produced by a team consisting of Fe Bongolan, Kelly Janes, Amanda Moreno and Carol van Strum.
It's All In the Houses
Full Class Recording Now Available
"That was a rich, rewarding experience, Eric, Amy, et al. In particular, the explanation of intercepted houses provided a long aha moment. I, too, am looking forward to the next class."
-- Carolyn K Cornish, It's All in the Houses participant
Dear Friend and Reader:

Were you waiting to hear what people thought about Eric's epic four-hour class on the houses before committing to buying the recording? Wait no longer!

You can now get the recording for It's All In the Houses here, and listen to the seminar at your own pace, whenever you like.

"Warm thanks for a spectral learning experience. I really love and admire Eric's ability to deliver deeply insightful explanations."
-- Ann Roddy, It's All in the Houses participant

For only $49 (less than half the full cost of attending the class live), you'll receive online access to the downloadable, re-playable audio in two parts, an introductory video, illustration charts and a webpage of class notes, plus links to additional resources.

"Thanks again for this booster rocket on the houses. I am relieved to know I can stop thinking about those house rulerships (Mars rules the first, etc.), which never made sense to me, and focus more on the rulers of the house cusps. So helpful. Also helpful was the advice to keep it real -- look at mundane examples -- not get so abstract, or always so psychological, as a way of learning more and of using the tools in a more practical way."
-- Cheryl Corson, It's All in the Houses participant

I invite you to build your foundation of astrological knowledge through the recording and generous resources for It's All In the Houses with Eric Francis -- a wealth of practical, accessible information offered in a way that beginners and more experienced students of astrology alike can engage with -- and begin applying right away.

Yours & truly,



Amanda Painter
Planet Waves Astrology Editor

P.S. If you have any questions about the class recording or the materials, please write to Amy and Gale at cs@planetwaves.net.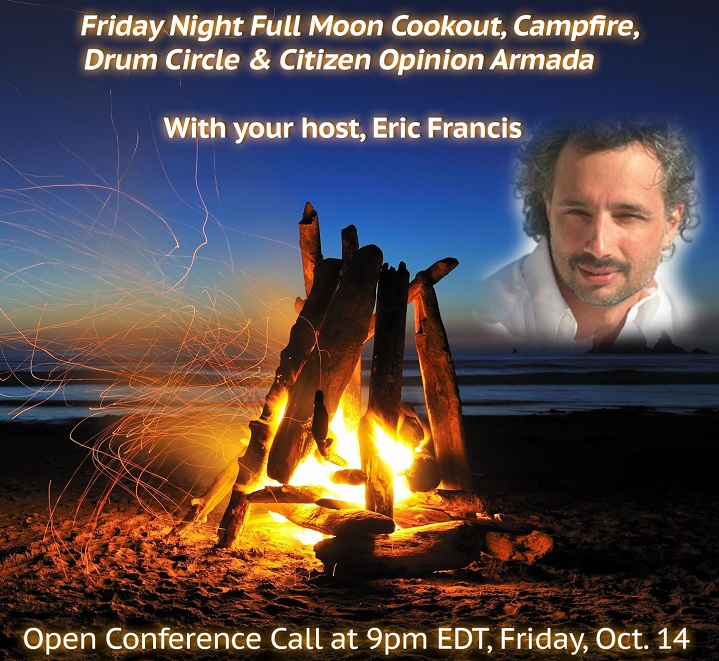 Join Eric for this extra-special conference prior to the Full Moon conjunct Uranus-Eris. You can dial in to participate (
call details here
), or
listen online
.
Light Up Your Weekend with the Libra Birthday Reading
"Eric, as always, your reading is spot on and validates what I am experiencing in life at this time. The sheer acknowledgment that, as a Libra, I need balance, beauty and aesthetics in my life to make me tick on -- balanced -- in my day-to-day endeavors, and consequently some very huge endeavors for the year, was just what I needed to keep going." -- Ginger Aarons, responding to the 2016-17 Libra Reading
Dear Friend and Reader:

If you love someone with a Libra Sun or Libra rising, you can give them instant access to the two audio segments of their 2016-17 Libra Birthday Reading today.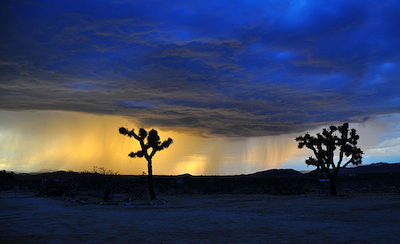 Lightning within the cloud illuminates the entire cloud blanket over the Mojave Desert during an electrical rain storm. Photo by

Jesse Eastland

via Wikimedia Commons.

Eric is planning to do the video tarot reading soon -- and when he does, the price will increase again.

This reading looks ahead into the next 12 months of Libra's solar year, but the Sun will be in Libra only for another 11 days. And before it moves on to Scorpio, we'll experience an Aries Full Moon like no other -- conjunct Uranus and Eris, and opposite the Libra Sun.

Eric has been watching the chart for this weekend closely in terms of political and social surprises -- but it will likely have profound personal meaning for anyone with strong Libra or Aries placements, too, as he's been describing in Planet Waves. In fact, all the cardinal signs will be plugged into this event.

"Thanks very much for these readings. I appreciate your insights and reflections on getting off the grid and using creativity and art as a path. I was also surprised to hear about Capricorn reducing things to minimal needs -- I hadn't heard that before."
-- Marita, commenting on the 2016-17 Libra Reading

Whether you order the Libra Birthday Reading for yourself or as a gift, the timing could not be more charged up. (New to Eric's readings? Listen to last year's Libra reading here, on us, for an in-depth experience.)

Yours & truly,



Amanda Painter
Planet Waves Astrology Editor

This Week on Planet Waves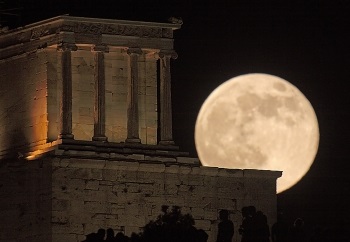 Special Comment: A Sensitive Moment Eric writes that very few moments in modern American political history stand out like what we're now seeing. We can name a few: the impeachment, the stolen election, the events of Sept. 11, the Iran-Contra scandal, and those strange days of August 1974 when Pres. Nixon resigned.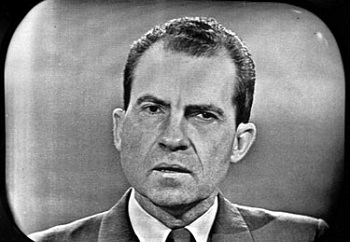 Politics and Religion Don't Mix Eric Francis considers what looks like it will be the most interesting week politically since August 1974. It would seem that the ruse of religion and its garb of moral purity as a function of politics are now being exposed for the fraud that it is, and that the downfall of the party that champions it could ensue.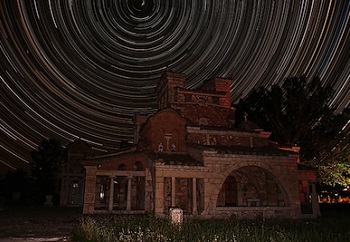 Hillary's Birth Time Controversy and some Astrology In this week's full issue, Eric shares with you his recent writings on the ambiguity of Hillary Clinton's birth data, in the form of his recent article for The Mountain Astrologer, and reaffirms that your zodiac sign is not wrong. This issue also features Amanda's article on the recent Sun-Pluto square.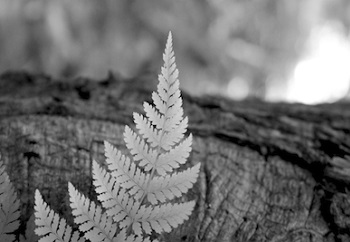 Urge to Purge With Mercury now post-echo phase and in Libra, the stage is set for some soul-level self-expression, thanks to the Libra Sun square Pluto in Capricorn. Amanda Painter suggests there are ways to express yourself honestly and still maintain harmonious (or at least respectful) relationships.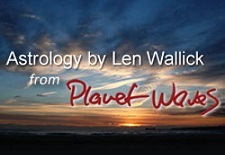 Off the Farm The first degrees of cardinal signs, when occupied by objects in the solar system, often indicate when the personal and political come together. As Len Wallick explains, there is another indicator of a parallel astrological climate: when the planetary rulers of the cardinal signs move as they are moving now.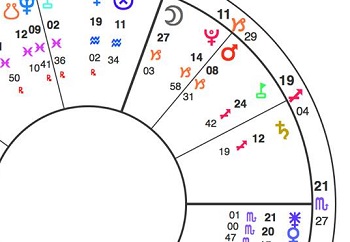 Astrology of Sunday's Presidential Debate Eric analyzes the chart for Sunday's presidential debate, with its void-of-course Moon -- though the Moon is opposite asteroid Vesta. Bringing this into human terms, what we are seeing is a catharsis of shame in the events of this weekend. Eric also links to several articles about Juno.





To unsubscribe,

click here

. To unsubscribe from all future Planet Waves emails,

please write to

cs@planetwaves.net Copyright © 2016 by Planet Waves, Inc. All Rights Reserved. Other copyrights may apply. >>
Some images used under Fair Use or Creative Commons attribution.