New York, June 7, 2016 | View as Webpage | Visit Our Boutique


This Week on Planet Waves FM

Live from the Astral Plane! It's the Uranus-Eris Conjunction



Dear Friend and Listener:

Tonight's edition of Planet Waves FM [play episode here] opens up the Uranus-Eris conjunction as a commentary about our disembodied lives on the Internet. I explain how 20 years of nonstop proliferation of online life have turned the world into the astral plane, where we struggle to make sense of existence and of our bodies; where there's no longer any sense of reality.

I quote and discuss an idea from Eric McLuhan: "The body is everywhere assaulted by all of our new media, a state which has resulted in deep disorientation of intellect and destabilization of culture throughout the world. In the age of disembodied communication, the meaning and significance and experience of the body is utterly transformed and distorted."

Later in the program, I tell the story of John Oliver buying -- and then forgiving -- $15 million in hospital debt in one of the funniest and most revealing media stunts in history (again under the influence of Uranus-Eris). [See fabulous video here.]

Finally, I talk about the life of, and read the chart of, Muhammad Ali, whom the New York Times aptly described as "a titan of boxing and of the 20th century." [Read obituary here.]

The charts of Oliver and Ali are posted at this link.

Music is from just about everyone: David Byrne and Brian Eno; Bjork; Dead Can Dance; and the Planet Waves in-house ensemble, Vision Quest (with our theme from Gemini, called Letter to Urbana.

Speaking of, don't miss The Gemini Files -- your 2016-2017 reading, in audio and video formats.

With love,


Planet Waves (ISSN 1933-9135) is published each Tuesday and Thursday evening in Kingston, New York, by Planet Waves, Inc. Core community membership: $197/year. Editor and Publisher: Eric Francis Coppolino. Web Developer: Anatoly Ryzhenko. Designer: Lizanne Webb. Finance: Victoria Pomante. Astrology Editor: Amanda Painter. Astrology Fact Checker: Len Wallick. Copy Editor and Fact Checker: Jessica Keet. Client Services: Amy Elliott. Media Consultant: Andrew Marshall McLuhan. Research, Writing and Editing: In addition to those listed above, Planet Waves is produced by a team consisting of Fe Bongolan, Judith Gayle, Kelly Janes, Amanda Moreno and Carol van Strum.
---
Don't Believe Them. Believe Yourself.
"I never gave Sun sign astrology much credence until I opened myself to your readings. Thank you!"
-- Mary
"This is my first experience reading Eric's astrology. He has an amazing gift, and I am extremely fortunate to be the receiver of this amazing information. It felt that Eric was talking directly to my soul. I feel that I have been given a guidepost on this journey. Divine inspiration comes to only a few and Eric is certainly one of the chosen."
-- Rebecca Blessing
"The incredible thing about this reading is that it has been true for me for some time. How powerful it is to have this description of my interaction in the world reflected back to me. The reading really does help me increase my ability to focus and act with integrity as I start yet another chapter in my life. Thank you!"
-- Fiona
Dear Friend and Reader:

All of the grateful words from all of our inspired clients won't make you a believer. Only listening to your reading will.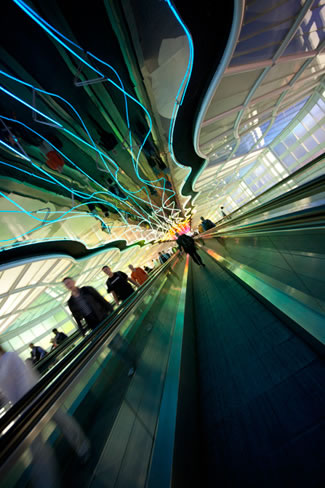 Photo of Chicago's O'Hare airport, the busiest in the world, by Eric Francis.

Order the 2016-17 Gemini Birthday Reading today if you're ready to answer the questions that can turn your life around.

This year's reading includes two audio segments of at least 30 minutes in length, and your tarot reading for the year in a video segment (plus bonus materials) -- all ready and available.

Planet Waves guarantees all its readings: if you're not satisfied, we will refund your money. But we virtually never have to do that -- and you can listen to last year's Gemini Reading, on us, to see why. You can also view this video preview.

"Dear Eric, This is my first time writing to you. I want to thank you for some of the best perspectives and advice, as if you were my best friend."
-- Catherine Witherell

Not all Sun sign astrology is equal; not all astrologers truly 'get it' and speak personally to the whole person behind the sign. Eric's readings for Sun signs and rising signs always manage to speak to our clients' deepest inner experiences, life transitions, desires and challenges.

If you're ready to find out for yourself -- and you have either a Gemini Sun, Gemini rising or a Gemini Moon (or love someone who does; these readings make an amazing gift) -- you know what to do. And the 2016-17 Gemini Birthday Reading is waiting for you.

Yours & truly,



Amanda Painter
Planet Waves Astrology Editor


---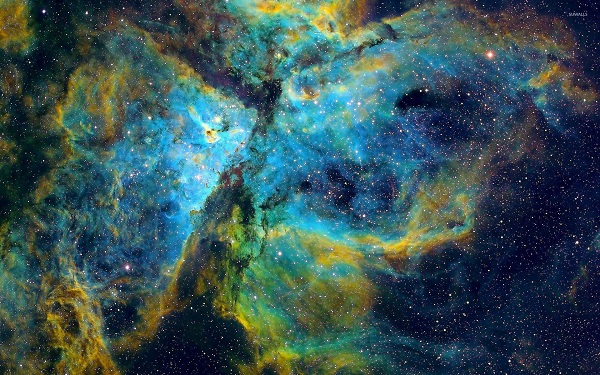 The Astrology Class You Always Wanted
This brand new three-hour session with Eric Francis will not be your average astrology class.
The Astrology of Now
is an experiment, as cool as any 1960s seminar. Taking the edge of astrological knowledge as the starting line, you'll journey with your Psychedelic Professor of Ephemeris into new and exciting realms.
Sign up here
to get a place on the rocket bound for a fresh astrological universe.
Eric's friendly and fun approach to teaching means this class is suitable for beginners and more advanced students alike. If you're a first-time student we'll even give you a discount -- please write to
office@planetwaves.net
to take advantage of that.
---

This Week on Planet Waves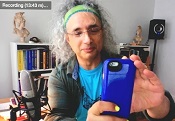 You Are Having an Out-of-Body Experience Right Now

This edition of Planet Waves TV dives into the mysteries of the Uranus-Eris conjunction, which aligns for the first time since 1928 on June 9. This cycle is about the impact of broadcasting on the human psyche, self-concept and world view. In effect, the Internet has induced a full-time immersion in the astral plane.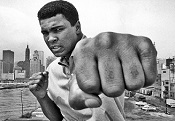 Mutable Grand Cross: Push Has Come to Shove

"Imagine how the world would be if we all plucked up just a little more courage; just a little more willingness to dare." In this week's Monday Diary, Eric calls on us not just to imagine, but to act. As he says, if you want to change the world, focus one goal and make it happen. The cosmic message could not be clearer.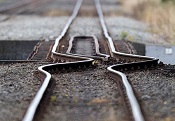 The Shifting Ground of So-Called Reality

Donald Trump is now the presumptive Republican nominee for president of the United States. Many are looking and listening in astonishment. In Thursday's full edition, Eric asks some difficult questions with which we are now faced: How was this even possible? And could this man actually become president?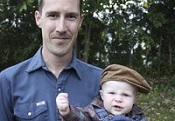 Critical Media Literacy: An Article about an Article

Andrew McLuhan looks at the ideas of Reuben Loewy -- an educator, writer, and communications expert -- and pushes him to go further in his efforts to teach so-called "digital natives" how media use can change us. He stresses the need to go beyond digital literacy, and into digital criticism in the context of all media.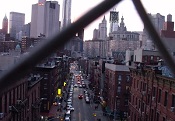 Gemini New Moon: At a Crossroads

Do you get excited by the options and possibilities when you're at a crossroads? Or does that sound like torture to you? Amanda Painter explores how the weekend's Gemini New Moon represented an opportunity to see (and feel) a new side to an issue or situation, and then approach it differently from before.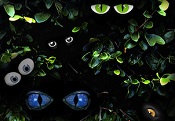 Meet The Beasts

Rob Moore's interactions lately have felt a lot like life in the wild. From lessons offered by 'the dog whisperer' Cesar Milan, to a woman whose aggressive behavior mimics an exotic bird, to the delicate matter of scented co-workers and lovers, he sees reasons to get in touch with your inner beast.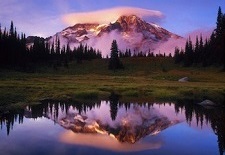 Astrological Dance Parties

Fresh from the Northwest Astrological Conference, Amanda Moreno shares some of the insights and questions she's come away with. Topics from "heroic communities" to astrologer dance parties to the surreal possibilities of the Saturn-Neptune cycle pop up, including some useful questions for your Gemini New Moon experience.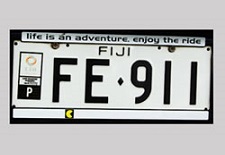 Talking About Our Revolution

Revolution is more than a political slogan. It is a word not to be taken lightly. Fe Bongolan asks, "How afraid are we of facing our own demons that we're promoting the world's biggest bully -- Donald Trump -- as president of the United States?" However we got here, it would seem the race is on.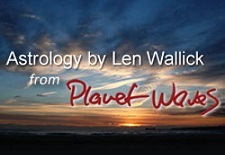 You Don't See That Every Day

Len Wallick catalogues the events that are distinguishing this four-week period of time between two Sagittarius Full Moons. Can you identify something out of the ordinary that you've experienced (and pay attention over the next two weeks for the unusual in your life)? It may be a key to the future.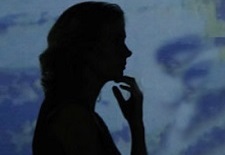 The Biggest Loser

Hillary Clinton thinks she's found the pin to pop Trump's bubble of approval. As Judith Gayle reports, up to this point, no amount of reason has swayed his dedicated supporters, who are more enamored of his politically incorrect, authoritarian posturing than worried about the consequence of his leadership.





To unsubscribe,

click here

. To unsubscribe from all future Planet Waves emails,

please write to

cs@planetwaves.net Copyright © 2016 by Planet Waves, Inc. All Rights Reserved. Other copyrights may apply. >>
Some images used under Fair Use or Creative Commons attribution.