New York, December 30, 2017 | Read on Web | Please Visit Daily News Horoscope Area
Today is Saturday, Dec. 30, 2017
Hebrew date is 12 Tevet 5778
Islamic date is 12 Rabi'-II 1439
Mayan Tzolk'in Day is 6 Men
Mayan Long Count is 13.0.5.1.15
Julian Day is 2458118
Today's Birthdays: Rudyard Kipling (1865-1936), Ramana Maharshi (1879-1950), Carol Reed (1906-1976), Paul Bowles (1910-1999), Bo Diddley (1928-2008), Dame Rosalinde Hurley (1929-2004), Tu Youyou (1930), John Norris Bahcall (1934-2005), Patti Smith (1946), Jeff Lynne (1947), Timothy Mo (1950), June Anderson (1952), Meredith Vieira (1953), Sheryl Lee Ralph (1956), Tracey Ullman (1959), Douglas Coupland (1961), C. S. Lee (1971), Tiger Woods (1975), Tyrese Gibson (1978), Andra Day (1984).
"Whenever he was en route from one place to another, he was able to look at his life with a little more objectivity than usual. it was often on trips that he thought most clearly, and made the decisions that he could not reach when he was stationary."
-- Paul Bowles, The Sheltering Sky
Moon Phase: Moon is in Waxing Gibbous phase and enters Full phase on Jan. 1-2 at 6:24 pm PST / 9:24 pm EST (02:24:00 UTC).
Next Full Moon is in Cancer on Jan. 1-2 at 6:24 pm PST / 9:24 pm EST (02:24:00 UTC).
Corresponding New Moon in Capricorn is on Jan. 16-17 at 6:17 pm PST / 9:17 pm EST (02:17:09 UTC).
Moon Sign: Moon is in Taurus and enters Gemini today at 12:31 am PST / 3:31 am EST (08:30:43 UTC).
Sun Degree: 9-10 Capricorn.

Planetary Stations and Sign Changes
Moon enters Gemini at 12:31 am PST / 3:31 am EST (08:30:43 UTC).

Interesting Selected Aspects | Data by Serennu
-- Venus conjunct Eros at 12:47 am PST / 3:47 am EST (08:46:55 UTC).
-- Juno opposite Thereus at 8:36 am PST / 11:36 am EST (16:35:36 UTC).
-- Sun square Elatus at 2:28 pm PST / 5:28 pm EST (22:27:38 UTC).

Subscribe to Planet Waves -- sign up here | Visit Our Website at this link

If Your Birthday is Dec. 30
(The Day of Laconic Authority) | Capricorn Birthday Reading | All Other Signs
Honesty is the best policy, and the message of your birthday chart is: this begins with being real with yourself. Note carefully when you're in denial, and quickly change your thinking and be entirely honest. This will include a careful evaluation of your work life. Are you really doing what you want to do? If not, now is the time to make some changes.

Written in the Planets
Although the Moon entering Gemini today puts an intellectual spin on emotions, Venus is getting cozy with Eros. Yet that is happening in Capricorn, the sign of things like business. One way these energies could merge and manifest is in taking a very down-to-earth approach to solving a sexual 'problem'. Another might be to play with keeping things hot on the inside even while you're cool as a cucumber on the outside. Play with the contrasts and see what happens.

New Features Added:

Understanding Key Life Transits of Saturn, Chiron and Uranus



Dear Friend and Reader:

The Art of Becoming is your 2018 annual reading. This is my 20th time at the rodeo! And that's a good thing, because to write about the transits of the coming year will take experience. If you're new to the discussion of this project, I've linked a letter in the last paragraph.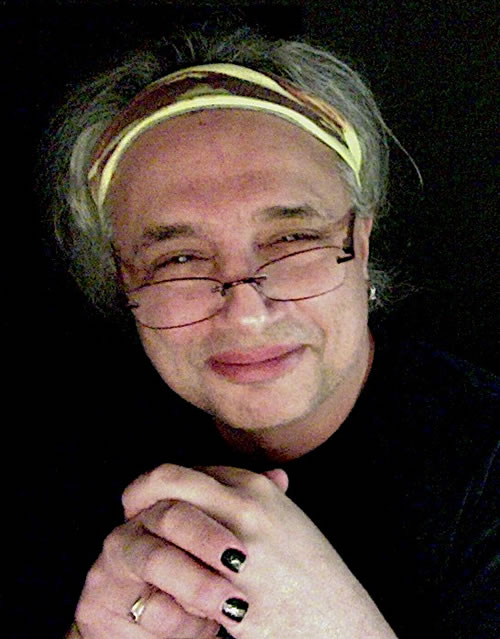 Eric Francis.

I've added three new features to The Art of Becoming, for those who pre-order all 12 signs: videos that cover Chiron in Aries, and Aries Chiron returns; Uranus in Taurus, and Uranus oppositions; and Saturn in Capricorn, including those two Saturn return groups (first and second). These cover many age groups and sub-generations.

These videos are included if you pre-order all 12 signs. Then they will be spun off as separate products. They will not be included with post-publication orders, or single-sign orders. Each will be offered separately for $37.37 each.

I've wanted to do transit readings like this for years! One distinction about my astrological career is that rather than predicting transits, I've been listening to my clients tell me the stories of their transits for more than two decades.

The current pre-order price is $99, which includes written readings for all 12 signs, plus the Saturn, Chiron and Uranus video presentations. Those will be published before the written readings, by the way.

Delivery is expected in January. That's the time estimate, based on 20 years' experience doing this project. If you're curious to read more about The Art of Becoming, here's a detailed letter describing how I do the readings and what they contain.

And if you have not read your 2017 reading, you may do so here at no charge.

Sign up today. The next price increase will be soon!

Thank you for trusting me as your astrologer, and for participating in Planet Waves.

With love,



Aries (March 20-April 19) -- If you need to confide in someone, make sure that you can trust whoever you choose. You have a rare opening to speak your mind about something that may have troubled you for a long time. You will feel better when you get this off your chest, and the feedback you get will be helpful. Taurus (April 19-May 20) -- Watch the way in which things you experience in the public realm (ads, items on social media, comments people make) influence how you feel about yourself. Keep your filters on. You're sensitive to your environment, though you're not obliged to take on what was never intended for you personally. Gemini (May 20-June 21) -- Try not to take offense at anything today. It's unlikely to be about you; and at the moment, you're unusually sensitive. If you can maintain your objectivity, you'll discover that you don't need to be triggered, whether it's intended for you or not. If you can do this, you'll have smoother days. Cancer (June 21-July 22) -- Often, what's passed off as 'spiritual' information can be some of the most negative and self-defeating. You're not interested in anyone's judgments; you find forgiveness appealing because it works. You know what's right for you, though it's taken you some time to figure that out. Leo (July 22-Aug. 23) -- Don't trust rumors today. If you hear something that troubles you, first decide whether it's any of your actual business. If it is, then patiently go about seeking the truth of the matter. This may take a few days; hold off on any decisions until the Full Moon is out of the way, starting on the 2nd. Virgo (Aug. 23-Sep. 22) -- What so recently seemed like an impossible family or household situation has worked itself out. While others have moved on to seemingly more interesting things, you are left with some sincere questions about the impact of your family on your life. Ponder carefully: relevant answers are forthcoming. Libra (Sep. 22-Oct. 23) -- The key to happiness in the coming year will be mental flexibility. It's easy for you to get stuck either in one point of view, or weighing two possibilities. Your life will be easier and more interesting if you take a circumspect view. Look at every question, issue and situation from every angle. Scorpio (Oct. 23-Nov. 22) -- You remain at an important turning point in your life -- one of the most significant ever. Over the next four seasons, you will face many questions; and the first thing to do is to ask yourself, "Which way do I really want to go?" Then contemplate the possibilities carefully.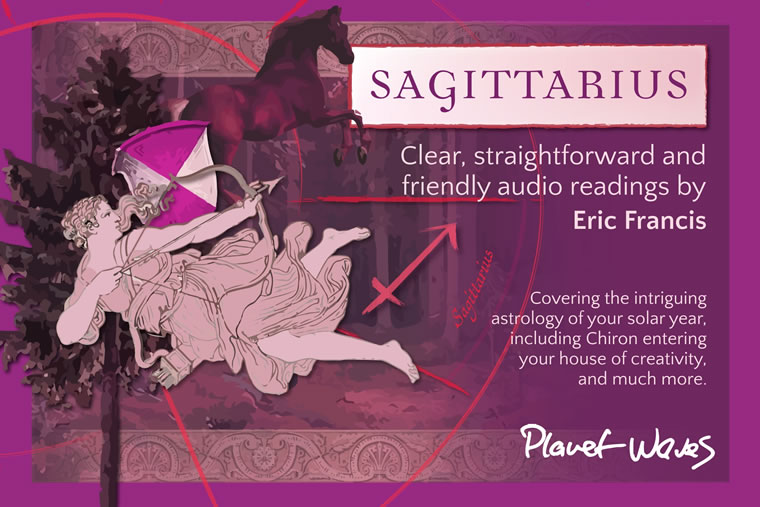 Sagittarius (Nov. 22-Dec. 22) -- Over the past few weeks, there's been a steady stream of planets exiting Sagittarius. This will help you get the pace of your life down to something reasonable, and maybe even provide a little time between your thoughts and projects. You don't need to go so fast.

---
Capricorn Birthdays 2018
A Blessing from the Cosmos
"The Capricorn 2017 Birthday Reading was expansive and mind-blowing, and absolutely on the money in everything. You helped me immeasurably as I change and change and grow, and change some more. What a time!"
-- Linsey
Dear Friend and Reader:

Last week, your ruling planet Saturn entered your sign -- and is now joined by the Sun, Venus and some lesser-known bodies. Some people fear Saturn; but for you its arrival so close to the solstice is a blessing from the cosmos.

If you're someone with a Capricorn Sun, rising sign or Moon, Saturn in your sign the next three years is a reminder that if you set a goal and are willing to work toward it, nothing is out of reach. It can be hard to feel that way in this day and age, but now you have a powerful ally in your corner.

One of your most meaningful tasks for the coming four seasons is defining yourself in a way that's not dependent upon tribal identity. How exactly do you do that? Eric covers that -- along with the opportunities, challenges and essential mission of Saturn in your sign -- in your 2018 Capricorn Birthday Reading, which is now published.

He'll also cover 2018's other major planetary sign changes in your reading (Uranus into Taurus, your zone of play and creative risk-taking; and Chiron into Aries, your zone of home and the emotional landscape) -- plus additional aspects throughout (and beyond) the year that add nuance and offer creative opportunity.

Eric crafts these readings with the best of his life-coaching, cheerleading and problem-solving skills; the sensitivity of his therapy training; his uncanny knack to help you see challenges from a more empowering perspective; and with the kind of everyday, practical inspiration you can use immediately.

"Your work has always offered me food for thought, options to consider and clarity when needed. Thank you very much for what you do and how you present it." -- Victoria Bouet
You get two 30-minute astrology segments and a separate tarot reading for your year. When you order your Capricorn reading, you get instant access for just $44. This price will increase again when the Tarot reading is ready.

Happy Birthday, Capricorn!

Yours & truly,



Amanda Painter

P.S. The 2018 Capricorn Birthday Reading is distinctly different from the Capricorn written reading available in the upcoming Art of Becoming annual project. It covers your key astrology in a different format and emphasis, capitalizing on Eric's more intuitive, improvisational skills. The Birthday Reading also makes a fantastic gift for a loved one!


---

Capricorn (Dec. 22-Jan. 20) -- It's essential for you to remain optimistic. That does not mean tripping out on hope, but rather willing to do the work that needs to be done, and confident that you will accomplish it. Do your best to be consistently supportive of others; they need your encouragement, and you need them. Aquarius (Jan. 20-Feb. 19) -- Many factors in your solar chart have changed in just the past month, and so has your perception of yourself. You're in a whole new phase of self-discovery, which is appropriate no matter what your age. Sit quietly with the mysteries you're encountering. They will reveal themselves to you. Pisces (Feb. 19-March 20) -- If you wake up feeling any emotional disturbance, quickly brush it off and regain your balance, and you'll have an excellent day. The Moon is passing through Gemini, which is the sign of your emotions and personal space. If you spend the day cleaning and tidying, you'll feel amazing.

Monthly Horoscopes and Publishing Schedule Notes



We published your extended monthly horoscopes for January on Thursday, Dec. 21. Your extended monthly horoscopes for December were published on Wednesday, Nov. 22. Please note: we normally publish the extended monthly horoscope on the first Friday after the Sun has entered a new sign.


---
---