New York, December 28, 2017 | Read on Web | Please Visit Daily News Horoscope Area
Today is Thursday, Dec. 28, 2017
Hebrew date is 10 Tevet 5778
Islamic date is 10 Rabi'-II 1439
Mayan Tzolk'in Day is 4 B'en
Mayan Long Count is 13.0.5.1.13
Julian Day is 2458116
Today's Birthdays: Pio Baroja (1872-1956), Arthur Stanley Eddington (1882-1944), F. W. Murnau (1888-1931), Carol Ryrie Brink (1895-1981), Mortimer J. Adler (1902-2001), Earl Hines (1903-1983), Pops Staples (1914-2000), Johnny Otis (1921-2012), Stan Lee (1922), Nichelle Nichols (1932), Maggie Smith (1934), Charles Neville (1939), Sandra Faber (1944), Edgar Winter (1946), Charlie Pierce (1953), Gayle King (1954), Denzel Washington (1954), Ray Bourque (1960), Linus Torvalds (1969), Seth Meyers (1973), John Legend (1978), Sienna Miller (1981).
"The physical world is entirely abstract and without actuality apart from its linkage to consciousness."
-- Arthur Stanley Eddington
Moon Phase: Moon is in First Quarter phase and enters Waxing Gibbous phase on Dec. 29 at 1:43 pm PST / 4:43 pm EST (21:42:53 UTC).
Next Full Moon is in Cancer on Jan. 1-2 at 6:24 pm PST / 9:24 pm EST (02:24:00 UTC).
Corresponding New Moon in Capricorn is on Jan. 16-17 at 6:17 pm PST / 9:17 pm EST (02:17:09 UTC).
Moon Sign: Moon is in Taurus and enters Gemini on Dec. 30 at 12:31 am PST / 3:31 am EST (08:30:43 UTC).
Sun Degree: 7-8 Capricorn.

Planetary Stations and Sign Changes
Moon enters Taurus at 10:23 pm PST / 1:23 am EST (06:23:05 UTC).

Interesting Selected Aspects | Data by Serennu
-- Mars trine Neptune at 9:59 pm Dec. 27 PST / 12:59 am EST (05:58:43 UTC).
-- Mars opposite Mors-Somnus at 1:26 am PST / 4:26 am EST (09:25:53 UTC).
-- Mercury opposite Asbolus at 5:43 am PST / 8:43 am EST (13:42:55 UTC).
-- Venus conjunct Orius at 2:39 pm PST / 5:39 pm EST (22:39:20 UTC).
-- Venus square Makemake at 6:09 pm PST / 9:09 pm EST (02:08:54 Dec. 29 UTC), and Logos at 8:59 pm PST / 11:59 pm EST (04:59:20 Dec. 29 UTC).

Subscribe to Planet Waves -- sign up here | Visit Our Website at this link

If Your Birthday is Dec. 28
(The Day of Simple Sophistication) | Capricorn Birthday Reading | All Other Signs
If you're feeling playful, then play. If you're feeling creative, make art. If you're feeling sexy, have some of the fun. However, you cannot just sit around and wait for these things to happen. They all depend upon your initiative: that is, on your choice to say yes to life. That involves taking a chance; though, as the old saying goes, nothing attempted, nothing gained.

Written in the Planets
Pisces tends to be a sign associated with seeing the interconnectedness of all things, and today's trine between Mars in Scorpio and Neptune in Pisces has that flavor. Scorpio might intensify your sense of the importance of that interconnection, or could lend a 'circle of life' flavor that may aid you in your quest. Use your insights and your energy to help others today. This is not an ideal aspect for being self-serving; your integrity and compassion can be put to humanitarian (or simply neighborly) use much more effectively. The Moon entering Taurus offers grounding in emotions and the senses, and an orientation on values.

New Features Added:

Understanding Key Life Transits of Saturn, Chiron and Uranus



Dear Friend and Reader:

The Art of Becoming is your 2018 annual reading. This is my 20th time at the rodeo! And that's a good thing, because to write about the transits of the coming year will take experience. If you're new to the discussion of this project, I've linked a letter in the last paragraph.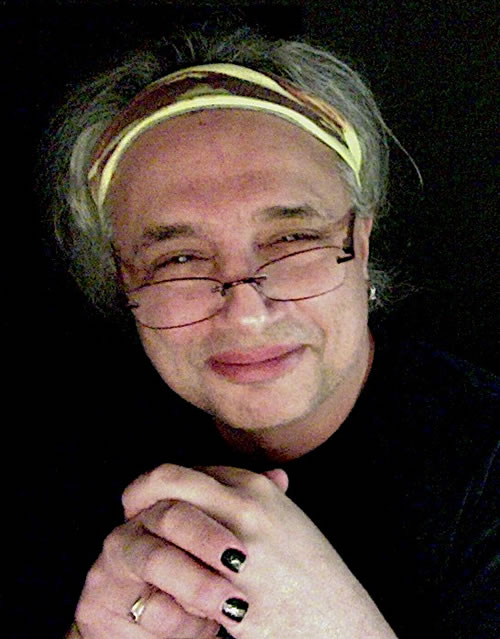 Eric Francis.

I've added three new features to The Art of Becoming, for those who pre-order all 12 signs: videos that cover Chiron in Aries, and Aries Chiron returns; Uranus in Taurus, and Uranus oppositions; and Saturn in Capricorn, including those two Saturn return groups (first and second). These cover many age groups and sub-generations.

These videos are included if you pre-order all 12 signs. Then they will be spun off as separate products. They will not be included with post-publication orders, or single-sign orders. Each will be offered separately for $37.37 each.

I've wanted to do transit readings like this for years! One distinction about my astrological career is that rather than predicting transits, I've been listening to my clients tell me the stories of their transits for more than two decades.

The current pre-order price is $99, which includes written readings for all 12 signs, plus the Saturn, Chiron and Uranus video presentations. Those will be published before the written readings, by the way.

Delivery is expected in January. That's the time estimate, based on 20 years' experience doing this project. If you're curious to read more about The Art of Becoming, here's a detailed letter describing how I do the readings and what they contain.

And if you have not read your 2017 reading, you may do so here at no charge.

Sign up today. The next price increase will be soon!

Thank you for trusting me as your astrologer, and for participating in Planet Waves.

With love,



Aries (March 20-April 19) -- You have the resources to accomplish what you want to do. Let money be your last resort; you have every other means available, including your personal abilities, and your charisma. Start any important task yourself, and then recruit others to participate, especially if they can do it better than you can. Taurus (April 19-May 20) -- You believe what you believe, though it will be helpful if you keep an open mind. You may feel challenged by the viewpoints of others, though you don't need to take this personally. Experiment with other points of view. The universe is in constant motion, and your mind should be as well. Gemini (May 20-June 21) -- You don't need others to set you free, or to make you complete. You hardly need them at all. Yet to the extent that you have commitments and involvements, you will need to honor those. There's plenty of room for you to maneuver inside your current relationships, whether business or personal. Cancer (June 21-July 22) -- You may be more the stay-home type than the go-out type, though tonight will be a great evening to get out of the house. Go where you're sure there are going to be friendly people and a cozy environment, and make some new friends. Don't hide who you are. Let yourself be full-strength. Leo (July 22-Aug. 23) -- You may need to take charge in order to keep things on schedule, and to make sure they happen in good form. However, if you find yourself exerting effort in a way that's not getting results, quickly try a different approach. The theme of your solar chart is ease and movement. So let it flow. Virgo (Aug. 23-Sep. 22) -- What do you have planned for the weekend? Is it exactly what you want to do? Rather than feel like you have to compromise with others, propose your wish list, and see if there are any takers. There just may be; though if not, don't hesitate to do exactly what you want. It's your life, after all. Libra (Sep. 22-Oct. 23) -- If there's someone you want to be intimate with, you can find a point of connection. It's most likely to be on the physical level, involving a real meeting, food or some creature comfort. Your life is no longer a virtual experience. You actually have a body, and solid ground to stand on. Scorpio (Oct. 23-Nov. 22) -- You have something that others need, and someone has something that you need. Yet the test of whether this is a wholesome exchange of energy is a friendly dynamic rather than one based on power. There should be no game involved, but rather a spirit of mutual generosity.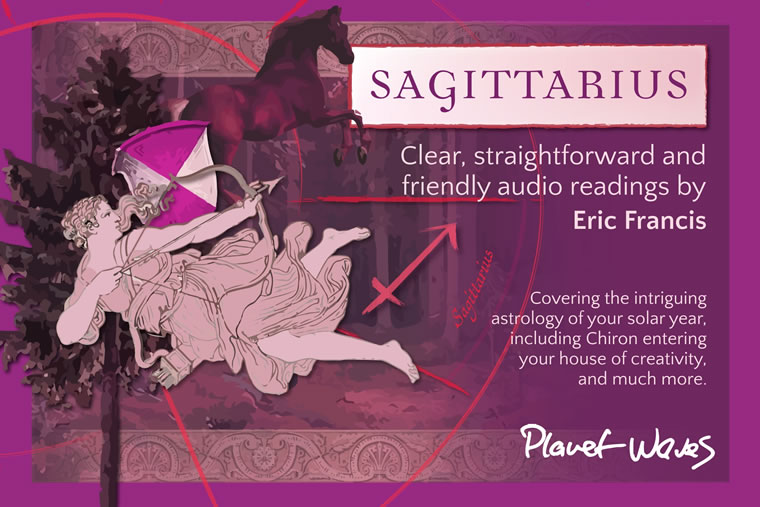 Sagittarius (Nov. 22-Dec. 22) -- You need to get your hands into something, whether it's clay, potting soil, bread dough or some other project in the kitchen. You'll feel better: more connected to the physical world, more alive and happy that you can actually make something. Consider doing more of this as a plan for the coming seasons.

---
Capricorn Birthdays 2018
A Blessing from the Cosmos
"The Capricorn 2017 Birthday Reading was expansive and mind-blowing, and absolutely on the money in everything. You helped me immeasurably as I change and change and grow, and change some more. What a time!"
-- Linsey
Dear Friend and Reader:

Last week, your ruling planet Saturn entered your sign -- and is now joined by the Sun, Venus and some lesser-known bodies. Some people fear Saturn; but for you its arrival so close to the solstice is a blessing from the cosmos.

If you're someone with a Capricorn Sun, rising sign or Moon, Saturn in your sign the next three years is a reminder that if you set a goal and are willing to work toward it, nothing is out of reach. It can be hard to feel that way in this day and age, but now you have a powerful ally in your corner.

One of your most meaningful tasks for the coming four seasons is defining yourself in a way that's not dependent upon tribal identity. How exactly do you do that? Eric will be covering that -- along with the opportunities, challenges and essential mission of Saturn in your sign -- in your 2018 Capricorn Birthday Reading.

He'll also cover 2018's other major planetary sign changes in your reading (Uranus into Taurus, your zone of play and creative risk-taking; and Chiron into Aries, your zone of home and the emotional landscape) -- plus additional aspects throughout (and beyond) the year that add nuance and offer creative opportunity.

Eric crafts these readings with the best of his life-coaching, cheerleading and problem-solving skills; the sensitivity of his therapy training; his uncanny knack to help you see challenges from a more empowering perspective; and with the kind of everyday, practical inspiration you can use immediately.

"Your work has always offered me food for thought, options to consider and clarity when needed. Thank you very much for what you do and how you present it." -- Victoria Bouet
You get two 30-minute astrology segments and a separate tarot reading for your year. When you pre-order your Capricorn reading, you secure the lowest price we offer: only $33. This price increases as we near publication, and then it increases again when it's ready.

Happy Birthday, Capricorn!

Yours & truly,



Amanda Painter

P.S. The 2018 Capricorn Birthday Reading is distinctly different from the Capricorn written reading available in the upcoming Art of Becoming annual project. It covers your key astrology in a different format and emphasis, capitalizing on Eric's more intuitive, improvisational skills. The Birthday Reading also makes a fantastic gift for a loved one!


---

Capricorn (Dec. 22-Jan. 20) -- Make a habit of approving of yourself, and of sending yourself positive affirmations. This takes practice. It's not the kind of thing you just decide to do one day, like subscribing to a magazine. You'll need to monitor your inner voice, then keep choosing to say yes -- and notice the results. Aquarius (Jan. 20-Feb. 19) -- Notice any feelings of jealousy today, and do your best to go in the other direction. You don't need fear and control in your relationships. You'll be a lot happier if you give people the space to be themselves, and take the space that you need. Everyone is free -- let that be your motto. Pisces (Feb. 19-March 20) -- Invest your energy this weekend making new friends. This process will take some time, though your solar chart is offering many supportive aspects. The key will be the slow and steady building of community. Collect contact information and get back to people. Be persistent and focus on who you like best.

Monthly Horoscopes and Publishing Schedule Notes



We published your extended monthly horoscopes for January on Thursday, Dec. 21. Your extended monthly horoscopes for December were published on Wednesday, Nov. 22. Please note: we normally publish the extended monthly horoscope on the first Friday after the Sun has entered a new sign.


---
---