New York, December 27, 2017 | Read on Web | Please Visit Daily News Horoscope Area
Today is Wednesday, Dec. 27, 2017
Hebrew date is 9 Tevet 5778
Islamic date is 9 Rabi'-II 1439
Mayan Tzolk'in Day is 3 Eb'
Mayan Long Count is 13.0.5.1.12
Julian Day is 2458115
Today's Birthdays: Johannes Kepler (1571-1630), Louis Pasteur (1822-1895), Sydney Greenstreet (1879-1954), Marlene Dietrich (1901-1992), William Masters (1915-2001), John Amos (1939), Mike Pinder (1941), Cokie Roberts (1943), Polly Toynbee (1946), Gerard Depardieu (1948), Tovah Feldshuh (1952), Gerina Dunwich (1959), Sarah Vowell (1969), Savannah Guthrie (1971), Wilson Cruz (1973), Masi Oka (1974), Pleasure P (1984).
"Nature...has given us astrology as an adjunct and ally to astronomy."
-- Johannes Kepler
Moon Phase: Moon is in First Quarter phase and enters Waxing Gibbous phase on Dec. 29 at 1:43 pm PST / 4:43 pm EST (21:42:53 UTC).
Next Full Moon is in Cancer on Jan. 1-2 at 6:24 pm PST / 9:24 pm EST (02:24:00 UTC).
Corresponding New Moon in Capricorn is on Jan. 16-17 at 6:17 pm PST / 9:17 pm EST (02:17:09 UTC).
Moon Sign: Moon is in Aries and enters Taurus tonight at 10:23 pm PST / 1:23 am Dec. 28 EST (06:23:05 UTC).
Sun Degree: 6-7 Capricorn.

Planetary Stations and Sign Changes
No changes today.

Interesting Selected Aspects | Data by Serennu
-- Venus sesquiquadrate Ceres at 2:47 am PST / 5:47 am EST (10:47:06 UTC).
-- Eros trine 1992 QB1 at 2:53 am PST / 5:53 am EST (10:52:37 UTC).
-- Sun semi-square Vesta at 3:33 am PST / 6:33 am EST (11:33:07 UTC).
-- Eros square Makemake at 10:17 am PST / 1:17 pm EST (18:17:29 UTC) and Logos at 4:02 pm PST / 7:02 pm EST (00:02:28 Dec. 28 UTC).
-- Eros sextile Typhon at 10:56 am PST / 1:56 pm EST (18:56:15 UTC).

Subscribe to Planet Waves -- sign up here | Visit Our Website at this link

If Your Birthday is Dec. 27
(The Day of the Clever Contributor) | Capricorn Birthday Reading | All Other Signs
Confidence is rarely handed to you like a holiday gift, though your astrology is describing just that. Yet to have this gift, you must receive it consciously. True self-assurance is quiet, it's subtle and it's mostly experienced inwardly. It's the feeling of knowing that you're right with yourself; that you have what you need, or you're capable of getting it. These things are true.

Written in the Planets
The asteroid Eros, in early Capricorn, makes a series of aspects today. When Venus makes the same aspects tomorrow into Friday, you may have an opportunity to reinforce any insights that come through regarding how you express your sexual energy, and its practical applications in intimate relationships. Understanding how things came to be as they are could spur you to action; and insights regarding old sexual patterns and current fears could lend assistance toward crossing a threshold. Tomorrow's approaching trine between Mars in Scorpio and Neptune in Pisces offers integrity and heightened awareness of others' sexual and emotional needs and desires. Use that awareness with compassion.

New Features Added:

Understanding Key Life Transits of Saturn, Chiron and Uranus



Dear Friend and Reader:

The Art of Becoming is your 2018 annual reading. This is my 20th time at the rodeo! And that's a good thing, because to write about the transits of the coming year will take experience. If you're new to the discussion of this project, I've linked a letter in the last paragraph.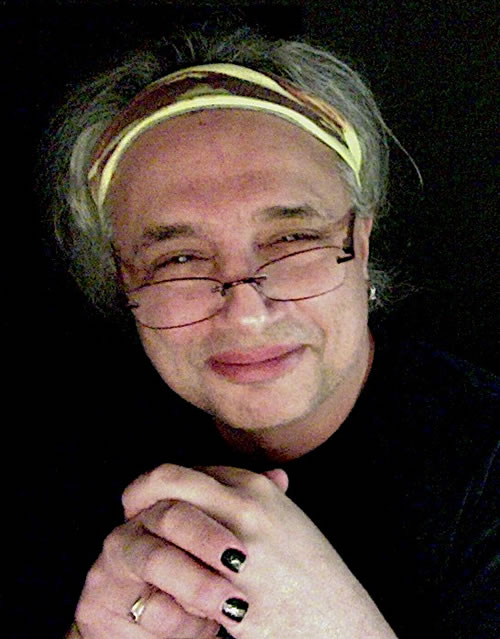 Eric Francis.

I've added three new features to The Art of Becoming, for those who pre-order all 12 signs: videos that cover Chiron in Aries, and Aries Chiron returns; Uranus in Taurus, and Uranus oppositions; and Saturn in Capricorn, including those two Saturn return groups (first and second). These cover many age groups and sub-generations.

These videos are included if you pre-order all 12 signs. Then they will be spun off as separate products. They will not be included with post-publication orders, or single-sign orders. Each will be offered separately for $37.37 each.

I've wanted to do transit readings like this for years! One distinction about my astrological career is that rather than predicting transits, I've been listening to my clients tell me the stories of their transits for more than two decades.

The current pre-order price is $99, which includes written readings for all 12 signs, plus the Saturn, Chiron and Uranus video presentations. Those will be published before the written readings, by the way.

Delivery is expected in January. That's the time estimate, based on 20 years' experience doing this project. If you're curious to read more about The Art of Becoming, here's a detailed letter describing how I do the readings and what they contain.

And if you have not read your 2017 reading, you may do so here at no charge.

Sign up today. The next price increase will be soon!

Thank you for trusting me as your astrologer, and for participating in Planet Waves.

With love,



Aries (March 20-April 19) -- Slow down and notice any important changes in how you relate to work. New developments are calling on you to take more responsibility for the world around you. Be aware of what needs to be organized, taken care of and attended to, and bring all your talent to the task. Taurus (April 19-May 20) -- It will help if you focus on the common interests you share with a partner or loved one. There are plenty. Relationships are built on shared values and not on differences. Spotting these aspects of life may take some effort on your part, especially if you feel like your space is being crowded. Gemini (May 20-June 21) -- You now have no choice but to take your commitments seriously, which means fulfilling them to the best of your ability, changing them, or getting out of them. What's different about your current scenario is that everything must be done by mutual agreement, to the extent that's possible. Cancer (June 21-July 22) -- Take care not to get caught in work-related dramas. Instead, work with those in leadership and coordinate getting things done. The next few days will be busy for everyone, and you can be part of the solution rather than part of the problem. When in doubt, stay out of the way. Leo (July 22-Aug. 23) -- With so many planets moving through your house of work and self-maintenance, having a good time may be the last thing on your mind. However, if you prioritize and only focus on taking care of actual necessities, you'll feel like you're under much less pressure, and can get the job done. Virgo (Aug. 23-Sep. 22) -- You may need a space to do your own thing. What you don't need is anyone's permission. You're allowed to have the fun you want, to do the projects you want, and to share the love that you want to share. Just make sure you get out of any commitments that don't support that. Libra (Sep. 22-Oct. 23) -- The most significant change in this new phase of your life will be your orientation on home and family. In recent years you've done plenty to establish your independence, and not be emotionally tethered to your relatives. Now it's time to form your own tribe, with its own purpose. Scorpio (Oct. 23-Nov. 22) -- You have a lot on your mind. Yet you don't need all the answers, and you don't have to solve all the riddles, problems or issues at once. Take them one at a time, starting with the one you care about the most. Then see how that goes, get some momentum, and feel your confidence.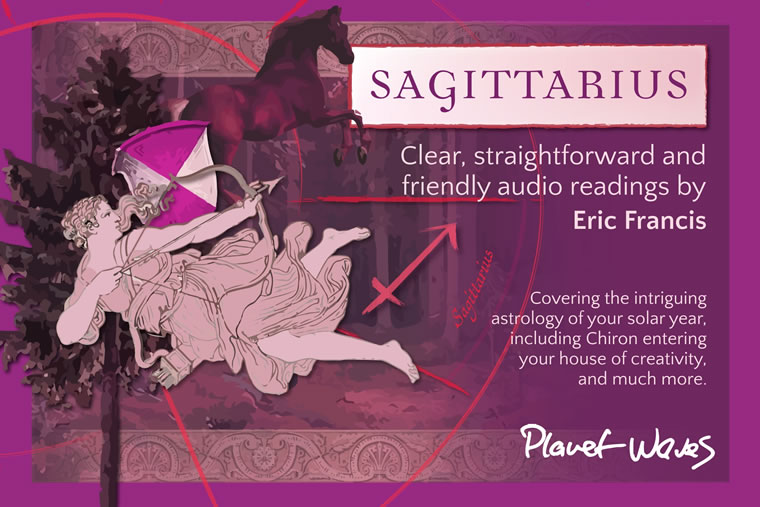 Sagittarius (Nov. 22-Dec. 22) -- You may have to consider the opinions of others more than you want, though it's not really a big deal. Someone close to you wants to be heard, and you would be well served to listen. This is not an instruction that you have to obey but rather an opinion you need to take on board.

---
Capricorn Birthdays 2018
A Blessing from the Cosmos
"The Capricorn 2017 Birthday Reading was expansive and mind-blowing, and absolutely on the money in everything. You helped me immeasurably as I change and change and grow, and change some more. What a time!"
-- Linsey
Dear Friend and Reader:

Last week, your ruling planet Saturn entered your sign -- and is now joined by the Sun, Venus and some lesser-known bodies. Some people fear Saturn; but for you its arrival so close to the solstice is a blessing from the cosmos.

If you're someone with a Capricorn Sun, rising sign or Moon, Saturn in your sign the next three years is a reminder that if you set a goal and are willing to work toward it, nothing is out of reach. It can be hard to feel that way in this day and age, but now you have a powerful ally in your corner.

One of your most meaningful tasks for the coming four seasons is defining yourself in a way that's not dependent upon tribal identity. How exactly do you do that? Eric will be covering that -- along with the opportunities, challenges and essential mission of Saturn in your sign -- in your 2018 Capricorn Birthday Reading.

He'll also cover 2018's other major planetary sign changes in your reading (Uranus into Taurus, your zone of play and creative risk-taking; and Chiron into Aries, your zone of home and the emotional landscape) -- plus additional aspects throughout (and beyond) the year that add nuance and offer creative opportunity.

Eric crafts these readings with the best of his life-coaching, cheerleading and problem-solving skills; the sensitivity of his therapy training; his uncanny knack to help you see challenges from a more empowering perspective; and with the kind of everyday, practical inspiration you can use immediately.

"Your work has always offered me food for thought, options to consider and clarity when needed. Thank you very much for what you do and how you present it." -- Victoria Bouet
You get two 30-minute astrology segments and a separate tarot reading for your year. When you pre-order your Capricorn reading, you secure the lowest price we offer: only $33. This price increases as we near publication, and then it increases again when it's ready.

Happy Birthday, Capricorn!

Yours & truly,



Amanda Painter

P.S. The 2018 Capricorn Birthday Reading is distinctly different from the Capricorn written reading available in the upcoming Art of Becoming annual project. It covers your key astrology in a different format and emphasis, capitalizing on Eric's more intuitive, improvisational skills. The Birthday Reading also makes a fantastic gift for a loved one!


---

Capricorn (Dec. 22-Jan. 20) -- You're feeling more grounded in yourself, though there seems to be something irritating you. It's like you have a concern that you cannot quite name, or a question you cannot formulate. Rather than pressing yourself for an answer, listen quietly and take things slowly. It will come to you. Aquarius (Jan. 20-Feb. 19) -- You are at an important turning point between the past and the future, though you're the one who must guide your life forward. You cannot count on circumstances to do it for you. You know what you don't want. You know what you want. Know the difference, and act on it. Pisces (Feb. 19-March 20) -- Over the next 12 months, being properly paid for your work is a top priority. For this to happen, though, you will need a plan; you'll need better information; and you will need the support of your friends and allies. There's no rush, though important resources are becoming available right now.

Monthly Horoscopes and Publishing Schedule Notes



We published your extended monthly horoscopes for January on Thursday, Dec. 21. Your extended monthly horoscopes for December were published on Wednesday, Nov. 22. Please note: we normally publish the extended monthly horoscope on the first Friday after the Sun has entered a new sign.


---
---