New York, December 23, 2017 | Read on Web | Please Visit Daily News Horoscope Area
Today is Saturday, Dec. 23, 2017
Hebrew date is 5 Tevet 5778
Islamic date is 5 Rabi'-II 1439
Mayan Tzolk'in Day is 12 Lamat
Mayan Long Count is 13.0.5.1.8
Julian Day is 2458111
Today's Birthdays: Mathilde Wesendonck (1828-1902), Harriet Monroe (1860-1936), Madam C. J. Walker (1867-1919), Yousuf Karsh (1908-2002), Peggy Fortnum (1919-2016), Robert Bly (1926), Chet Baker (1929-1988), Esther Phillips (1935-1984), Nancy Graves (1939-1995), Eugene Record (1940-2005), Tim Hardin (1941-1980), Harry Shearer (1943), Susan Lucci (1946), Carol Ann Duffy (1955), Dave Murray (1956), Eddie Vedder (1964), Corey Haim (1971-2010).
"It is not our job to remain whole.
We came to lose our leaves
Like the trees, and be born again,
Drawing up from the great roots."
-- Robert Bly
Moon Phase: Moon is in Waxing Crescent phase and enters First Quarter phase on Dec. 26 at 1:20 am PST / 4:20 am EST (09:20:02 UTC).
Next Full Moon is in Cancer on Jan. 1-2 at 6:24 pm PST / 9:24 pm EST (02:24:00 UTC).
Corresponding New Moon in Capricorn is on Jan. 16-17 at 6:17 pm PST / 9:17 pm EST (02:17:09 UTC).
Moon Sign: Moon is in Aquarius and enters Pisces today at 6:42 am PST / 9:42 am EST (14:41:39 UTC).
Sun Degree: 2-3 Capricorn.

Planetary Stations and Sign Changes
Moon enters Pisces at 6:42 am PST / 9:42 am EST (14:41:39 UTC).

Interesting Selected Aspects | Data by Serennu
-- Thereus opposite Crantor 9:45 pm (Dec. 22) PST / 12:45 am EST (05:44:43 UTC).
-- Saturn conjunct Quaoar 11:20 am PST / 2:20 pm EST (19:19:47 UTC).
-- Vesta conjunct Deucalion 12:57 pm PST / 3: 57 pm EST (20:56:43 UTC).

Subscribe to Planet Waves -- sign up here | Visit Our Website at this link

If Your Birthday is Dec. 23
(The Day of the Groundbreakers) | Capricorn Birthday Reading | All Other Signs
Many of the worries you've faced for so long are a thing of the past. Yet if you find yourself experiencing any emotional residue of the past, address that directly and honestly. First, that means never blaming others for how you feel. Monitor carefully the words you use, and the stories you tell yourself. And for maximum happiness, avoid gossip in any form.

Written in the Planets
Saturn conjunct Quaoar today in Capricorn brings home the ways that your own family's patterns may mirror those of big business or the government. If you're not sure you like what you see, how can you choose differently? What other rhythm could you dance to, and what would you bring into being in the process? When the Moon enters Pisces this morning, it harmonizes with all of those early-Capricorn planets. "Peace on Earth, goodwill toward all beings (human or not)" could well be the vibe of the day -- especially if you take the initiative to embody it yourself and offer it to everyone you meet.

New Features Added:

Understanding Key Life Transits of Saturn, Chiron and Uranus



Dear Friend and Reader:

The Art of Becoming is your 2018 annual reading. This is my 20th time at the rodeo! And that's a good thing, because to write about the transits of the coming year will take experience. If you're new to the discussion of this project, I've linked a letter in the last paragraph.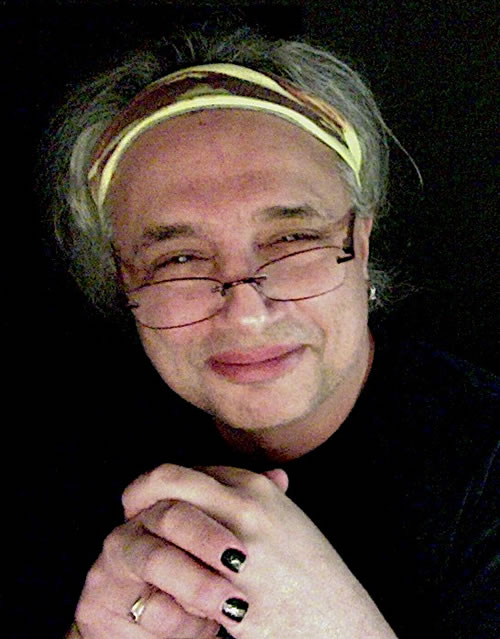 Eric Francis.

I've added three new features to The Art of Becoming, for those who pre-order all 12 signs: videos that cover Chiron in Aries, and Aries Chiron returns; Uranus in Taurus, and Uranus oppositions; and Saturn in Capricorn, including those two Saturn return groups (first and second). These cover many age groups and sub-generations.

These videos are included if you pre-order all 12 signs. Then they will be spun off as separate products. They will not be included with post-publication orders, or single-sign orders. Each will be offered separately for $37.37 each.

I've wanted to do transit readings like this for years! One distinction about my astrological career is that rather than predicting transits, I've been listening to my clients tell me the stories of their transits for more than two decades.

The current pre-order price is $99, which includes written readings for all 12 signs, plus the Saturn, Chiron and Uranus video presentations. Those will be published before the written readings, by the way.

Delivery is expected in January. That's the time estimate, based on 20 years' experience doing this project. If you're curious to read more about The Art of Becoming, here's a detailed letter describing how I do the readings and what they contain.

And if you have not read your 2017 reading, you may do so here at no charge.

Sign up today. The next price increase will be soon!

Thank you for trusting me as your astrologer, and for participating in Planet Waves.

With love,



Aries (March 20-April 19) -- In this season of family, you have the opportunity to study the dynamics of your tribe. Who thinks they're the boss, and what is their claim to authority? How do you feel in the presence of your elders? If you remember any false info they gave you as a kid, write it down before you forget. Taurus (April 19-May 20) -- So much that seemed so unbearably complex has resolved itself. To the extent there are any lingering issues, you can clean them up with a damp sponge. However, you would be wise to account for what you've learned from this very interesting couple of months. That knowledge will serve you well. Gemini (May 20-June 21) -- The thing with knowledge is that people tend to forget. The thing with excellent methods is that most people don't use them. The thing with brilliant ideas is that they're typically overlooked, or counted as threats to the old way of doing things. Be sure to avoid all of those mistakes. Cancer (June 21-July 22) -- Keep things as juicy as you can this weekend. Even if you have to work, keep that down to a bare minimum, and make sure you do at least two things you've been wanting to do for a while. One is not enough. You can afford to burn the candle at both ends for a couple of days. Leo (July 22-Aug. 23) -- Be cautious of people who turn everything into a matter of power. If you say, "please pass the salt," there are those who think they have something to hold over you till the moment they let go of the shaker. Identify those people as soon as you can, and remember who they are. Virgo (Aug. 23-Sep. 22) -- Many planetary moves during the past 48 hours describe a state of being where it will be possible to let go of the past. You've done your share of remembering, reconciling and allowing things to be what they are. At a certain point, it's time to move on, and that time has arrived. Libra (Sep. 22-Oct. 23) -- Notice how you feel today. Then, at the same time, notice what you choose to say, and what you choose to withhold. You may find that when you silence yourself, you feel unwell; and when you describe your feelings, you have a sense of relief. However, only you know if that's really true. Scorpio (Oct. 23-Nov. 22) -- The beauty of having some creative process available to you is that you can turn your struggles into something useful, expressive and healing. One way or another, you must speak up. Silence is neither healthy nor useful. We're seeing how toxic it can be with every day's development in the news.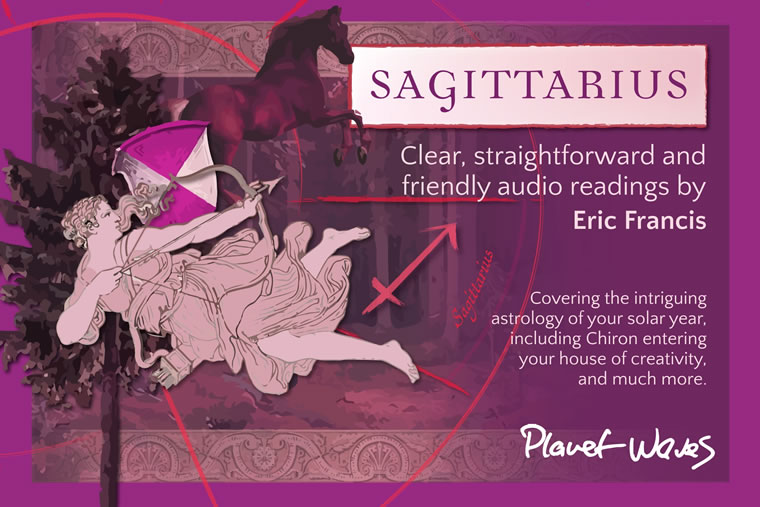 Sagittarius (Nov. 22-Dec. 22) -- Money isn't everything, but it's connected to nearly everything. You may not be aware how much progress you've made in recent years toward standing on your own two feet, doing what you do best. Over the next four weeks you will begin to consolidate your gains, and use what you've learned.

---
Capricorn Birthdays 2018
A Blessing from the Cosmos
"The Capricorn 2017 Birthday Reading was expansive and mind-blowing, and absolutely on the money in everything. You helped me immeasurably as I change and change and grow, and change some more. What a time!"
-- Linsey
Dear Friend and Reader:

Tuesday night, your ruling planet Saturn entered your sign. Some people fear Saturn; but for you its arrival so close to the solstice is a blessing from the cosmos.

If you're someone with a Capricorn Sun, rising sign or Moon, Saturn in your sign the next three years is a reminder that if you set a goal and are willing to work toward it, nothing is out of reach. It can be hard to feel that way in this day and age, but now you have a powerful ally in your corner.

One of your most meaningful tasks for the coming four seasons is defining yourself in a way that's not dependent upon tribal identity. How exactly do you do that? Eric will be covering that -- along with the opportunities, challenges and essential mission of Saturn in your sign -- in your 2018 Capricorn Birthday Reading.

He'll also cover 2018's other major planetary sign changes in your reading (Uranus into Taurus, your zone of play and creative risk-taking; and Chiron into Aries, your zone of home and the emotional landscape) -- plus additional aspects throughout (and beyond) the year that add nuance and offer creative opportunity.

Eric crafts these readings with the best of his life-coaching, cheerleading and problem-solving skills; the sensitivity of his therapy training; his uncanny knack to help you see challenges from a more empowering perspective; and with the kind of everyday, practical inspiration you can use immediately.

"Your work has always offered me food for thought, options to consider and clarity when needed. Thank you very much for what you do and how you present it." -- Victoria Bouet
You get two 30-minute astrology segments and a separate tarot reading for your year. When you pre-order your Capricorn reading, you secure the lowest price we offer: only $33. This price increases as we near publication, and then it increases again when it's ready.

Happy Birthday, Capricorn!

Yours & truly,



Amanda Painter

P.S. The 2018 Capricorn Birthday Reading is distinctly different from the Capricorn written reading available in the upcoming Art of Becoming annual project. It covers your key astrology in a different format and emphasis, capitalizing on Eric's more intuitive, improvisational skills. The Birthday Reading also makes a fantastic gift for a loved one!


---

Capricorn (Dec. 22-Jan. 20) -- Experiment today with the feeling of being a more confident, steady-handed person. Imagine you woke up and remembered who you are, as in who you really, truly are, and you know you don't need to doubt it. Feel the truth of your existence as you walk down the street. Keep practicing this. Aquarius (Jan. 20-Feb. 19) -- Self-knowledge is what the world needs the very most right now, and often it seems in short supply. If you want to get there, the first point of arrival is observing how little you actually know about who you are. Then, make a conscious choice to stay open and ready to receive knowledge. Pisces (Feb. 19-March 20) -- Pause and reflect anytime you feel responsible for someone's actions or feelings. This is a big lesson for Pisces, and it's available to you now. Notice when you're experiencing something that's not appropriate to the moment you're in. If you hear an echo, know that it's from the past.

Monthly Horoscopes and Publishing Schedule Notes



We published your extended monthly horoscopes for January on Thursday, Dec. 21. Your extended monthly horoscopes for December were published on Wednesday, Nov. 22. Please note: we normally publish the extended monthly horoscope on the first Friday after the Sun has entered a new sign.


---
---