New York, December 13, 2017 | Read on Web | Please Visit Daily News Horoscope Area
Today is Wednesday, Dec. 13, 2017
Hebrew date is 25 Kislev 5778
Islamic date is 25 Rabi'-I 1439
Mayan Tzolk'in Day is 2 Etz'nab'
Mayan Long Count is 13.0.5.0.18
Julian Day is 2458101
Today's Birthdays: William Drummond (1585-1649), Werner von Siemens (1816-1892), Talcott Parsons (1902-1979) Ella Baker (1903-1986), Van Heflin (1908-1971), Kenneth Patchen (1911-1979), Luiz Gonzaga (1912-1989), Dick Van Dyke (1925), Christopher Plummer (1929), Tom Verlaine (1949), Wendie Malick (1950), Steve Buscemi (1957), Jamie Foxx (1967), Amy Lee (1981), Taylor Swift (1989).
"Greatness and Truth can never be in danger from these murdering wretches. To perform one's duty, be it now, be it clean, and be it done with humility... A man is a sacred thing. Any action or thought which injures the human imagination is evil."
-- Kenneth Patchen ('Sleepers Awake')
Moon Phase: Moon is in Last Quarter phase and enters Balsamic (waning crescent) phase tonight at 8:19 pm PST / 11:19 pm EST (04:18:59 Dec. 14 UTC).
Next New Moon in Sagittarius is on Dec. 17-18 at 10:30 pm PST / 1:30 am EST (06:30:20 UTC).
Next Full Moon is in Cancer on Jan. 1-2 at 6:24 pm PST / 9:24 pm EST (02:24:00 UTC).
Moon Sign: Moon is in Libra and enters Scorpio today at 5:59 am PST / 8:59 am EST (13:58:31 UTC).
Sun Degree: 22-23 Sagittarius.

Planetary Stations and Sign Changes
Moon enters Scorpio at 5:59 am PST / 8:59 am EST (13:58:31 UTC).
Salacia stations direct at 7:11 am PST / 10:11 am EST (15:10:56 UTC).
Rhiphonos stations retrograde at 5:40 pm PST / 8:40 pm EST (01:40:09 Dec. 14 UTC).

Interesting Selected Aspects | Data by Serennu
-- Neptune square Altjira at 3:17 am PST / 6:17 am EST (11:17:04 UTC).
-- Mercury square Borasisi at 12:27 pm PST / 3:27 pm EST (20:27:02 UTC).
-- Venus opposite Asbolus at 12:52 pm PST / 3:52 pm EST (20:51:37 UTC).

Subscribe to Planet Waves -- sign up here | Visit Our Website at this link

If Your Birthday is Dec. 13
(The Day of Exacting Craft) | Sagittarius Birthday Reading | All Other Signs
It's important to have dreams and fantasies, and also to materialize them in real life. This is not always a perfect translation, though you might think of it as a writing project with first, second and third drafts. Apply this to every facet of your life, including emotional, sexual, spiritual and creative. Everything, including you, is a work in progress.

Written in the Planets
The Moon moving through early Scorpio today adds some emotional intensity. You might feel more motivated to go after what you think you want; but do you really want it? With Mercury still retrograde in Sagittarius -- a sign associated both with aiming an arrow and also the broadness of Jupiter -- this looks like a reminder not to let emotional impulses add fuel to the fire of fuzzy or misdirected thinking. Simply taking a few minutes to list pros and cons could help; as could taking a walk around the block to dissipate emotions before making a move. When in doubt, get physical to channel energy constructively; you'll feel better emotionally and mentally, and your body will thank you, too.

New Features Added:

Understanding Key Life Transits of Saturn, Chiron and Uranus



Dear Friend and Reader:

The Art of Becoming is your 2018 annual reading. This is my 20th time at the rodeo! And that's a good thing, because to write about the transits of the coming year will take experience. If you're new to the discussion of this project, I've linked a letter in the last paragraph.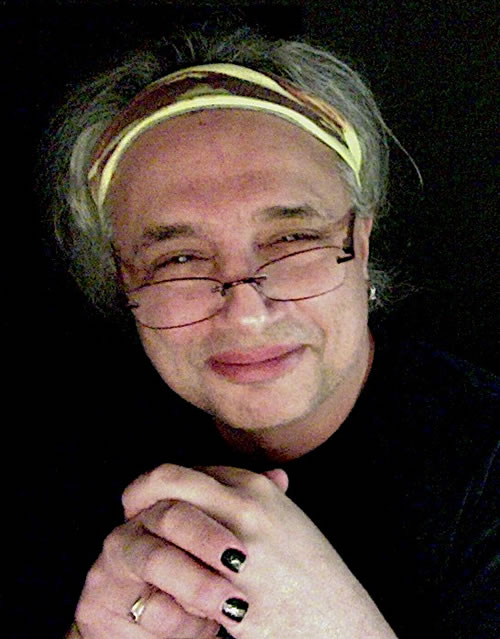 Eric Francis.

I've added three new features to The Art of Becoming, for those who pre-order all 12 signs: videos that cover Chiron in Aries, and Aries Chiron returns; Uranus in Taurus, and Uranus oppositions; and Saturn in Capricorn, including those two Saturn return groups (first and second). These cover many age groups and sub-generations.

These videos are included if you pre-order all 12 signs. Then they will be spun off as separate products. They will not be included with post-publication orders, or single-sign orders. Each will be offered separately for $37.37 each.

I've wanted to do transit readings like this for years! One distinction about my astrological career is that rather than predicting transits, I've been listening to my clients tell me the stories of their transits for more than two decades.

The current pre-order price is $99, which includes written readings for all 12 signs, plus the Saturn, Chiron and Uranus video presentations. Those will be published before the written readings, by the way.

Delivery is expected in January. That's the time estimate, based on 20 years' experience doing this project. If you're curious to read more about The Art of Becoming, here's a detailed letter describing how I do the readings and what they contain.

And if you have not read your 2017 reading, you may do so here at no charge.

Sign up today. The next price increase will be soon!

Thank you for trusting me as your astrologer, and for participating in Planet Waves.

With love,



Aries (March 20-April 19) -- Not all questions can be answered, or need to be. Sometimes it's best to let a question stand: to hold it open, as an exercise in keeping an open mind. This will help you keep your prejudices in check, and you'll be pleasantly surprised what you discover from that particular point of view. Taurus (April 19-May 20) -- There are people who are willing to offer themselves in your service: people who believe in you, and who respect you. How do you feel when you meet those qualities face to face? Do you feel worthy of the attention? Are you comfortable being honored and seen for who you are? Gemini (May 20-June 21) -- It's healthy to talk about what may be ailing you. Keeping one's secrets is an obsession, though it won't serve you now. Yet once you remember how good it feels to speak your truth -- not the one you said yesterday, but the one you've never said -- you won't want to turn back. Cancer (June 21-July 22) -- You're on the right track, though wait until the afternoon before you make an important move. And even once you're there, check your motives. Anger must not factor into your motives in any way, and if it does, pause for a while and work that out. Passion is one thing; revenge is another. Leo (July 22-Aug. 23) -- Aspects through the rest of the week suggest strongly that you must keep your cool and not overreact. That will seem easy until you take something personally, and the totality of the past rushes back into your mind. Pay attention to how you feel and remember that what you say has consequences. Virgo (Aug. 23-Sep. 22) -- Even if you get delayed today, start whatever project you want to get done, and you'll surprise yourself by how easily you accomplish it. It's easy to be discouraged by getting sidetracked or distracted, but don't let it get to you. What you think might take all day will probably take an hour. Libra (Sep. 22-Oct. 23) -- You're not as lost as you may think. In fact, you're not lost at all; you're just in new territory. And over the next week or so, you'll be expanding your range, exploring feelings and ideas that have never occurred to you before. Take it slowly. Sniff the air, and look where you put your feet. Scorpio (Oct. 23-Nov. 22) -- If you want better communication with others, you'll need to take the initiative. That would include starting the conversation, and teaching people some new words, so they can convey different meanings from what they're used to. The tone is also important. "Thank you" and "please" remain brilliantly innovative. Sagittarius (Nov. 22-Dec. 22) -- The energy burning through your particular zodiac sign may have everyone around you run ragged, while you're keeping yourself in balance. Sagittarius is the most heavy-duty of the zodiac signs, and you can handle our current full-on planetary overload just fine. Help others where you can.

---
Capricorn Birthdays 2017-18
How Will You Harness Saturn?
"I continue to believe that setting goals and boundaries combined with recognizing my limits, because I thought about how I could harness Saturn, has made this the most transformative time of my life. I felt a ton of Yes energy in your words, thank you!"
-- Jennifer N.
Dear Friend and Reader:

Do you tend to think of Saturn as representing the parent who stands in your way and says "No"? You can avoid that disempowering feeling by making friends with Saturn. That is, by taking on the role of authority and responsibility in your own life so that you can enjoy the benefits, growth and even freedom Saturn can grant.

If you're someone with a Capricorn Sun, rising sign or Moon, you have this opportunity on your doorstep: Saturn enters Capricorn on Dec. 19. Eric will be covering the opportunities, challenges and essential mission of Saturn in your sign for the next three years or so in your 2017-18 Capricorn Birthday Reading.

But that's not all: Chiron moving into Aries and Uranus moving into your fellow earth sign Taurus will also bring important shifts to your inner landscape and to the world around you. Yet those are only the major planetary sign changes that are happening soon; Eric also homes in on the subtler astrology you'll be navigating in the coming year.

"Your passion, deep care and love always shine through; and you have the gift of all great teachers, of making one feel that one is being personally addressed, respected and taken care of." -- Liz Glanville
All of this is offered in a pro-quality audio-recording bundle: two segments of astrology (approximately 30 minutes each), and then a tarot reading for your year that will be ready a little later. When you pre-order your Capricorn reading, you secure the lowest price we offer: only $33 for the entire three-part reading. This price increases as we near publication, and then it increases again when it's ready.

You get some of the clearest, most nuanced and jargon-free personal astrology available on the internet. Eric crafts these readings with the best of his life-coaching, cheerleading and problem-solving skills; the sensitivity of his therapy training; his uncanny knack to help you see challenges from a more empowering perspective; and with the kind of everyday, practical inspiration you can use immediately.

How will you harness Saturn to make the coming year one of your most dynamic to date?

Yours & truly,



Amanda Painter

P.S. The 2017-18 Capricorn Birthday Reading is distinctly different from the Capricorn written reading available in the upcoming Art of Becoming annual project. It covers your key astrology in a different format and emphasis, capitalizing on Eric's more intuitive, improvisational skills. The Birthday Reading also makes a fantastic gift for a loved one!


---

Capricorn (Dec. 22-Jan. 20) -- Every astrology chart has a hidden room; and right now in your hidden room is some kind of cross between a rave, a protest and a spiritual workshop. You can hear all that activity through the wall, if you listen carefully. You can learn a lot if you go deep within yourself and enter that space. Aquarius (Jan. 20-Feb. 19) -- Be careful not to seem too bossy today, and for the next couple of days. Rather, if you place yourself in the position of being in service, you will actually be of service, and you'll set the correct example for those who look up to you. Ask how you may be of help -- early, and often. Pisces (Feb. 19-March 20) -- While most of the world is being shocked to its senses, you're in the perfect place to be productive, calm and steady. This will be a choice, though it's much easier than you may recognize. You have knowledge, some real influence and, deep beneath your nervousness, a calm Zen mind.

Monthly Horoscopes and Publishing Schedule Notes



We published your extended monthly horoscopes for December on Wednesday, Nov. 22. Your extended monthly horoscopes for November were published on Thursday, Oct. 26. Please note: we normally publish the extended monthly horoscope on the first Friday after the Sun has entered a new sign.


---
---