New York, December 12, 2017 | Read on Web | Please Visit Daily News Horoscope Area
Today is Tuesday, Dec. 12, 2017
Hebrew date is 24 Kislev 5778
Islamic date is 24 Rabi'-I 1439
Mayan Tzolk'in Day is 1 kab'an
Mayan Long Count is 13.0.5.0.17
Julian Day is 2458100
Today's Birthdays: Erasmus Darwin (1731-1802), Gustave Flaubert (1821-1880), Edvard Munch (1863-1944), Edward G. Robinson (1893-1973), Yasujiro Ozu (1903-1963), Frank Sinatra (1915-1998), Olivia Barclay (1919-2001), Fred Kida (1920-2014), John Osborne (1929-1994), Connie Francis (1938), Dionne Warwick (1940), Dickey Betts (1943), Grover Washington Jr. (1943-1999), Bill Nighy (1949), Sheila E. (1957), Jennifer Connelly (1970), Mayim Bialik (1975), Marte Eberson (1987).
"We must laugh and cry, enjoy and suffer, in a word, vibrate to our full capacity... I think that's what being really human means."
-- Gustave Flaubert
Moon Phase: Moon is in Last Quarter phase and enters Balsamic (waning crescent) phase on Dec. 13-14 at 8:19 pm PST / 11:19 pm EST (04:18:59 UTC).
Next New Moon in Sagittarius is on Dec. 17-18 at 10:30 pm PST / 1:30 am EST (06:30:20 UTC).
Next Full Moon is in Cancer on Jan. 1-2 at 6:24 pm PST / 9:24 pm EST (02:24:00 UTC).
Moon Sign: Moon is in Libra and enters Scorpio on Dec. 13 at 5:59 am PST / 8:59 am EST (13:58:31 UTC).
Sun Degree: 21-22 Sagittarius.

Planetary Stations and Sign Changes
No changes today.

Interesting Selected Aspects | Data by Serennu
-- Vesta conjunct Jupiter at 12:59 am PST / 3:59 am EST (08:58:43 UTC).
-- Venus conjunct Great Attractor at 8:05 am PST / 11:05 am EST (16:04:58 UTC).
-- Sun conjunct Mercury at 5:49 pm PST / 8:49 pm EST (01:48:33 Dec. 13 UTC).

Subscribe to Planet Waves -- sign up here | Visit Our Website at this link

If Your Birthday is Dec. 12
(The Day of Body Language) | Sagittarius Birthday Reading | All Other Signs
It's your choice who you accept into your life and who you do not. And you'll want to exercise that power consciously this year, allowing certain people to be close to you and keeping others at a safe distance, as you see fit. Yet even if you have a high standard, it must be one that others can meet. It must be attainable, that is, if you want to share your life with others.

Written in the Planets
This week's astrology includes several key events as we lead up to Saturn changing signs in one week. Today, the conjunction between Vesta and Jupiter in Scorpio could take many forms; one of which is the need to expand our collective sense of devotion to sexual healing, and to hold space for that process in ourselves and in others. This might mean allowing yourself to focus more on pleasure, or on unspoken desires. Has sexual pleasure, and the deep psychological benefits that can ripple out from it, been missing for you? For many people, there's tremendous pain and trauma to be worked through in this realm; though as with surfing, you also have to remember to look where you want to go in order to get there. Today's Mercury-Sun conjunction in Sagittarius marks the midpoint of Mercury's current retrograde. Hang in there -- and continue to double-check the details of everything you plan to do, say or buy.

New Features Added:

Understanding Key Life Transits of Saturn, Chiron and Uranus



Dear Friend and Reader:

The Art of Becoming is your 2018 annual reading. This is my 20th time at the rodeo! And that's a good thing, because to write about the transits of the coming year will take experience. If you're new to the discussion of this project, I've linked a letter in the last paragraph.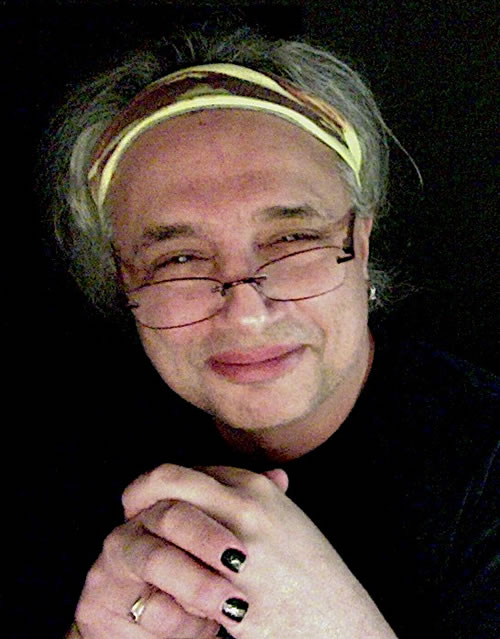 Eric Francis.

I've added three new features to The Art of Becoming, for those who pre-order all 12 signs: videos that cover Chiron in Aries, and Aries Chiron returns; Uranus in Taurus, and Uranus oppositions; and Saturn in Capricorn, including those two Saturn return groups (first and second). These cover many age groups and sub-generations.

These videos are included if you pre-order all 12 signs. Then they will be spun off as separate products. They will not be included with post-publication orders, or single-sign orders. Each will be offered separately for $37.37 each.

I've wanted to do transit readings like this for years! One distinction about my astrological career is that rather than predicting transits, I've been listening to my clients tell me the stories of their transits for more than two decades.

The current pre-order price is $99, which includes written readings for all 12 signs, plus the Saturn, Chiron and Uranus video presentations. Those will be published before the written readings, by the way.

Delivery is expected in January. That's the time estimate, based on 20 years' experience doing this project. If you're curious to read more about The Art of Becoming, here's a detailed letter describing how I do the readings and what they contain.

And if you have not read your 2017 reading, you may do so here at no charge.

Sign up today. The next price increase will be soon!

Thank you for trusting me as your astrologer, and for participating in Planet Waves.

With love,



Aries (March 20-April 19) -- What most relationships need is a conversation about the things most people avoid. You're being drawn in this direction, and someone close to you may be open to reaching a deeper understanding. Remember that the most important level on which to make contact is the spiritual level: your deepest truth. Taurus (April 19-May 20) -- Sex is typically seen as merely physical, which then can be infused with romance to make it mean something. However, you're not only capable of going much deeper; you're actually doing it. You're also in a once-in-a-lifetime phase of learning. You will never pass this way again, so learn well. Gemini (May 20-June 21) -- If you admire someone, know that you contain what you love. You can recognize talent, beauty and intelligence because in some way you possess those things, whether now or in potential. Sincere admiration is a form of aspiration. Be determined to grow in the direction of the light. Cancer (June 21-July 22) -- Pay close attention to the opinions of a female colleague. You may think this person is arrogant or claims greater knowledge than she has, but that's unlikely to be relevant. Listen carefully and then consider what you hear, not for five minutes or for an hour, but for several days. Leo (July 22-Aug. 23) -- You now have some clarity around a professional matter that was puzzling you just a few days ago. Yet with Mercury retrograde, you will want to proceed with caution and make sure everything you believe is true. This will require some patience and active willingness to verify your observations. Virgo (Aug. 23-Sep. 22) -- You'll need to remember your priorities in the face of various challenges and distractions. Someone could write a whole opera about this, or maybe a soap opera. It's one of those great themes of the human race -- and of this particular day. Make a list of what you need to do, and stick to it. Libra (Sep. 22-Oct. 23) -- If you appreciate meaningful conversations, the next few days will be some of the most exciting in recent memory. All kinds of issues are in the air. People are asking real questions. Some even have helpful ideas. Start the discussion, and keep it moving. You will be doing the world a favor. Scorpio (Oct. 23-Nov. 22) -- If for some reason some aspect of your relationships or sex life has come to a halt, the universe is sending you a message: It's time to establish new lines of communication. Let's face it, you would benefit from having them, and the invention would be on the level of the light bulb.

---



Sagittarius Astrology Reading by Eric Francis is Ready!



Dear Friend of Planet Waves:

This weekend, I completed the astrology portion of the Sagittarius reading. I wanted to make sure it was recorded before Mercury stationed retrograde in your sign, and before the Full Moon in your opposite sign.

We're in an astonishing moment globally, challenging though it is -- though, for Sagittarius, it's particularly amazing. Saturn is set to leave your sign. Mercury will be retrograde for the next three weeks, highlighting the Saturn-Pholus-Galactic Core conjunction.

This is rock-and-roll astrology, and I've done a reading to match the vibrant, growth-oriented and downright beautiful quality of your charts.

We have two astrology sessions for you right now. In the first, I describe the process of Saturn in Sagittarius, and what Mercury retrograde is suggesting you do, in preparation for Saturn's change of signs.

I also talk about why Sagittarius is an utterly unusual sign, containing two deep-space points that can serve as a direct connection to source. I also talk about the relationship of Chiron to Sagittarius, which describes how to harness this energy.

In the second section, I look forward: to the sign changes of Saturn, Chiron and Uranus, which take hold between now and your next birthday. These three sign changes take us beyond the Uranus square Pluto era (2011-2015) and into the next distinct phase of astrology -- a short but powerful one that will peak in 2020 (the Saturn conjunct Pluto era).

This is fresh, alive astrology that's easy to follow. I am at my best as a motivational speaker, wherein it's my role to make your own potential compelling to you.

You can get the reading at the current order price of $44. In a month or so, your tarot reading will follow along.

The reading includes many resources, such as articles relevant to your astrology that will provide helpful backstory, and your 2017 written reading from The Book of Your Life.

(Yes, we are over-delivering here, though the moment calls for it.)

Get instant access now!

With love, your friendly neighborhood astrologer --



P.S. If you've never listened to one of my audio readings, you're invited to check out last year's Sagittarius reading as a gift. It's a great way to review your last year during this Mercury retrograde phase, and prepare to make the most of your new reading.


---

Sagittarius (Nov. 22-Dec. 22) -- Note that others may think you're copping a superior attitude, even if you're doing nothing of the kind. You might make an extra effort to be polite, hold doors and offer to help kids with their math homework, though that probably won't make much difference. Be yourself, no matter what they say. Capricorn (Dec. 22-Jan. 20) -- One sign of maturity is the willingness, and the ability, to spend time alone, and to be at peace doing so. How are you doing with that one? Do you always need people around you, or can you spend extended periods of time in pleasant solitude? Take an hour or two today, and experiment. Aquarius (Jan. 20-Feb. 19) -- Focus your agenda over the next few days. Allow the irrelevant bits to be filtered out. Invest your energy into what you know is going to get positive results, such as solving a problem or making something that you need. You won't miss what does not matter one single bit. Pisces (Feb. 19-March 20) -- You have the power to make a truly positive impact, though you might consider what that could be. It's vital you consider that your words and your actions have a reach that goes far beyond what you may think. You are broadcasting at full power. Don't wait for proof; there's not time for that.

Monthly Horoscopes and Publishing Schedule Notes



We published your extended monthly horoscopes for December on Wednesday, Nov. 22. Your extended monthly horoscopes for November were published on Thursday, Oct. 26. Please note: we normally publish the extended monthly horoscope on the first Friday after the Sun has entered a new sign.


---
---