New York, December 9, 2017 | Read on Web | Please Visit Daily News Horoscope Area
Today is Saturday, Dec. 9, 2017
Hebrew date is 21 Kislev 5778
Islamic date is 21 Rabi'-I 1439
Mayan Tzolk'in Day is 11 Ix
Mayan Long Count is 13.0.5.0.14
Julian Day is 2458097
Today's Birthdays: John Milton (1608-1674), Tabitha Babbitt (1779-1853), Clarence Birdseye (1886-1956), Emmett Kelly (1898-1979), Margaret Hamilton (1902-1985), Dalton Trumbo (1905-1976), Kirk Douglas (1916), Redd Foxx (1922- 1991), John Cassavetes (1929-1989), Judi Dench (1934), Junior Wells (1934-1998), Dan Hicks (1941-2016), Joe McGinniss (1942-2014), Neil Innes (1944), Joan Armatrading (1950), Michael Dorn (1952), John Malkovich (1953), Jesse Metcalfe (1978).
"Imagine how asleep or utterly unperceptive and clueless you would have to be not to see yourself as absurd, for the most part."
-- John Malkovich
Moon Phase: Moon is in Disseminating (waning gibbous) phase and enters Last Quarter phase tonight at 11:51 pm PST / 2:51 am Dec. 10 EST (07:51:16 UTC).
Next New Moon in Sagittarius is on Dec. 17-18 at 10:30 pm PST / 1:30 am EST (06:30:20 UTC).
Next Full Moon is in Cancer on Jan. 1-2 at 6:24 pm PST / 9:24 pm EST (02:24:00 UTC).
Moon Sign: Moon is in Virgo and enters Libra on Dec. 10-11 at 9:01 pm PST / 12:01 am EST (05:00:51 UTC).
Sun Degree: 18-19 Sagittarius.

Planetary Stations and Sign Changes
Mars enters Scorpio at 1:59 am PST / 4:59 am EST (08:59:11 UTC).

Interesting Selected Aspects | Data by Serennu
-- Venus square Orcus at 3:16 am PST / 6:16 am EST (11:16:24 UTC).
-- Mercury conjunct Ixion at 12:20 pm PST / 3:20 pm EST (20:19:45 UTC).
-- Mercury trine Pallas at 12:52 pm PST / 3:52 pm EST (20:52:07 UTC).
-- Sun trine Ceres at 1:59 pm PST / 4:59 pm EST (21:58:44 UTC).
-- Vesta opposite Mors-Somnus at 8:12 pm PST / 11:12 pm EST (04:12:08 Dec. 10 UTC).

Subscribe to Planet Waves -- sign up here | Visit Our Website at this link

If Your Birthday is Dec. 9
(The Day of Flamboyance) | Sagittarius Birthday Reading | All Other Signs
In order to take charge of your life, you must set aside a desire to be liked or appreciated. The desire to be popular too often implies you will act like the people whose values and priorities you don't share. Being the master of your own life might make you unpopular with others. You have your agenda and nobody but you has to approve of it, or of you.

Written in the Planets
What do you want? If you know, are you willing to ask for it? How deep does this desire run -- emotionally, physically, sexually, spiritually, creatively? Mars entering Scorpio today suggests a newly refreshed ability to recognize and go for what you desire. With Scorpio being a fixed sign, it also warns against being too strong-willed and stubborn about it. Remember to listen to the responses you're getting -- from other people, from within yourself, from your environment, from your intuition -- and adjust accordingly. With the Sagittarius Sun trine Ceres in Leo, you can express the twin flames of heart and spirit in ways that nourish.

New Features Added:

Understanding Key Life Transits of Saturn, Chiron and Uranus



Dear Friend and Reader:

The Art of Becoming is your 2018 annual reading. This is my 20th time at the rodeo! And that's a good thing, because to write about the transits of the coming year will take experience. If you're new to the discussion of this project, I've linked a letter in the last paragraph.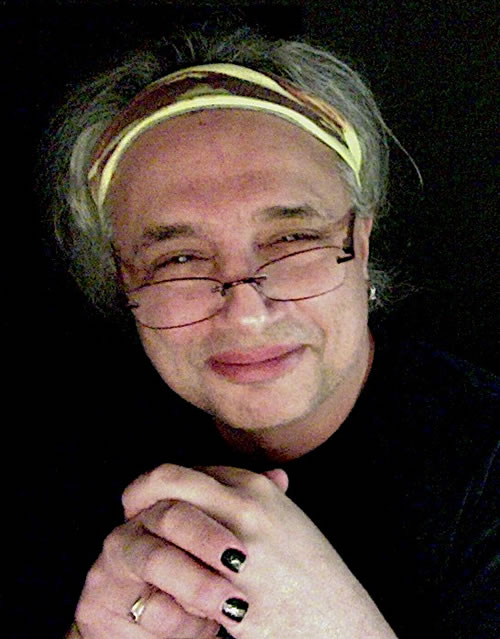 Eric Francis.

I've added three new features to The Art of Becoming, for those who pre-order all 12 signs: videos that cover Chiron in Aries, and Aries Chiron returns; Uranus in Taurus, and Uranus oppositions; and Saturn in Capricorn, including those two Saturn return groups (first and second). These cover many age groups and sub-generations.

These videos are included if you pre-order all 12 signs. Then they will be spun off as separate products. They will not be included with post-publication orders, or single-sign orders. Each will be offered separately for $37.37 each.

I've wanted to do transit readings like this for years! One distinction about my astrological career is that rather than predicting transits, I've been listening to my clients tell me the stories of their transits for more than two decades.

The current pre-order price is $99, which includes written readings for all 12 signs, plus the Saturn, Chiron and Uranus video presentations. Those will be published before the written readings, by the way.

Delivery is expected in January. That's the time estimate, based on 20 years' experience doing this project. If you're curious to read more about The Art of Becoming, here's a detailed letter describing how I do the readings and what they contain.

And if you have not read your 2017 reading, you may do so here at no charge.

Sign up today. The next price increase will be soon!

Thank you for trusting me as your astrologer, and for participating in Planet Waves.

With love,



Aries (March 20-April 19) -- The question so few people ask about a sexual encounter is, does this serve my best interests? You're certainly feeling the pull in a certain compelling direction, and you also have the discipline and self-control to make a choice about what's right for you. It may not be -- but it certainly may. Taurus (April 19-May 20) -- You're about to make a discovery about how confident in yourself you've become. A discussion that might, in another era, have shaken you up or made you doubt yourself is now welcome and productive. What you learn, you'll be able to apply easily, by making small adjustments. Gemini (May 20-June 21) -- Don't let your security lead you to a place of self-doubt. There's always that moment where you feel yourself questioning your abilities or your role in someone's life, and you get to decide whether you're going to fall for it. Catch that moment in time and send yourself a bold affirmation. Cancer (June 21-July 22) -- You may be tempted to let your emotions guide you, particularly through a work-related issue. Yet any opinion grounded in how you feel is not entirely dependable at the moment. While Mercury is retrograde, think for an extra day or two before you change course or think you've solved a problem. Leo (July 22-Aug. 23) -- Where a career matter is concerned, proceed with a certain kind of caution: the ability to revise your choices. Conduct small experiments to see some results of your ideas, and to test how others respond. Whatever you may be doing, sketch in pencil rather than in ink, and be grateful for your eraser. Virgo (Aug. 23-Sep. 22) -- Holding steady means dancing to the music. Virgo is famous for control, and at the moment, there's no way for you actually to do this. So you need other options, such as being flexible, seeking a deeper understanding of events, and setting aside judgment. From that space, you can truly listen. Libra (Sep. 22-Oct. 23) -- Being honest with yourself this weekend may be challenging. It'll be easy to forget some of your basic needs, and you might find yourself making excuses to others that you believe yourself. That would be the first thing to pay attention to. Listen to yourself carefully, and check your facts. Scorpio (Oct. 23-Nov. 22) -- Mars has entered your sign, which will come as a relief. You may notice that an odd tension has left your thoughts, and that you no longer feel like you've gone missing. You are back. Now, all you have to do is act like that's true. Walk around and ask yourself, "What do I want?"

---



Sagittarius Astrology Reading by Eric Francis is Ready!



Dear Friend of Planet Waves:

This weekend, I completed the astrology portion of the Sagittarius reading. I wanted to make sure it was recorded before Mercury stationed retrograde in your sign, and before the Full Moon in your opposite sign.

We're in an astonishing moment globally, challenging though it is -- though, for Sagittarius, it's particularly amazing. Saturn is set to leave your sign. Mercury will be retrograde for the next three weeks, highlighting the Saturn-Pholus-Galactic Core conjunction.

This is rock-and-roll astrology, and I've done a reading to match the vibrant, growth-oriented and downright beautiful quality of your charts.

We have two astrology sessions for you right now. In the first, I describe the process of Saturn in Sagittarius, and what Mercury retrograde is suggesting you do, in preparation for Saturn's change of signs.

I also talk about why Sagittarius is an utterly unusual sign, containing two deep-space points that can serve as a direct connection to source. I also talk about the relationship of Chiron to Sagittarius, which describes how to harness this energy.

In the second section, I look forward: to the sign changes of Saturn, Chiron and Uranus, which take hold between now and your next birthday. These three sign changes take us beyond the Uranus square Pluto era (2011-2015) and into the next distinct phase of astrology -- a short but powerful one that will peak in 2020 (the Saturn conjunct Pluto era).

This is fresh, alive astrology that's easy to follow. I am at my best as a motivational speaker, wherein it's my role to make your own potential compelling to you.

You can get the reading at the current order price of $44. In a month or so, your tarot reading will follow along.

The reading includes many resources, such as articles relevant to your astrology that will provide helpful backstory, and your 2017 written reading from The Book of Your Life.

(Yes, we are over-delivering here, though the moment calls for it.)

Get instant access now!

With love, your friendly neighborhood astrologer --



P.S. If you've never listened to one of my audio readings, you're invited to check out last year's Sagittarius reading as a gift. It's a great way to review your last year during this Mercury retrograde phase, and prepare to make the most of your new reading.


---

Sagittarius (Nov. 22-Dec. 22) -- Be sure to appreciate the currently wild astrology in your sign, which is some of the most exciting in the whole history of Sagittarius. Of course, you may not be having fun if your relationships are going wonky. But if you bring some compassion and curiosity, you will have a lot more fun. Capricorn (Dec. 22-Jan. 20) -- Saturn's entry into your sign over the next 10 days may feel like a metal splinter rising up out of your skin. You forgot when it got embedded a few summers ago, and your body has been gradually pushing it out. Then when it breaks the surface, you think it'll hurt, but it's the best feeling in the world. Aquarius (Jan. 20-Feb. 19) -- Avoid the allure of power. Emphasize service, in the form of supporting others. Focus on fulfilling your commitments and responsibilities. Concentrate on living as if your life is an example. Be a source of ideas, in the form of proposals, which would count as leadership. But power? Forget it. Pisces (Feb. 19-March 20) -- You have many resources for how to get results. Basically you have every tool in your toolbox to choose from. So make sure you use the right one for any specific job. Two of the most useful are an ability to peel back any situation to see what's really going on, and your charming persuasiveness.

Monthly Horoscopes and Publishing Schedule Notes



We published your extended monthly horoscopes for December on Wednesday, Nov. 22. Your extended monthly horoscopes for November were published on Thursday, Oct. 26. Please note: we normally publish the extended monthly horoscope on the first Friday after the Sun has entered a new sign.


---
---