New York, December 3, 2017 | Read on Web | Please Visit Daily News Horoscope Area
Today is Sunday, Dec. 3, 2017
Hebrew date is 15 Kislev 5778
Islamic date is 15 Rabi-I 1439
Mayan Tzolk'in Day is 5 Lamat
Mayan Long Count is 13.0.5.0.8
Julian Day is 2458091
Today's Birthdays: Joseph Conrad (1857-1924), Andy Williams (1927-2012), Jean-Luc Godard (1930), Heather Menzies (1949), Mickey Thomas (1949), Daryl Hannah (1960), Julianne Moore (1960), Steve Harris (actor; 1965), Brendan Fraser (1968), Montell Jordan (1968), Trina (1978), Anna Chlumsky (1980), Amanda Seyfried (1985).
"Reality, as usual, beats fiction out of sight."
-- Joseph Conrad
Moon Phase: Moon is in Waxing Gibbous phase and enters Full phase today at 7:47 am PST / 10:47 am EST (15:46:54 UTC). Next New Moon in Sagittarius is on Dec. 17-18 at 10:30 pm PST / 1:30 am EST (06:30:20 UTC).
Next Full Moon is in Cancer on Jan. 1-2 at 6:24 pm PST / 9:24 pm EST (02:24:00 UTC).
Moon Sign: Moon is in Gemini and enters Cancer on Dec. 4 at 12:36 pm PST / 3:36 pm EST (20:36:37 UTC).
Sun Degree: 12-13 Sagittarius.

Planetary Stations and Sign Changes
Mercury stations retrograde at 11:34 pm Dec. 2 PST / 2:24 am EST (07:34:04 UTC).

Interesting Selected Aspects | Data by Serennu
-- Mars opposite Pallas at 10:59 pm Dec. 2 PST / 1:59 am EST (06:59:26 UTC).
-- Sun square Neptune at 3:44 am PST / 6:44 am EST (11:43:42 UTC).
-- Juno square Uranus at 8:13 am PST / 11:13 am EST (16:13:32 UTC).
-- Saturn conjunct Pholus at 8:04 pm PST / 11:04 pm EST (04:04:34 Dec. 4 UTC).

Subscribe to Planet Waves -- sign up here | Visit Our Website at this link

If Your Birthday is Dec. 3
(The Day of Ingenuity) | Sagittarius Birthday Reading | All Other Signs
There's just one imperative in your life, which is being honest about how you feel. Many people want to have influence over this most personal inner dynamic, and they have no business doing so. Sort out your sincere emotions from what family and living partners think is best for you. Before long you'll get enough traction to assert your independence.

Written in the Planets
Are you of two minds regarding the concept of 'freedom' -- especially your own? That might sound like an odd question. Who doesn't like their freedom, right? But you'd be surprised by how many people willingly keep themselves chained: to old beliefs, to their parents' expectations, to religious dogma, to lies they can see right through. Our culture seems to have a knack for espousing the glory of freedom, and then failing to notice the ways we restrict ourselves -- blaming it on others the whole time. Today's Full Moon opposition between the Sun in Sagittarius and the Moon in Gemini -- square Neptune in Pluto -- could bring these dynamics and hypocrisies to the fore. Meanwhile, Mercury stationing retrograde today gives everything another level of spin. Remind yourself to pay extra attention in everything you do today, especially if you tend to multitask. And keep a sharp ear out for new information slipping through.

New Features Added:

Videos for 2018 Saturn, Chiron and Uranus Transits



Dear Friend and Reader:

The Art of Becoming is your 2018 annual reading. This is my 20th time at the rodeo! And that's a good thing, because to write about the transits of the coming year will take experience. If you're new to the discussion of this project, I've linked a letter in the last paragraph.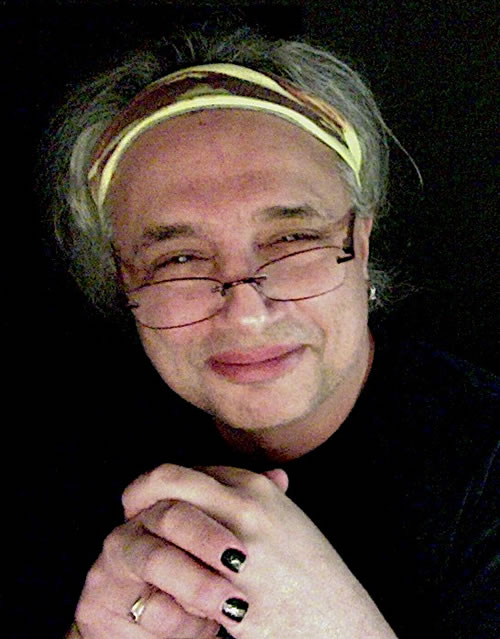 Eric Francis.

I've added three new features to The Art of Becoming, for those who pre-order all 12 signs: videos that cover Chiron in Aries, and Aries Chiron returns; Uranus in Taurus, and Uranus oppositions; and Saturn in Capricorn, including those two Saturn return groups (first and second). These cover many age groups and sub-generations.

These videos are included if you pre-order all 12 signs. Then they will be spun off as separate products. They will not be included with post-publication orders, or single-sign orders. Each will be offered separately for $37.37 each.

I've wanted to do transit readings like this for years! One distinction about my astrological career is that rather than predicting transits, I've been listening to my clients tell me the stories of their transits for more than two decades.

The current pre-order price is $99, which includes written readings for all 12 signs, plus the Saturn, Chiron and Uranus video presentations. Those will be published before the written readings, by the way.

Delivery is expected in January. That's the time estimate, based on 20 years' experience doing this project. If you're curious to read more about The Art of Becoming, here's a detailed letter describing how I do the readings and what they contain.

And if you have not read your 2017 reading, you may do so here at no charge.

Sign up today. The next price increase will be soon!

Thank you for trusting me as your astrologer, and for participating in Planet Waves.

With love,



Aries (March 20-April 19) -- Today's Full Moon will push a certain issue to the forefront, and you'll get a chance to work it out in a civilized discussion. Yet make sure you use your words economically, and peacefully, and listen carefully. This is not about winning anything, but rather, coming to a mutual understanding. Taurus (April 19-May 20) -- Today's Full Moon may raise your concerns about a financial situation, though you're in better condition than you may believe. Mercury retrograde over the next few weeks will guide you to develop more equitable relationships with partners and business associates. Be patient and work things out thoughtfully. Gemini (May 20-June 21) -- Mercury is now retrograde in your house of relationships, which is a caution not to get stuck on old matters. Work with partners toward common goals, and do your part to establish common ground. Take plenty of time to yourself, to review the deep matters that you have on your mind. Cancer (June 21-July 22) -- Today's Full Moon may relieve some of the pressure you're feeling, and resolve some of the mystery about certain work or health related circumstances. Get the message that you don't need to exert nearly as much effort as you think you do. Focus on your opportunities, which are abundant. Leo (July 22-Aug. 23) -- Be careful not to push yourself too hard today; the Sun's tense meeting with Neptune is warning that you could waste your energy on something pointless, and burn out. Size up carefully what actually needs to be done; and then apply minimal effort, just to test out your theory. Study the results. Virgo (Aug. 23-Sep. 22) -- Today's Full Moon occurs in the professional achievement angle of your solar chart. You may feel that you don't get the recognition you deserve, though you would be well served to recognize what you've accomplished before you expect others to. Then, you can leverage that information. Libra (Sep. 22-Oct. 23) -- You may feel as if someone is not negotiating in good faith. Maybe you think they are holding back information, or using a secret strategy against you. Keep a careful check on those thoughts, and admit that other explanations and theories can account for what you don't currently know. Scorpio (Oct. 23-Nov. 22) -- Watch your finances carefully. Spend only what you must, and avoid making major purchases for a few weeks, if at all possible. This includes holiday shopping. You can even cut your gift budget in half and make people just as happy. It really is the thought that counts. You are generous enough.

---

Sagittarius Birthdays 2017-18:

Not What You Think: Your Personal Mercury Retrograde



Dear Friend and Reader:

I know what you're wondering: how can Mercury retrograde not be what you think, when Mercury is, in fact, the planet representing the mind? What I mean is this: Mercury retrograde phases have a bad rap for being nothing but trouble; but used well, they can be incredibly useful phases of time for review and deep introspection.

So, you might say that if you have your Sun or rising sign in Sagittarius, then Mercury stationing retrograde in your sign on Sunday really isn't about 'what' you think; it's about how you think.

The weeks between Dec. 3 and Dec. 22 could actually be incredibly useful for getting to the bottom of certain beliefs and thought patterns you have, among other things.

What does it mean to start your solar year with Mercury stationing retrograde in your sign? Eric walks you through this and all of the biggest astrological events of the next 12 months in your 2017-18 Sagittarius Birthday Reading; the astrology segments have recently been published.

With Saturn, Chiron and Uranus all changing signs soon, you'll find certain areas of your life changing in tone and emphasis. For example, what will it mean to have the planet of awareness and healing (Chiron) move into your house of play, creativity, adventurous risk, and sex for fun (Aries)?

Eric crafts these readings with the best of his life-coaching, cheerleading and problem-solving skills; the sensitivity of his therapy training; his uncanny knack to help you see challenges from a more empowering perspective; and with the kind of everyday, practical inspiration you can use immediately. You get some of the clearest, most nuanced and jargon-free personal astrology available on the internet.

Best of all, the two astrology segments (approximately 30 minutes each) and tarot reading that Eric records for you are completely different from the written Sagittarius reading that will be part of the 2018 annual edition. The Birthday Reading has a more jazz-like feeling, lending it to Eric's knack for uncanny, spontaneous insights and nuance -- and it's recorded with the Sun in your sign.

Order the 2017-18 Sagittarius Birthday Reading and get instant access to the astrology segments. The price will increase further once the Tarot reading is published.

Yours & truly,



Amanda Painter
Planet Waves Astrology Editor

P.S. If you know someone with a Sagittarius Sun or rising sign who's been having a rough time this year, consider giving them the 2017-18 Sagittarius Birthday Reading as a gift. We could all use a friendly cheerleader these days.


---

Sagittarius (Nov. 22-Dec. 22) -- Today the Sun in your sign makes a tense angle to Neptune. You will need to keep your focus and your resolve, and not put up too much resistance. There's an old Zen saying that you cannot smooth out the surface of water with a canoe paddle. That's the message of your solar chart this week. Capricorn (Dec. 22-Jan. 20) -- The mind has its inner workings, though there are two main levels: the one we think we understand, and the one we don't think we understand. At the moment, the latter is in focus, and you may be feeling like there's chaos in there. However, if you pause, listen and feel, you will see a pattern. Aquarius (Jan. 20-Feb. 19) -- If you think someone holds power over you, it's an illusion. It's not true; or, at least, it's not the power you may think. It's far less. Any criticism you may feel actually has its roots in a thought you've internalized. Let it go. It cannot hurt you. You're free to do what you want or need. Pisces (Feb. 19-March 20) -- For you, the review process of the Mercury retrograde beginning today is about sizing up your accomplishments. Go back to late 2014 and remember where you were, what you were doing and how you felt about it. Then trace the time forward and recognize yourself for every single success, great or small.

Monthly Horoscopes and Publishing Schedule Notes



We published your extended monthly horoscopes for December on Wednesday, Nov. 22. Your extended monthly horoscopes for November were published on Thursday, Oct. 26. Please note: we normally publish the extended monthly horoscope on the first Friday after the Sun has entered a new sign.


---
---