New York, November 23, 2017 | Read on Web | Please Visit Daily News Horoscope Area
Today is Thursday, Nov. 23, 2017
Hebrew date is 5 Kislev 5778
Islamic date is 5 Rabi-I 1439
Mayan Tzolk'in Day is 8 Etz'nab'
Mayan Long Count is 13.0.4.17.18
Julian Day is 2458081
Today's Birthdays: Theodore Dwight Weld (1803-1895), Mary Brewster Hazelton (1868-1953), Jose Clemente Orozco (1883-1949), Boris Karloff (1887-1969), Harpo Marx (1888-1964), Nirad C. Chaudhuri (1897-1999), P.K. Page (1916-2010), John Cole (1927-2013), Krzysztof Penderecki (1933), Robert Towne (1934), Andrew Goodman (1943-1964), Bobby Rush (1946), Bruce Hornsby (1954), Maxwell Caulfield (1959), Vincent Cassel (1966), Page Kennedy (1976), Alison Mosshart (1978), Ishmael Beah (1980), Miley Cyrus (1992).
"In the sky there are always answers and explanations for everything: every pain, every suffering, joy and confusion."
-- Ishmael Beah
Moon Phase: Moon is in Waxing Crescent phase and enters First Quarter phase on Nov. 26 at 9:03 am PST / 12:03 pm EST (17:02:50 UTC).
Next Full Moon is in Gemini on Dec. 3 at 7:47 am PST / 10:47 am EST (15:46:54 UTC).
Corresponding New Moon in Sagittarius is on Dec. 17-18 at 10:30 pm PST / 1:30 am EST (06:30:20 UTC).
Moon Sign: Moon is in Capricorn and enters Aquarius today at 12:14 pm PST / 3:14 pm EST (20:14:10 UTC).
Sun Degree: 2-3 Sagittarius.

Planetary Stations and Sign Changes
Moon enters Aquarius at 12:14 pm PST / 3:14 pm EST (20:14:10 UTC).

Interesting Selected Aspects | Data by Serennu
-- Mercury trine Eris at 9:47 pm Nov. 22 PST / 12:47 am EST (05:46:54 UTC).
-- Mercury square Manwe at 2:16 am PST / 5:16 am EST (10:15:46 UTC).
-- Mercury opposite Chaos at 4:09 am PST / 7:09 am EST (12:09:07 UTC).
-- Venus conjunct Ceto at 6:00 pm PST / 9:00 pm EST (02:00:16 Nov. 24 UTC).

Subscribe to Planet Waves -- sign up here | Visit Our Website at this link

If Your Birthday is Nov. 23
(The Day of Irreverence) | Sagittarius Birthday Reading | All Other Signs
We live in a political world. You must to some degree be a master of that realm. Know how people organize their structures of power and influence, and focus on the people who can actually make things happen. Then do what you can to become someone who knows how to move the game forward, the better to help yourself and others who deserve to succeed.

Written in the Planets
Today Mercury trines Eris (which also involves Saturn and Uranus). This might be a reminder that tension can often be defused if everyone treats one another with kindness and respect. This is different from being a martyr to tradition, or putting up with abuse from certain people because they happen to be related to you. Respect must necessarily include respect for yourself. That said, in these turbulent times, a little compassion and thoughtfulness is sure to go a long way; not to mention that both are decidedly needed.

New Features Added:

Videos for 2018 Saturn, Chiron and Uranus Transits



Dear Friend and Reader:

The Art of Becoming is your 2018 annual reading. This is my 20th time at the rodeo! And that's a good thing, because to write about the transits of the coming year will take experience. If you're new to the discussion of this project, I've linked a letter in the last paragraph.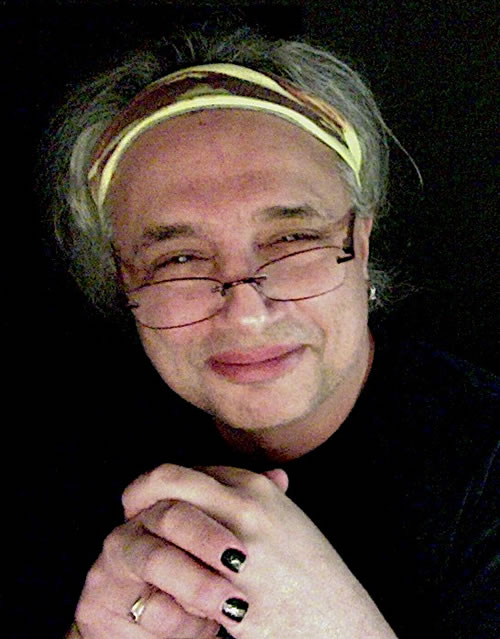 Eric Francis.

I've added three new features to The Art of Becoming, for those who pre-order all 12 signs: videos that cover Chiron in Aries, and Aries Chiron returns; Uranus in Taurus, and Uranus oppositions; and Saturn in Capricorn, including those two Saturn return groups (first and second). These cover many age groups and sub-generations.

These videos are included if you pre-order all 12 signs. Then they will be spun off as separate products. They will not be included with post-publication orders, or single-sign orders. Each will be offered separately for $37.37 each.

I've wanted to do transit readings like this for years! One distinction about my astrological career is that rather than predicting transits, I've been listening to my clients tell me the stories of their transits for more than two decades.

The current pre-order price is $99, which includes written readings for all 12 signs, plus the Saturn, Chiron and Uranus video presentations. Those will be published before the written readings, by the way.

Delivery is expected in January. That's the time estimate, based on 20 years' experience doing this project. If you're curious to read more about The Art of Becoming, here's a detailed letter describing how I do the readings and what they contain.

And if you have not read your 2017 reading, you may do so here at no charge.

Sign up today. The next price increase will be soon after Thanksgiving!

Thank you for trusting me as your astrologer, and for participating in Planet Waves.

With love,



Aries (March 20-April 19) -- If you can work with people in authority, you will do a lot better. Start by not seeing them as your enemy. Then, remember that you can be cooperative and supportive of something larger than yourself without sacrificing a shred of your dignity, or compromising your ethics in any way. Taurus (April 19-May 20) -- You'll find over the next few days that being negotiable is an asset. Negotiating is not just about giving things up. It's about working out an arrangement where everyone gets some or most of what they need, and willingly makes a few concessions. Be flexible and work this to your advantage. Gemini (May 20-June 21) -- When you must set a boundary, which means a limit, then that is the thing to do. You might be tempted to suspend your own personal ethics and go out of your way to please someone. You would probably not feel so good about that. Make sure you agree to nothing that could compromise your integrity. Cancer (June 21-July 22) -- The opinions of peers and acquaintances may be pressuring you to conduct yourself a certain way in your most intimate relationships. However, you've been through this territory before, and you have no need for moral guidance. You are well acquainted with matters of right and wrong. Leo (July 22-Aug. 23) -- You can say anything to anyone, though you would be wise to have your true opinion in all its color and glory, and an edited version ready for public relations purposes. Rather than say what you think, you would do better asking people what they think, and noticing whether they do. Virgo (Aug. 23-Sep. 22) -- You may need to put some thought into understanding what the real issue is. There's a masquerade going on, and the reason you're feeling confined or restricted isn't what you think. Do you have the freedom to say anything you want? Do you have the freedom to feel whatever you feel? Libra (Sep. 22-Oct. 23) -- It may take you a few tries to say what you have to say. First you'll get the idea right, then you'll get the feeling right, then you'll go back to revising your idea. Let this process of going back and forth proceed for a while as you balance out the equation and arrive at your personal truth. Scorpio (Oct. 23-Nov. 22) -- What seems to be a financial matter may be nothing of the kind. Consider that what you may be feeling is a deep need to express yourself in some way. Even if you don't consider yourself creative, get your thoughts and feelings flowing with some mode of expression that does not involve words.

---
Sagittarius Birthdays 2017-18:
How Will You Apply What You've Learned?
Your reading has given direction and meaning on how to proceed, to learn and move forward in these difficult, unsettling times and at the same time, inspiring me to tap into limitless creative gifts. Thank you, Eric; from my heart to your heart."
-- Ann Cortese, B.S., M.P.S.
Dear Friend and Reader:

Undoubtedly you've experienced quite a process of maturation these last three years or so, as you've responded to the need to bring real discipline to each way in which you express yourself in the world. With all hell seeming to break loose lately, it's possible this has been a painful or scary process for you.

Yet perhaps you've felt more solid within yourself than ever before -- and if you haven't, you still can.

In the coming month, the major force behind that growth process will shift: Saturn leaves your sign next month and enters Capricorn.

You'll get to take all the lessons you've recently learned and apply them in increasingly tangible ways to everything that matters most to you. This includes that most precious of all commodities in today's world: your self-esteem. Then, early next spring, Chiron -- raiser of awareness and magnifier of healing potential -- moves into your fellow fire sign Aries. Aries is your zone of play, creativity, adventurous risk, sex for fun and more.

Being someone with their Sun, rising sign or Moon in Sagittarius, you might feel like you have playful creativity already well covered. But what if it could be even better -- more fun, less guilt or baggage, more fulfilling?

Eric will be exploring the moves of Saturn, Chiron and more (including Uranus entering Taurus) in your 2017-18 Sagittarius Birthday Reading.

Comprising two astrology segments of at least 30 minutes each plus a tarot reading for your year, you can pre-order it now for the lowest price we offer: only $33 for the whole thing. All portions of the reading are recorded in studio-quality audio, and can be downloaded to your favorite device so you can listen as many times as you like throughout the year.

Note that the price of the reading will increase as publication approaches, and then again after it's been released. Planet Waves does not do Black Friday gimmicks, but we do reward you with the best price when you sign on early.

You get some of the clearest, most nuanced and jargon-free personal astrology available on the internet. Eric crafts these readings with the best of his life-coaching, cheerleading and problem-solving skills; the sensitivity of his therapy training; his uncanny knack to help you see challenges from a more empowering perspective; and with the kind of everyday, practical inspiration you can use immediately.

What more do you need to steer your life through the end of 2017 and into a new year?

Yours & truly,



Amanda Painter
Planet Waves Astrology Editor

P.S. Do you always forget your favorite Sagittarius friends' birthdays due to holiday distractions? Give the gift of the 2017-18 Sagittarius Birthday Reading today, and the thought may count more than ever.


---

Sagittarius (Nov. 22-Dec. 22) -- Make sure you distinguish your opinions from those of others, such as parents, partners and authority figures. If you find yourself feeling in any way inadequate, or as if you lack power over your own life, verify that your point of view is actually your own and not the result of conditioning. Capricorn (Dec. 22-Jan. 20) -- If you woke up on the wrong side of the bed this morning, then keep waking up. It may be that you need to rearrange your day and address a more important priority than you had planned. This could be something urgently necessary, or just something that you want to do. Aquarius (Jan. 20-Feb. 19) -- Most of your successes of the next few months will come from informal contacts rather than formal ones. You might meet a prospective client or business partner in a restaurant. You might get an idea while you're sitting in the sauna rather than at your computer. Mix things up a little. Pisces (Feb. 19-March 20) -- Today's contact between Mercury and Chiron is urging you to pay attention to your surroundings, to treat others with the utmost respect, and to look for opportunities. What you first think might be implausible, or a mediocre idea, just might turn out to be the one that hits big time.

Monthly Horoscopes and Publishing Schedule Notes



We published your extended monthly horoscopes for December on Wednesday, Nov. 22. Your extended monthly horoscopes for November were published on Thursday, Oct. 26. Please note: we normally publish the extended monthly horoscope on the first Friday after the Sun has entered a new sign.


---
---