New York, November 20, 2017 | Read on Web | Please Visit Daily News Horoscope Area
Today is Monday, Nov. 20, 2017
Hebrew date is 2 Kislev 5778
Islamic date is 2 Rabi-I 1439
Mayan Tzolk'in Day is 5 Men
Mayan Long Count is 13.0.4.17.15
Julian Day is 2458078
Today's Birthdays: Selma Lagerlof (1858-1940), Karl von Frisch (1886-1982), Edwin Hubble (1889-1953), Alistair Cooke (1908-2004), Nadine Gordimer (1923-2014), Benoit Mandelbrot (1924-2010), June Christy (1925-1990), Robert F. Kennedy (1925-1968), Estelle Parsons (1927), Don DeLillo (1936), Duane Allman (1946-1971), Judy Woodruff (1946), Joe Walsh (1947), Barbara Hendricks (1948), Jeff Dowd (1949), Sean Young (1959), Ming-Na Wen (1963), Sheema Kalbasi (1972), Future (1983).
"Writers must oppose systems. It's important to write against power, corporations, the state, and the whole system of consumption and of debilitating entertainments... I think writers, by nature, must oppose things, oppose whatever power tries to impose on us."
-- Don DeLillo
---
You Are an Adult

Dear Friend and Reader:

If you're in the U.S., you're likely gearing up for the Thanksgiving holiday later this week. For some, this means gathering with family (which may be enjoyable or tense, depending on the family); for others, it's an opportunity to create new traditions with 'family of choice'. But even if you do not celebrate this holiday, the astrology this week carries the same basic message.

Setting the stage -- or the dinner table, to use another metaphor -- the Sun leaves Scorpio for Sagittarius on Tuesday at 10:05 pm EST (3:05 UTC Wednesday).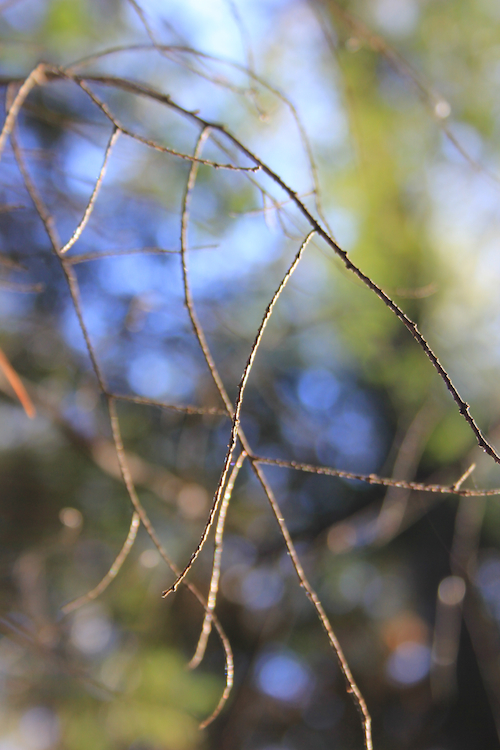 Along the Fore River; photo by Amanda Painter.

Although this may shift the overall tone of consciousness toward the lighter side, I would not expect all of the intensity of recent news trends to weaken. In fact, in terms of the tidal wave of accusations and admissions regarding sexual transgressions, solar Sagittarius might actually represent a collective ability to focus the issue. That remains to be seen, but might be worth watching for -- or, better yet, participating in actively.

If you tend to gather with relatives of widely varied generations and political leanings, this week's astrology may speak especially clearly to you. Here's the setup: late in Sagittarius Saturn is approaching a conjunction to the Galactic Core (exact Saturday) and centaur planet Pholus. Mercury is approaching Saturn (exact Nov. 28) and the GC and Pholus. Also clustered there is a hypothetical point called Cupido.

Cupido has to do with people coming together in groups of all sorts, from marriages to families to corporations and whole societies. Think tribal; and the original tribe is the family. With Mercury approaching Saturn, we get an illustration of a parent-child dynamic. In other words, even though you may be an adult, you'll want to notice when your interactions with others cause you to revert to childhood behaviors of the kind you had with your parents. It might happen with your actual parents; but it could also crop up with anyone who's a perceived authority figure.

We tend to carry holograms of our parents with us, and project them onto others. Holiday gatherings are especially ripe for this kind of energetic or psychological dynamic: they tap into lots of memories and traditions, both cherished and traumatic; they often come with specific, almost archetypal roles that people are asked to fill; there may be a variety of age groups gathered together; and so on.

Read more...
---
Moon Phase: Moon is in New phase and enters Waxing Crescent phase on Nov. 22 at 6:44 am PST / 9:44 am EST (14:44:10 UTC).
Next Full Moon is in Gemini on Dec. 3 at 7:47 am PST / 10:47 am EST (15:46:54 UTC).
Corresponding New Moon in Sagittarius is on Dec. 17-18 at 10:30 pm PST / 1:30 am EST (06:30:20 UTC).
Moon Sign: Moon is in Sagittarius and enters Capricorn tonight at 11:14 pm PST / 2:14 am Nov. 21 EST (07:13:57 UTC).
Sun Degree: 29-30 Scorpio.
Planetary Stations and Sign Changes
No changes today.
Interesting Selected Aspects | Data by Serennu
-- Mercury square Borasisi at 9:54 am PST / 12:54 pm EST (17:54:33 UTC).
-- Mars sextile North Node at 11:45 am PST / 2:45 pm EST (19:45:15 UTC).
-- Pelion conjunct 1992 QB1 at 6:39 pm PST / 9:39 pm EST (02:39:15 Nov. 21 UTC).
Subscribe to Planet Waves -- sign up here | Visit Our Website at this link
If Your Birthday is Nov. 20
(The Day of the Scrambler) | Scorpio Birthday Reading | All Other Signs
You must engage your work as your first priority this year. There may be many distractions around you, though you have an unusual opportunity to succeed at something that not many people get to do. Yet you must be diligent, focused and even driven not only to succeed but mainly to do your best work, and connect with the people who will benefit from you.
Written in the Planets
You have the capacity to know your own mind and to think independently, regardless of the opinions of others. Certainly, it's possible to be swayed by anything from peer pressure to actual disinformation. Yet to be able to stand firm in your truth despite opposition is a crucial skill. Today, the Moon and Mercury both form a square to the minor planet Borasisi, which speaks to the problems with false beliefs, particularly at a collective level. Remember that you need not accept a theory unless and until it makes sense to you and the facts check out. Rather, honor your intelligence and use your powers of critical thinking -- which means: do actually check those facts.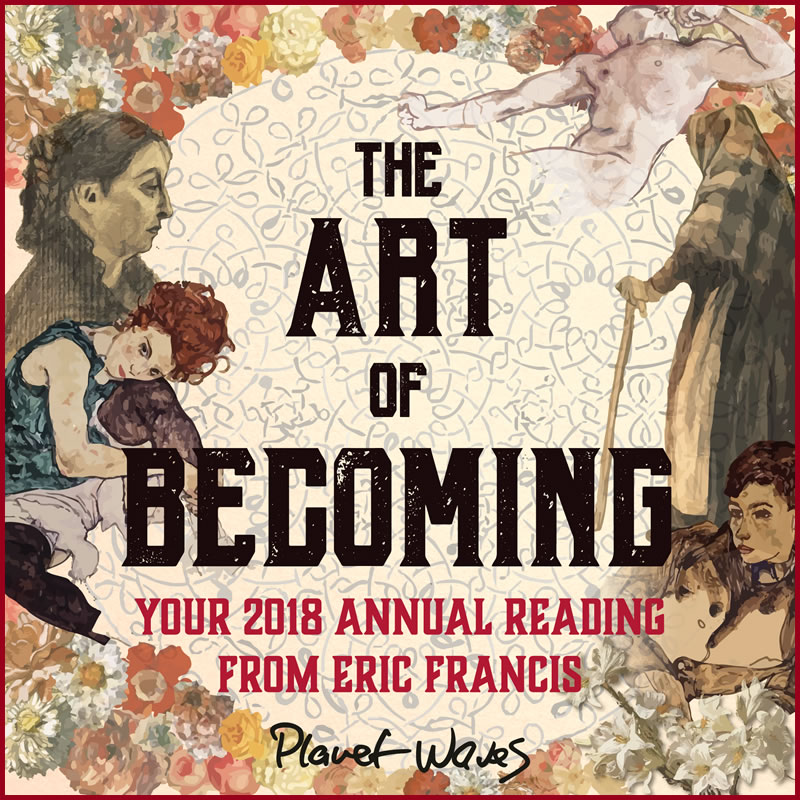 By any standards, 2018 will be a distinctive year astrologically. Get your essential guide to riding the waves of the next 12 months and beyond. Pre-order The Art of Becoming, the 2018 Planet Waves Annual by Eric Francis.

Aries (March 20-April 19) -- You must use your political skills to negotiate for what you want. It will help if you're the one who initiates the conversation and sets both the tone and the theme. After all, this is about what you want. Think in terms of strategy. Get your facts right. Above all, be polite and respect the views of others. Taurus (April 19-May 20) -- Don't say no just for its own sake. Pause and consider whether you can say yes just as easily, at no loss to yourself. Your situation calls for a serious conversation, though with a light heart. You are where you are because you care about someone and they care about you. That's a good start. Gemini (May 20-June 21) -- Take an easygoing approach to what might seem like a heavy situation. It's not nearly as bad as it seems, and will blow over quickly if you don't coat it with tar and feathers. Keep the conversations short, and make plans to get together later in the week; everything will be different. Cancer (June 21-July 22) -- Rather than get stressed out by work, motivate yourself to make progress: start with tying up the loose ends lingering from past projects and commitments, which will free up considerable bandwidth. While you're doing that, organize your priorities, and get ready to go after the most important of them. Leo (July 22-Aug. 23) -- If you feel like you're under pressure to make an important emotional decision, give that a few days. Once the Sun enters your fellow fire sign Sagittarius in two days, you will feel more optimistic, and less inclined to choose based on any emotional doubts or insecurity. Meanwhile, easy does it. Virgo (Aug. 23-Sep. 22) -- If there's any muss or fuss at home, it's probably a misunderstanding. That would be based on the use of over-generalized language. Try being specific, and ask others to do the same. Give at least one example of anything you want, and show them how to do it the right way. Libra (Sep. 22-Oct. 23) -- Over the next 48 hours, focus your efforts and wrap up an important project or task. New adventures await you, and you don't want the past lingering and slowing you down. Tackle the most pressing, long-awaited item first. Once you get that done, you'll feel like you have a new lease on life.

Dear Friend of Planet Waves:

I recently did the astrology portions of the Scorpio reading. That reading is ready for instant access.

While I was working, I had a feeling I often get doing these readings: this is information I would want to know were I interested in astrology, if it was available. I would want to know about this, if only I had an astrologer I was fairly sure had a clue what was happening. [Listen to audio preview here.]

Over the next year or so, three critical planets will change signs: Saturn, Chiron and Uranus. (Chiron is often thought to be a morph of Saturn and Uranus, so that's pretty cool.) Saturn will ingress Capricorn at the end of the year, then next year, Chiron will enter Aries and Uranus will enter Taurus. Plus, several important minor planets will change signs.

What you get with my birthday (and annual) readings is astrology that's too complex to put into the horoscope column, but too personal to say much about in my articles. Using a very old technique called whole-sign houses, I am able to cast an actual chart and read that chart just like I would if you were sitting here.

For just $44, you get a reading that comes very close to a personal reading, containing much that a competent astrologer would say -- if they understood both the classical and modern astrology. This is the thing.

So much of what's happening now compels an understanding of contemporary developments in astrology. A minor planet that was discovered in 1999, and named a few weeks ago, fills in a missing piece of the puzzle in the current astrology. You can read about that here.

This reading, and my approach to by-sign readings, fills in a vast middle ground in astrology: we have horoscope columns (most of them irrelevant), we have blogs and newsletters (most of them speculative) and we have "prepared reports," drawn from a database by your birthdate, which if you were lucky were written fewer than 15 years ago.

The reading I'm offering now was done today, based on research I've been doing with my team all week and weekend -- and supported by my decades of work, writing, research and presenting in the astrology field.

I've included a graphic of the chart so you can see how sophisticated my approach is. In my presentation, though, I am speaking directly to you, in everyday language. You won't need a Ph.D. in astrology to understand this: you just need to be curious about yourself. You may appreciate the fact that I am direct and honest about relationships, sexuality and the social constructs that influence them -- a topic of vast importance today, and of interest to you. I cover much more than that, however.

You will love and benefit from this reading, or you may have your money back.

Here's how to get instant access.

with love,


---

Scorpio (Oct. 23-Nov. 22) -- Your cash crunch is not as serious as it might seem. You've done considerable work the past few years stabilizing yourself and getting a handle on the bills. You have more resilience than you may think, and more than a few good ideas. Use your resources and make things better for yourself. Sagittarius (Nov. 22-Dec. 22) -- Take a light touch to the most important matters you're confronted with today. Remember that problems are best solved on a level different from where they're caused. You're the person to guide things to that higher vibration, or wider, wiser perspective. You have a room with a view. Capricorn (Dec. 22-Jan. 20) -- When the Sun changes signs tomorrow night, the pace of your life is likely to pick up. That really means the pace of change, and the speed at which unusual events and experiences enter your life. Consider yourself a student of the universe, in all of its beautiful mystery and wonder. Aquarius (Jan. 20-Feb. 19) -- Take a serious but optimistic and friendly approach today. You are the one who can solve a problem, particularly if it involves clearing up a misunderstanding or working out a public relations situation. You're also in a good position to advise others on how to keep things on a positive tack. Pisces (Feb. 19-March 20) -- Circumstances today will necessitate that you focus your thoughts and say only what you need to say. Any experimentation must go on within your private sphere. When dealing with those in authority and leadership, or if you are in such a role, you must come across with impeccable accuracy.

Monthly Horoscopes and Publishing Schedule Notes



Your extended monthly horoscopes for November were published on Thursday, Oct. 26. We published your extended monthly horoscopes for October on Thursday, Sept. 21. Please note: we normally publish the extended monthly horoscope on the first Friday after the Sun has entered a new sign.


---
---