New York, October 28, 2017 | Read on Web | Please Visit Daily News Horoscope Area
Today is Saturday, Oct. 28, 2017
Hebrew date is 8 Cheshvan 5778
Islamic date is 8 Safar 1439
Mayan Tzolk'in Day is 8 Eb'
Mayan Long Count is 13.0.4.16.12
Julian Day is 2458055
Today's Birthdays: Auguste Escoffier (1846-1935), Elsa Lanchester (1902-1986), Evelyn Waugh (1903-1966), Jonas Salk (1914-1995), Virginia Held (1929), Joan Plowright (1929), Graham Bond (1937-1974), Howard Blake (1938), Jane Alexander (1939), Hank Marvin (1941), Annie Potts (1952), Bill Gates (1955), Sheryl Underwood (1963), Julia Roberts (1967), Ben Harper (1969), Brad Paisley (1972), Joaquin Phoenix (1974), Matt Smith (1982), Frank Ocean (1987), Nolan Gould (1998).
"O God, make me good, but not yet."
-- Evelyn Waugh
Moon Phase: Moon is in First Quarter phase and enters Waxing Gibbous phase on Oct. 31 at 12:16 pm PDT / 3:16 pm EDT (19:16:05 UTC).
Next Full Moon is in Taurus on Nov. 3-4 at 10:23 pm PDT / 1:23 am EDT (05:22:49 UTC).
Corresponding New Moon in Scorpio is on Nov. 18 at 3:42 am PST / 6:42 am EST (11:42:03 UTC).
Moon Sign: Moon is in Aquarius and enters Pisces on Oct. 29 at 4:46 pm PDT / 7:46 pm EDT (23:46:14 UTC).
Sun Degree: 5-6 Scorpio.
Planetary Stations and Sign Changes
No changes today.
Interesting Selected Aspects | Data by Serennu
-- Mercury square Praamzius at 11:48 pm Oct. 27 PDT / 2:48 am EDT (06:48:08 UTC).
-- Venus trine Asbolus at 5:36 am PDT / 8:36 am EDT (12:36:08 UTC).
-- Mercury conjunct Deucalion at 6:42 am PDT / 9:42 am EDT (13:41:54 UTC).
-- Sun opposite 1992 QB1 at 2:06 pm PDT / 5:06 pm EDT (21:05:48 UTC), and Pallas at 4:37 pm PDT / 7:37 pm EDT (23:37:24 UTC).
-- Jupiter square Crantor at 8:57 pm PDT / 11:57 pm EDT (03:57:21 Oct. 29 UTC).
Subscribe to Planet Waves -- sign up here | Visit Our Website at this link
If Your Birthday is Oct. 28
(The Day of Research) | Scorpio Birthday Reading | All Other Signs
Take special care to discern what is true from what is false. Make an effort to be truthful in all that you say and do. Take the time to understand your feelings before you act on them. All of this is part of a commitment to being impeccably honest, especially with yourself. You've learned that there's no happier way to live, and no more fulfilling.
Written in the Planets
It would seem that you're being shown the threshold you can (must?) cross into a new phase of life, and also the best strategy for doing so. It's likely this is being shown by another person, or through a relationship dynamic -- possibly even through confrontation, though it could feel more like a dance. With the Scorpio Sun making an opposition today to asteroid Pallas and unnamed object 1992 QB1 in Taurus, certain themes are being emphasized in this situation. Although the physical, material or values-related parts of the threshold and the plan seem to come through someone else, the emotional awareness, expression and transformation needed are all up to you. Go ahead -- Jupiter still has your back, and the signs involved are juicy.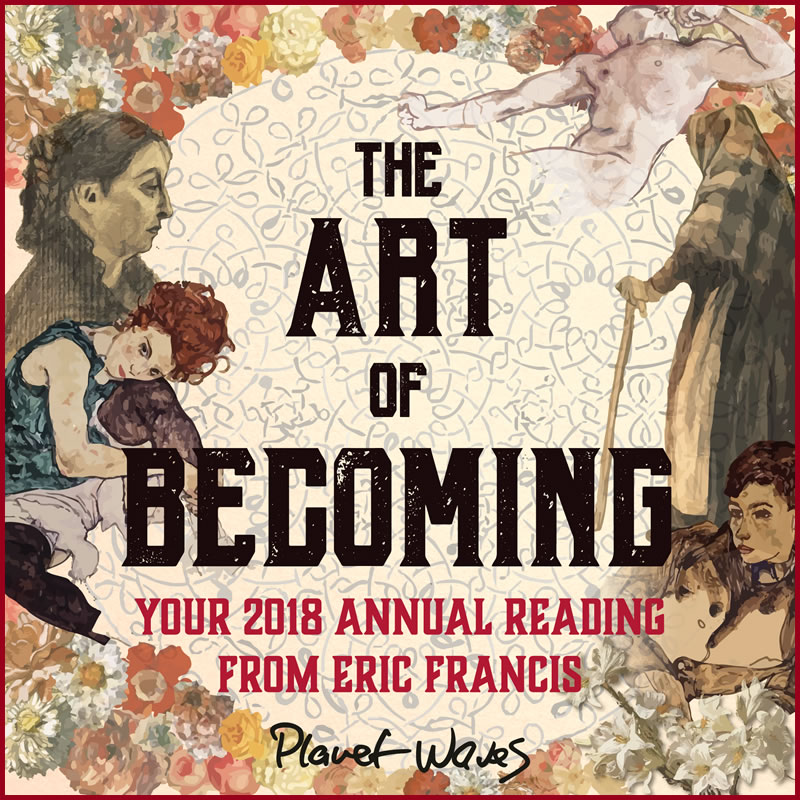 Introducing the 20th Annual Edition of Planet Waves Growth Is Inevitable. Becoming Is an Art Form. Dear Friend of Planet Waves: Here's the thing: Life goes on. No matter how crazy the world is, we who are alive must keep on living. And that means we must keep growing and becoming. The more chaotic the world becomes, the more we need a tool that can help us spot the patterns in the chaos -- and that would be astrology. I have long considered astrology just one resource among many potentially useful ones, though with each passing day, the gift of pattern recognition, and how these patterns relate to our lives, is a service that astrology is uniquely suited to provide.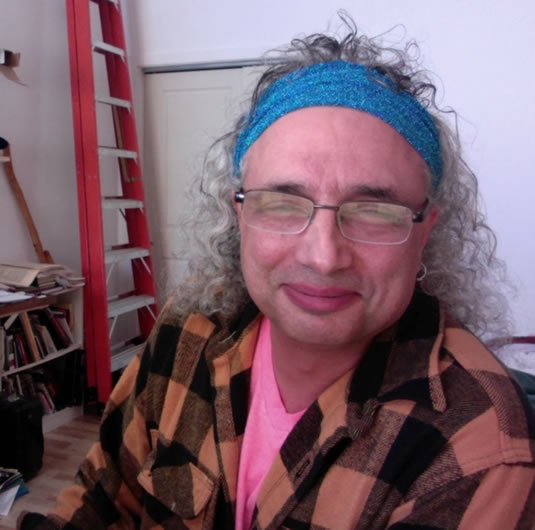 Me, at my music desk in The Place of the Way, my new studio.

I have begun preparing THE ART OF BECOMING, the 20th annual edition of Planet Waves. This letter will tell you more about the project, which, if all goes reasonably well, will be delivered during the month of January. Brief note on pricing policy: we offer the best price for those who purchase sooner. The lowest price point will hold through late Saturday night EDT, and increase in $11 increments till we reach the final pre-order price. My annual readings provide not only insight but spiritual and psychological leverage. I am not here to predict the future, but rather to help you design your future. The project began as an extended January monthly horoscope; it's now more like an astrological novel, written with the pacing and detail of well-crafted fiction writing. My focus is on love and work: your relationship to yourself, followed by your relationship to others; your professional activities, financial matters and tapping your creativity. In the end, I consider myself a motivational presenter. I see my job as helping you get excited about your own potential, and describing the specific ways you can manifest your desires into reality. In the next section, I will describe some of the transits I'll be writing about in THE ART OF BECOMING. I present these events in human language, using technical terms only as necessary -- and explaining everything as I go. As a journalist, I write to be understood. This is astrology written for humans, in human language, using concrete examples and images. Read more...

Aries (March 20-April 19) -- Take important decisions to a group, if only to get opinions. You will give people a sense of ownership of whatever you're doing, and you will benefit from viewpoints that you may have missed. Keep an open mind and knowledge will come to you in abundance. How you use it is up to you. Taurus (April 19-May 20) -- You're aware that whatever group, organization or company you're affiliated with needs to go in new directions. Be grateful if it's the kind of outfit that actually cares what you say, and honors your contributions. If that's true, be bold about making suggestions, even if they're not used. Gemini (May 20-June 21) -- You will find it especially easy to convey your ideas into some tangible form. This will work if you're writing a record album, or if you're reorganizing your apartment. Everything you do is subject to your creative imagination. Make the world beautiful, and never waste your time on boredom. Cancer (June 21-July 22) -- The Moon is working its way through the sign Aquarius tonight, which continues to nudge you in the direction of groups of people with whom you truly have something in common. There's been a major shift in the energy lately, and you'll learn a lot floating from gathering to gathering. Leo (July 22-Aug. 23) -- It's easier to communicate than it may seem. Many young people feel like there's some crazy risk involved in opening up, though it's a risk that pays benefits. Translate your feelings into words, listen to the feedback you get, and keep the dialog going for a while. You'll discover that it's fun. Virgo (Aug. 23-Sep. 22) -- You are under strong aspects for building long-term financial prospects, though your success depends upon factors that come from you. These include your ability to negotiate; honoring your communications, and your commitments; and promising only what you know you can deliver. Libra (Sep. 22-Oct. 23) -- Even if you have a strong opinion about something, you might want to take a survey of a few intelligent people you trust. Everyone will have a different response, though you may notice that they all have a little something in common. That's the thing to take notice of. Scorpio (Oct. 23-Nov. 22) -- You may have different views from certain members of your family. You're not changing your opinion and they're not changing theirs. So there's no use arguing. However, you might notice one or two points that you agree on (liking chocolate, for instance). That's where to place your emphasis. Sagittarius (Nov. 22-Dec. 22) -- Listen carefully to what others are saying to you. They may be right, they may be wrong, or their views may not matter at all. Yet you need all the information you can get right now, and then you need to act on it carefully. This is especially true for anything you plan to distribute in writing. Capricorn (Dec. 22-Jan. 20) -- Set the best example you can through your actions, and notice who is paying attention. Those are the people you can count on. If you have to explain too much, or use your persuasion, you're probably wasting your time. There are certain people who just get it. Invest your energy in them. Aquarius (Jan. 20-Feb. 19) -- You'll find it easy to get along with people today, which will include brushing off any disagreements of opinion. You get to do what you want, anyway, so there's no need to correct people in their views, or to assert your position on them. Just take it all in, and learn as much as you can. Pisces (Feb. 19-March 20) -- Stay in the present, though keep your eyes pointed toward the future at all times. The truly unusual astrology of the next few weeks will not only help you reveal some important forthcoming developments; you will have the power to manifest and develop the ones that you want most.

Monthly Horoscopes and Publishing Schedule Notes



Your extended monthly horoscopes for November are published below in this issue. We published your extended monthly horoscopes for October on Thursday, Sept. 21. Please note: we normally publish the extended monthly horoscope on the first Friday after the Sun has entered a new sign.

---
---