New York, October 26, 2017 | Read on Web | Please Visit Daily News Horoscope Area
Today is Thursday, Oct. 26, 2017
Hebrew date is 6 Cheshvan 5778
Islamic date is 6 Safar 1439
Mayan Tzolk'in Day is 6 Ok
Mayan Long Count is 13.0.4.16.10
Julian Day is 2458053
Today's Birthdays: Domenico Scarlatti (1685-1757), H.B. Warner (1875-1958), Karin Boye (1900-1941), Mahalia Jackson (1911-1972), Jackie Coogan (1914-1984), Bob Hoskins (1942-2014), Jaclyn Smith (1945), Bootsy Collins (1951), Andrew Motion (1952), Keith Strickland (1953), James Pickens Jr. (1954), Rita Wilson (1956), Dylan McDermott (1961), Cary Elwes (1962), Natalie Merchant (1963), Keith Urban (1967), Seth MacFarlane (1973), Lisa Eldridge (1974).
"My poems are the product of a relationship between a side of my mind which is conscious, alert, educated and manipulative, and a side which is as murky as a primeval swamp."
-- Andrew Motion
Moon Phase: Moon is in Waxing Crescent phase and enters First Quarter phase on Oct. 27 at 3:22 pm PDT / 6:22 pm EDT (22:22:00 UTC).
Next Full Moon is in Taurus on Nov. 2-3 at 2:46 am PDT / 5:46 am EDT (09:46:02 UTC).
Corresponding New Moon in Scorpio is on Nov. 18 at 3:42 am PST / 6:42 am EST (11:42:03 UTC).
Moon Sign: Moon is in Capricorn and enters Aquarius on Oct. 27 at 5:58 am PDT / 8:58 am EDT (12:58:38 UTC).
Sun Degree: 3-4 Scorpio.
Planetary Stations and Sign Changes
No changes today.
Interesting Selected Aspects | Data by Serennu
-- Vesta sesquiquadrate Nessus at 7:45 am PDT / 10:45 am EDT (14:45:27 UTC).
-- Sun conjunct Jupiter at 11:09 am PDT / 2:09 pm EDT (18:09:21 UTC).
-- Mercury opposite Echeclus at 11:44 am PDT / 2:44 pm EDT (18:44:09 UTC).
Subscribe to Planet Waves -- sign up here | Visit Our Website at this link
If Your Birthday is Oct. 26
(The Day of Organizational Cohesion) | Scorpio Birthday Reading | All Other Signs
Today's Sun-Jupiter meeting in your birth sign, on your birthday, describes the truly astonishing potential you possess. Yet it will be up to you to make that potential into something real. Put all your passion, energy and love into everything that you do -- in particular, emphasizing one talent that you want to develop. Practice every single day.
Written in the Planets
Today the Sun meets Jupiter in the early degrees of Scorpio. This yearly conjunction has a lot of positive associations; in this sign, and trine Nessus, the benefits are likely to be of a deeper and more lasting nature than might otherwise be the case. Jupiter's residence in Scorpio is going to open some doors; today, you'll probably get an illuminating glimpse of what's behind them. Which will you step through first?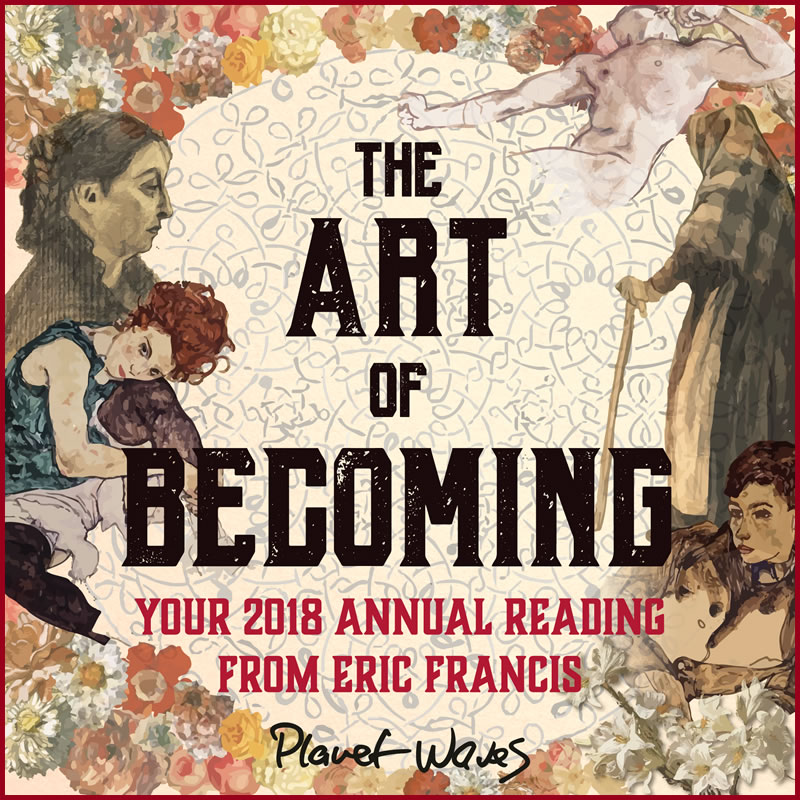 Introducing the 20th Annual Edition of Planet Waves Growth Is Inevitable. Becoming Is an Art Form. Dear Friend of Planet Waves: Here's the thing: Life goes on. No matter how crazy the world is, we who are alive must keep on living. And that means we must keep growing and becoming. The more chaotic the world becomes, the more we need a tool that can help us spot the patterns in the chaos -- and that would be astrology. I have long considered astrology just one resource among many potentially useful ones, though with each passing day, the gift of pattern recognition, and how these patterns relate to our lives, is a service that astrology is uniquely suited to provide.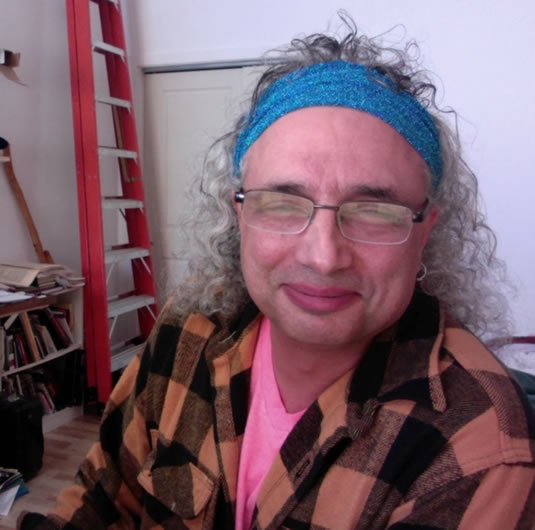 Me, at my music desk in The Place of the Way, my new studio.

I have begun preparing THE ART OF BECOMING, the 20th annual edition of Planet Waves. This letter will tell you more about the project, which, if all goes reasonably well, will be delivered during the month of January. Brief note on pricing policy: we offer the best price for those who purchase sooner. The lowest price point will hold through late Saturday night EDT, and increase in $11 increments till we reach the final pre-order price. My annual readings provide not only insight but spiritual and psychological leverage. I am not here to predict the future, but rather to help you design your future. The project began as an extended January monthly horoscope; it's now more like an astrological novel, written with the pacing and detail of well-crafted fiction writing. My focus is on love and work: your relationship to yourself, followed by your relationship to others; your professional activities, financial matters and tapping your creativity. In the end, I consider myself a motivational presenter. I see my job as helping you get excited about your own potential, and describing the specific ways you can manifest your desires into reality. In the next section, I will describe some of the transits I'll be writing about in THE ART OF BECOMING. I present these events in human language, using technical terms only as necessary -- and explaining everything as I go. As a journalist, I write to be understood. This is astrology written for humans, in human language, using concrete examples and images. Read more...

Aries (March 20-April 19) -- Be gentle when using your power. Temper your feelings and don't devour or destroy anyone. People will be responsive to your feelings if you open up and are responsive to them. This counts for professional encounters, in family matters, and in your most private and personal life. Taurus (April 19-May 20) -- People who connect on the soul level may not get along on the ego level. They may seem to have little in common, and be of vastly different ages and lifestyles. Someone in your life fulfills this description. Honor this relationship, and learn as much as you possibly can. It's a rare gem. Gemini (May 20-June 21) -- Today's astrology is calling you to focus on one specific partner or love interest. This may involve a deep matter, something that's not easy to speak openly about, which makes you the perfect person. The most important thing you can do is listen with an open heart and your flexible mind. Cancer (June 21-July 22) -- That old song says two is the loneliest number after one, which means that sometimes you can be in a relationship and not have a sense of companionship. You may need the time to collect your thoughts, as may a partner. Take that time and space, then notice how you feel tomorrow. Leo (July 22-Aug. 23) -- Today's stunning Sun-Jupiter conjunction is saying it's time to take better care of yourself.  You've probably been getting hints and clues recently. This is not merely about feeling good; it's about making sure your life is structured in a way that honors your basic needs such as rest and self-care. Virgo (Aug. 23-Sep. 22) -- You can take some pressure off a relationship today by using a rare opportunity to be open and honest. Yet the most important thing you can do, rather than speak, is to listen with an open heart and mind. Start by asking someone you care about how they're doing today. Libra (Sep. 22-Oct. 23) -- Many factors are conspiring to support your goals and your ideals. Yet it's essential that you not take a close partner's assistance for granted. Be mindful of your inner attitude and your outer expression. Be flexible and forgiving, and take the time to openly state your gratitude. Scorpio (Oct. 23-Nov. 22) -- Keep a sense of perspective today. Avoid complaining, or taking inventory of your problems. Skip the temptation to compare yourself to others. Use your many advantages, and help even the people you might have an issue with. Keep your energy moving -- and your body, and your mind. Sagittarius (Nov. 22-Dec. 22) -- You may discover that you have a special advantage today, though don't broadcast it on all your social networks. This is the kind of thing you might discuss with just one person, if it's appropriate. Keep your energy focused and concentrated. Take care of your most important priorities. Capricorn (Dec. 22-Jan. 20) -- Today's Moon-Pluto conjunction and other aspects may come with the feeling that it's you against the world. Yet that's not true. However, you do have an inner life: a world that you contain, and that only you can access. Remember that, and follow the invitation. You are your own best friend. Aquarius (Jan. 20-Feb. 19) -- If you have any success today or accomplish something meaningful, make sure you give credit to everyone who assisted you. Casually say that you could not have done it without the help of others, even if they didn't contribute much. If nothing else, this will encourage people to work together. Pisces (Feb. 19-March 20) -- Today's conjunction of the Scorpio Sun and the Pisces planet Jupiter is encouraging you to consider the great possibilities for your life. Don't worry about your limits. Don't bother yourself with what you've deemed impossible in the past. Open your eyes and your heart, and you will glimpse the future.

Monthly Horoscopes and Publishing Schedule Notes



We published your extended monthly horoscopes for October on Thursday, Sept. 21. Your extended monthly horoscopes for September were published on Thursday, Aug. 24. Your Moonshine Horoscopes for the Aquarius Full Moon were published on Thursday, Aug. 3. Please note: we normally publish the extended monthly horoscope on the first Friday after the Sun has entered a new sign.

---
---