New York, October 24, 2017 | Read on Web | Please Visit Daily News Horoscope Area
Today is Tuesday, Oct. 24, 2017
Hebrew date is 4 Cheshvan 5778
Islamic date is 4 Safar 1439
Mayan Tzolk'in Day is 4 Lamat
Mayan Long Count is 13.0.4.16.8
Julian Day is 2458051
Today's Birthdays: Sarah Josepha Hale (1788-1879), Gilda Gray (1901-1959), Moss Hart (1904-1961), Tito Gobbi (1913-1984), Marghanita Laski (1915-1988), Marie Foster (1917-2003), The Big Bopper (1930-1959), Elaine Feinstein (1930), Jimmy Dawkins (1936-2013), Bill Wyman (1936), F. Murray Abraham (1939), Kevin Kline (1947), B. D. Wong (1960), Emma Donoghue (1969), Jeff Mangum (1970), Zephyr Teachout (1971), Monica (1980), Drake (1986).
"It's called mind over matter. If we don't mind, it doesn't matter."
-- Emma Donoghue
Moon Phase: Moon is in Waxing Crescent phase and enters First Quarter phase on Oct. 27 at 3:22 pm PDT / 6:22 pm EDT (22:22:00 UTC).
Next Full Moon is in Taurus on Nov. 2-3 at 2:46 am PDT / 5:46 am EDT (09:46:02 UTC).
Corresponding New Moon in Scorpio is on Nov. 18 at 3:42 am PST / 6:42 am EST (11:42:03 UTC).
Moon Sign: Moon is in Sagittarius and enters Capricorn today at 5:12 pm PDT / 8:12 pm EDT (00:12:03 Oct. 25 UTC).
Sun Degree: 1-2 Scorpio.
Planetary Stations and Sign Changes
Moon enters Capricorn at 5:12 pm PDT / 8:12 pm EDT (00:12:03 Oct. 25 UTC).
Interesting Selected Aspects | Data by Serennu
-- Juno sextile Neptune at 3:41 am PDT / 6:41 am EDT (10:41:03 UTC).
-- Mercury trine Neptune at 8:55 am PDT / 11:55 am EDT (15:55:24 UTC).
-- Mercury sextile Juno at 10:07 am PDT / 1:07 pm EDT (17:06:48 UTC).
-- Sun square Varuna at 12:26 pm PDT / 3:26 pm EDT (19:25:51 UTC).
-- Sun conjunct Typhon at 6:57 pm PDT / 9:57 pm EDT (01:57:19 Oct. 25 UTC).
Subscribe to Planet Waves -- sign up here | Visit Our Website at this link
If Your Birthday is Oct. 24
(The Day of Sensational Detail) | Scorpio Birthday Reading | All Other Signs
You may find yourself standing on the edge between hesitating and going all in. As long as you pay attention, you will have a choice in what you do. You'll need to know your own motives, and your own desires; and have an idea of what you stand to gain and what you stand to lose. When you feel it's worth it, make the commitment.
Written in the Planets
Chances are you've been feeling today's trine between Mercury in Scorpio and Neptune in Pisces for a few days. It's likely manifested as a tendency to daydream and get lost in fantasy; as creativity that's especially tapped into emotion and sexual energy; or as being drawn to music and poetry, or to the mystical, spiritual and occult. Perhaps you've chided yourself for a lack of discipline, but this is the kind of flow that's easier to just go with, knowing that you can return to discipline after it has peaked. If you're feeling especially sensitive to others' moods, there's an asteroid in the mix that might help you direct that. Juno in Capricorn is making sextiles to both Mercury and Neptune. You could harness your daydreams in the service of exploring certain long-standing, under-met partnership needs. After all, you can go anywhere in your fantasies, and that freedom might offer new insights.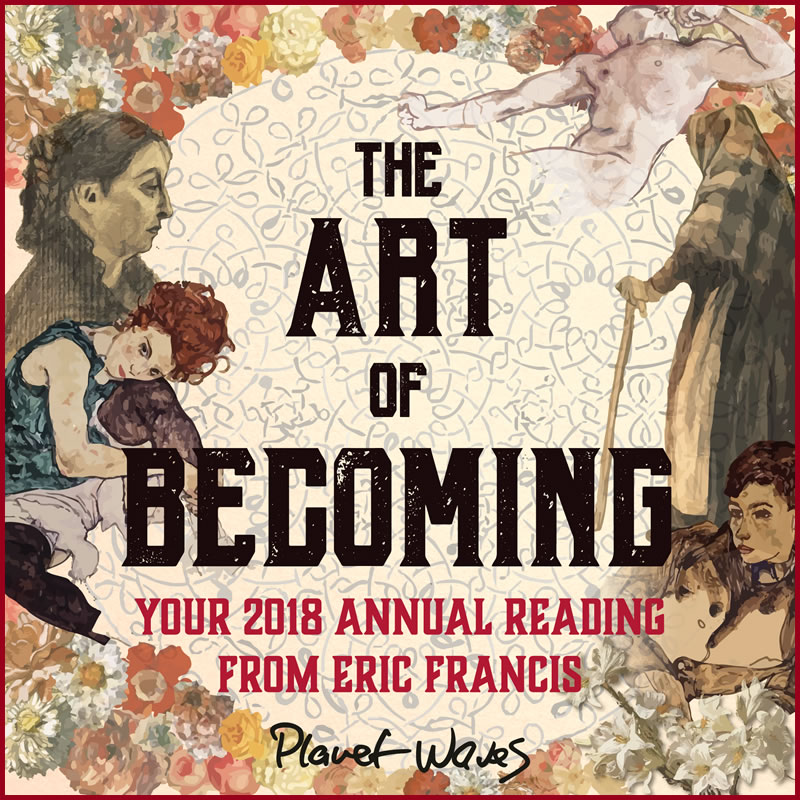 Introducing the 20th Annual Edition of Planet Waves Growth Is Inevitable. Becoming Is an Art Form. Dear Friend of Planet Waves: Here's the thing: Life goes on. No matter how crazy the world is, we who are alive must keep on living. And that means we must keep growing and becoming. The more chaotic the world becomes, the more we need a tool that can help us spot the patterns in the chaos -- and that would be astrology. I have long considered astrology just one resource among many potentially useful ones, though with each passing day, the gift of pattern recognition, and how these patterns relate to our lives, is a service that astrology is uniquely suited to provide.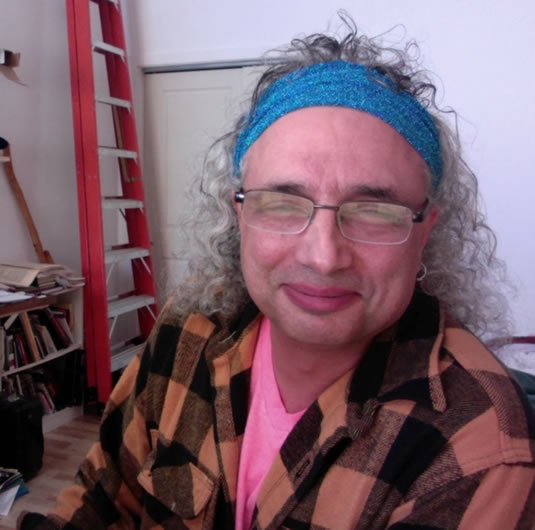 Me, at my music desk in The Place of the Way, my new studio.

I have begun preparing THE ART OF BECOMING, the 20th annual edition of Planet Waves. This letter will tell you more about the project, which, if all goes reasonably well, will be delivered during the month of January. Brief note on pricing policy: we offer the best price for those who purchase sooner. The lowest price point will hold through late Saturday night EDT, and increase in $11 increments till we reach the final pre-order price. My annual readings provide not only insight but spiritual and psychological leverage. I am not here to predict the future, but rather to help you design your future. The project began as an extended January monthly horoscope; it's now more like an astrological novel, written with the pacing and detail of well-crafted fiction writing. My focus is on love and work: your relationship to yourself, followed by your relationship to others; your professional activities, financial matters and tapping your creativity. In the end, I consider myself a motivational presenter. I see my job as helping you get excited about your own potential, and describing the specific ways you can manifest your desires into reality. In the next section, I will describe some of the transits I'll be writing about in THE ART OF BECOMING. I present these events in human language, using technical terms only as necessary -- and explaining everything as I go. As a journalist, I write to be understood. This is astrology written for humans, in human language, using concrete examples and images. Read more...

Aries (March 20-April 19) -- Remember that your beliefs are flexible. They are not made of stone or of concrete; in theory, a belief should be the easiest thing to change. You may be getting some new information about the nature of reality, and this is an excellent time to consider carefully what you think is true. Taurus (April 19-May 20) -- Be sure to take a balanced approach to your commitments and responsibilities. Don't let yourself get overwhelmed. You are the type of person who takes life seriously, and you must take a light approach even to the most pressing or urgent matters. That, and take things one step at a time. Gemini (May 20-June 21) -- For you, productive work is a form of wellbeing. You have a restless mind, you are curious, and you're easily bored. Take advantage of the current rare astrology and allow yourself to be drawn into whatever projects you feel are worth your investment. Along the way, help others as you can. Cancer (June 21-July 22) -- There's a playful and clairvoyant vibe coming from your chart right now, and you're open to new possibilities and brilliant ideas. Choose what is the most fun. That's also likely to be the most profitable and the thing that teaches you the most. Passion and beauty are spiritual, if anything is. Leo (July 22-Aug. 23) -- Take a positive approach to what is necessary, and even urgent, and you will find that you're under much less strain. You'll also have creative ideas for solving problems, which will reduce frustration, save time and effort. Keep saying to yourself, "There is a clever way to accomplish this." Virgo (Aug. 23-Sep. 22) -- You may go from feeling woefully insecure to super-confident today, in the space of an hour or two. Try to take the middle ground, just because it will be easier and more productive. You do have work to get done; just do things one at a time rather than all at once. Libra (Sep. 22-Oct. 23) -- You might be inclined to say nothing, then make the mistake of over-sharing and not being able to stop. Today, plan your talking points, say what you planned and close your mouth. Wait for a reply, and then insert a delay before answering. This will put you at a distinct advantage. Scorpio (Oct. 23-Nov. 22) -- Don't let any seemingly heavy issues slow you down today. Take the opportunity to make contact -- your energy and intelligence meet the challenges of life, and turn them into opportunities. Every seeming problem has a silver lining -- and maybe even a golden one too. Sagittarius (Nov. 22-Dec. 22) -- Invest the time in an important business connection, and see if there's a way you can make yourself useful. You're a talented and resourceful person, and your efforts can indeed be supportive of others in a way that works for you. Then keep that momentum going. There's plenty of work to be done. Capricorn (Dec. 22-Jan. 20) -- Your worst fears are not true, and you must not let them run away with you. Certain odd factors of your astrology have the potential to amplify your anxiety. Plus, you're feeling more visible than you're accustomed to. You must get used to being seen, and trusting your choices. Aquarius (Jan. 20-Feb. 19) -- Ethics is the study of right and wrong, though to be effective this must go beyond rigid morality. The more power you have (and you have plenty at the moment), the more necessary it is to consider the law of unintended consequences. Think before you act -- and then act with determination. Pisces (Feb. 19-March 20) -- Current aspects are having the effect of unleashing your potential. You've been working hard lately, and suddenly you're getting actual results. Make sure you keep spin control: you live by your reputation, and you must honor that. You can do this and still be daring, bold and true to yourself.

Monthly Horoscopes and Publishing Schedule Notes



We published your extended monthly horoscopes for October on Thursday, Sept. 21. Your extended monthly horoscopes for September were published on Thursday, Aug. 24. Your Moonshine Horoscopes for the Aquarius Full Moon were published on Thursday, Aug. 3. Please note: we normally publish the extended monthly horoscope on the first Friday after the Sun has entered a new sign.

---
---