New York, Oct. 22, 2017 | View as Webpage | Pre-order 2018 Annual Edition




Sun and Jupiter in Scorpio: A Light on Truth



Dear Friend and Reader:

If you're wondering where Scorpio gets its passionate reputation, chances are it begins with the mixture of fire and water. Scorpio is a water sign; yet it's ruled by Mars, and somehow wound up with a desert animal for a symbol. Further, Scorpio holds the key to the most essential mysteries and desires of human life. Any other sign would implode under the pressure.

Scorpio has been relatively quiet since the Mars retrograde in spring 2016; a time when, among other things, Donald Trump really emerged from the woodwork and began his rise to power.

Yet now Jupiter is taking up residence for about a year. The Sun joins Jupiter (and Mercury) in Scorpio early Monday, at 1:26 am EDT (05:26:36 UTC); it forms a conjunction with Jupiter later in the week, on Thursday.

As the planets gather in this sign, it's reflected in hidden truths being brought to light. The Weinstein saga is an obvious example; not only in terms of his actual crimes, but the endemic nature of the problem of sexual harassment.

The truths we hide from ourselves are usually far less nefarious, if at all; yet our efforts to keep them buried can produce a lot of tension. There are plenty of ways in which we're conditioned to feel guilt and shame, simply for being who we are; and it prevents us from fully expressing our inner gifts -- unless we face it. And the present activity in Scorpio is calling on us to do precisely that.

One thing that Jupiter in Scorpio highlights is the concept that if we actually inform ourselves, especially in the field of sexuality, we'll be happier. Eric has often said that "everyone is an expert in sex, but who has read a book or taken a course?" Exploring this topic honestly and effectively requires knowledge.

It's up to each of us to see, acknowledge and release our own darkness. Using the power and passion at the heart of Scorpio, we can dig deep enough to emerge on the other side. Under the illumination of the Sun and Jupiter, we can begin to understand our feelings and desires for what they truly are, in full daylight.

That may seem daunting. Yet by choosing to commit to your healing process, you are freeing yourself to become the best you can be; and will help and inspire others by doing so. The effects may seem smaller than they really are. This is the process that heals the world; and it begins with you.

With best wishes,



Amy Elliott


---



Men Too: Sexual Harassment Affects Everyone



By Eric Francis Coppolino

It's gratifying to see the "Me Too" movement surging on Twitter and Facebook, revealing the extent of harassment and abuse of women, encouraged by the many A-List actresses telling their long-suppressed stories about Harvey Weinstein.

Yet we should remember that it's not just women who endure this kind of abuse, though most men to whom this happened are unlikely to speak up.

When I heard Weinstein's voice from the episode when Ambra Battilana Gutierrez wore a recording device preparing for a possible sting by the Manhattan district attorney's office, I got a serious case of the creeps: I had a memory triggered. I was so disgusted I had to stop the recording, wait a while and play it again.

His voice and mental posture were nearly identical to someone I knew half a lifetime ago. It was that same mix of guilty, pushy and desperate.

When I was 23 years old, fresh out of college and an aspiring young writer, I was given the name of someone who I was told could be helpful to my career. He was about 64 and by all indications was immensely successful and well respected.

He was one of those Manhattan powerhouse types: a headhunter, with his own executive search and recruitment firm in the medical industry.

He had ties to many other fields. He was a political operative and fundraiser for the first Gov. Cuomo (one of my political heroes). On a wall behind his desk were various awards and accolades and photos of him with various famous people.

He had connections in film and entertainment. He was one of those guys who seemed to have everyone who was anyone in his Rolodex, and who was in a position to do a young person a solid favor.

His office was in his apartment on the Upper East Side, where he lived with his wife. And it turned out, he was one of many closeted married men, who do whatever they can to get the sex they need.

He would hire young men, ostensibly for a day of work, which would take about an hour. It consisted of tearing up resumes, each of which he glanced at for exactly half a second. Then, on the second or third visit came the offer of drugs (his preferred libation was LSD). I liked to trip, so I took him up.

I was absolutely not attracted to him. However, soon I found myself high on acid, being physically pushed, with his hands on my shoulders, into the bedroom he shared with his wife.

He was much larger than I was, and more in control of his faculties. I was not in a position to resist. Given my state of mind, I knew the danger of that. I went with the flow.

This was in 1987, not the most enlightened times where sexual transgression is concerned. The experience felt weird, though I didn't understand for a long time that something actually wrong had happened. 

I seemed to be there by my own choices, recommended by a trusted friend. But he had an agenda and a strategy, and it worked.

It occurred to me, based on certain conversation points, that this was a kind of routine thing for him, you might say something he was used to. He knew what he was doing. Most men who have experienced anything like this cannot come forward and speak out. There's a double taboo: sexual abuse is not a well-accepted topic of discussion in general. People are afraid of not being believed, a fear that's compounded by worries about destroying one's career or losing potential gigs.

But homophobia is the more serious taboo. Many men who fall prey to male predators are heterosexual, and don't want it known by friends or intimate partners that they have had a gay experience. They simply have too much to lose if they come forward, especially if they don't want to come out at the same time.

Homophobia provides extra cover for men who prey on other men. If they're accustomed to living a closeted life (which is more common than many people recognize), they know how to keep things that way.

It's excellent to hear so many women speaking up and saying "me, too." Now we have to stand up and say, "men, too."
---

Introducing the 20th Annual Edition of Planet Waves

Growth Is Inevitable. Becoming Is an Art Form.



Dear Friend of Planet Waves:

Here's the thing: Life goes on. No matter how crazy the world is, we who are alive must keep on living. And that means we must keep growing and becoming.

The more chaotic the world becomes, the more we need a tool that can help us spot the patterns in the chaos -- and that would be astrology. I have long considered astrology just one resource among many potentially useful ones, though with each passing day, the gift of pattern recognition, and how these patterns relate to our lives, is a service that astrology is uniquely suited to provide.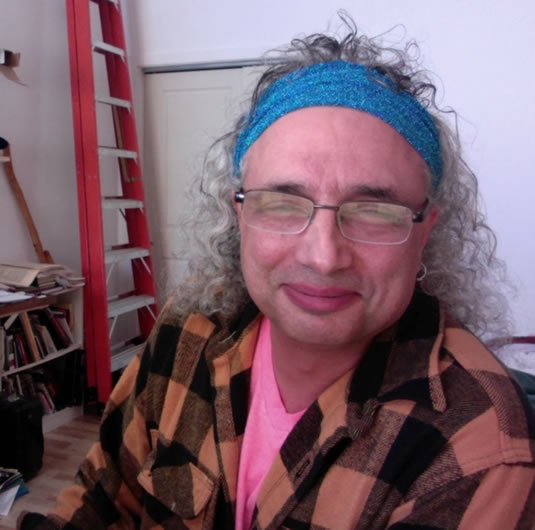 Me, at my music desk in The Place of the Way, my new studio.

I have begun preparing THE ART OF BECOMING, the 20th annual edition of Planet Waves. This letter will tell you more about the project, which, if all goes reasonably well, will be delivered during the month of January.

Brief note on pricing policy: we offer the best price for those who purchase sooner. The current price point will hold through Thursday, Oct. 26, and increase in $11 increments till we reach the final pre-order price.

My annual readings provide not only insight but spiritual and psychological leverage. I am not here to predict the future, but rather to help you design your future. The project began as an extended January monthly horoscope; it's now more like an astrological novel, written with the pacing and detail of well-crafted fiction writing.

My focus is on love and work: your relationship to yourself, followed by your relationship to others; your professional activities, financial matters and tapping your creativity.

In the end, I consider myself a motivational presenter. I see my job as helping you get excited about your own potential, and describing the specific ways you can manifest your desires into reality.

Read more...






Your Monthly Horoscopes -- and our Publishing Schedule Notes



We published your extended monthly horoscopes for October on Thursday, Sept. 21. Your extended monthly horoscopes for September were published on Thursday, Aug. 24. Your Moonshine Horoscopes for the Aquarius Full Moon were published on Thursday, Aug. 3. Please note: we normally publish the extended monthly horoscope on the first Friday after the Sun has entered a new sign.



Aries (March 20-April 19) -- The Sun enters Scorpio Monday, which will come as a relief -- particularly if there's been too much talking, and nobody saying anything. Scorpio offers you substance, and a solid basis for your exchanges with others. This might be emotional exchange rather than light whims. It's about actual sex rather than whatever happens on the internet. And Scorpio will guide you through the changes that you want to make, starting from the inside out. That's the thing about actual growth and progress: it rarely ever starts from some external action, like going on a diet or getting a new outfit. The commitment to change must come from a deep place, even beyond something that lends itself to easy understanding. There's a mystery involved; and once you embrace that and stand face to face with the unknown, you will learn things that you never imagined possible. Taurus (April 19-May 20) -- The sign Libra is the angle of your solar chart associated with work and service. At the moment, you have lots of resources to draw upon. Your ruling planet Venus is already there, about to align with Vesta, the planet of service and devotion. And Mars has just arrived, giving you plenty of energy. The overall theme is fostering cooperation. This is a rarely acknowledged trait of Taurus, which is one of the original go-it-alone signs of the zodiac. That's what makes you such an effective leader. As you get called into service, consider two things: One is that you need to use some diplomacy. People need to be lured into cooperation these days, and are easily offended. Second, remember to seek help and support from your peers, and from people who are older, wiser and have more experience. Then take what you learn, put it to work, and pass it forward. Gemini (May 20-June 21) -- This week, Mars and the Sun move in your favor, taking over two important houses in your chart: one devoted to creativity and play, and the other devoted to work and productivity. This is the perfect combination. Many other factors are working in your favor to make this one of the most exciting phases of the year, where you can get plenty done, and have fun doing it. Other factors suggest you will have the energy to help others with what burdens them, though without having to sacrifice anything. Therefore, while you're busy crushing all the important tasks that will come your way, be generous with your time and your wisdom when it comes to assisting others with what they might need. You might find a way to create what's called 'an efficiency of scale', and let your efforts multiply. You have plenty going for you. Do what you can, and what you love. Cancer (June 21-July 22) -- If you had been waiting all your life for a beautiful planetary alignment, that's the one that's shown up now. The Sun, Mercury and Jupiter are in Scorpio, your fellow water sign. All those planets are resonating with your watery nature, and they're also in the angle of your chart that's about fun, exploration, pleasure, play and taking creative risks. You can afford to push your luck, and prioritize play over work. This will be productive: you'll gain a sense of perspective, and you'll therefore have a better idea what you need to do and what you don't need to do. The world around you is in a somewhat frantic state. People are forgetting to have fun, and how to have fun. You remember; you are being reminded, and you have some lavish options. Those will potentially develop into work opportunities, reminding you how much it means to love what you do every day. Leo (July 22-Aug. 23) -- Planets are on the move. Mars has entered the communication zone of your chart, meaning that you're likely to have stronger opinions than usual. You could dial your energy back halfway and still make your point brilliantly, though really there's nothing to argue about. Even better, the Sun enters Scorpio early Monday morning, joining Jupiter and Mercury. This begins a year where the emphasis of your life is on your home and private world. Design your living space into the perfect environment to think, to create and to love. This inner refuge becomes more important as the world goes insane. You're someone who is fully involved in life, and you need both the space and the time to rest, repair and regenerate. You also need dependable, wholesome sex, on your own terms. Yet that cannot get in the way of your deep, biological need to be totally at home, in the place you call home. Virgo (Aug. 23-Sep. 22) -- The planets in their courses are emphasizing two themes: one is taking care of money, in the form of doing what you can to bring in a little more of the stuff. That's done with motivation, focus and spotting opportunities. This will be true even if you work a day job where there's no room to maneuver. Once you have the impulse, the opportunities will be there. Second, you're being encouraged to do something un-Virgo, which is to un-bottle yourself and pour your wine into the glass, where it can breathe. By that, I mean that a rare, beautiful alignment in Scorpio is encouraging you to reveal your deepest secrets, whether you share them with a close confidant or (better still) put them into writing. You need a record of this time in your life. And you will thrive if you open up your energy and truly enjoy and appreciate the interesting people around you.

---

Libra and Scorpio Birthdays 2017-18

Sex and Relationships -- and So Much More



Dear Friend and Reader:

With planets moving into Scorpio, and a provocative New Moon in Libra, the subjects of sex and relationships are coming into focus. Whether you're mainly tracking the issues in the news or in your personal life (or both) chances are you're feeling the energy.



While Eric always designs the sign-by-sign birthday readings to cover many parts of your life (including career, family, creativity, various types of healing and more), relationships and sex -- two core facets of being human -- always get careful attention as he looks at your coming year.

Right now, anyone with a Libra Sun, Moon or rising sign can get instant access to the first two astrology segments of the 2017-18 Libra Birthday Reading when you order (the tarot segment will publish shortly -- at which time the price will increase again).

And if you have a Scorpio Sun, Moon or rising sign, you can pre-order the 2017-18 Scorpio Birthday Reading for the lowest price that we offer -- only $33, for two 30-minute astrology segments plus a tarot reading -- for a limited time at that price.



What will you do with the opportunities coming your way? How will you solve the challenges you face?

Get clues, solutions and perspective -- all offered in down-to-Earth language and with Eric's signature mix of motivational coaching and sensitivity -- in your 2017-18 Libra Birthday Reading or your 2017-18 Scorpio Birthday Reading.

Yours & truly,



Amanda Painter

P.S. Both of these readings make incredibly thoughtful gifts for your Libra and Scorpio loved ones.


---

Libra (Sep. 22-Oct. 23) -- Mars enters your sign this week, joining forces with Venus, your home planet, and Vesta, an influential asteroid. You will need to strike a balance between driving the story forward, and letting the story unfold. You have equal ability to go for it, and to be open to what you want coming to you. Remember that you have these options, particularly if one or the other is not working. As for Vesta, her presence in your sign is a reminder of your role as one who holds space for the right thing to happen. You don't have to influence the outcome in any way other than to keep the area clear, both physically and mentally, and be a kind of guardian for truth and justice. You might be called upon to intervene; your mere presence and awareness might be enough to guide key events to the right outcome. Scorpio (Oct. 23-Nov. 22) -- The Sun's ingress into your sign early Monday begins a truly extraordinary time in your life. Jupiter arrived in Scorpio earlier this month, to stay for a year, followed by Mercury. There hasn't been this much mojo coming through Scorpio for many years; you might have the feeling of remembering all the good things you've forgotten, discovering how much you've learned, and feeling like you're standing your full height. I suggest you make peace with the fact that you're an influential person, one who has the power to make the world a better place. You also set an example for how to live fully. You don't need partners or to be part of a tribe to be a whole person. You are complete unto yourself. It would be better if you stood apart, and held to your own course in life, and then met up with others from that position of strength. Sagittarius (Nov. 22-Dec. 22) -- This week, the Sun enters Scorpio, and it will soon make a conjunction to your ruling planet Jupiter. This is affording you protection, and it's waking you up to the truly beautiful potential that you possess. Once that happens, be sure to stay awake, and dare to do the impossible. The thing is, you just might succeed; especially since just about everything (as in every last thing) that we now take for granted was in fact considered absurd, ridiculous or stupid right up until the time it existed. As previously mentioned (and as will be mentioned several more times), Saturn is passing through the late degrees of your sign for the next six weeks, forming a conjunction to the Galactic Core. This is a period of achievement. Finish the projects you've started the past three years, clear your runway, and get ready to take off for new horizons. Capricorn (Dec. 22-Jan. 20) -- This week, Mars enters the angle of your solar chart associated with fame, reputation and success. This is called the 10th house, about which I have my own theory. More than anything, it's about accountability. That's to say, it's about taking responsibility for your life and for the wider life that surrounds you. The world does not need more celebrities, and it could do with far fewer people oriented on power. We would all be better off with people who set the example of integrity, and who understand the awesome power of decision. People respect you, and they look up to you. Therefore, go the extra mile and make sure that your actions are exemplary. Mars and other transits will contribute to your feeling more visible, and therefore more vulnerable. There is nowhere to hide. You are in a rare time of life when you must be known for who you are, come what may. Aquarius (Jan. 20-Feb. 19) -- This week's astrology is a study in ethics. Your solar chart describes you in a position where you can do just about anything you want. You're in a position of unusual influence, and people see you that way. You're visible, and you know how to make that work for you. Yet Venus, Mars and Vesta, moving through your 9th house of spiritual matters, law and justice, are urging you to be judicious. Take a balanced view in all things, and consider everything to be a matter of relationship. That is: today, every choice you make influences many people around you. You have the ability to make that influence positive, constructive and cooperative. You can also go off on your own and pretend that nobody really matters, which is not really your style. Yet with the Sun, Mercury and Jupiter going over the top of your solar chart, you're in an unusual state of being, and you must take unusual precautions to ensure you do the right thing. Pisces (Feb. 19-March 20) -- While it's rare that anyone is satisfied with every aspect of their life at once, you're coming close. A series of transits, mostly featuring a grouping of planets in your empathetic water sign Scorpio, is providing you with some actual successes, which will magnify as the week progresses. To the extent that you're succeeding, you've earned every ounce of that good fortune. To the extent that there are things you need to repair or correct, keep a positive attitude, and know that something is not really a problem unless it has a solution. More than anything, look toward the future. You are getting a glimpse of what's possible, which means that you're looking at potential you can actually manifest. Mostly, this will happen based on the decisions you make. Be sure to only consider the options you really and truly desire, and then choose the ones you want the very most.


---