New York, October 23, 2017 | Read on Web | Please Visit Daily News Horoscope Area
Today is Monday, Oct. 23, 2017
Hebrew date is 3 Cheshvan 5778
Islamic date is 3 Safar 1439
Mayan Tzolk'in Day is 3 Manik'
Mayan Long Count is 13.0.4.16.7
Julian Day is 2458050
Today's Birthdays: Juan Luna (1857-1899), Emma Vyssotsky (1894-1975), Johnny Carson (1925-2005), Philip Kaufman (1936), Wurzel (1949-2011), Ang Lee (1954), Dianne Reeves (1956), Michael Eric Dyson (1958), "Weird Al" Yankovic (1959), Augusten Burroughs (1965), Ryan Reynolds (1976), Miguel (1985).
"I used to feel so alone in the city. All those gazillions of people and then me, on the outside. Because how do you meet a new person? I was very stunned by this for many years. And then I realized, you just say, "Hi." They may ignore you. Or you may marry them. And that possibility is worth that one word."
-- Augusten Burroughs
---
Sun and Jupiter in Scorpio: A Light on Truth
Dear Friend and Reader:

If you're wondering where Scorpio gets its passionate reputation, chances are it begins with the mixture of fire and water. Scorpio is a water sign; yet it's ruled by Mars, and somehow wound up with a desert animal for a symbol. Further, Scorpio holds the key to the most essential mysteries and desires of human life. Any other sign would implode under the pressure.

Scorpio has been relatively quiet since the Mars retrograde in spring 2016; a time when, among other things, Donald Trump really emerged from the woodwork and began his rise to power.

Yet now Jupiter is taking up residence for about a year. The Sun joins Jupiter (and Mercury) in Scorpio early Monday, at 1:26 am EDT (05:26:36 UTC); it forms a conjunction with Jupiter later in the week, on Thursday.

As the planets gather in this sign, it's reflected in hidden truths being brought to light.

The Weinstein saga is an obvious example; not only in terms of his actual crimes, but the endemic nature of the problem of sexual harassment. The truths we hide from ourselves are usually far less nefarious, if at all; yet our efforts to keep them buried can produce a lot of tension. There are plenty of ways in which we're conditioned to feel guilt and shame, simply for being who we are; and it prevents us from fully expressing our inner gifts -- unless we face it. And the present activity in Scorpio is calling on us to do precisely that.

Read more...
---
Moon Phase: Moon is in New phase and enters Waxing Crescent phase today at 12:01 pm PDT / 3:01 pm EDT (19:00:41 UTC).
Next Full Moon is in Taurus on Nov. 2-3 at 2:46 am PDT / 5:46 am EDT (09:46:02 UTC).
Corresponding New Moon in Scorpio is on Nov. 18 at 3:42 am PST / 6:42 am EST (11:42:03 UTC).
Moon Sign: Moon is in Sagittarius and enters Capricorn on Oct. 24-25 at 5:12 pm PDT / 8:12 pm EDT (00:12:03 UTC).
Sun Degree: 30 Libra-1 Scorpio.
Planetary Stations and Sign Changes
Sun enters Scorpio at 10:26 pm Oct. 22 PDT / 1:26 am EDT (05:26:36 UTC).
Interesting Selected Aspects | Data by Serennu
-- Venus square Juno at 8:51 am PDT / 11:51 am EDT (15:51:38 UTC).
-- Mars square Orius at 9:16 am PDT / 12:16 pm EDT (16:16:36 UTC).
-- Mars opposite Salacia at 9:41 am PDT / 12:41 pm EDT (16:41:09 UTC).
Subscribe to Planet Waves -- sign up here | Visit Our Website at this link
If Your Birthday is Oct. 23
(The Day of Conflicting Karma) | Birthday Readings: Libra | Scorpio | Others
You have more to offer than you may think. Yet you'll only find out by giving yourself to who and what you value. This is not giving away, but rather investment in what means the most to you. What you'll discover is that the more you offer, the more you have. You can afford to be generous, especially with your knowledge and your experience.
Written in the Planets
Today, the Sun ingresses Scorpio, joining Jupiter and Mercury. One of the major themes of this setup (and of Scorpio in general) relates to revealing what is hidden. This is an important part of the healing process. When you understand and acknowledge your secrets, it means you can operate with your whole self. If you're not quite sure where to begin, this morning's ingress and Thursday's conjunction between the Sun and Jupiter could both offer some insights.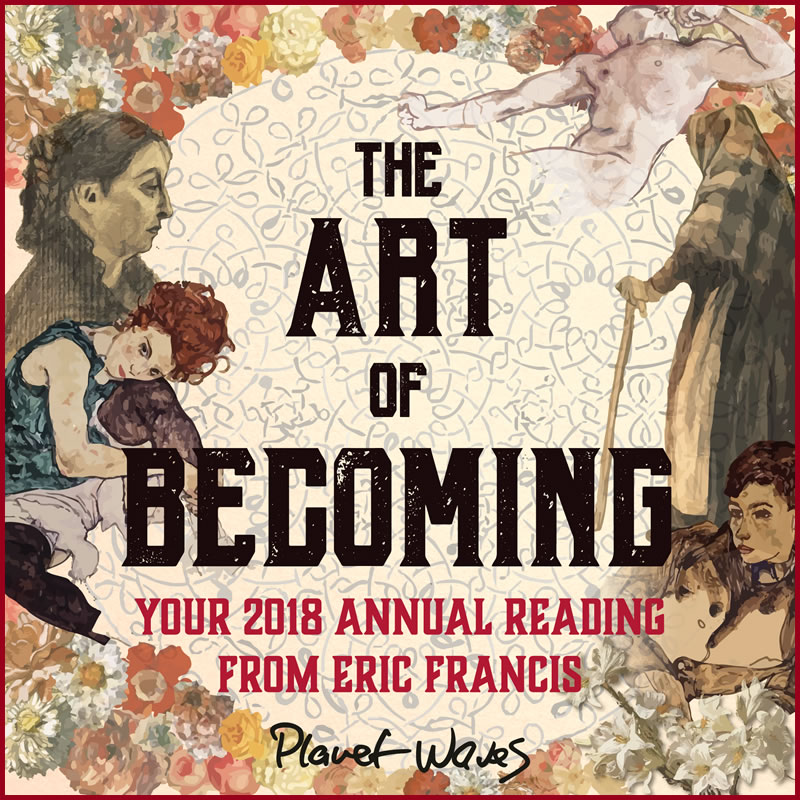 Introducing the 20th Annual Edition of Planet Waves Growth Is Inevitable. Becoming Is an Art Form. Dear Friend of Planet Waves: Here's the thing: Life goes on. No matter how crazy the world is, we who are alive must keep on living. And that means we must keep growing and becoming. The more chaotic the world becomes, the more we need a tool that can help us spot the patterns in the chaos -- and that would be astrology. I have long considered astrology just one resource among many potentially useful ones, though with each passing day, the gift of pattern recognition, and how these patterns relate to our lives, is a service that astrology is uniquely suited to provide.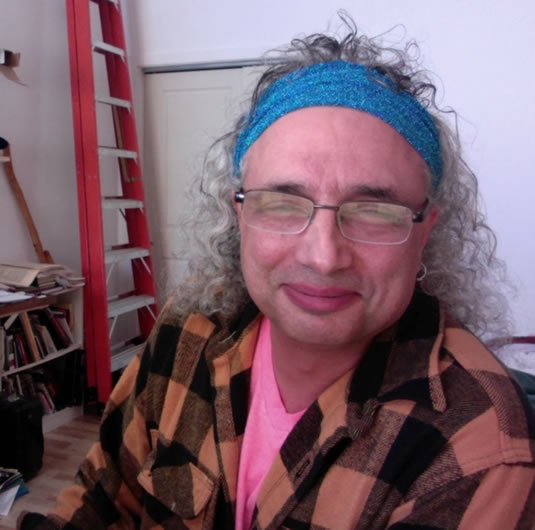 Me, at my music desk in The Place of the Way, my new studio.

I have begun preparing THE ART OF BECOMING, the 20th annual edition of Planet Waves. This letter will tell you more about the project, which, if all goes reasonably well, will be delivered during the month of January. Brief note on pricing policy: we offer the best price for those who purchase sooner. The lowest price point will hold through late Saturday night EDT, and increase in $11 increments till we reach the final pre-order price. My annual readings provide not only insight but spiritual and psychological leverage. I am not here to predict the future, but rather to help you design your future. The project began as an extended January monthly horoscope; it's now more like an astrological novel, written with the pacing and detail of well-crafted fiction writing. My focus is on love and work: your relationship to yourself, followed by your relationship to others; your professional activities, financial matters and tapping your creativity. In the end, I consider myself a motivational presenter. I see my job as helping you get excited about your own potential, and describing the specific ways you can manifest your desires into reality. In the next section, I will describe some of the transits I'll be writing about in THE ART OF BECOMING. I present these events in human language, using technical terms only as necessary -- and explaining everything as I go. As a journalist, I write to be understood. This is astrology written for humans, in human language, using concrete examples and images. Read more...

Aries (March 20-April 19) -- It's often said that our relationships are mirrors. They show us the contents of our mind and feelings, and are extensions of our inner reality. What are you noticing in that mirror? What is your environment telling you about yourself? Are you looking at a mirror image, or a true image? Taurus (April 19-May 20) -- The Sun has entered your opposite sign Scorpio, which will give your relationships a more solid feeling than they've had in recent weeks or longer. This will also emphasize the deeper reasons you want to connect with others, which include a rare opportunity to learn about life. Gemini (May 20-June 21) -- Stay optimistic, no matter how others may be feeling. For some, keeping things positive is a luxury. For you, it's essential to your health and your sanity. You have a lot to live for right now. These are some of the best weeks of the year astrologically, and you can literally do anything. Cancer (June 21-July 22) -- The Sun's entry into Scorpio overnight is good news if you're into celebrating life. If you follow your pleasure, your activities will deepen into the kind of commitment that chooses you, and where the outcome cannot be predicted. That's OK, as the planets are leaning heavily in your favor. Leo (July 22-Aug. 23) -- If you can, take a day and do what you love the most. Try to forget about what you must do -- that will still be there. Dancing, playing music, your favorite restaurant, walking across the Brooklyn Bridge or visiting any high place: this will change your perspective and open your mind. Virgo (Aug. 23-Sep. 22) -- You know what matters to you. You have your priorities. And now you'll be able to act on them without the usual hesitation. You also have some things to say, and whether they're important to others doesn't matter: what matters is that you will feel better for letting your thoughts out. Libra (Sep. 22-Oct. 23) -- Today is a brand-new day, and you can feel it. You alone are entitled to make the decisions that determine the course of your life. Yes, we live in a universe with many moving parts, though you're the most significant one. What you desire is the most significant force in your universe. Scorpio (Oct. 23-Nov. 22) -- For the next few weeks, you'll feel like you have an extra battery pack that you cannot see and that never needs charging. You're drawing energy from some etheric source that is, in truth, right inside you. Have faith in yourself and your mission; which means, stick to it every day. Sagittarius (Nov. 22-Dec. 22) -- You have some important business to take care of, and you must see about it. The moment you commit to solving this problem, completing an important project or making a long-term commitment, you will get confirmation that you're doing the right thing. Fortune favors those who are responsible. Capricorn (Dec. 22-Jan. 20) -- To be a leader, you must be a follower. Any boss who cannot also serve as a competent assistant to someone else is an annoying person. True leadership has a subservient quality. Know your own mind, be true to yourself, and resolve to get along with others, particularly people in authority. Aquarius (Jan. 20-Feb. 19) -- You have more freedom than you know, and more latitude to make any decision you want. Yet you must consider whether you're doing the right thing at all times. It will be too easy to make decisions without considering their impact on others; yet you must do so constantly. Pisces (Feb. 19-March 20) -- Over the past few days, Mars and Jupiter have moved in your favor. Today's astrology points to a business or professional opportunity that will increase your visibility and your standing in the world. Visibility means people are watching, and watching closely. Let your true light shine.

Monthly Horoscopes and Publishing Schedule Notes



We published your extended monthly horoscopes for October on Thursday, Sept. 21. Your extended monthly horoscopes for September were published on Thursday, Aug. 24. Your Moonshine Horoscopes for the Aquarius Full Moon were published on Thursday, Aug. 3. Please note: we normally publish the extended monthly horoscope on the first Friday after the Sun has entered a new sign.

---
---