New York, October 22, 2017 | Read on Web | Please Visit Daily News Horoscope Area
Today is Sunday, Oct. 22, 2017
Hebrew date is 2 Cheshvan 5778
Islamic date is 2 Safar 1439
Mayan Tzolk'in Day is 2 Kimi
Mayan Long Count is 13.0.4.16.6
Julian Day is 2458049
Today's Birthdays: Sarah Bernhardt (1844-1923), Ivan Bunin (1870-1953), John Reed (1887-1920), Robert Capa (1913-1954), Joan Fontaine (1917-2013), Doris Lessing (1919-2013), Timothy Leary (1920-1996), Derek Jacobi (1938), Christopher Lloyd (1938), Catherine Deneuve (1943), Deepak Chopra (1946), Julie Dash (1952), Jeff Goldblum (1952), Shaggy (1968), Spike Jonze (1969), Plan B (1983), Corey Hawkins (1988).
"If you live the questions, life will move you into the answers."
-- Deepak Chopra
Moon Phase: Moon is in New phase and enters Waxing Crescent phase on Oct. 23 at 12:01 pm PDT / 3:01 pm EDT (19:00:41 UTC).
Next Full Moon is in Taurus on Nov. 2-3 at 2:46 am PDT / 5:46 am EDT (09:46:02 UTC).
Corresponding New Moon in Scorpio is on Nov. 18 at 3:42 am PST / 6:42 am EST (11:42:03 UTC).
Moon Sign: Moon is in Scorpio and enters Sagittarius today at 4:56 am PDT / 7:56 am EDT (11:56:35 UTC).
Sun Degree: 29-30 Libra.
Planetary Stations and Sign Changes
Moon enters Sagittarius at 4:56 am PDT / 7:56 am EDT (11:56:35 UTC).
Mars enters Libra at 11:29 am PDT / 2:29 pm EDT (18:28:52 UTC).
Interesting Selected Aspects | Data by Serennu
-- Mercury opposite Pallas at 10:21 pm Oct. 21 PDT / 1:21 am EDT (05:21:08 UTC).
-- Venus square Chariklo at 11:50 pm Oct. 21 PDT / 2:50 am EDT (06:50:07 UTC).
-- Mercury square Ceres at 8:52 pm PDT / 11:52 pm EDT (03:52:04 Oct. 23 UTC).
Subscribe to Planet Waves -- sign up here | Visit Our Website at this link
If Your Birthday is Oct. 22
(The Day of Allure) | Libra Birthday Reading | All Other Signs
One characteristic of your life is that you often seem to be in transition from one state of existence to another. Yet if you're in motion now, it's toward a more solid and stable state of being, where you have access to a measure of self-respect that will help you guide your way through life. Focusing on this will pay you back many times over.
Written in the Planets
Mars entering Libra today might help smooth over any tension or turbulence in the air. This will be all the more likely if you are willing to look at things with a certain objectivity and detachment. Take a step back, try to see as many perspectives as possible, and where possible follow a logical path of thought. Once you have a grip on your mental processes, chances are you'll end up with a noticeably different picture from what you began with.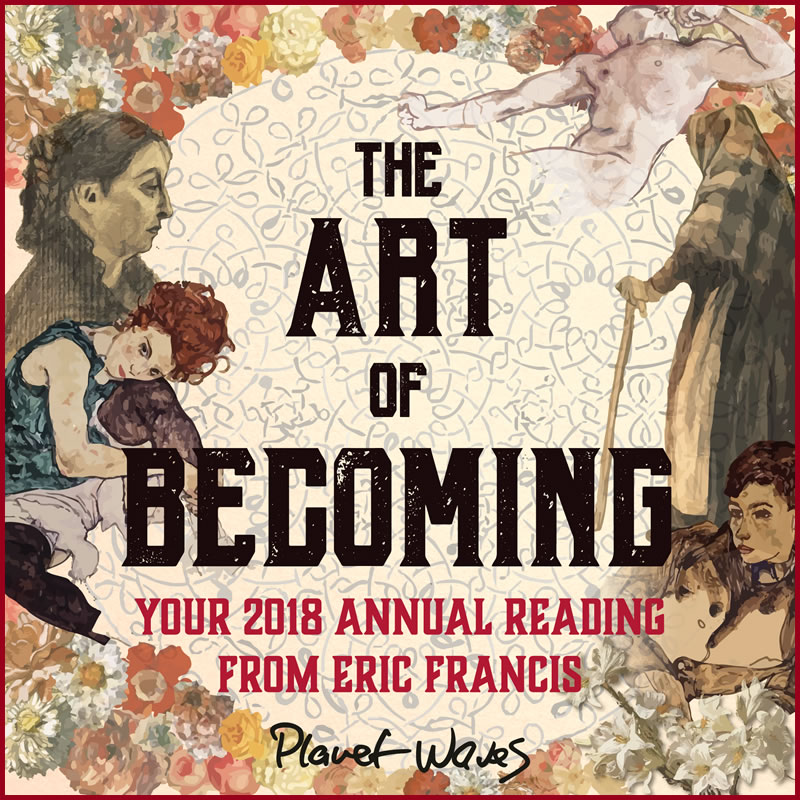 Introducing the 20th Annual Edition of Planet Waves Growth Is Inevitable. Becoming Is an Art Form. Dear Friend of Planet Waves: Here's the thing: Life goes on. No matter how crazy the world is, we who are alive must keep on living. And that means we must keep growing and becoming. The more chaotic the world becomes, the more we need a tool that can help us spot the patterns in the chaos -- and that would be astrology. I have long considered astrology just one resource among many potentially useful ones, though with each passing day, the gift of pattern recognition, and how these patterns relate to our lives, is a service that astrology is uniquely suited to provide.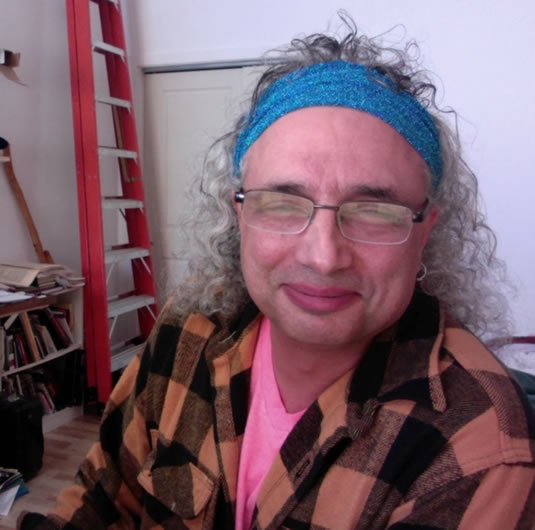 Me, at my music desk in The Place of the Way, my new studio.

I have begun preparing THE ART OF BECOMING, the 20th annual edition of Planet Waves. This letter will tell you more about the project, which, if all goes reasonably well, will be delivered during the month of January. Brief note on pricing policy: we offer the best price for those who purchase sooner. The lowest price point will hold through late Saturday night EDT, and increase in $11 increments till we reach the final pre-order price. My annual readings provide not only insight but spiritual and psychological leverage. I am not here to predict the future, but rather to help you design your future. The project began as an extended January monthly horoscope; it's now more like an astrological novel, written with the pacing and detail of well-crafted fiction writing. My focus is on love and work: your relationship to yourself, followed by your relationship to others; your professional activities, financial matters and tapping your creativity. In the end, I consider myself a motivational presenter. I see my job as helping you get excited about your own potential, and describing the specific ways you can manifest your desires into reality. In the next section, I will describe some of the transits I'll be writing about in THE ART OF BECOMING. I present these events in human language, using technical terms only as necessary -- and explaining everything as I go. As a journalist, I write to be understood. This is astrology written for humans, in human language, using concrete examples and images. Read more...

Aries (March 20-April 19) -- You've no doubt noticed a change in your relationships in recent weeks: perhaps deeper emotional contact, taking greater interest in partners or love interests, and better sex. As the Sun moves from Libra to Scorpio overnight, you will be invited to go even deeper. Go with an open heart. Taurus (April 19-May 20) -- Though Taurus is one of the most determined and committed signs of the zodiac, the truth is that you're a free spirit. You know this, though you're also willing to keep your promises, and show up when things are difficult. For the next couple of days, give yourself extra space to roam. Gemini (May 20-June 21) -- You're about to experience a shift that puts you into creative overdrive. You don't need to be an artist or Broadway actor to make the best use of this. Many facets of your life will benefit from the originality, energy and sense of play that's currently flooding into your chart, and your heart. Cancer (June 21-July 22) -- This week, the Sun joins Jupiter and Mercury in Scorpio. Simply stated, this is the rising tide that will float all your ships. Whatever you're into -- art or partying or sex or saving the world -- this will be a rich and productive time. Commit to solving your problems, and doing your very best work. Leo (July 22-Aug. 23) -- The planets are aligning in the domestic angle of your chart -- the one about making a home, taking care of your family, and feeling good in your space. Start with taking care of yourself. Take this opportunity to spend some time alone, to get some rest, and to make your living space beautiful. Virgo (Aug. 23-Sep. 22) -- Mars leaves your sign today, after being with you for more than six weeks. You'll find it easier to get along with people, and easier to be agreeable with yourself. And Mars moving into Libra will motivate you to make some extra money, though make sure you don't spend it all now. Libra (Sep. 22-Oct. 23) -- Mars is about to enter your sign, which may be the cause of some recent anxiety attacks or nights awake wondering about your fate. Once Mars shows up, which is any minute now, you will be filled with the drive to write your own destiny without making any compromises. Go for it. Scorpio (Oct. 23-Nov. 22) -- The Sun enters your sign Monday; and when it does, you'll discover how good your life is. Everyone has problems; yours are the kind that can actually be solved. Get ready to let them go and invite better things into your life. Some interesting people will be showing up as well. Sagittarius (Nov. 22-Dec. 22) -- Planets are changing signs one after the next, with the Moon newly in Sagittarius emphasizing the point. The way this manifests for you is momentum. A beautiful blend of Mars and your ruling planet Jupiter will push you forward like wind at your back, with a swift current beneath you. Capricorn (Dec. 22-Jan. 20) -- Mighty forces are at work in your life, and the planets (and your astrologer) are advising you to make the most of the aspects that are developing. The most important thing you can do for yourself is choose your most cherished goal, and orient on it with focus and determination. Aquarius (Jan. 20-Feb. 19) -- Planets are stacking up in the career angle of your chart. Overnight, the Sun joins Jupiter and Mercury in Scorpio. You are feeling driven in a way that you haven't felt in a long time. Remember to use your mind. You cannot think with your emotions, though your intuition is running high. Pisces (Feb. 19-March 20) -- Planetary transits are coming like buses -- hardly any for a while, and now they're showing up all at once. While you can only ride one bus at a time, you can ride on many planets, and this will be livening up your life. Take the time to spot the opportunities you might otherwise miss.

Monthly Horoscopes and Publishing Schedule Notes



We published your extended monthly horoscopes for October on Thursday, Sept. 21. Your extended monthly horoscopes for September were published on Thursday, Aug. 24. Your Moonshine Horoscopes for the Aquarius Full Moon were published on Thursday, Aug. 3. Please note: we normally publish the extended monthly horoscope on the first Friday after the Sun has entered a new sign.

---
---