An Unusual Virgo New Moon



Dear Friend and Reader:

At the core of this week's astrology is the Virgo New Moon, exact at 1:29 am EDT on Wednesday, Sept. 20. Can you believe it's been a month since the Aug. 21 total solar eclipse? And quite a month it's been, as superstorms have wiped the infrastructure off of whole islands, and have rearranged much of Florida and Texas.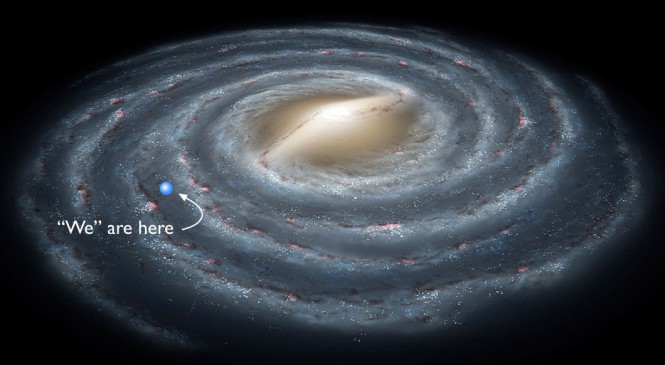 Barred spiral galaxy -- in this case, an artist's image of the Milky Way.

The Virgo New Moon is a high-impact event, if you measure by the many aspects it makes to slow-moving planets and deep-space points, particularly the Galactic Core.

The Moon and Sun form their conjunction in an opposition to Chiron. The is the last of seven Sun-Chiron oppositions during Chiron's run through Pisces, which began in 2010. So it's the first of several send-offs to this phase of history, as Chiron gets ready to enter Aries.

The message here seems to be about understanding the purpose and the impact of our relationships. The purpose must, on some level, involve healing. The impact could be anything, though it's essential to remember that it exists. Our relationships are the primary way that we teach one another, and define our reality. For its part, Chiron in Pisces has offered a thread of reality though a decade of ever-increasing human indulgence in fantasy.

As for fantasy -- we might get an abundance of that this week as first Mercury, and then Mars, form oppositions to Neptune. This is a caution against wishy-washy thinking, allowing emoting to substitute for intelligence, and failing to listen to your intuition.

Mars in particular can have a self-destructive quality in opposition to Neptune, and you may not be able to accurately calculate the risks of something you want to try. Therefore, you may need other forms of boundaries and reality check. I would repeat a caution -- emphasized several other ways by this week's astrology -- to do nothing absurd like drive a car or operate machinery under the influence of drugs or alcohol.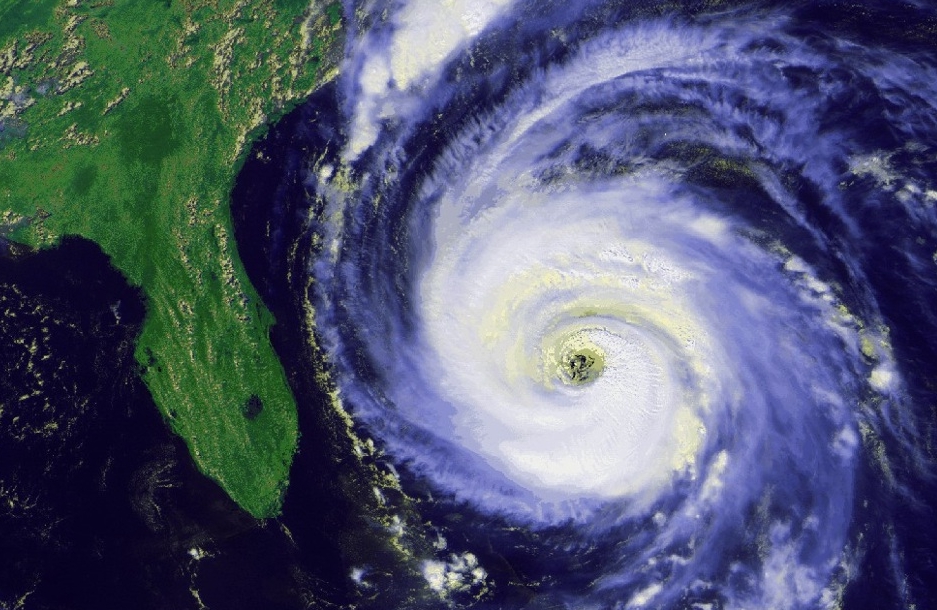 A typical hurricane takes a galaxy-like shape. The spiral seems to be a basic and recurrent form in our dimension of reality.

Back to our New Moon: it also makes an exact quincunx to Uranus and, by extension, to the Uranus-Eris conjunction. The way I've interpreted this in my horoscope columns this week (sign up for the daily here) is if you are resolutely yourself, you'll invoke an unusual power of transformation.

Unexpected developments and encounters are likely to happen in any event, and it will help not to cling to your expectations. The less you cling, the more gently they will be removed, as the keynote of any potent Uranus aspect is to 'expect the unexpected'. That's another way of saying: proceed with an open mind. Finally, the New Moon makes square aspects to many points in late Sagittarius. By many, I mean that the New Moon is in close proximity to the Galactic Core, which offers a daunting image of the mundane life described by Virgo contrasted with the cosmic-level of experience described by Sagittarius.

The New Moon also forms a square to Pholus (pressurized release; small cause, big effects), to a hypothetical called Cupido (groups, families and gatherings), Achilles (false lack of confidence), Quaoar (family of origin; personal creation myth), and Orius (the long arc of justice).

Taken together, we seem to be looking at something describing conditions within the family of humanity. Yes, there are plenty of diverse conditions, though some keep showing up over and over again, wherever you might look.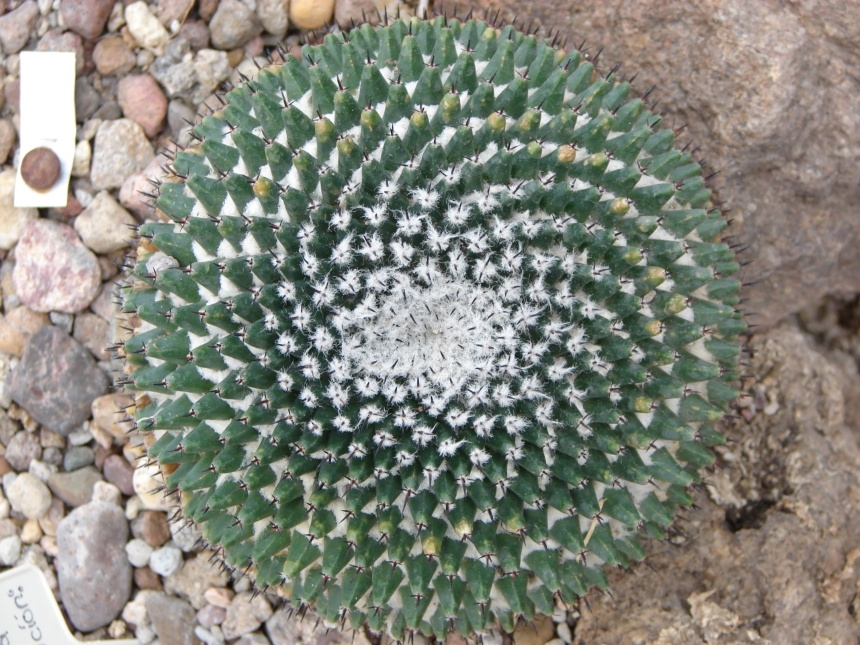 Another naturally appearing spiral, this time in the form of a cactus in Mexico. Photo by

David de la Luz

.

Despite all our seeming differences, and the exploiting of those differences for purposes of marketing, politics or projecting one's inner conflict onto society, this is ALL a game, and a toxic one.

False debates rage on and on as humanity gradually forgets not just its origins (to the extent that it might meekly remember) but also any sense or experience of common ground.

Many recent events have served to remind us about our commonality, or to put the world in situations where we actually see that it's all about us -- and there's nobody here but us.

The New Moon's square to the Galactic Core and its many attendants, coupled with the opposition to Chiron and aspect to Uranus, is indeed a tense scenario. It might feel like the extreme discomfort one experiences prior to admitting the truth of something that's been nagging for years or longer.

One potential scenario is that the spiritual questions described by aspects to points in Sagittarius manifest as personal questions, issues or encounters in the more easily accessible realm of Chiron. If that's true, the question then becomes: how do you handle people when they offend you? How do you handle boundary breaches? When you are hurting and someone else is hurting too, how then do you proceed?

And do you exploit the differences you experience with others -- that is, do you dwell on the otherness -- or do you explore what you share in common? Can you even see and feel it?

These and other ideas may arise in your field of reality this week. Your horoscopes are below; I am planning to be with you Tuesday for another edition of Planet Waves FM.

With love,



September Monthly Horoscopes and Publishing Schedule Notes



Your extended monthly horoscopes for September were published on Thursday, Aug. 24. We published your extended monthly horoscopes for August on Thursday, July 27. Your Moonshine Horoscopes for the Aquarius Full Moon were published on Thursday, Aug. 3. Please note: we normally publish the extended monthly horoscope on the first Friday after the Sun has entered a new sign. Aries (March 20-April 19) -- Notice whether relationship partners are caught in a past issue or scenario, without necessarily recognizing it. If so, gently ask them what is happening and call them to the present. You might also recall what was going on in your life one month ago, around the time of the infamous total solar eclipse. There's something here about completing the transition that you were involved in at the time, and which you might have forgotten, had it not been for the reminder coming from a partner or collaborator, even if indirect. Take this opportunity to do a review of the events leading up to the eclipse, which was on Aug. 21, and those in the weeks immediately following. One thing to watch is your balance between work and recreation. Lately, the planets are gathering in the angle of your chart associated with work and daily effort. You may need to ease off on that a bit, and nourish some of the other parts of your soul. Taurus (April 19-May 20) -- This is a productive and creative time in your life, though you may feel like you've gone off the deep end and that there is no coming back. That's not exactly true, though why you might feel this way is clear from both your solar chart and what you're experiencing. As the Virgo New Moon approaches (exact Wednesday, Sept. 20), there are certain tasks or projects that you can bring to a close, which will help consolidate your commitments and simplify your schedule. The equinox a few days later will further assist you in this process. Once you get things down to the essentials, it will help if you take a break from accepting new projects for a while, until you're well rested from the impressive tasks you've taken on. Remember, too, that what you do is not just about your body and your schedule, but rather your creative output. That's a synonym for mental and emotional processing and output. Next chance you get, give your mind a rest. Gemini (May 20-June 21) -- From the look of your solar chart, there seems to be some stress in your household or family situation. The Moon's conjunction to Mars and Mercury on Monday will make things seem worse than they are. Don't get emotionally involved where you don't have to. That may be difficult, and you might literally need to end the phone call or go out for a walk. Wednesday's New Moon in Virgo will help clear the air, and give you some forward momentum. Yet you still may feel a bit mired until the Sun reaches Libra on Friday. The Sun's presence in an air sign will give you just that -- some room to breathe and stretch out. At that point you'll see the benefit of taking some real space for yourself. You need a break from your home being a gathering spot of any kind for others, which may entail doing some space clearing, some extra cleaning and directing friends and relatives elsewhere. Cancer (June 21-July 22) -- It's not easy to take care of oneself on the planet at this time. We have finally succumbed to the convenience of all these labor-saving devices, to which we are now nearly total slaves. The last few days approaching the New Moon (on Wednesday) and the equinox (on Friday) come with many invitations to disengage, as best you can. The New Moon will encourage you to wrap up a phase of business that extends back to midsummer, and when autumn begins on Wednesday, you will be feeling the nesting instinct good and strong. The Sun enters the angle of your chart associated with your home and personal space in a conjunction to Vesta, the goddess of the hearth. That's a bold symbol, and a direct invitation to be in your home, and to claim it as your own. You need some peace and quiet, and to be in the company only of the people you choose -- so choose well. Leo (July 22-Aug. 23) -- It's been about one month since the solar eclipse in your sign. This event represented a significant mile marker in your life, though the theme of the world right now is inundation. It's easy to forget these things, and to return to prior patterns, even if they are outmoded. Your astrology this week is reminding you to keep the commitments that you made to yourself. That will start with remembering what they were, so take the time to do that. While the effects of a new phase of life can take a while to set in, an eclipse in your sign is powerful enough to make an actual difference, and to correspond with some immediate progress. When the New Moon sweeps through the neighborhood midweek, you'll be reminded of this fact. And when the season turns two days later, you're likely to feel the surge of energy and confidence that arrives when the Sun enters a cardinal sign. Virgo (Aug. 23-Sep. 22) -- With Mercury, Mars and the Sun moving through your birth sign, and the New Moon approaching, you're likely to be feeling the heat. That might be in the form of life being busier than even you are comfortable with, though with the lurking pressure to get it all done. Here is a clue. You only have to get certain things done -- not everything. Be selective; use boundaries such as time and money, and consider your priorities from a spiritual perspective. Then do the most important things first, one at a time, and the others will follow in the momentum that you create. Wednesday's New Moon may come with some unexpected and potentially positive financial news, though you will want to review offers, contracts, and tax documents carefully. If a partner is involved, make sure they understand the scenario and have a voice in making any decisions, which can wait until after the Sun changes signs on Friday. Libra (Sep. 22-Oct. 23) -- Many planets are working their way through your 12th solar house, Virgo, which is like having an entire lane of traffic hidden in the blind spot of a mirror. There's all this activity; you just cannot see it; it's buzzing away somewhere in a dimension off to the side. But you can sense it: at odd hours, at 4 am if you wake up, as lurking anxiety or as some sense that your true feelings have gone missing. The forthcoming New Moon in Virgo may first amplify the effect, then create a release, like a hormonal shift. The thing to do with this astrology is to pay attention to the usually veiled aspects of your life, such as the dreamtime, your imagination, your subtle senses and where your mind wanders when you're daydreaming. These are not idle thoughts: they contain energy and information, and at the moment, it's coming on in a strong, if sublime, kind of way. Take notes, because this stuff easily slips back to where it came from. Scorpio (Oct. 23-Nov. 22) -- It's essential that you conduct a review of your business, professional or career plan, and assess what has developed over the past month. A close collaborator's point of view is essential; and in the absence of one, a personal partner who may have a stake in your success or a valuable opinion. There needs to be an airing out of all the details of the projects in question, and an assessment of the story arc. Plenty has changed since mid-August, and you want to plot the orbit of those movements and developments. You have lavish opportunities to develop your plans, and some public or client base that's eager to hear from you -- particularly if you get your message right. So, consider all of this, and put your imagination to use conjuring up what might be or become. Consider that over the next week or so, the theme of your chart will shift to the theme of "feed the people." Sagittarius (Nov. 22-Dec. 22) -- Beware of the toxic influences of others, particularly anyone who attempts to threaten your integrity. You are a person with a mission, striving not just for an agenda or an accomplishment but to take your game up to a whole new level. You possess a wide diversity of skills that mean something as individual entities, but mean even more when you multiply them by one another. Be aware that your process of aspiration (it's a process, and also a journey) may stir up certain insecurities implanted in you by your family. You may get to that point where you have to choose between worrying or any other form of anxiety, and your substantial drive to get the job done. If, for example, you express your power in some way, and feel a stab of insecurity, you will have to decide what to do, right in that moment. What you can learn here is how not to be a slave to someone else's fears. Capricorn (Dec. 22-Jan. 20) -- You tend to make spiritual questions more complicated than they are. Is enlightenment or liberation attained through studying thick, dusty, ancient texts, or by following self-improvement techniques to the letter? Or do you finally get down to the "love or fear" question? In our society, so obsessed by allegedly improving everything all the time, we usually lose our grasp on how simple the very basic elements of life really are. To be spiritually connected is to be kind, respectful and, above all, of service to a world in crisis and in pain. That's not a requirement for 'success' in the way we usually think of it, though for you, an intentionally helpful approach is essential to your peace of mind. In a few days, the Sun will cross the achievement and reputation of angle of your chart; and the question is not just what do you want to accomplish, but why, and for whom? Aquarius (Jan. 20-Feb. 19) -- The message of your astrology for the foreseeable future is unraveling all those automatic, pre-programmed patterns that you've been practicing since way back when you were a fetus. At the moment, the spotlight is shining on the ways you negotiate any agreement where there are shared resources, such as money, sex or the material exchanged in an intimate relationship. You must reckon with the fact that your opinions, your actions and the style in which you express them have an influence on your mutually shared environment. And, in turn, your environment has an influence on you. Your emotions multiply in the context of your relationships. So does your karma. So you have to decide what, more or less exactly, you want. Where are you going to make your investments? What is the purpose of your shared enterprises? As the Grateful Dead used to sing, "If you plant ice, you're gonna harvest wind." You can also plant sunflowers, zucchini, hemp or quinoa. Pisces (Feb. 19-March 20) -- This week, the Virgo Sun forms an opposition to Chiron in your sign: the last of seven such events going back to 2011. Soon, Chiron leaves Pisces and enters Aries. What you have is a rare opportunity to make a study and review of your relationships since the Chiron in Pisces era began at the beginning of the decade. Much has changed, evolved and developed, all of it starting with your relationship to yourself. Chiron has been urging you to thread the needle of your own growth process, and to place that priority an order of magnitude above your personal relationships. Some teachers say that "relationships are everything," though, if that's true, it's only because they point you back to yourself. Under the influence of Chiron, you are working directly with an inner source, to which all outer experiences and encounters must ultimately answer. This week brings a kind of final exam.

---