New York, March 13, 2017 | Read on Web

Dear Friend of Planet Waves:

I'm sending this letter to all of our lists today. If you're already a subscriber, thank you for making Planet Waves possible. We do what we do without advertising or corporate sponsorship. We've been supported by our readers since 2002. Response to our current membership drive has been amazing -- the best ever. (Here is yesterday's letter, about how astrology can help the time crisis.) 

Thank you for making all of our lives easier here, which we will pass along to you in the form of improved service.

This is our Monday Morning letter. It's what we send to our subscribers to help you get your week started off right. In this letter we include my weekly horoscope (on Thursdays we send you a longer article and one of the monthly horoscopes).

This is an extraordinary week. There are two conjunctions, both distinctive, though on Friday we experience the extremely rare conjunction of Uranus and Eris. That began last year; with outer planets, there are usually three meetings (a visual illusion related to the Earth's orbit of the Sun). Friday is the third and last Uranus-Eris meeting; the two begin to separate and will not form another conjunction until April 28, 2106.

First, a comment about Tuesday's alignment of the Sun, Pallas and Chiron in Pisces. This is rare and beautiful for a few reasons. For Pallas, the goddess of strategy, wisdom and protection, it's the last conjunction to Chiron in Pisces. Chiron is associated with healing, with standing apart, and with the long struggle to focus one's strength.

On Tuesday, the Sun aligns with these two points, which is saying: pay attention to this! It's a peak moment for Chiron in Pisces, now in its last full year. This grouping says that unusual wisdom is available, which can help you heal what ails you, be it physical, spiritual or both. Astrology describes what's available, and this most certainly is.

How do you use this? I recommend knowing what situations you want to work out, problems you want to solve, or things you want to accomplish. First, get clear about that. Set your agenda -- and then ask for help. Then, listen. Pay attention to the flow of events, particularly who you meet. This aspect, highlighted by the Sun, is a useful utility, with a bold dash of creativity. 

As I describe on the current Planet Waves TV, Pallas and Chiron provide different facets of the same basic equation, which in part involves gender. Pallas is female, which accentuates the masculine, and Chiron is male, accentuating the feminine. They work brilliantly together. Open up and let it flow.

Now for the main event -- one of the stand-out aspects of our lifetimes. That's the third and final alignment of Uranus and Eris for this cycle. This happened last through 1927 and 1928. Then it didn't happen again until June 8, 2016, then Sept. 25, 2016, and then this Friday. As mentioned, these events come in little clusters of three for every cycle. The next one happens in 2106, so this is special.

Uranus conjunct Eris is what you might think of as what time it is, in the grand scheme of things. This conjunction describes all the chaos and potential of our times. It's one of those rare moments of everything coming to a head, and it opens the door to many, many other events that are about to flow.

Pay attention to what happens in these very days. Do your best to step outside of your routines and see the world from a new point of view. Let yourself imagine the possibilities, for you and for all of us.

The same energy that's stirring the pot and shaking up the whole world is also describing where you might fit into the process of change. The key to accessing all of this potential is through your self-concept. How you think of yourself sets the limits, or removes the limits, on your potential.

Here's a quotation from A Course in Miracles that I keep close by at all times. It's from a chapter in the textbook called "The Purpose of Time." The central message is that time is here to help us figure out who we are, and discover our true purpose in the world at this time. It's worth meditating on for a few months: 
There is a deep responsibility you owe yourself, and one which you must learn to remember all the time. The lesson will seem hard at first, but you will learn to love it when you realize that it is true and constitutes a tribute to your power. You who have sought and found littleness, remember this: Every decision which you make stems from what you think you are and represents the value that you put upon yourself. Believe the little can content you, and by limiting yourself, you will not be satisfied. For your function is not little, and it is only by finding your function and fulfilling it that you can escape from littleness.
On that note, I will leave you with your readings for the week, which put this week's two conjunctions into context for your Sun sign and rising sign. If you love astrology, I suggest you find out your rising sign (also called your ascendant) and check out those readings -- whether here, or in a publication like The Book of Your Life.

If you're not already a member, please take part in our subscription drive. Here are some fun options.

With love,



PS -- Since we have such excellent momentum, I have set a fundraising goal of an additional $25,000 for this drive. It would not take many renewals to do that -- just 250 or so. If we can reach that goal, I can pay some bills, solve some technical problems and have a cushion left over. Please join with me to make that happen. Thank you. Here are your membership options. You may write to me if you want to become a Galaxy Pass holder.

PPS -- If you're already a member or subscriber and would like to make a donation, here's a link where you may do that. Thank you.
---
Planet Waves (ISSN 1933-9135) is published each Monday morning and Tuesday and Thursday evening in Kingston, New York, by Planet Waves, Inc. Core Community membership: $197/year. Editor and Publisher: Eric Francis Coppolino. Web Developer: Anatoly Ryzhenko. Astrology Editor: Amanda Painter. Astrology Fact Checker: Len Wallick. Copy Editor and Fact Checker: Jessica Keet. Special Project Designer: Lizanne Webb. Eric's Assistant: Ellen Dockery. Client Services: Amy Elliott. Media Consultant: Andrew Ellis Marshall McLuhan. Music Director: Daniel Sternstein. Bass and Drums: Daniel Grimsland. Additional Research, Writing and Opinions: Amy Jacobs, Cindy Ragusa and Carol van Strum.

Monday Morning Horoscope for March 13, 2017 | By Eric Francis Coppolino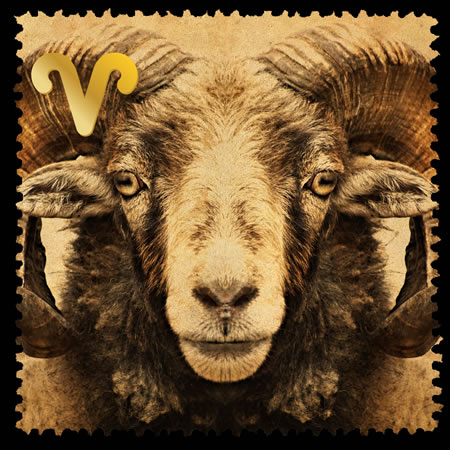 Aries (March 20-April 19) -- Events this week can revolutionize your life. But you must stay in the present to get the benefits. Most of humanity navigates by staring into the rearview mirror, by false hope, or by worry. You must look at your actual surroundings and your environment now, and size up what you see, hear and feel. This is more challenging than you might imagine. You'll thrive by doing so. Astrology tells us that we're in a moment like no other, and the most electrifying event in the sky -- the rare Uranus-Eris conjunction, exact Friday -- is happening right in your sign. If you're experiencing this as a crisis, find the calm place within your center, and the information you need is right there. If you're struggling, devoting yourself to healing as your first priority will help you. If you're curious, thriving or feeling that itch to live, be bold and greet the world with an open heart.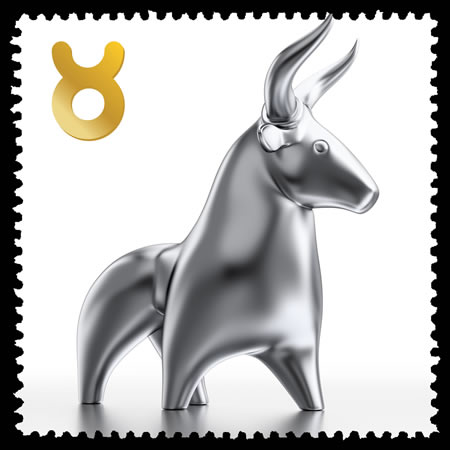 Taurus (April 19-May 20) -- Mars is now in your sign, which signifies strength, passion and integrity. Because we're talking about Taurus, you're being given cosmic consent to express yourself more openly. So much is happening in the depths of your heart and soul; and though it's all deeply personal, you're yearning for expression. This is not merely about words and pictures. Do something with your body: go to the top of a mountain, explore someplace unfamiliar, eat the food you love, and connect with the people you love. This is a reminder to scrap your weight-loss plan, set aside a time-consuming obligation, and live like it really matters. One esoteric fact is that Mars is now crossing over the discovery degree of Chiron. This is a reminder to express your individuality, and to remember that there's deep healing in seeking the pleasure that you want.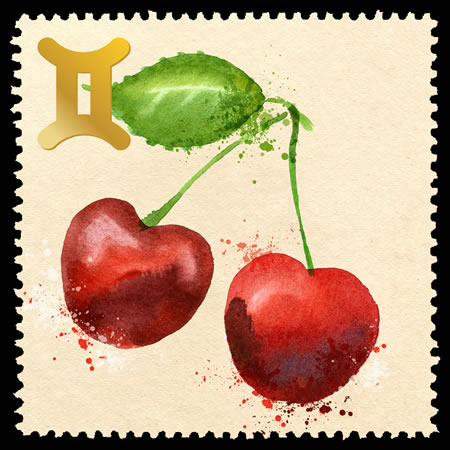 Gemini (May 20-June 21) -- Mercury, your witty, gleaming, curious planet, enters Aries today, the sign where you meet the public. Other rather stunning activity is happening there as well. Spend as much time out of the house as possible. Introduce yourself to anyone you're even vaguely curious about. You will meet some interesting people this week -- people who may have a profound influence on your future. This will be especially true in group social situations. Remember one thing at all times: pay attention to who you're talking to. Listen to what they say. Watch their face when they speak. Understand where they're coming from, from a professional and personal standpoint. The connections run far and wide this week, and you're not more than one degree of separation from anyone you want to meet. The only thing between you and connecting is that rarified state of being known as mindfulness.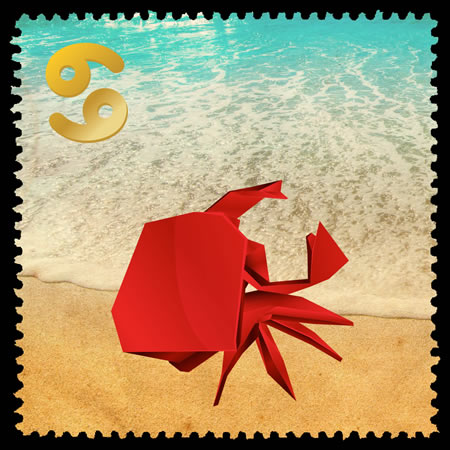 Cancer (June 21-July 22) -- By all indications, you're feeling good about yourself. You feel like you belong on the planet, and like you're in your element. This will be true at home or wherever your travels may take you. In these moments, your life goes well -- and your future has a way of opening up before your eyes. You do indeed have a future, and it's more beautiful, creative and more lavishly interesting than you've imagined any time recently. If you're going to work with a plan, let it be the kind that comes to you rather than the kind you cobble together. You can trust the flow of events; and the more trusting you are, and the less you worry, the better your life will flow. Your life story is indeed written in the Sun, the Moon and the stars, and right now, they are all shining on you. Walk in the light.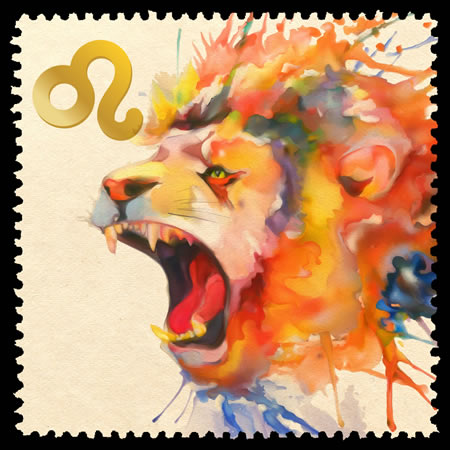 Leo (July 22-Aug. 23) -- This is the week to unravel any financial problems that you may be having: partnership matters, tax issues, banking questions, or anything involving investments. You can get to the bottom of the issue; you can get the facts you need to make some important decisions; and you can get the cooperation that you need. You, however, must take the leading role in all of this. You must set the goals and objectives, and know the outcome you want. You must trust your instincts, your intuition and, most of all, the facts of the situation. Where any matter of finances is in question, you want the hard numbers, not just approximations. You want to use multi-year comparisons. And remember that in a situation where sex and money are mixed, the financial questions must be attended to first. This is a top level of psychic hygiene. Honoring money is a matter of respect. Hold yourself and everyone else to that standard. Do not blink or retreat.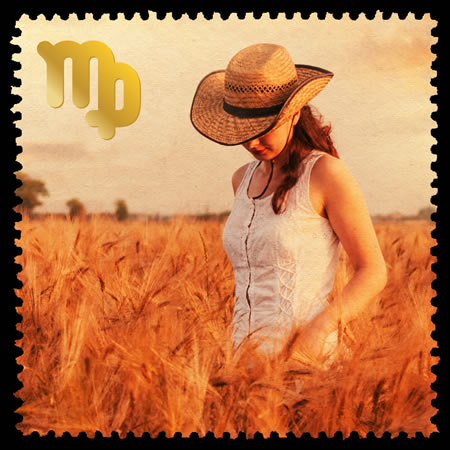 Virgo (Aug. 23-Sep. 22) -- It's interesting how astrology charts often give the same theme over and over again -- and for Virgo, as with many of the signs this week, finance and financial strategy come up boldly. Your solar chart is clear that you have all the resources you need, and that anything you lack, you can acquire. The thing to remember is that you don't have to go it alone. If you have a clear, workable and realistic plan, others will collaborate with you on your goals. Included with this is a clear description of what you want, or what you're trying to accomplish, and why. But don't project this outside of yourself: you, personally, have the resources you need, particularly if we count as one of them your ability to conduct a sane, rational and respectful conversation. Being good with money is part of your karma. You're a fair-minded and economical person, and you can afford to take some modest risks.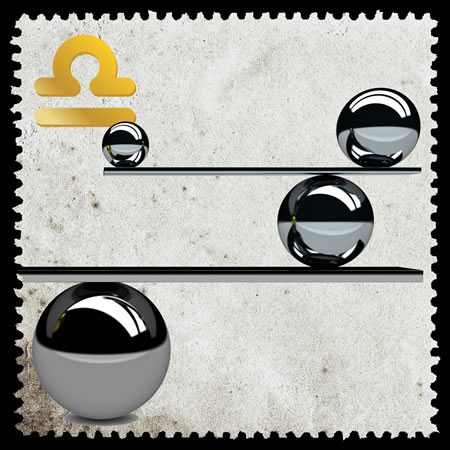 Libra (Sep. 22-Oct. 23) -- This week begins with a conjunction between Jupiter and the Moon, which is setting things off in the right direction. Keep a positive attitude and maintain your sense of perspective at all times. That's to say, know what matters and why; and know what matters less, or not at all, and why. The week concludes with the final conjunction of Uranus and Eris, in your opposite sign Aries. Events in your opposite sign influence relationships, and they also describe the total environment that surrounds you. And this environment is electrified, it's revolutionary and it's inviting you to participate directly in the changes and evolutionary process that the world is going through. No matter how strange, radical, interesting or ordinary your ideas may be, there is a place for you. Proceed with courage and a plan that you're not afraid to throw out the moment you have a better one.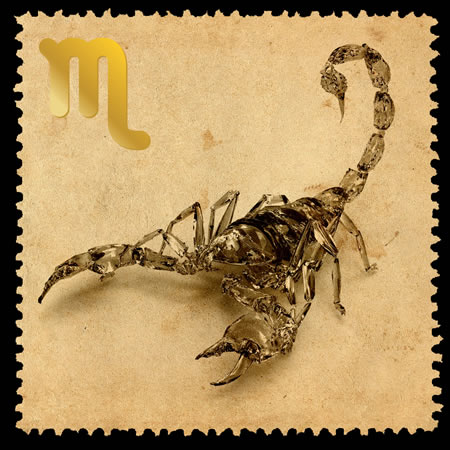 Scorpio (Oct. 23-Nov. 22) -- Mars in your opposite sign Taurus is saying that the world is ready to meet you on your own terms. Or perhaps that would be better described as: you're meeting people you can relate to, and who have some values common to your own. You're looking into a kind of mirror under this astrology -- one that reflects visuals, and emotions, and intentions. If you don't like what you're experiencing, change your mind and find a new level of vibration. Mars is the planet of desire, and under this astrology, you're being summoned to be honest about what you want. If you experience even a trace of guilt, offer that up to healing -- and proceed on the track of desire. Guilt is a problem, but it's also a reminder that you need to go deeper and resolve something. For example, ask yourself what you're feeling resentful about. You're entitled to desire, if you remember that desire in itself is not a guarantee of gaining anything -- just a physical clue that you might get it.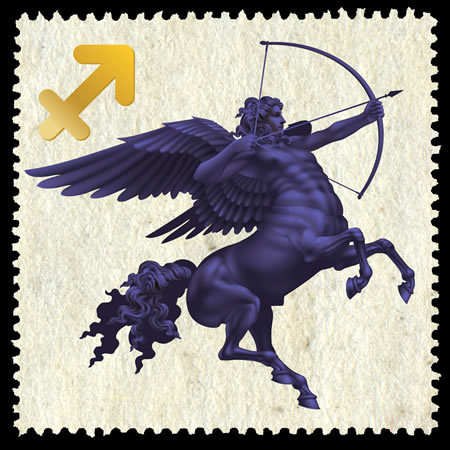 Sagittarius (Nov. 22-Dec. 22) -- One thing that's never written about Sagittarius is the depth of your emotional sensitivity. The brash and bold qualities of your sign cover up this fact, though they're also a defense against it. You're a visitor from a galaxy far, far away -- though here on Earth, it helps to be a little vulnerable. This is the prerequisite for trust of any kind. Trust is the basis of relationships. And you must trust, in order to determine whether someone is trustworthy. You're the one who has to ante up first, though. You must extend your goodwill, and then see how others respond. In any event, one thing I see in your charts is that a long-entangled emotional problem is working itself out. Yes, you've done this before, and you've only had partial results. Now you have the wisdom and the means to resolve this issue. But more important than anything, you are ready.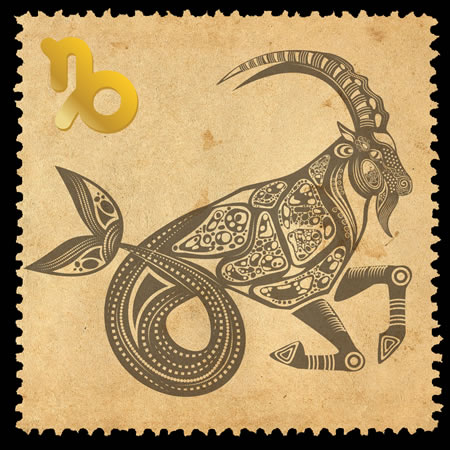 Capricorn (Dec. 22-Jan. 20) -- You're not really as conservative as you think. It's true that on one level, Capricorn is all about tradition and propriety and integrity. And then there's that part of you that wants to blow the world and its stuffy ways to bits. That's about where we find you right now. You'll feel a lot better if you stop worrying about what people think of you. Stop worrying about your image. It's not that these things don't matter, so much as that they're always based on false perceptions, and trying to win the approval of mommy and daddy. Forget it. You're an adult now, and their opinions not only don't matter; worrying about them is like tying your shoelaces together and calling yourself well dressed. Every time you start worrying what someone will think, remind yourself to stop, and proceed like you're the luckiest person in the world. You may well be.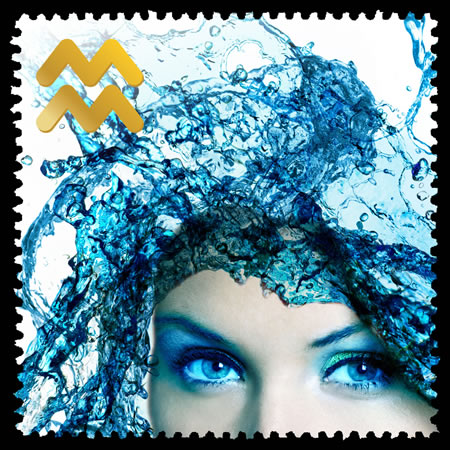 Aquarius (Jan. 20-Feb. 19) -- It's not what you have, it's what you do with it. This works for many things, but especially your financial resources. You must use those resources strategically. That's to say, prioritize. Know what to pay first; purchase what you need before you purchase what you want; and as Peter Gabriel said, you have to know your plastic from your cash. Your solar chart reveals a high likelihood that, if you use your mind and your full-spectrum intelligence, you can not only solve some problems related to money, you can begin a new positive cycle and begin to rebuild your wealth. Yet you must allow no rosy-colored thinking to get in your way. Don't allow yourself the supposed luxury of hopes and wishes. Be real, be realistic and focus on what is important. Yes, you've made some mistakes in the past. You don't have to make them again; you can in fact learn from history, and learn well.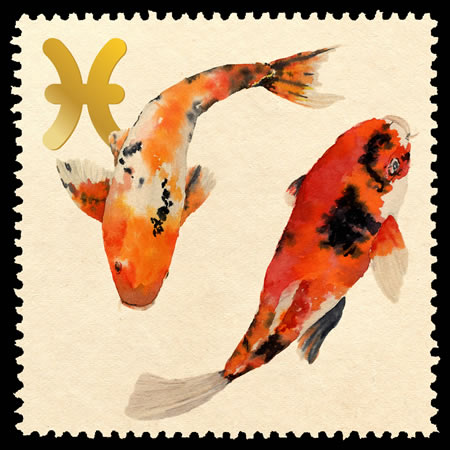 Pisces (Feb. 19-March 20) -- On Tuesday, there's an exact alignment of three points in your sign: Chiron, Pallas Athene and the Sun. This combines the healing gifts of Chiron with the wisdom of Pallas and the warmth and energy of the Sun. Or, said another way, you have some extra blessing when it comes to expressing yourself just as who you are. You can consider yourself free to be the person who you are inside. This may take some courage, but don't overthink the matter. Chiron is the master of individuation, and the exception to the rule. Pallas Athene, for her part, is the master of the smooth political maneuver and the minimalistic but clever strategy. The Sun grants charm and charisma, especially when it's in your sign. This is another way of saying you have nothing to worry about, as long as you pay attention. Also note: this is the kind of event that happens once in a lifetime. It's actually that rare -- and describes some correspondingly rare and beautiful event in your life.


---
To unsubscribe, click here. To unsubscribe from all future Planet Waves emails, please write to cs@planetwaves.net Copyright © 2017 by Planet Waves, Inc. All Rights Reserved. Other copyrights
may apply. Some images used under Fair Use or Creative Commons attribution.