New York, Dec. 5, 2016 | View as Webpage | Get Your 2017 Reading




Feds Deny Dakota Pipeline Permit; Propose New Route



Just hours before the Monday morning deadline to end the Standing Rock protests, the Army Corps of Engineers said Sunday that the federal government would not approve permits for construction of the Dakota Access Pipeline beneath a dammed section of the Missouri River.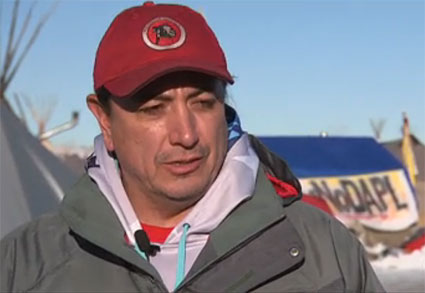 Standing Rock tribal chairman Dave Archambault II on NBC News.

Through the weekend, thousands of American military veterans arrived at the Sacred Stone camp in Cannon Ball, ND, where water protectors have been focusing national attention by blocking progress on the pipeline.

That seemed to be leading to a showdown, as North Dakota Governor Jack Dalrymple set a deadline of Monday, Dec. 5 for the camp to be vacated.

During the past four months, the camp has become a functioning city. Veterans of U.S. wars in Vietnam, Iraq and Afghanistan have been traveling to the site to serve as human shields, located between local law enforcement and indigenous activists. Presumably the paramilitary police and National Guardsmen, who have been using vicious tactics on the water protectors, would be reluctant to open fire on others who have served in uniform.

The result of the Standing Rock protest demonstrates what happens when there are real protests and public awareness is focused on an issue.

The New York Times reported that on Sunday, the Army's assistant secretary for Civil Works, Jo-Ellen Darcy, said that the decision was based on a need to consider different paths for the pipeline. [See map of the project here.]

"Although we have had continuing discussion and exchanges of new information with the Standing Rock Sioux and Dakota Access, it's clear that there's more work to do," Darcy said in a statement.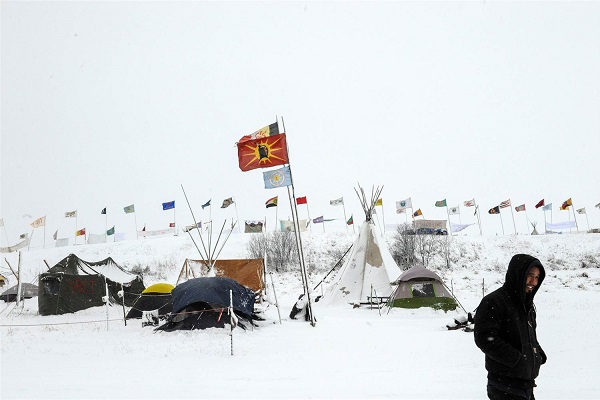 Photo of the Oceti Sakowin camp, a central base of the Standing Rock water protectors' action, by Stephanie Keith.

"The best way to complete that work responsibly and expeditiously is to explore alternate routes for the pipeline crossing."

While President-elect Donald Trump has said he supports the pipeline and would allow it to go through, Dave Archambault II, the Standing Rock Sioux chairman, claimed victory. "It's over," he said.

"I know there will be questions about the next administration, but I think it's our opportunity to educate and help" the new administration on understanding the issues. "I'm thankful that there were some leaders in the federal government who realized that something is not right even though it's legal, and heard for the first time in history American Indian issues, heard our voices, and had the courage to take the initiative and make the right decision," Archambault said in an interview with Tammy Leitner broadcast tonight by NBC News.

The Army Corps of Engineers, a lead agency for the private project, said it would study alternative routes that go around water supplies and that do not disrupt native burial grounds. Additionally, they called for a full environmental impact study, which has never been done.

More details on Tuesday's Planet Waves FM.

-- Eric Francis Coppolino

Universal Sisterhood: Venus in Aquarius



Dear Friend and Reader:

We're now firmly in December, and starting to look toward the close of this very strange year. This week, there will in any case be a touch of newness; on Wednesday, at 9:51 am EST (14:51:02 UTC), Venus enters Aquarius.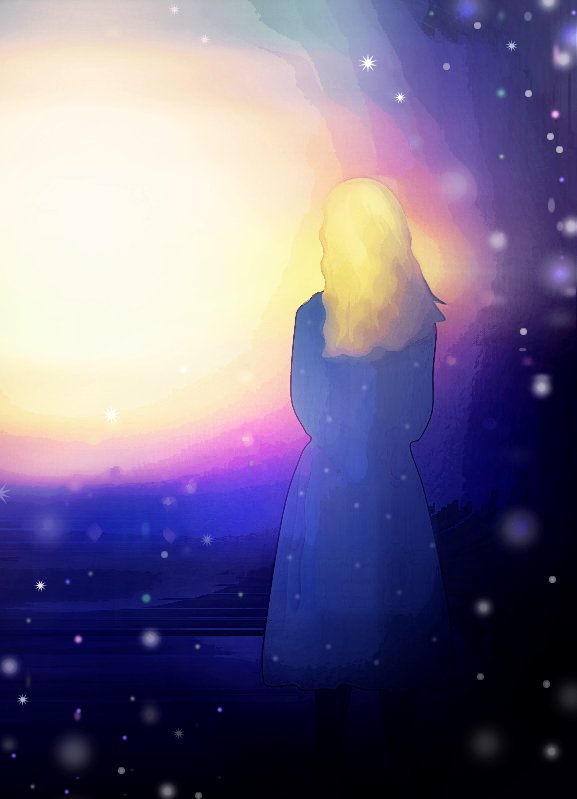 Image by Violette79.

Venus in this sign highlights the obsession our culture has with romantic (and to a certain extent filial) love.

This is blatantly clear in our storytelling as well as more overt social conditioning: we expect to find lifelong happiness in one romantic pairing, then to devote ourselves to the offspring of said pairing, and little else.

Venus in Aquarius speaks of something palpably different: the kind of love that is universal, unconditional and impartial; what the Greeks named agape. It might be called compassion, although it transcends even that.

Cultivating this form of love is empowering and liberating, because it helps break the confining narrative regarding romantic attachments.

Love has infinite capacity and applications. Of course the love shared between a couple can be wonderful and uplifting; but Venus in Aquarius says it's equally possible to live with several partners, or be single, or consider the whole planet one's beloved. Instead, Venus grants the understanding that life can take you anywhere, and potentially far beyond the usual, well-trodden paths. If you're in doubt as to your calling, set your imagination loose and see what emerges.

In addition, such love flies in the face of the Maggie Thatchers of this world, who would (and did) pronounce that "there is no such thing as society." Instead, it implies we have a duty to care for our fellow creatures because they exist; that we can, and should, help one another.

And that energy is badly needed just now.

With best wishes,



Amy Elliott
Planet Waves Client Services

Earth, Sun Align with Deep Space Point Today



Today the Earth and the Sun align with the Great Attractor, the center of our local universe. The Great Attractor, associated with the Laniakea Supercluster, a pool of subatomic particles located in deep space. It's so vast that it serves as the central feature of a cluster of 100,000 galaxies, including our own.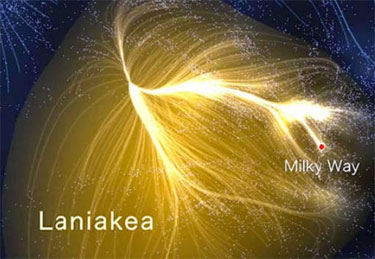 The Laniakea Supercluster of Galaxies. See a video presentation on our home in space

at this link

.

The alignment is exact at 4:21 pm EST [21:21:21 UTC] on Monday, Dec. 5. At that time, the Sun aligns in a conjunction with the Great Attractor at 14 degrees of Sagittarius and 11 arc minutes.

This happens once a year. If you're curious about Laniakea/Great Attractor, you can hear an interview with Dr. Brent Tully, one of the leading scientists studying the phenomenon, on an archived edition of Planet Waves FM.

Later in the week, the Sun aligns with Saturn in Sagittarius. This occurs at 6:51 am EST [11:51 UTC] on Saturday, Dec. 10, though it's a defining feature of the week. The Sun-Saturn conjunction can feel like psychological pressure or a struggle to express oneself. Yet the results of effort and focus go further than you might think they will.

Under this astrology it's helpful to narrow your focus to certain specific goals that you work toward. Under Saturn's influence in Sagittarius, it will help to question your assumptions and beliefs rather than to accept them or let them go unnoticed.

More on Tuesday's edition of Planet Waves FM.

-- Eric Francis Coppolino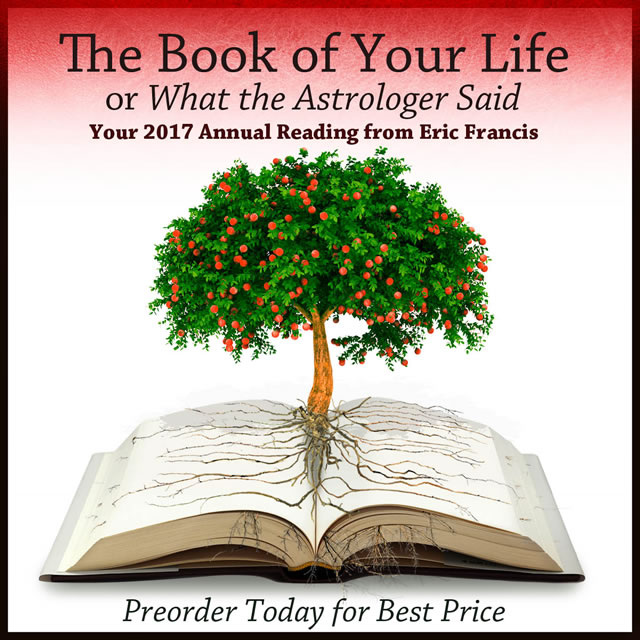 Your Monthly Horoscopes -- and our Publishing Schedule Notes



Your extended monthly horoscope for December was published on Wednesday, Nov. 23. We published your extended monthly horoscope for November on Thursday, Oct. 27. We published the Moonshine horoscope for the Scorpio New Moon, by Len Wallick, on Thursday, Nov. 3. Your Moonshine horoscope for the Aries Full Moon was published Thursday, Oct. 13. Please note: we normally publish the extended monthly horoscope on the first Friday after the Sun has entered a new sign.



Monday Morning Horoscope for Dec. 5, 2016 | By Eric Francis Coppolino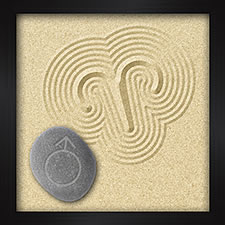 Aries (March 20-April 19) -- Belief is useful to the degree that it's flexible. It's even more useful if it's acknowledged for what it is: a notion of what might be true. More often, belief is like a shield against truth, or the inconvenience of having to find out. This week, make no compromises in this regard; play no games with yourself or with others. You're likely to encounter information that challenges what you believe, and this is an opportunity to make some adjustments. Be willing to discard what you discover not to be true. Be willing to embrace the new reality that you face. If it seems that precious ideas are being taken from you, or like your bubble is being burst, stand back from the process and open your mind to learning. You are growing much faster than your present beliefs can contain, and you therefore need to expand your mind to embrace who you are becoming.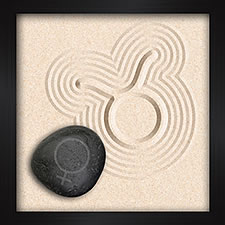 Taurus (April 19-May 20) -- You're not being asked to make any unreasonable compromises. The more you resist, though, the less reasonable they will seem. At the same time, your astrology is all about your taking leadership. Your chart is unusual in that your idea of taking charge has a collective or group approach. You will still need to set a clear example, which is one of cooperation and of listening. Let other people provide you with their ideas and their input, and then craft an original response based on what you've learned -- and on your own best judgment. In a real sense, whenever you're in charge, you answer to 'the people', though the people don't always understand the necessities you or your organization face. So keep the conversation going; keep the floor open to comments; and remember that nothing you decide will be popular with every last person. Take the word of naysayers with a sprinkle of salt.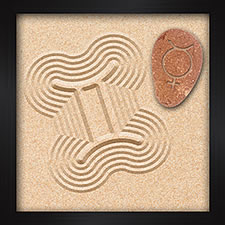 Gemini (May 20-June 21) -- In the realm of sexuality, too much emphasis is placed on power and pain. Too little is placed on communication, pleasure and healing. You have the ability to shift the conversation toward loving, creative ideas. You can set the agenda; though if I may give you a clue, here's how it will feel when you do: like you're venturing into taboo territory -- and that's because you are. It's perfectly acceptable to cast relationships and sexuality in terms of victimization. Where people tend to panic is when things get sensitive, and where the only valid path involves honesty. You get to lead the way. In any discussion requiring two or more people to open up, be the one to speak your heart and soul. Take the risk of vulnerability. Admit your desire. Admit what you need. Offer your assistance in any form that you can give it. One such place would be your willingness to let go of jealousy as a form of gospel truth.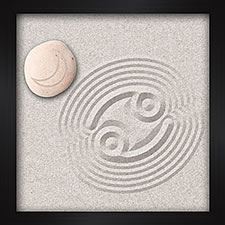 Cancer (June 21-July 22) -- Lately you're in the role of getting people together. This is the proverbial herding of cats; of building consensus; of getting people to agree that there is such a thing as the common good. Hey, someone has to do it. Remember, the idea that we all might share some common needs is not agreeable to everyone. Sometimes one person will try to block a plan that benefits many others, for no good reason. Here is where you'll need to be a master politician. The chances are, anyone who objects to a plan wants more input. Therefore, listen and incorporate their ideas, but only as relevant. Focus on the positive; keep your emphasis on listening; make sure you know what is truly necessary, and gently guide the outcome in that direction. Remember that you can always use power where persuasion won't work, though it would be better to avoid that. Coffee and sandwiches work better.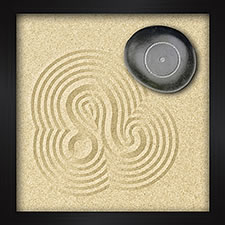 Leo (July 22-Aug. 23) -- If you want to have fun, then you must be willing to push your boundaries and take some personal risks. Don't worry about your dignity. Go out with your hair a mess and notice how warmly people respond to you. You don't always have to be seen as someone who has everything together all the time. Your astrology is suggesting that you hang a little loose, and give yourself permission to do what might not please the abundant parental figures that populate the world. Speaking of: who is playing that role in your life? Who, in your mind, might be concerned if you have 'too much' fun, or get friskier than usual? Check your relationship agreements carefully. Remember that if you have to ask permission, you're not relating to other people as adults, nor are they to you. The deeper theme of your project of having more fun than usual is about establishing level ground with the people who surround you.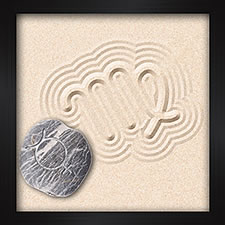 Virgo (Aug. 23-Sep. 22) -- You have an opportunity to have one of those delicious conversations wherein you bare all and discover who you are in the process. In the midst of such an experience, the inner game is: don't hold back. Go toward what you might be reluctant to say; rather than running from what might be embarrassing, try going toward it. The deeper truths and the greater pleasures are concealed right behind that veil. There is unusual satisfaction in standing in your truth. I don't mean the truth of being right, but rather that of being who you are; of owning what you feel. Those close to you will either respond in kind, or they will be frightened. On the long journey to personhood, you will be dealing with those two options fairly regularly. You are, in truth, doing people a service by opening up and being real, as this is a powerful example to set. But don't do it for them -- do it for yourself.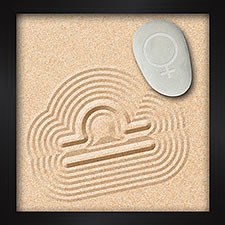 Libra (Sep. 22-Oct. 23) -- You may find it challenging to say what you want to say. A few things may be happening, one of which is that you're having some difficulty putting your message into words. You might feel it's too large or encompassing to communicate accurately or meaningfully. Consider that you won't ever get it 'perfect', and that you don't need to. You mainly need to capture the spirit of what you feel and relay it as best you can. Then guide the conversation onward, even if it takes several days or a week to get there. You're working your way through some layers, down toward something that resembles a core truth. Rather than being some concept or abstract idea, this is about you discovering who you are in the process of trying to describe who you are. Follow your feelings toward that core inner truth rather than your words. It's true that words count, but not as much as what you're feeling.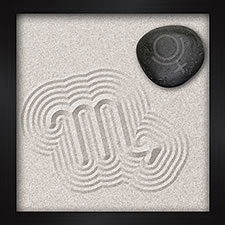 Scorpio (Oct. 23-Nov. 22) -- It will help if you take a diplomatic approach to family or household issues. You'll save yourself grief, time and effort if you sidestep any contention or controversy, and avoid provoking it as best you can. The fuss leads nowhere, and you have it in you to take a clear-headed approach to the question. The thing to remember is that you're not a child. This is something that it would help all people to remember all the time, as most negative reactions come from the perspective of being powerless (like a child). Remember that people value your presence in their lives for a reason. Keep that reason in mind, and quietly, subtly, use it as leverage. If you're going to explain to anyone why something is in their best interests, only do that once. Anyone who doesn't get it the first time needs to be approached differently.



A Gift for You -- and Your 2016-17 Sagittarius Reading
"It's like Eric was talking directly to me. Everything he said is what has been happening. The last year has been a tremendous challenge in pretty much all areas of my life, but the birthday reading gives me hope that I really am on the right track. Thank you for such a great birthday reading Eric! Longtime Planet Waves fan."
-- S.R.
Dear Friend and Reader:  
As we enter the last month of 2016, it would be understandable if you feel like you've been put through the wringer. It's been quite a year on the global stage. Hopefully you've had some satisfying accomplishments, points of growth and personal joys to celebrate and learn from along the way.  
To help you take stock of your individual journey these last 12 months, I'm inviting you to
listen (or re-listen) to your birthday reading from last year
, as a gift from Planet Waves.  
Check Eric's accuracy, refresh your memory and position yourself to fine-tune your trajectory. Then
pre-order your 2016-17 Sagittarius Birthday Reading
.
The current price is still only $19.97 for two segments of nuanced, yet accessible, audio astrology and a vibrant, intuitive tarot reading -- but it will be increasing
.  
"I'm looking forward to the Sag birthday reading as well as the annual. I always appreciate your advice and unique point of view."
-- Josh
Note that as Josh indicates in his comment above,
Eric strives to make the birthday readings and the Planet Waves annual edition distinctly different readings
. This means that people with birthdays or rising signs this time of year get experiences of a breadth and depth equal to that of the signs in other seasons.  
This reading works for Sagittarius Sun, Moon and rising folks,
and makes an amazing gift
.
You may pre-order it here
.
Yours & truly,

Amanda Painter
Planet Waves Astrology Editor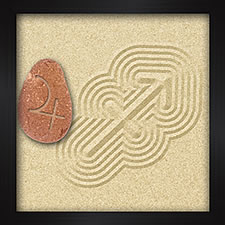 Sagittarius (Nov. 22-Dec. 22) -- Be conscious of where you direct your energy. Your words and your ideas have more impact than you may imagine. Resist the temptation to argue on your own behalf, especially if you know you're right. In that case, let the power of truth do the work for you. You might say, "I don't think you're correct," or, "Let's take a deeper look at the facts," though that's not quite arguing. Stay in control at all times. Your vibes are more persuasive and have more impact than your words or your ideas at this particular point, and that's very persuasive indeed. Given that, you might take up the causes of those who don't have your voice or your power. This can include in your intimate relationships, where you recognize subtle (or not-so-subtle) injustices and speak up on behalf of the underdog. Take the occasion to notice any way you might be being unfair to others and correct that first.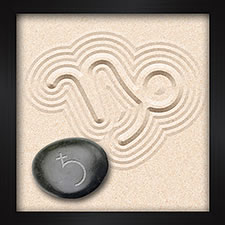 Capricorn (Dec. 22-Jan. 20) -- You would be wise to address the notion that you must be pure, or perceived as pure. You know you're not; everyone else knows you're not; and there's no such thing as purity except maybe in an air-locked laboratory or in the mind of the pope. But purity is different from integrity. And someone as intense as you are, with opinions as strong as yours are, needs integrity. But what is that? I think of it as having the various parts of yourself in agreement with one another. It's about noticing when you contradict yourself. There's the bit about having the same expectations for others that you have for yourself. And it's about letting your deeper truth out into the room rather than having to stuff it down into the dark. There seems to be something you absolutely must reveal about yourself, and it will prove that you might not be 'pure', but you possess genuine integrity.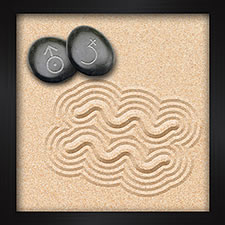 Aquarius (Jan. 20-Feb. 19) -- It's probably not worth fighting with others, though it's a temptation. Instead, proceed with your agenda. You are your own master, as long as you maintain the standard of basic responsibility to others. That's different from doing what they want, or even thinking you have to stop and think about it for too long. It's also different from trampling over anyone. You must carefully find the middle way, and then proceed with confidence. Part of that confidence is trusting yourself. That seems to be a sticking point lately. Confidence is based on understanding your motives. This one theme is perhaps the most challenging aspect of your current astrology, and the issue isn't going anywhere soon. However, you will respond to a process of seeking an understanding of why you do what you do, and making peace with that reality. Self-deception is toxic in any form. Once you get clear on what's driving you, you will be more compelling to everyone around you.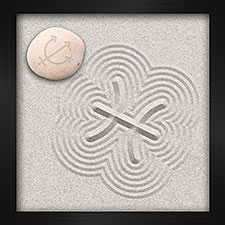 Pisces (Feb. 19-March 20) -- You must make your definition of success. Once you do, you'll know what you must do to get there. Make sure you have a definition that encompasses not just financial success (which is actually the easiest kind to attain), but things like peace of mind, and your ability to bring your true being into your work. Until you get there, I suggest you define success as covering the basic necessities of life, of art and of business. Do you have space to live and work? Do you have food to eat, and to feed your kids and critters? Do you have water for washing, drinking and tea? Do you have an internet connection? Can you get through the day? If you answered yes to these questions, you've made the top 10% of the human condition. Now, play your advantages. Use your ideas, your wits, your commitment and, most of all, your time.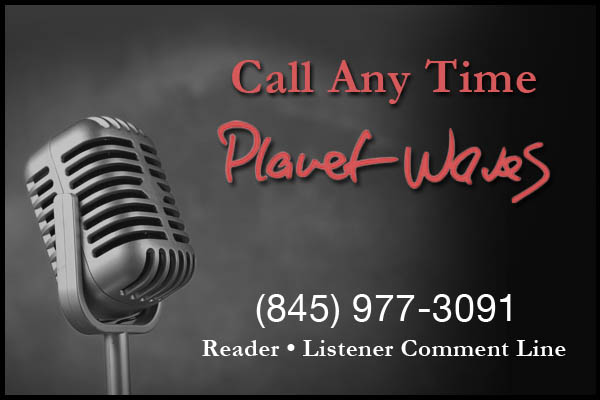 To unsubscribe,
click here
. To unsubscribe from all future Planet Waves emails,
please write to
cs@planetwaves.net
Copyright © 2016 by Planet Waves, Inc. All Rights Reserved. Other copyrights may apply. >>
Some images used under Fair Use or Creative Commons attribution.