What's New Today on Planet Waves
Dear Friend and Reader:
We are on a holiday schedule though I have two items of interest for you. One is an
overview of the week's astrology
, including another peek into the mysteries of the Mayan calendar cycle that began Saturday -- the 14th baktun. I also cover Friday's Cancer Full Moon and some delightfully quirky Christmas Day astrology that happens right before that.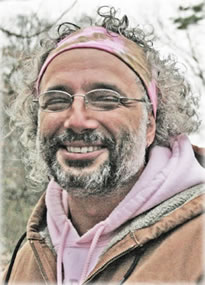 Photo by Dawn.
For those of you who are looking for your astrology reading for the New Year, that will come in the form of
LISTEN, the 2013 annual edition of Planet Waves
. Subscribers can still get all 12 signs for one price, both the extended audio readings as well as the extended written ones.
Once the annual comes out, the 12 signs will only be available separately, then the written and the audio will be separated out. You can get the whole bowlful now, or get it by the spoonful in a couple of weeks.
I also have a
new episode of Planet Waves FM
for you. We want to keep the home fires burning through the holiday, so I got together with my niece Josie and my friend Beth. I open with the Mayan and the western astrology (more baktun + Full Moon, plus other details) and then we embark on a discussion of family dynamics on holidays.
If you're looking for the basic astrology, that's the front portion of the program, and if you want to stick around for the discussion of family, psychology and traditions, that would be the back portion of the program -- there's something for everyone here, whether you have a little time or a lot of time today.
We'll be back Friday with another note like this one, as well as the Inner Space horoscope for January.
With love,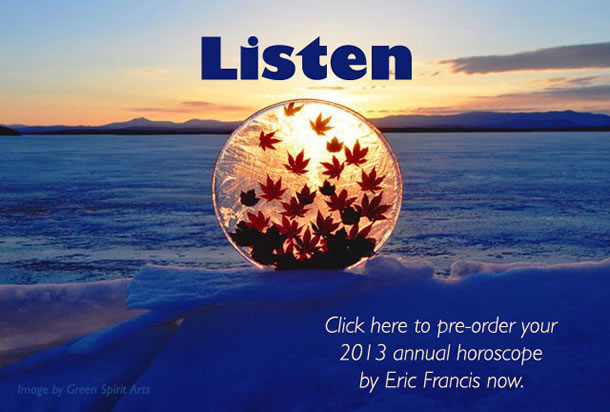 To unsubscribe,
click here
e Wiki
|
Friends
|
Editors
Contact Us
Copyright © 2012 by Planet Waves, Inc. All Rights Reserved. Other copyrights may apply.
Some images used under Fair Use or Share Alike attribution.