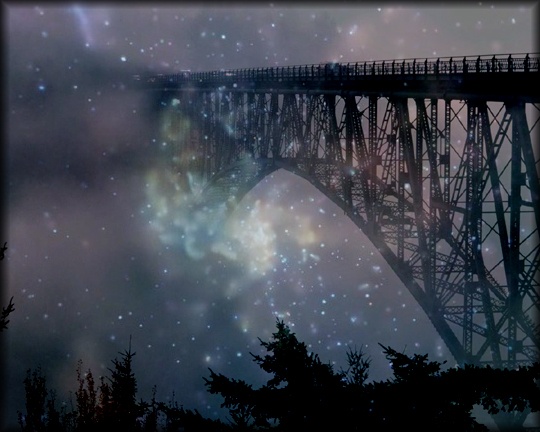 2005 Annual Horoscope by Eric Francis

Bridge to the Core, the 2005 annual horoscope from Planet Waves and Eric Francis, is nearing completion. Each Sun sign will have its own page, and there will be a variety of articles on the astrology of 2005, as well as more information about the approach to 2012 that picks up pace when Chiron enters Aquarius in February.

In addition, we'll be presenting 27 charts used in the preparation of the project, including all Mercury stations for 2005 and all the major planetary events that shape the year. We'll have printable graphics summarizing Mercury retrograde periods and other added bonuses, like a printable full year astrological event calendar. We'll also have a look at the year in Mayan astrology by Carol Burkhart, and more news about centaur planets and new discoveries.

Bridge to the Core is available to Planet Waves subscribers only. There are many subscription options -- including economical monthly payments from Paypal ($8.95, highly recommended) which you are free to cancel at any time. Subscribe for the full year for $54.95 -- just over a dollar a week. Subscribers get the weekly horoscope, birthday report and a solid essay, plus a new monthly horoscope each Monday. Planet Waves Weekly is delivered by email and also posted to a keyword-access web page. And we allow subscribers to forward the newsletter to their friends! It's a very good deal, you have to admit.

Subscribers are also eligible for a reduced fee on our new e-journal, Planet Waves Parenting (see PlanetWavesParenting.net for more information). And by subscribing, you're supporting all our work here at Planet Waves.

Note that there are discount categories for students, and we accept Aussie and Canadian dollars at par!

The scheduled go-live date is Wednesday, Jan. 12. Until that time there will be no free horoscope updates. A shorter version of the 2005 annual will be posted to the free side of the site late next week.

To subscribe, see the link below, or call (877) 453-8265 from the US or (206) 567-4455 from abroad during Eastern business hours:

http://planetwavesweekly.com/sales/home.html

Thank you! See you next week!



Image above: Bridge to the Core by deannab


Planet Waves Home | What's New | Horoscopes | Subscriber Login | About Subscribing